Antique Inlaid Sailor Box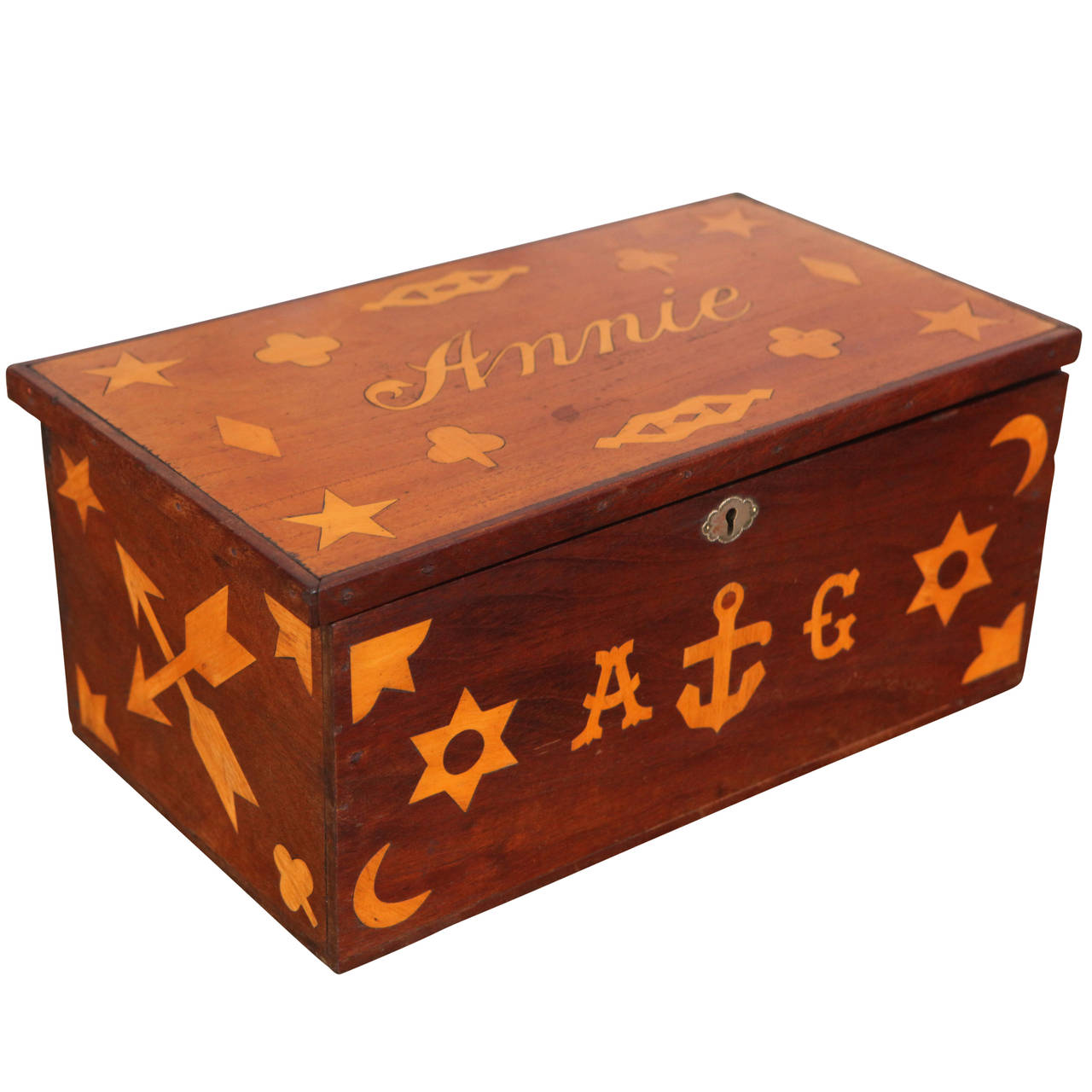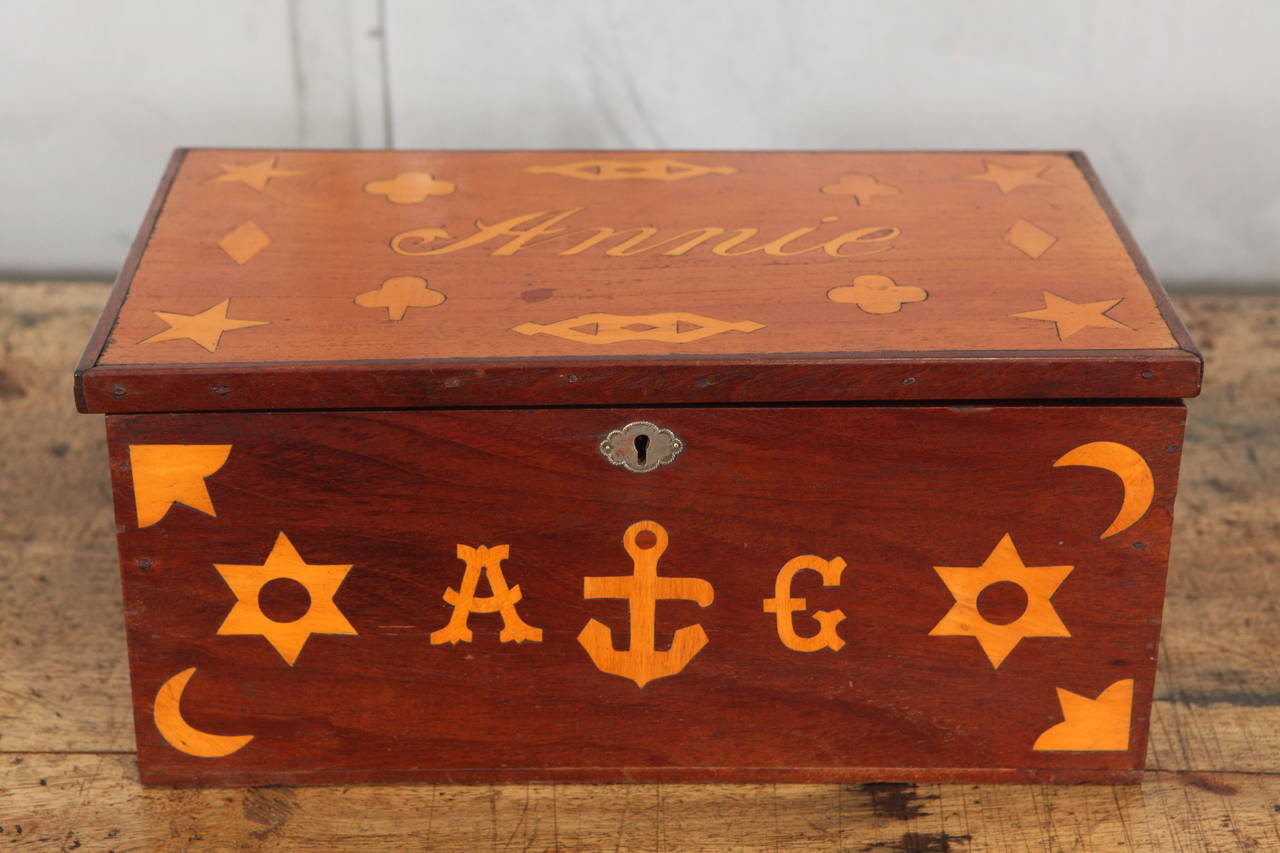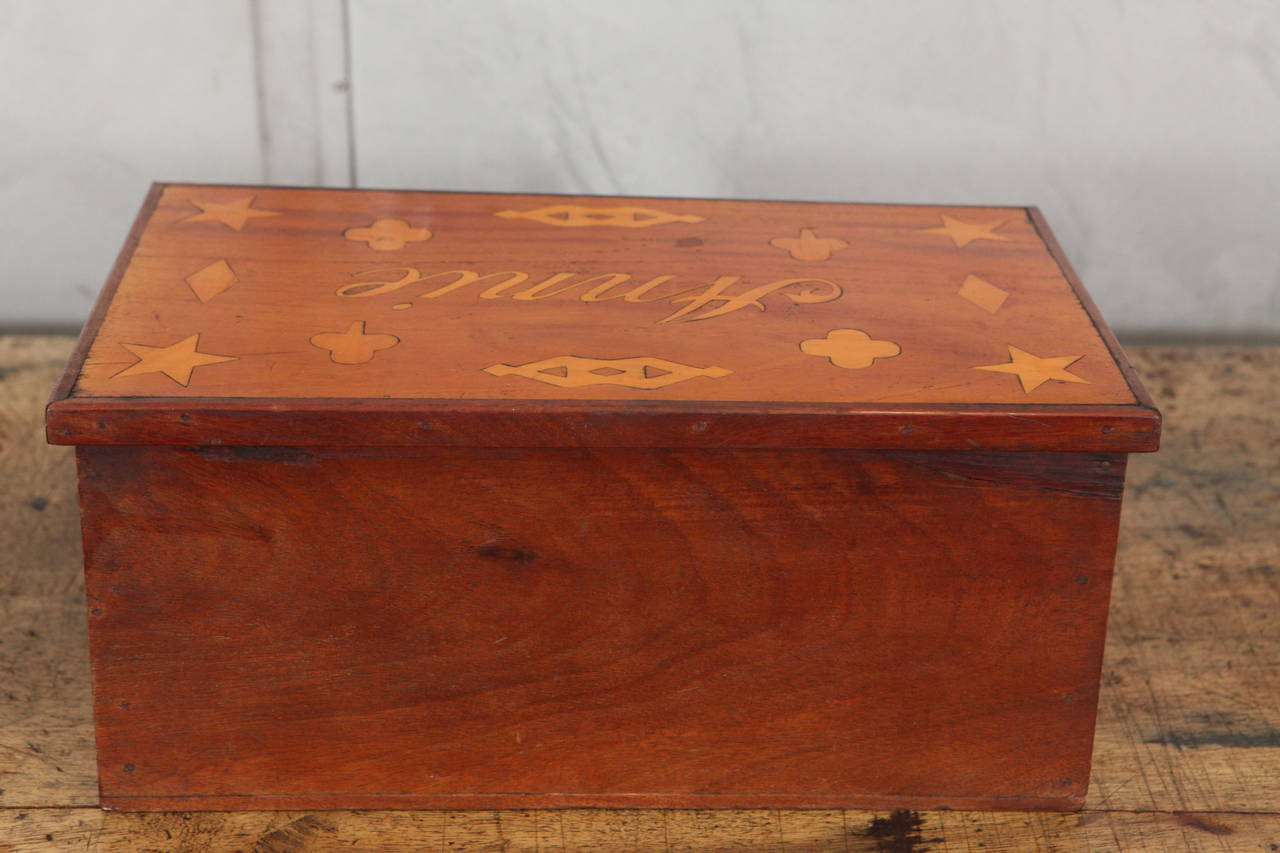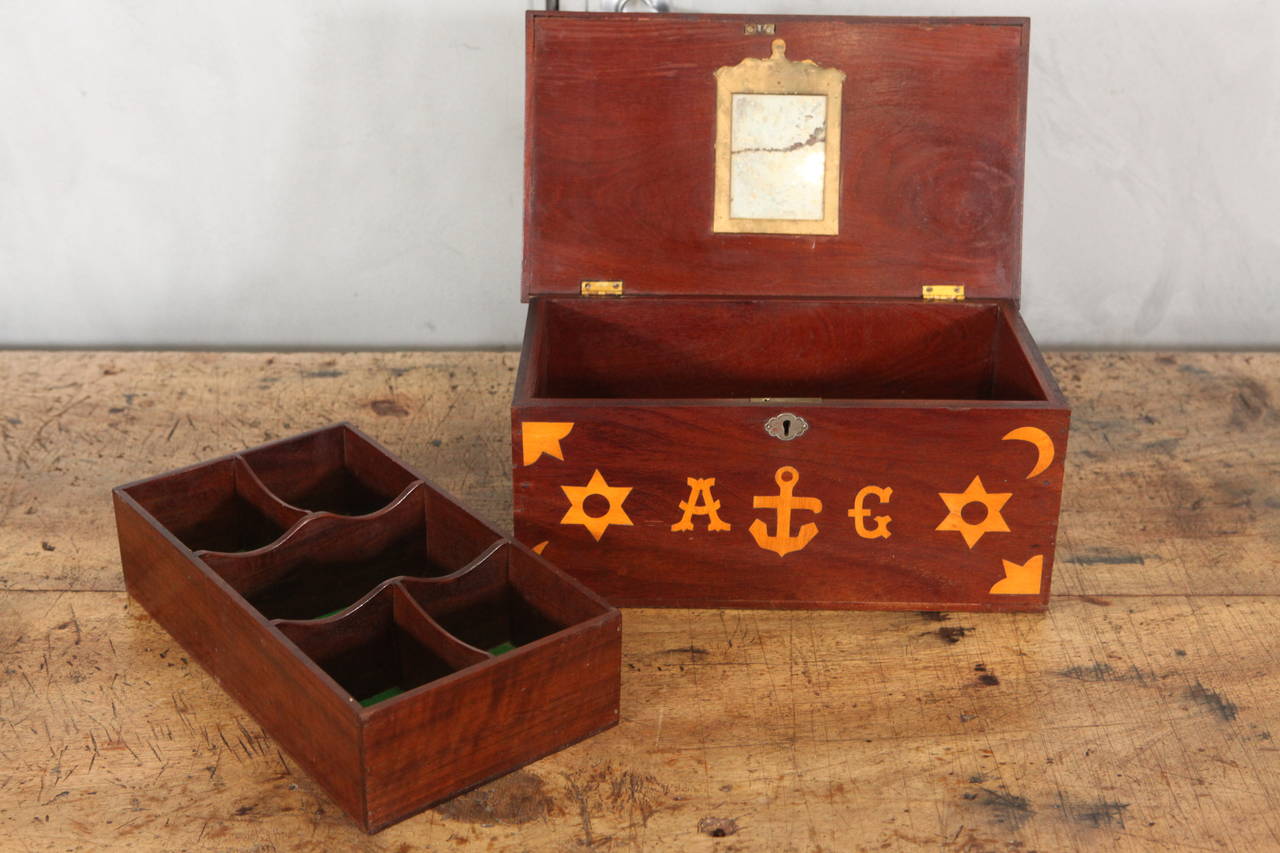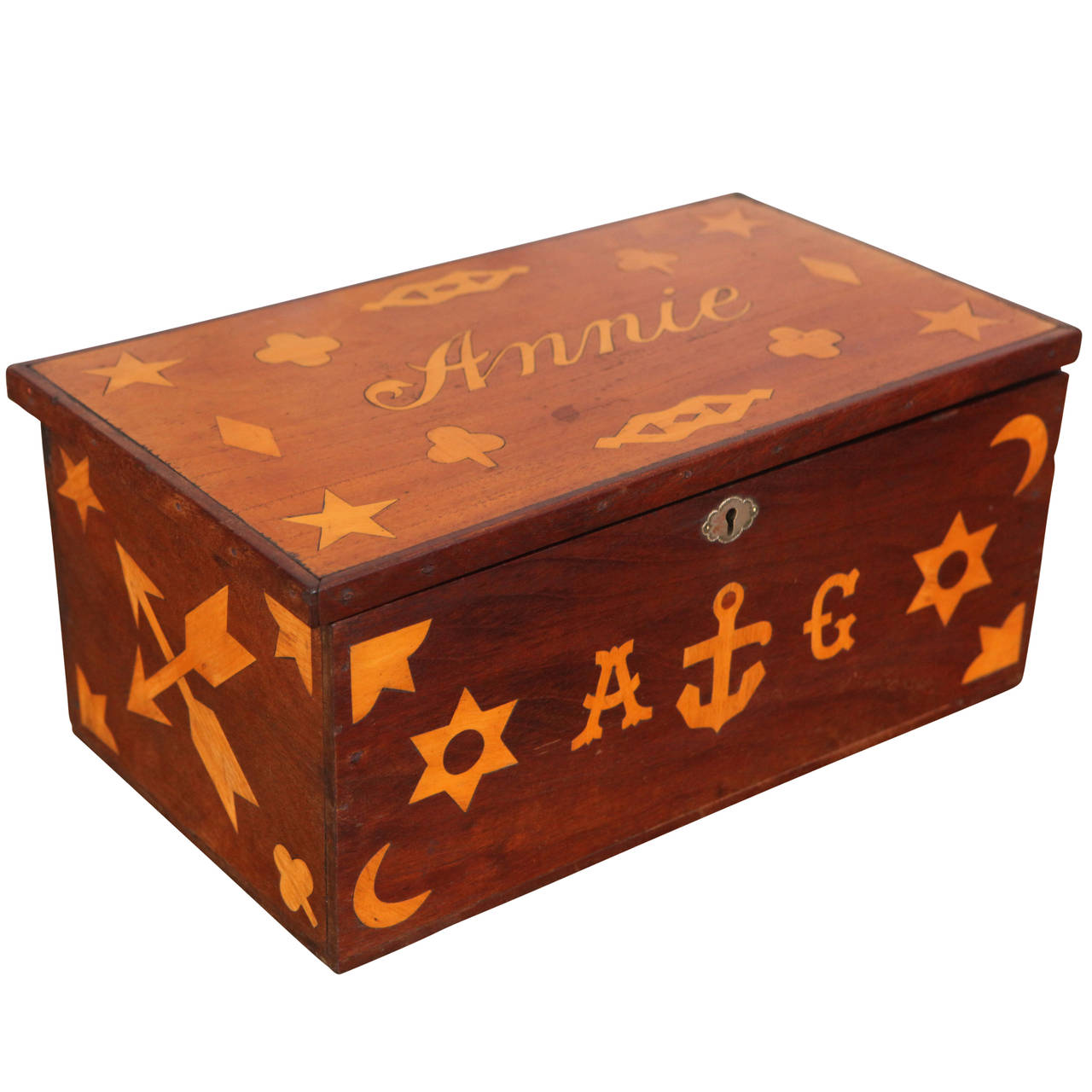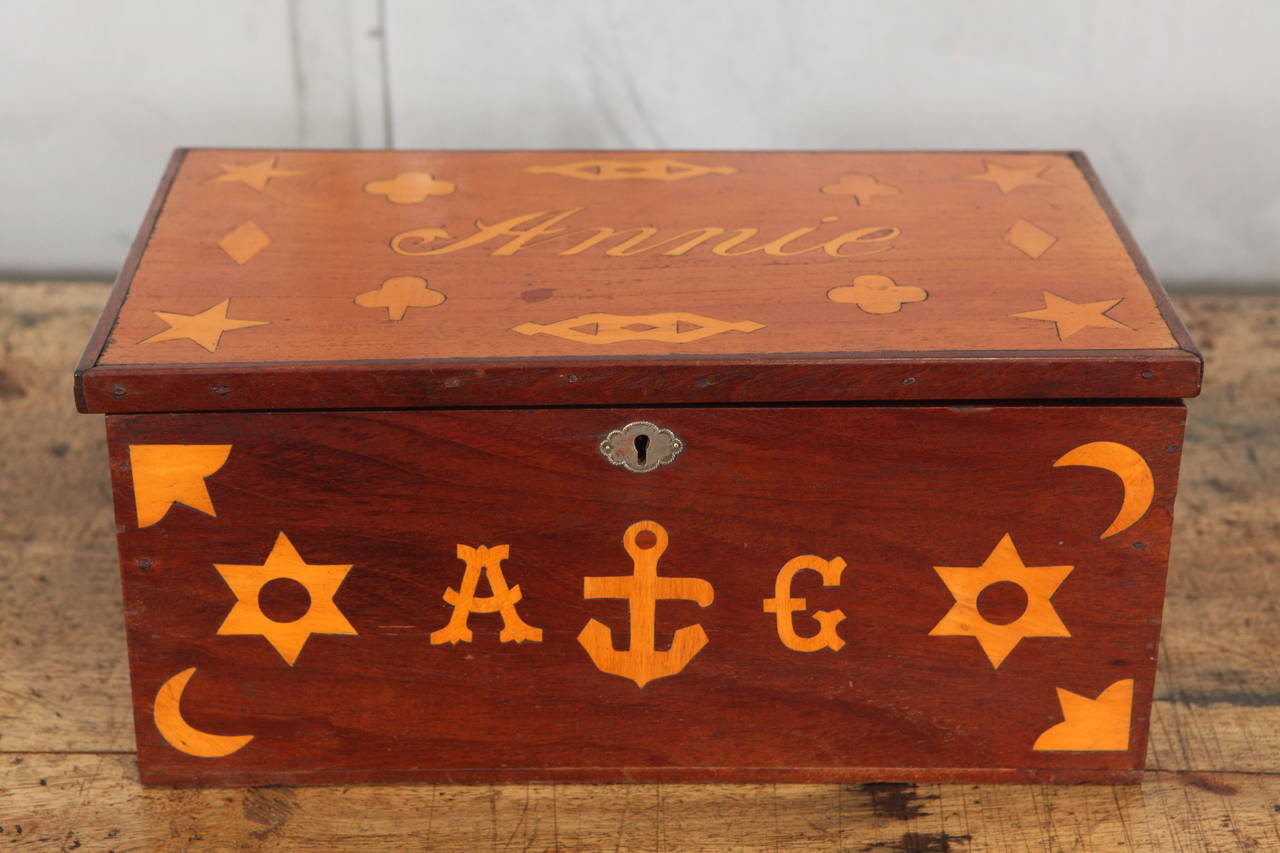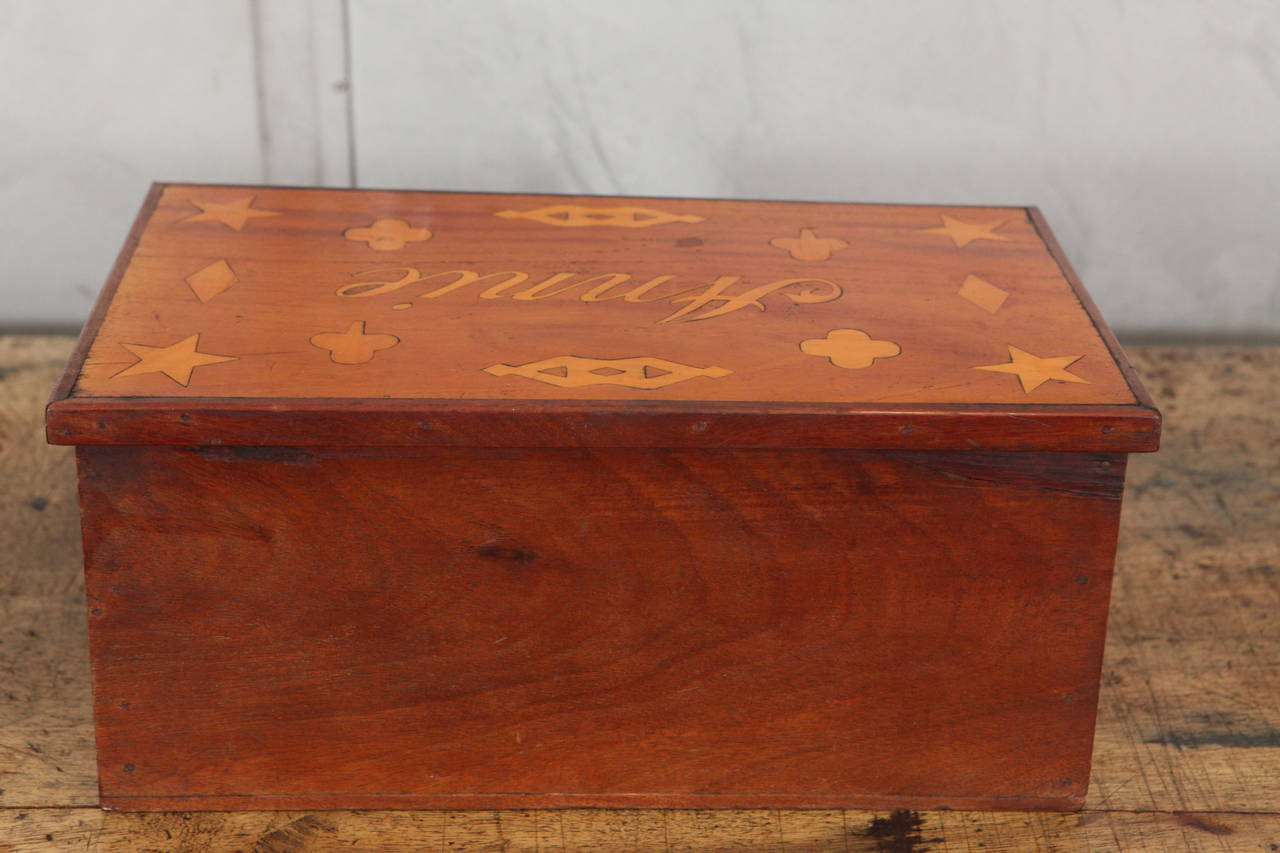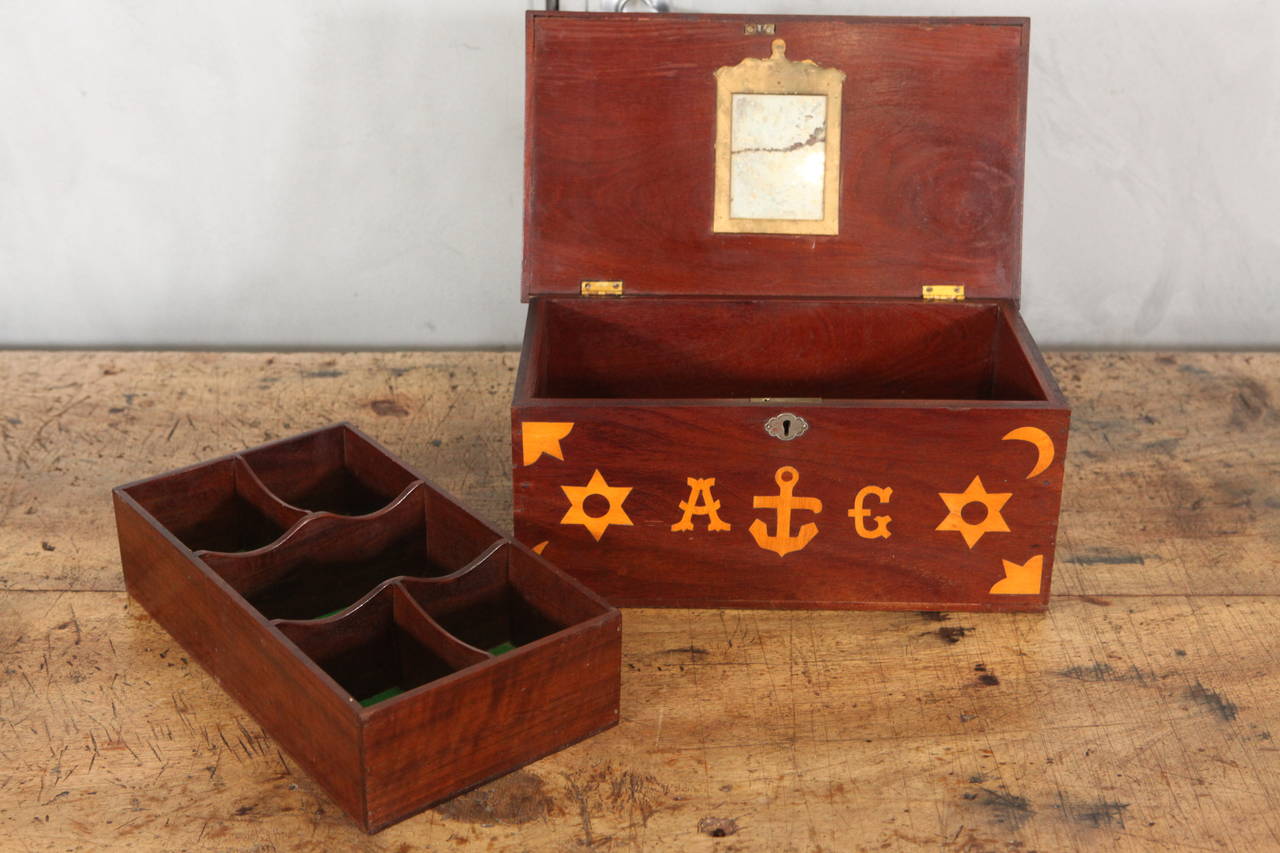 Antique Inlaid Sailor Box
This antique sailor's box is beautifully inlaid with nautical motifs and the name of a possible sweetheart: "Annie." The box has an overlapping lid and a removable compartment box lined with green felt that rests on wooden rails. There is space beneath the compartment box perfect for photographs and love letters that is lined with a lovely shade of blue velvet. The Interior of the lid has an original mirror with a gold painted frame with heavily worn patina that is a good indication of it's age.
England, circa 1850's
7" H X 15.38" W X 8.88" D
Materials and Techniques: Inlaid wood, Brass, Felt, Velvet
Condition: This piece may have minor: shrinkage, surface oxidization, rubbing repairs and wear consistent with age and use.
Reference: J05116