Vintage Carved Wood Figure of a Boy and Dog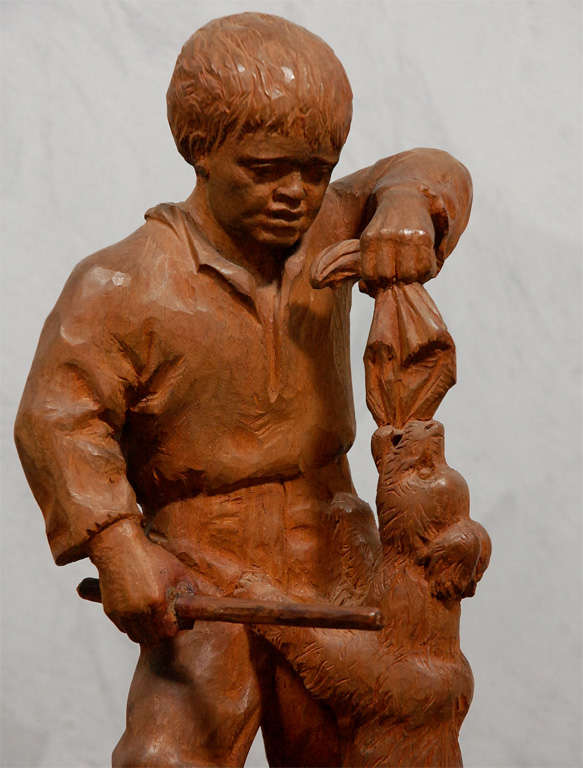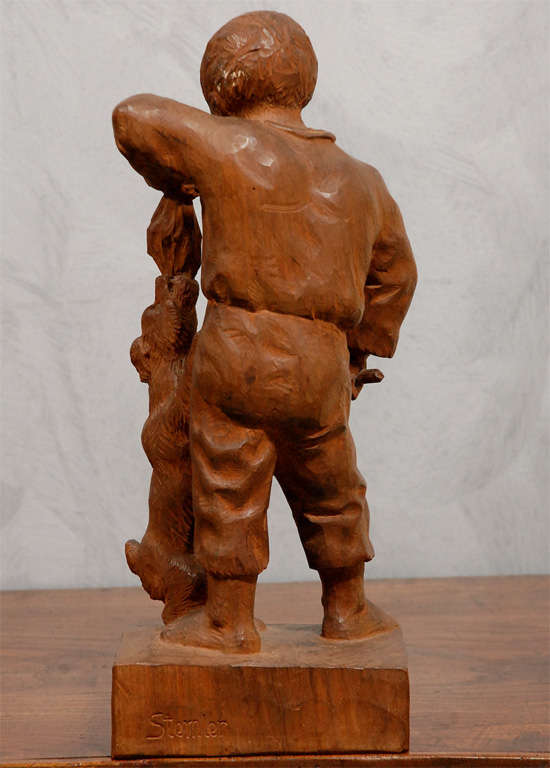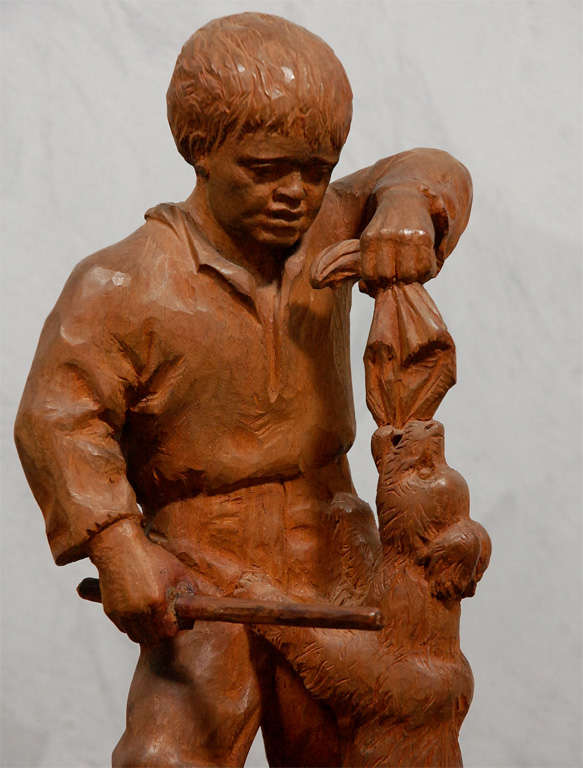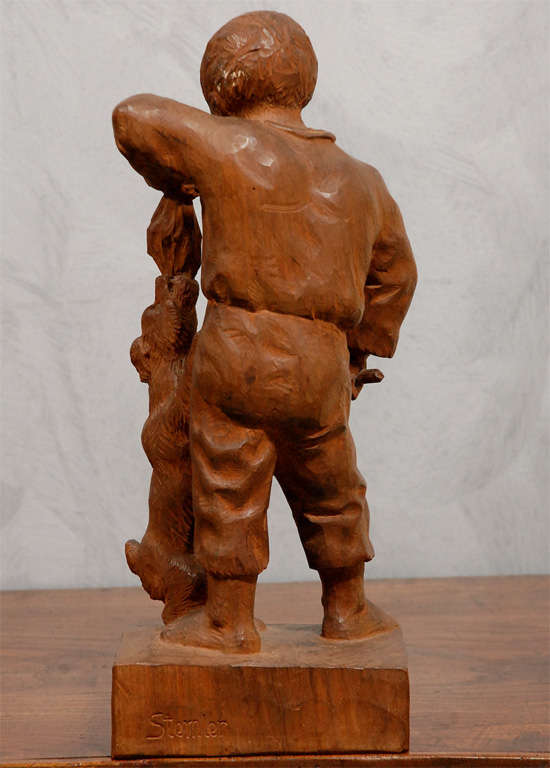 Vintage Carved Wood Figure of a Boy and Dog
This delightful carved wood figure of a boy playing with his dog is thought to be circa the 1930's and from a southern USA state. It is signed "Stemler". We considered making it into a table lamp, but have not got there at this time.
United States, circa early 20th Century
15" H X 6.5" W X 4.25" D
Materials and Techniques: Carved Wood
Condition:
Very good condition. Usual signs indicating age and wear normal for an older item which may include minor; marking, rubbing, surface oxidization, etc.. Cleaned, ready for installation and use.
Reference: G03020