English Utility Box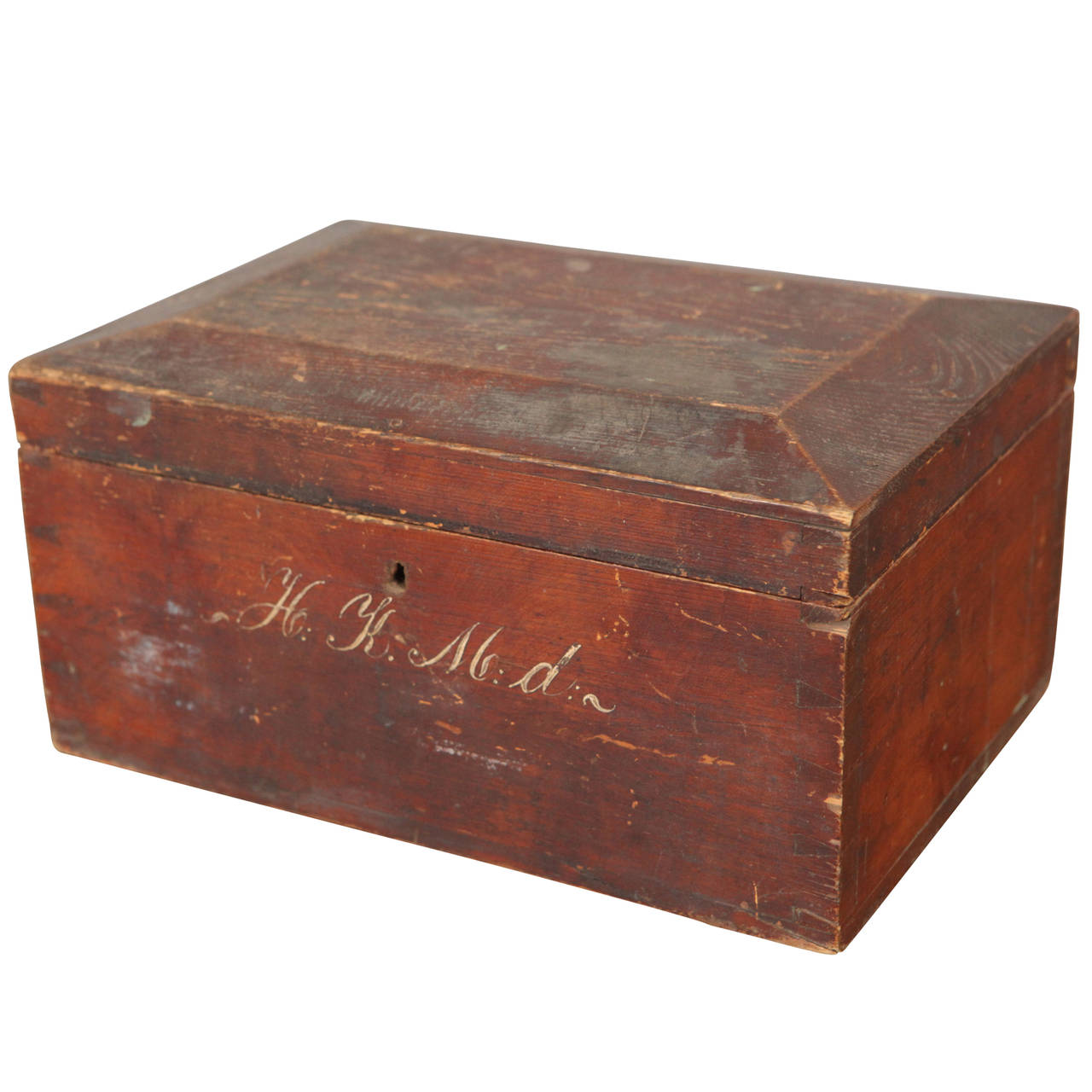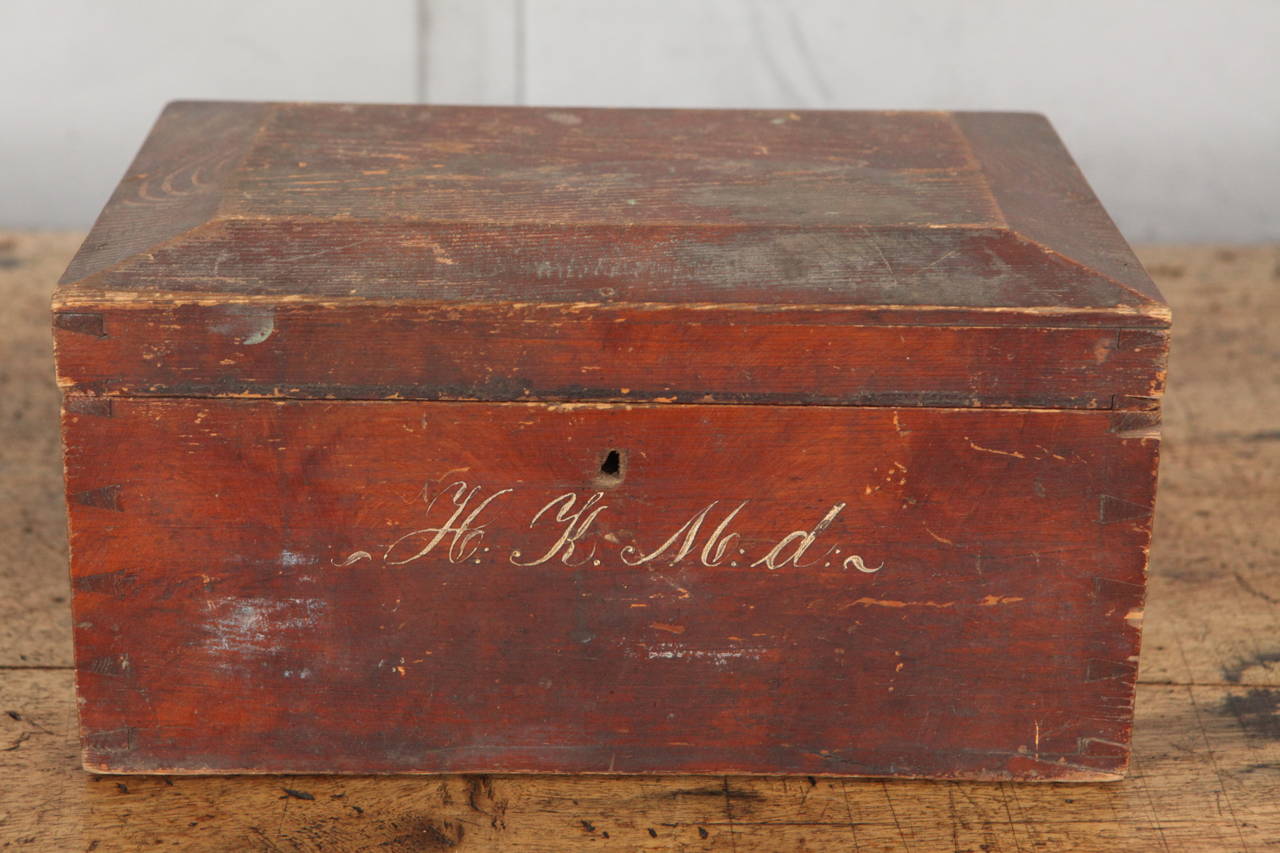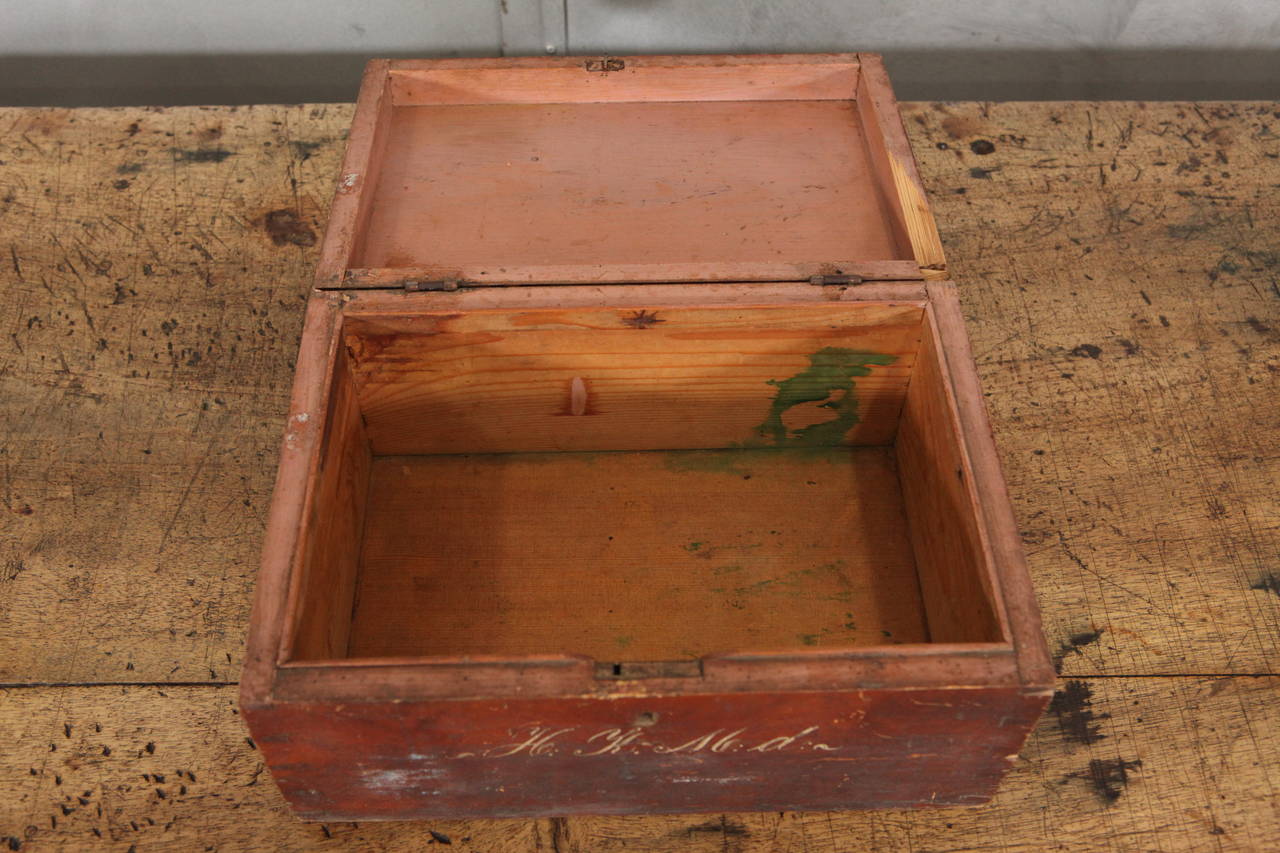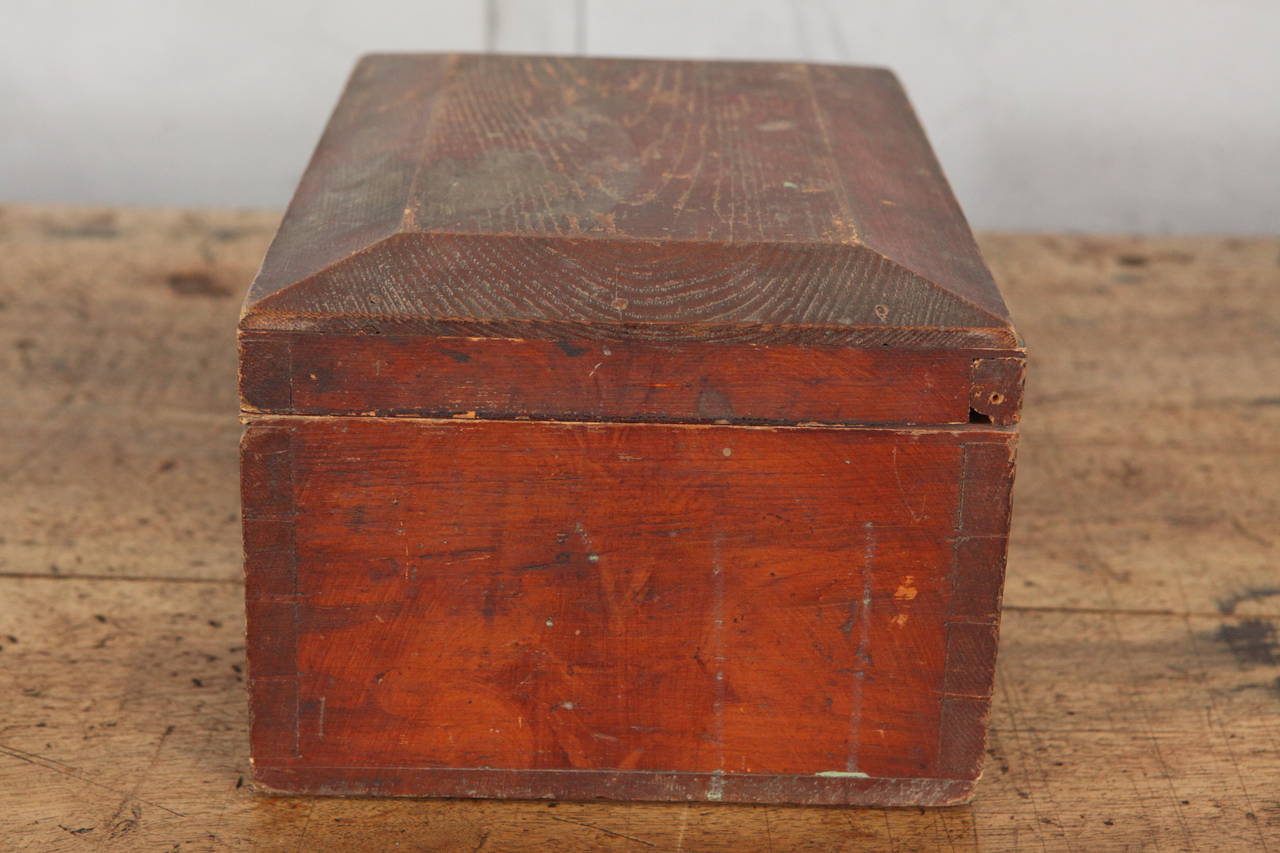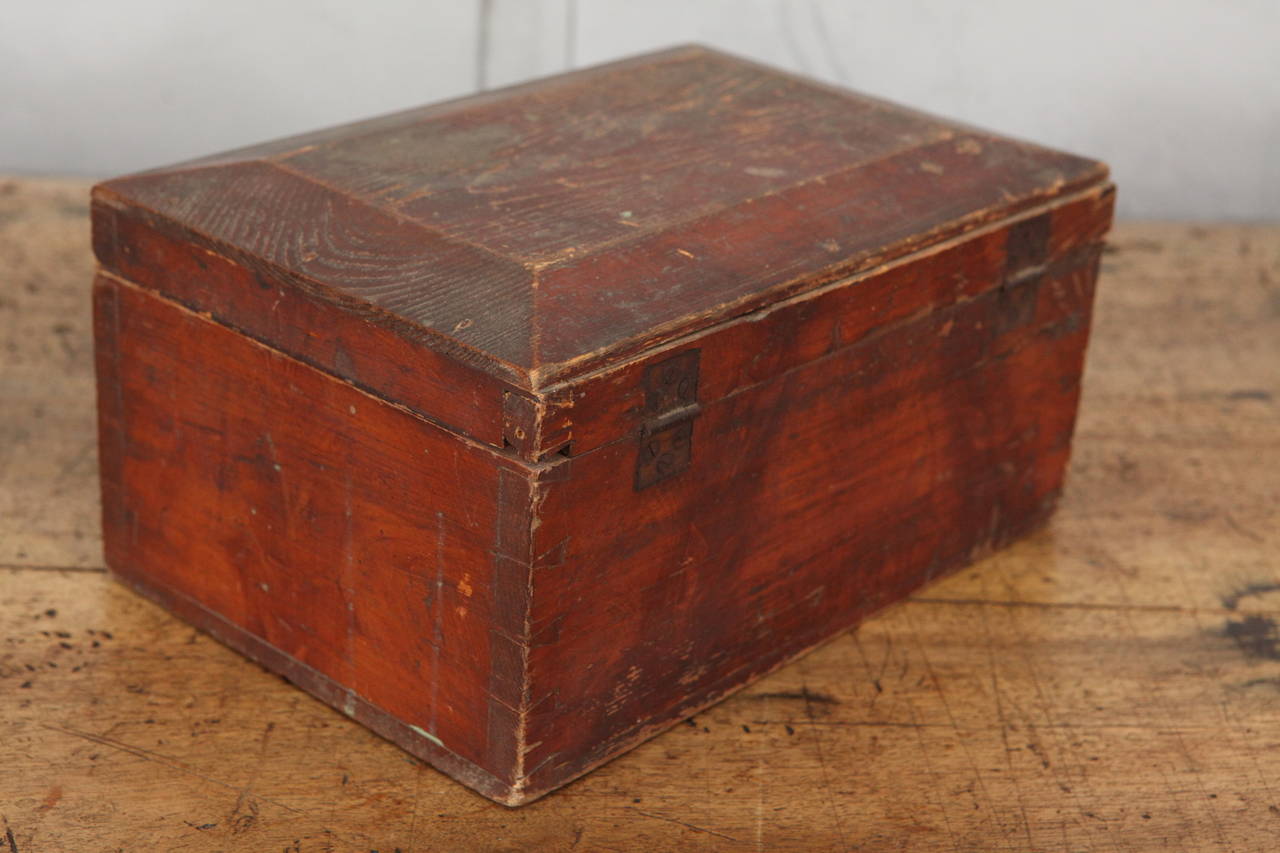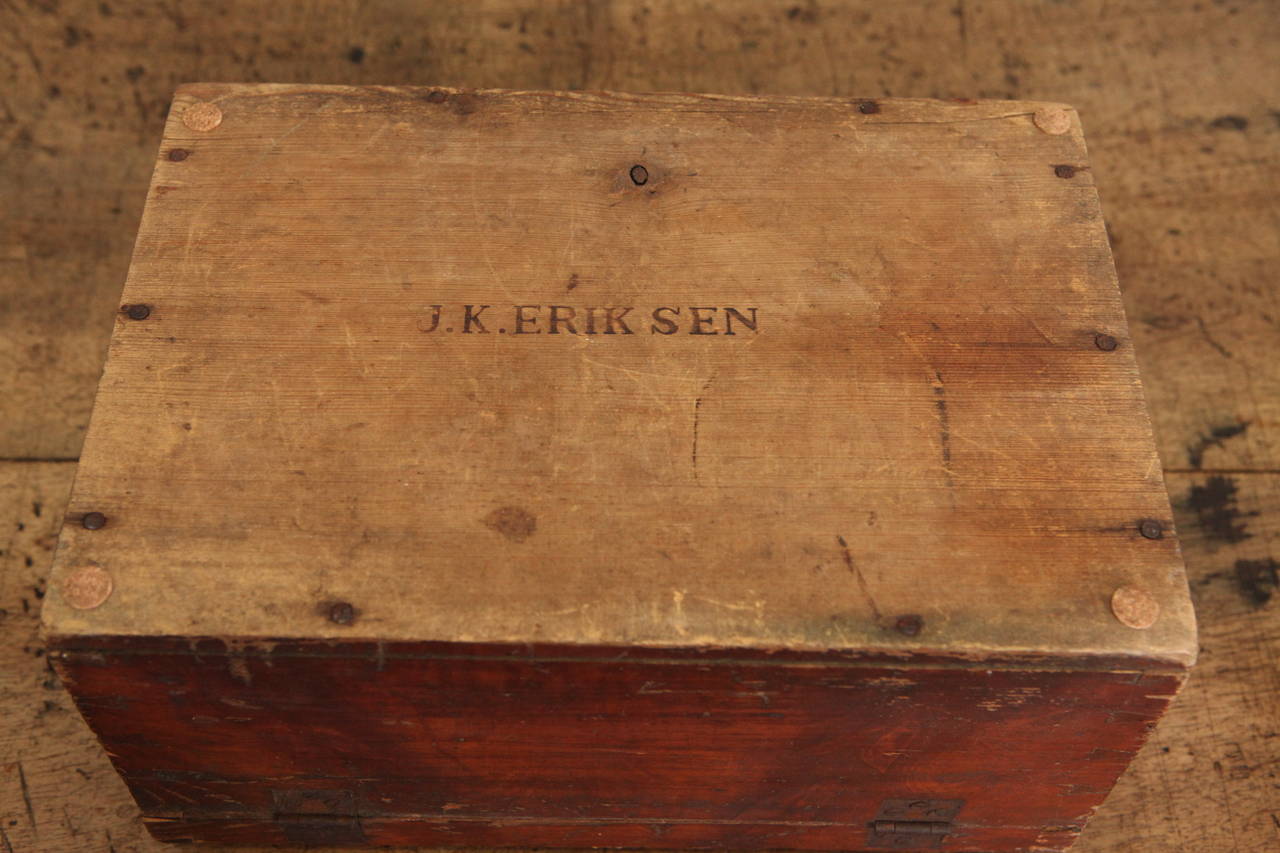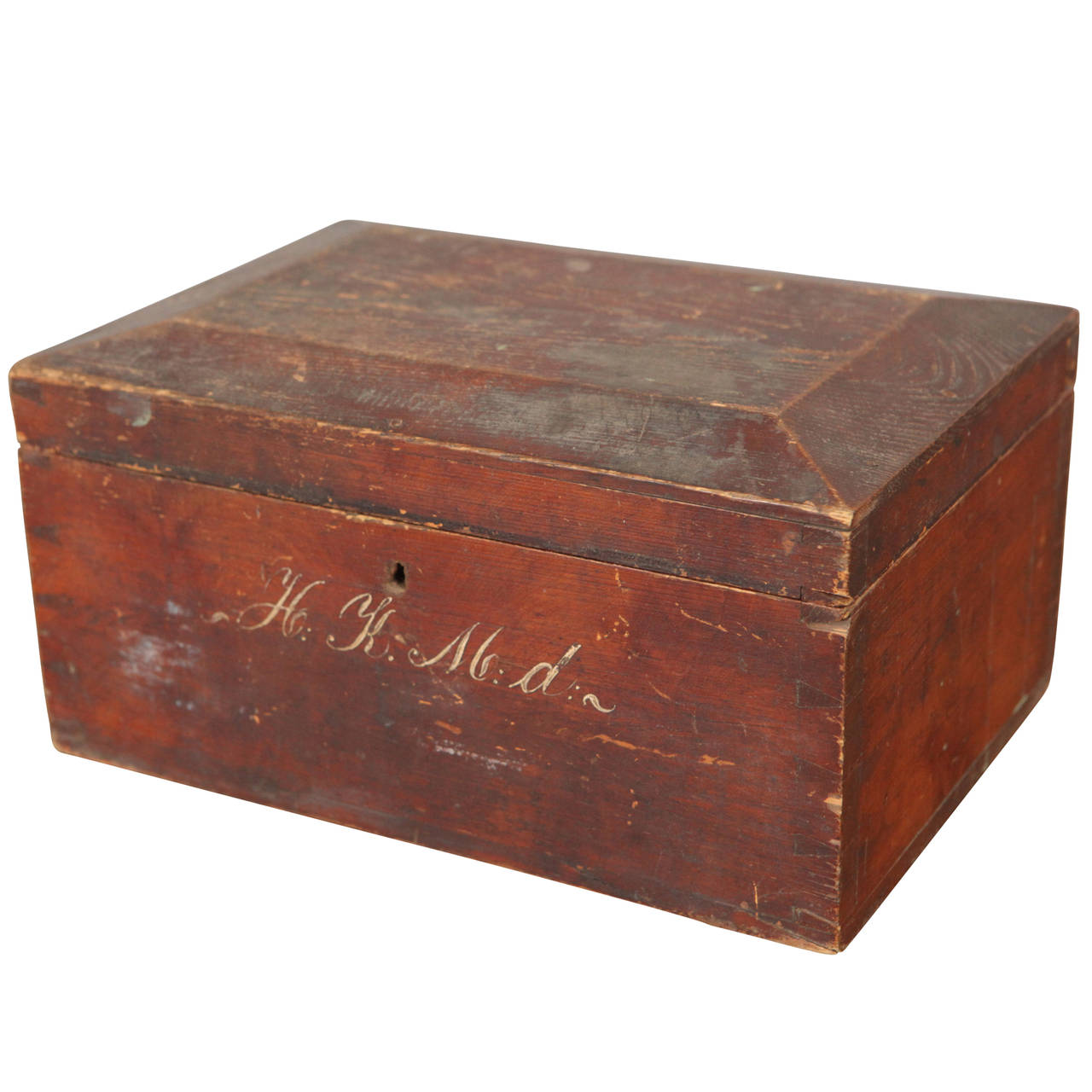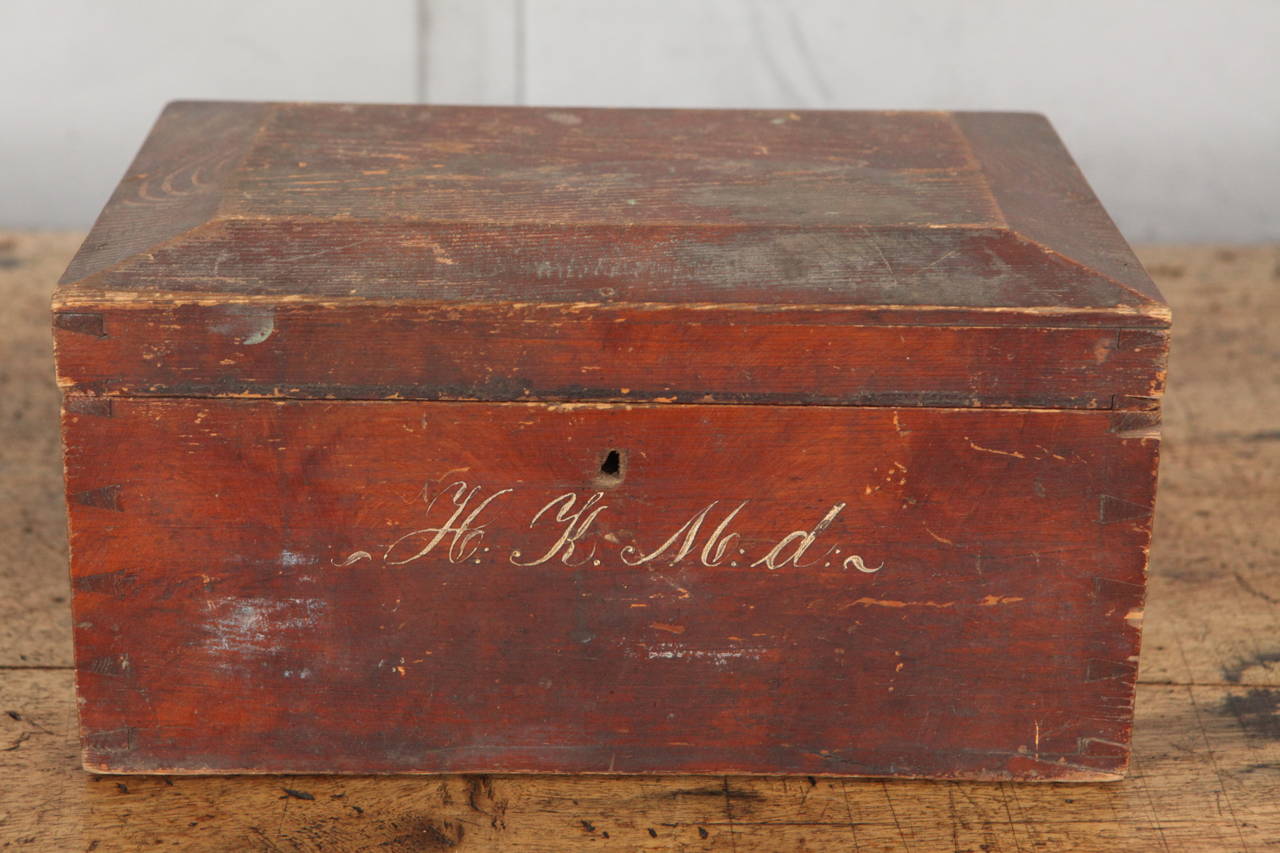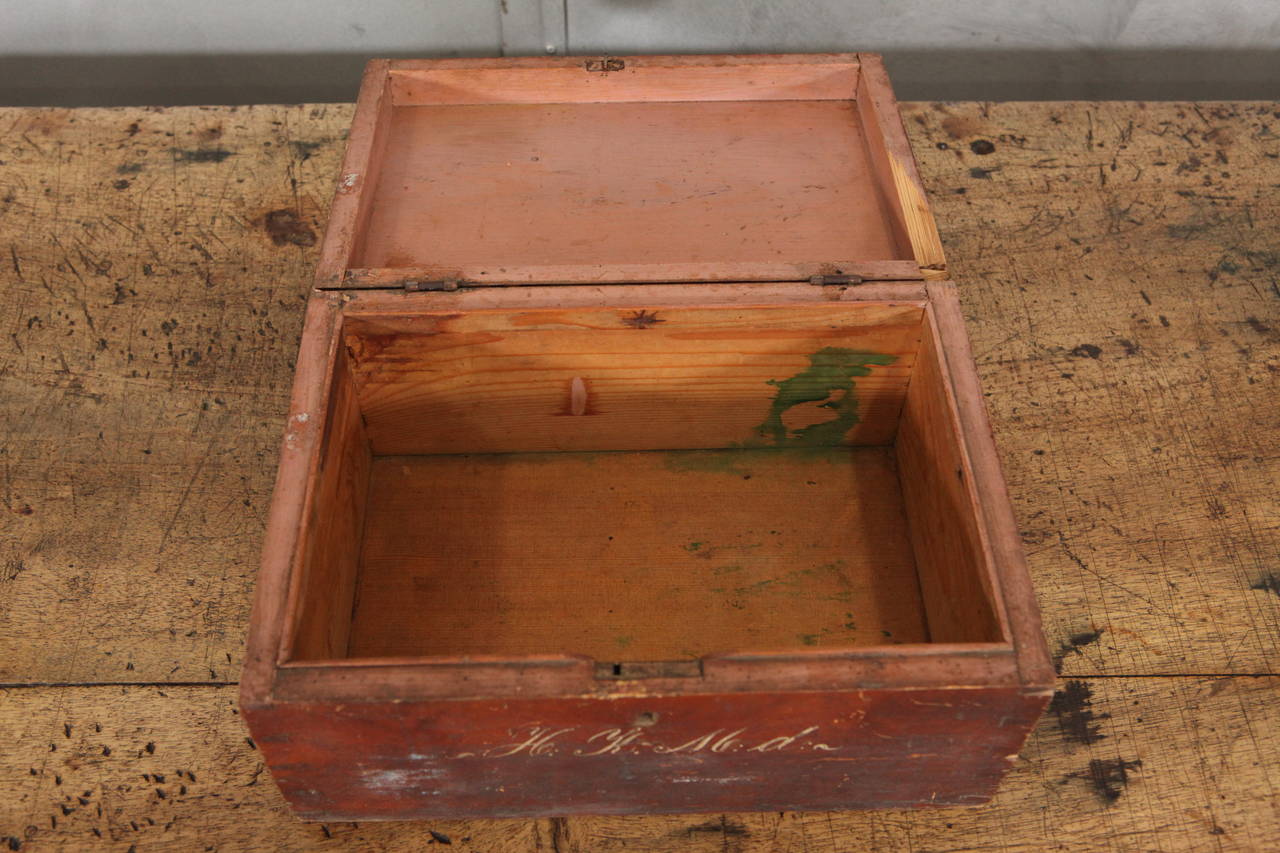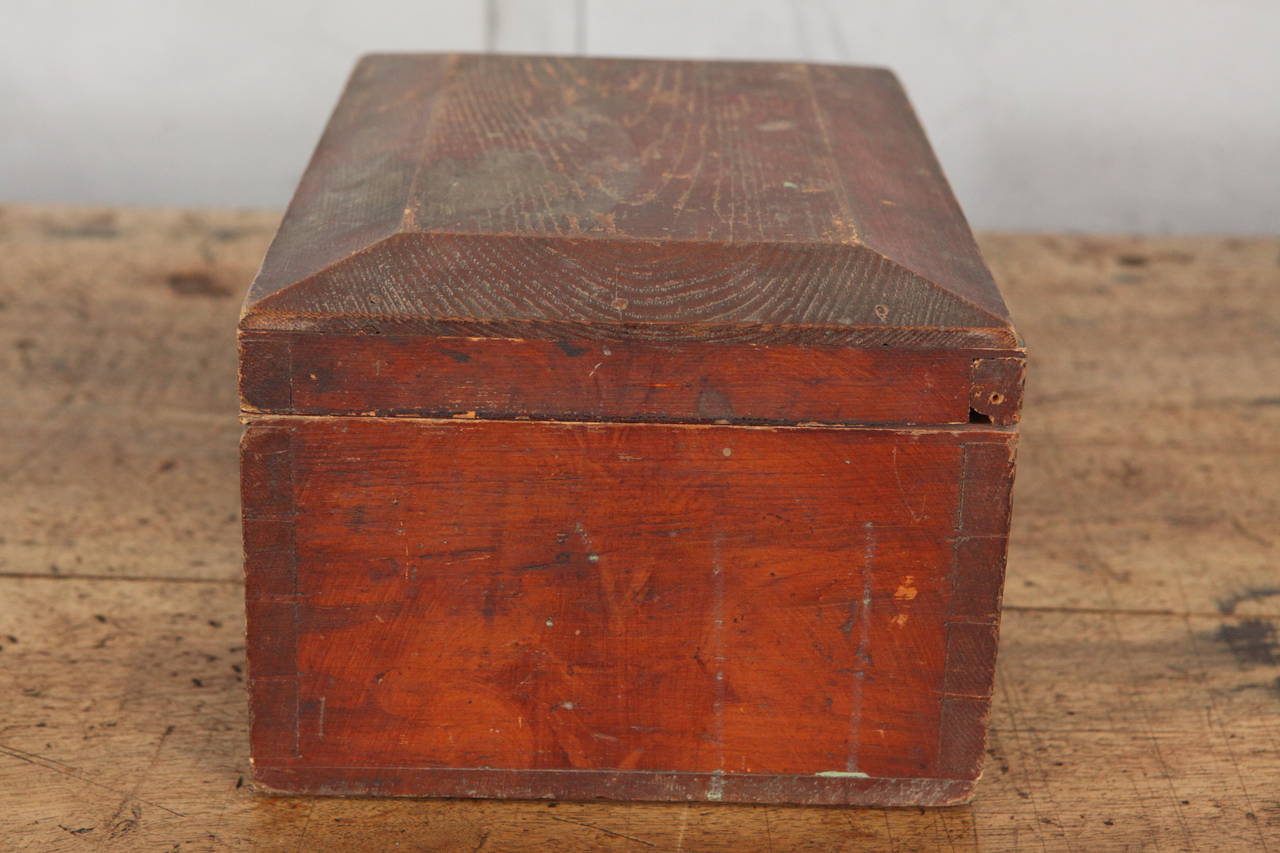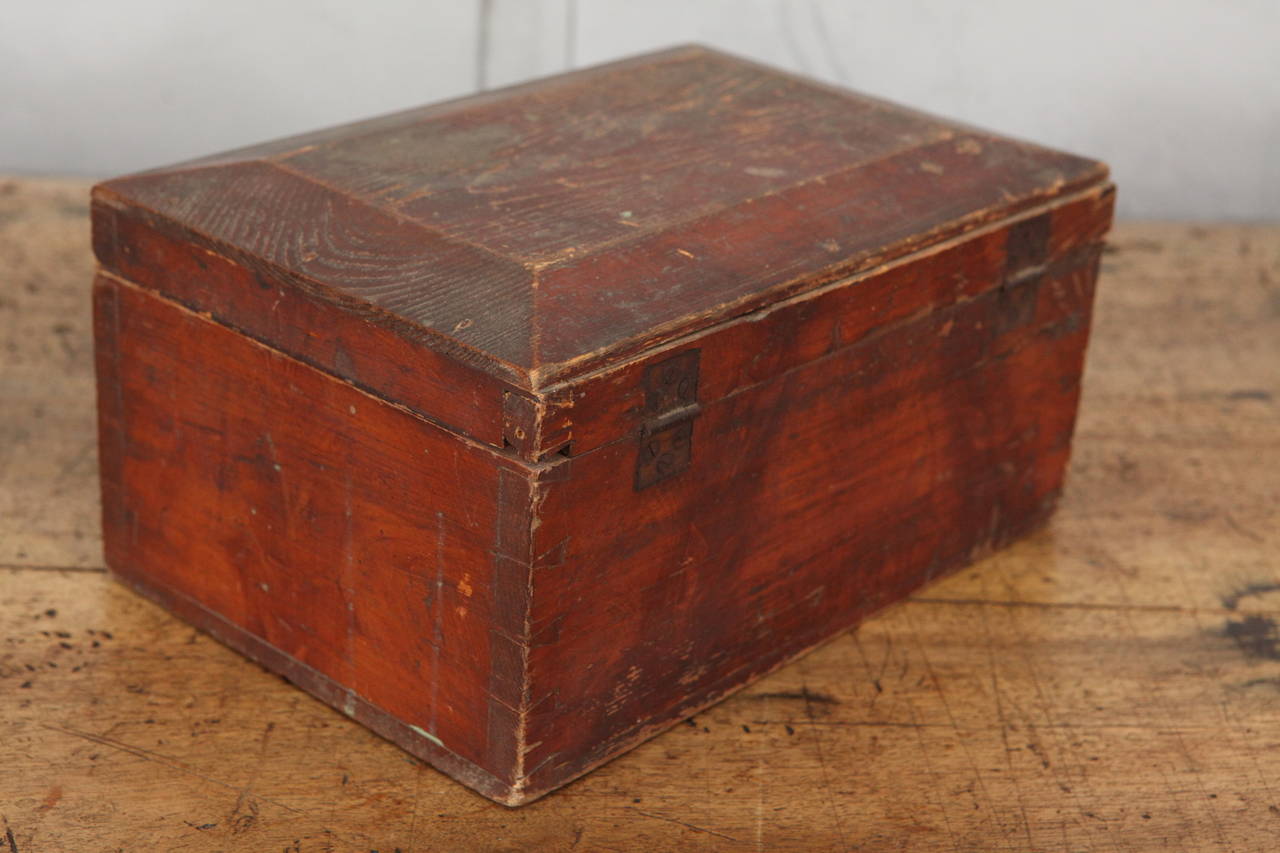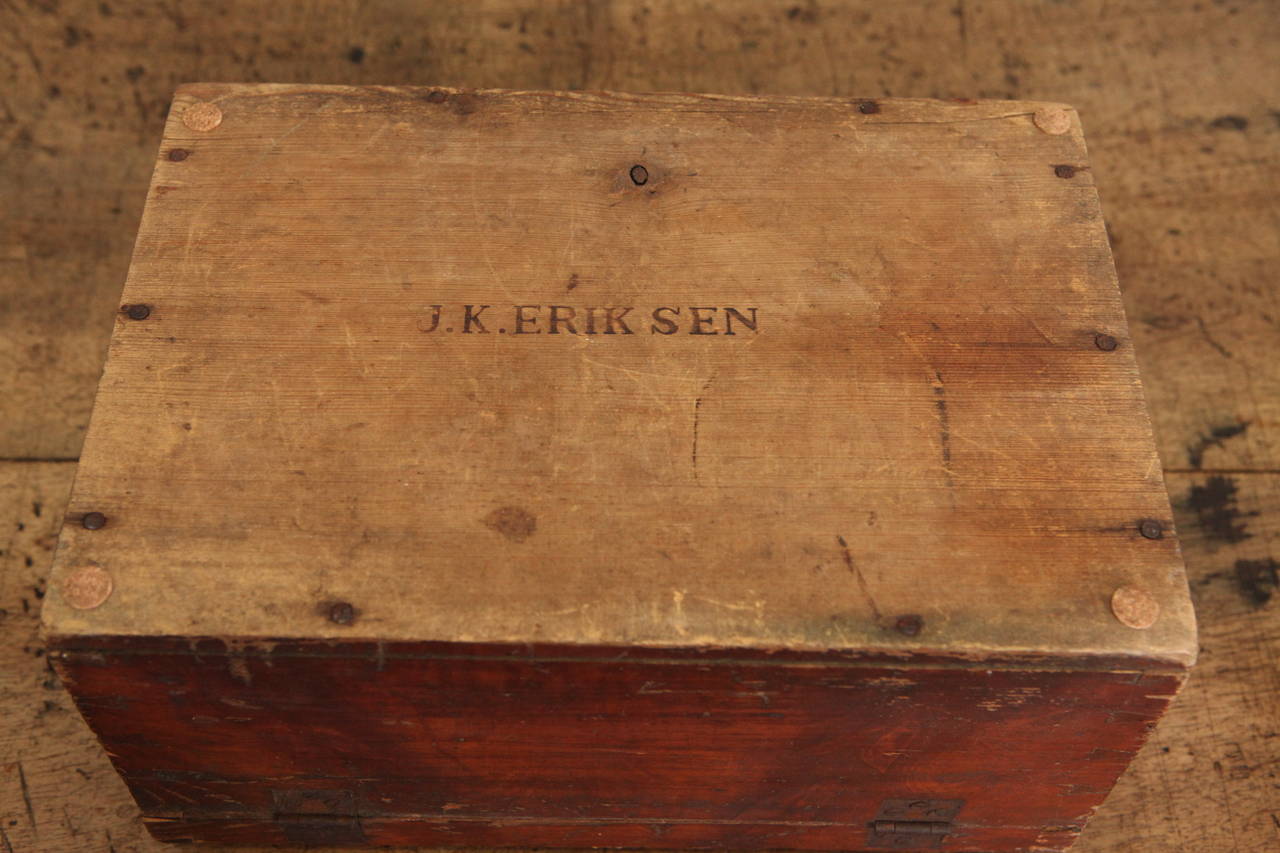 English Utility Box
This Box has beautiful rustic surfaces and signs of use that indicate it's age as well as wonderful examples of superb craftsmanship. The box has nice dovetail corners, good English lock and hinges and a nicely beveled lid. The hand painted letters in gold colored paint read: H.K. M.D., so this might have been used at some point as a doctor's kit. There is also a stamp on the bottom that reads: J.K. Eriksen, which could have been the maker or another owner. The interior of the box has remnants of a rose colored paint and a stain from green ink.
England, Mid 19th Century
6" H X12.5" W X8.5" D
Materials and Techniques: Woodwork, Brass, Paint
Condition: Distressed. May have minor shrinkage, cracking, surface oxidization and rubbing as is normally found in an original work from this period..
Reference: J05128