Folk Arty Horse Figure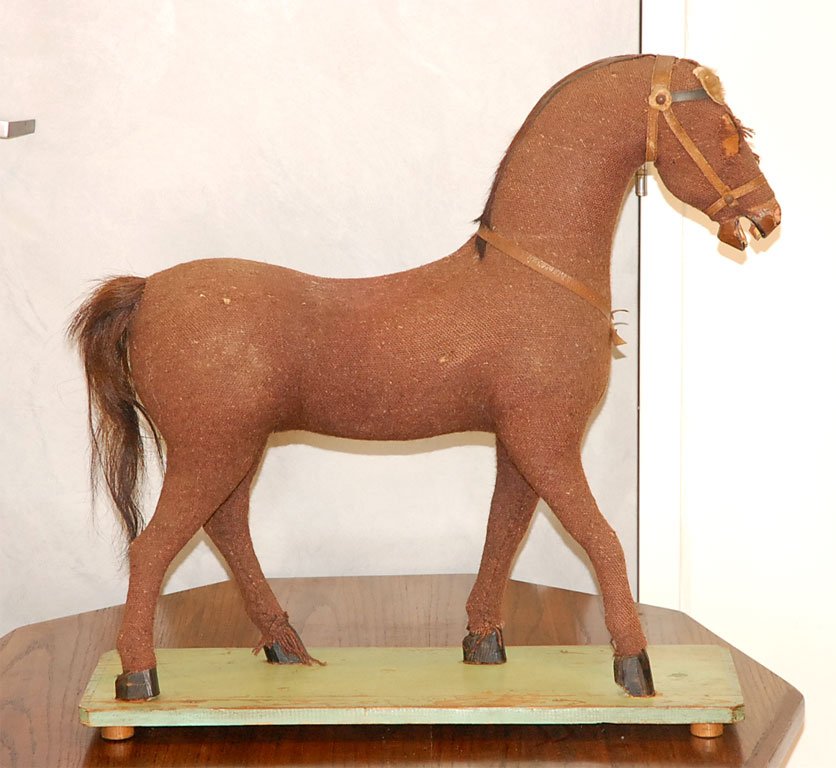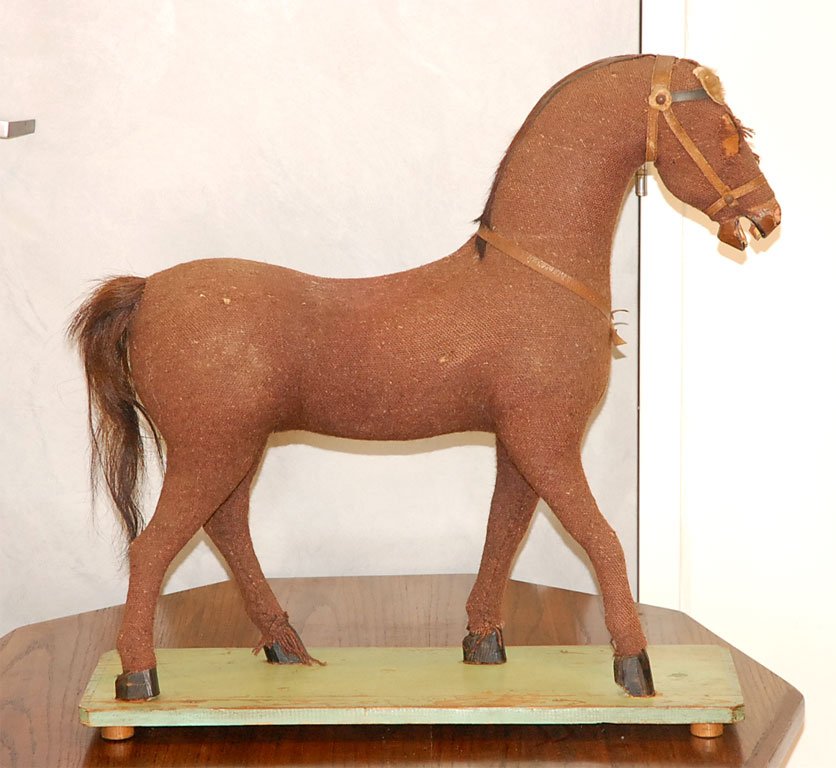 Folk Arty Horse Figure
A real champion of the breed, well some kid would have thought so. Today this figural study makes a nice display and will add attraction to a quiet spot. See materials below for more details or just look at the pictures and imagine.
Europe, circa 1920
27" H X 26.5" W X 8.5" D
Materials and Techniques: Wood, Fabric, Leather, paint.
Condition: Good condition. Eyes missing and surrounding cloth has seen better days, but this guy still has character. Paint on base shows wear and rubbing.
Reference 3CH474