French Porcelain Parrot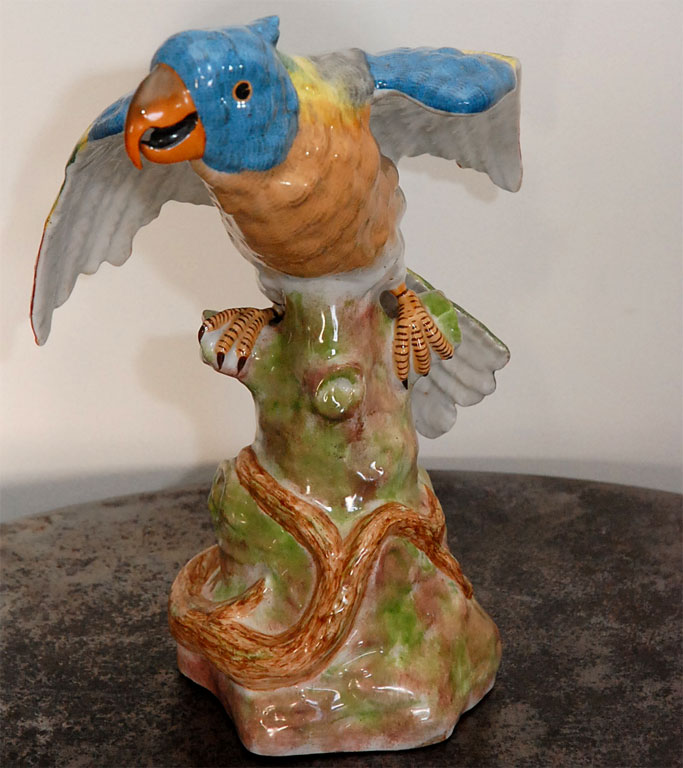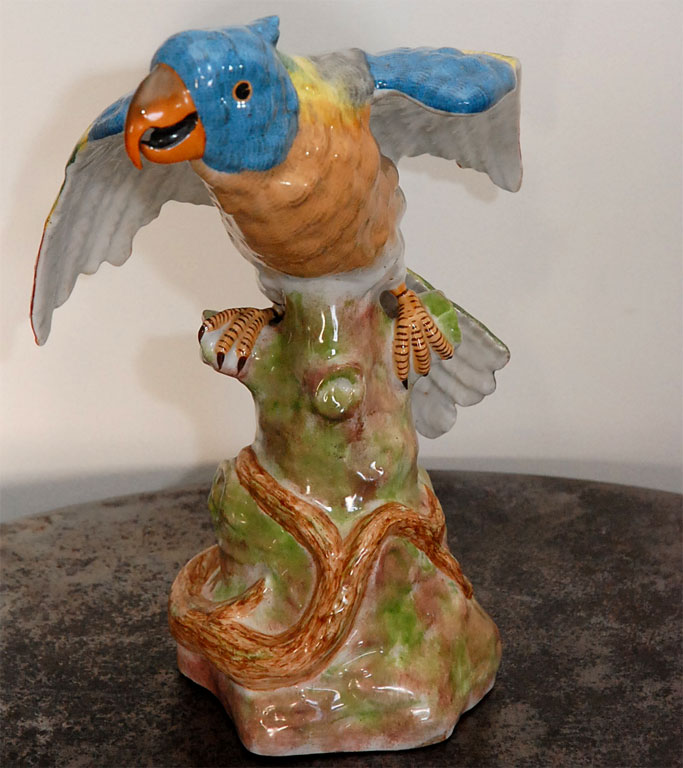 French Porcelain Parrot
This is one of the famous blue headed parrots that we all love and want to own, until they start their squawking and then we have second thoughts. Purchased in France and thought to be from the late 19th early 20th century, this handsome guy/gal will be nice all the time and is sure to brighten any setting.
France, circa 20th Century
13.5" H X 10" W X 12" D
Materials and Techniques: Hand painted and glazed porcelain
Condition: Good condition.
Reference: 7HG104