Gilt Bronze Smokers Compendium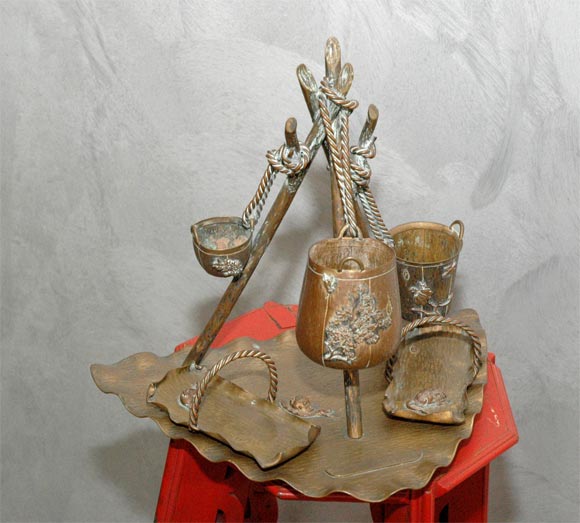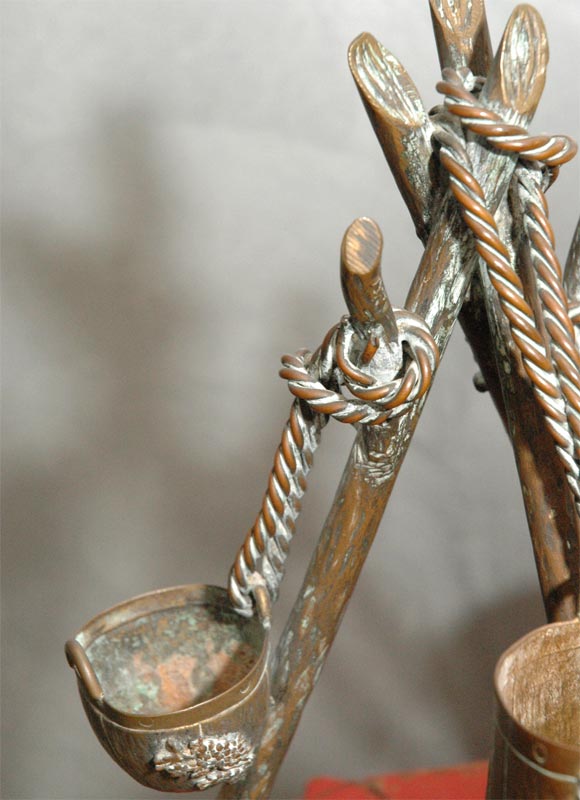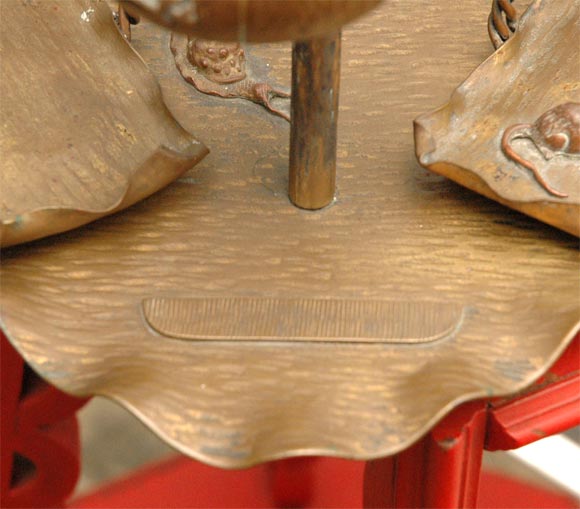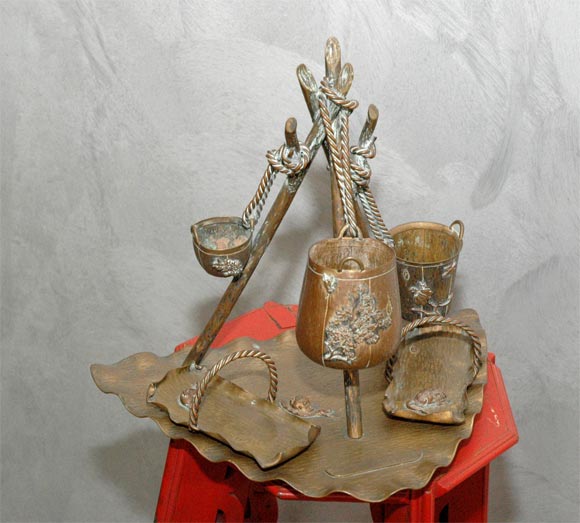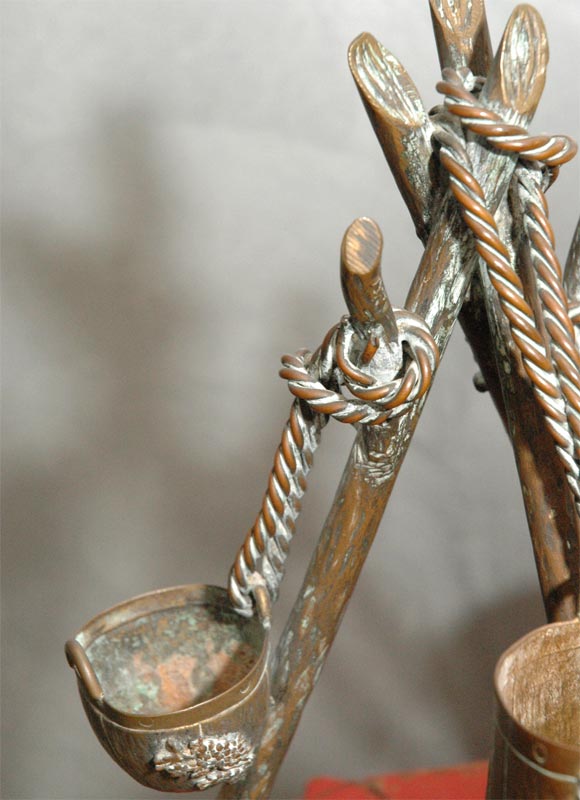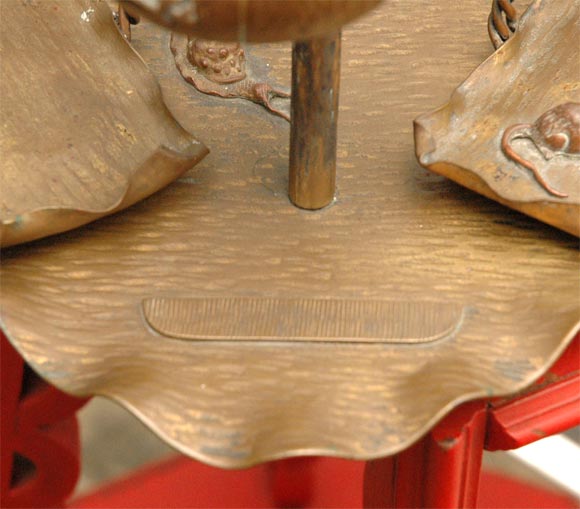 Gilt Bronze Smokers Compendium
This late 19th century smokers compendium has a profusion of decorative elements in the oriental style. The base of the stand is in the form on a leaf through which three (simulated wood) uprights are angled and joined at the top. Attached to the uprights are various sized basket or trug forms which are meant to hold the various matches, cigarettes, cheroots, etc that a smoker may have used.
France, circa 19th Century
12.25" H X 14" W X 9.75" D
Materials and Techniques: Bronze
Condition: Excellent condition. Aged to a mellow brown color on the upper surfaces and brighter under surfaces. Old residue of polishing.
Reference: H125