Large American Pond Boat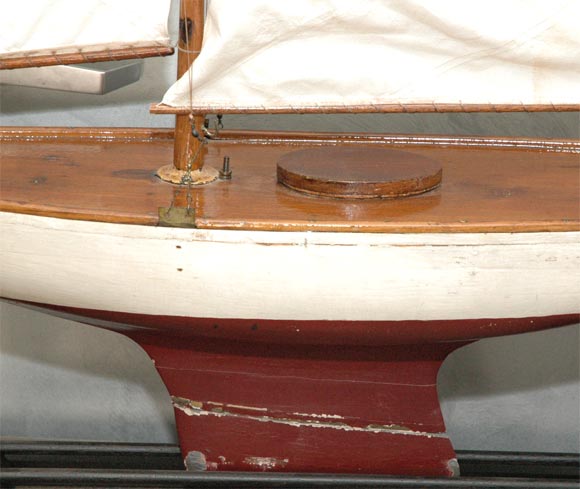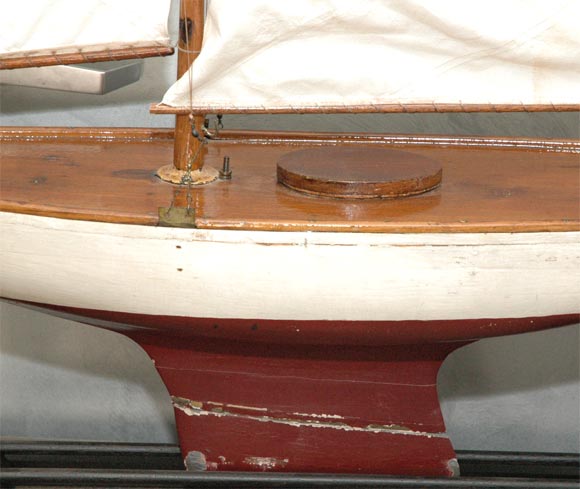 Large American Pond Boat
One of the larger ponds boats we have seen. It has two sails and is painted white and red with all the usual fittings. An attractive item to place in that spot to draw the eye.
United States, circa 1920
48" H X 41" W X 8.5" D
Materials and Techniques: Wood, metal, cloth, string, brass and paint.
Condition: Good Condition for an item of this age with the usual signs of having been sailed and played with.
Reference 4042809