Large Brass Cannonball Andirons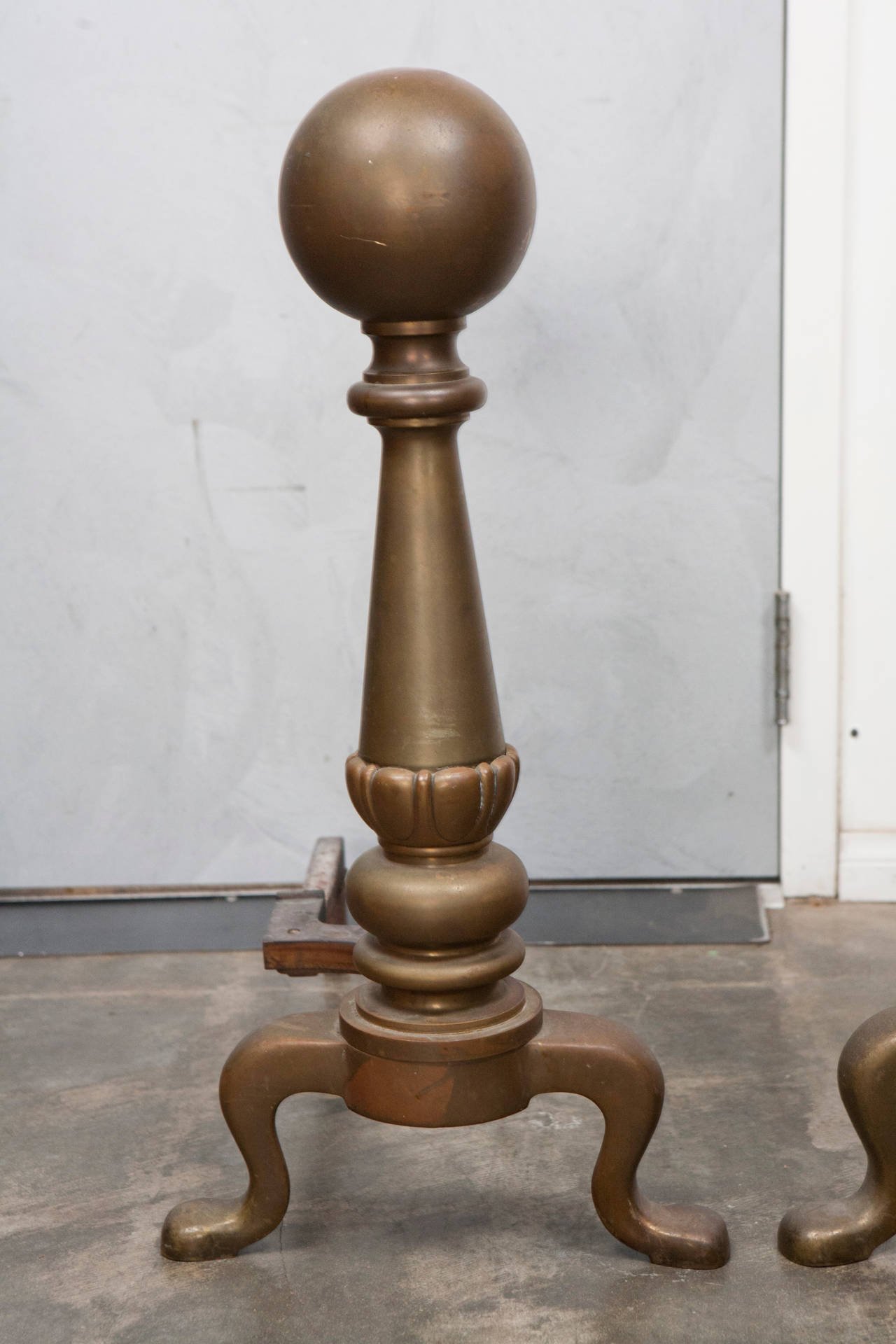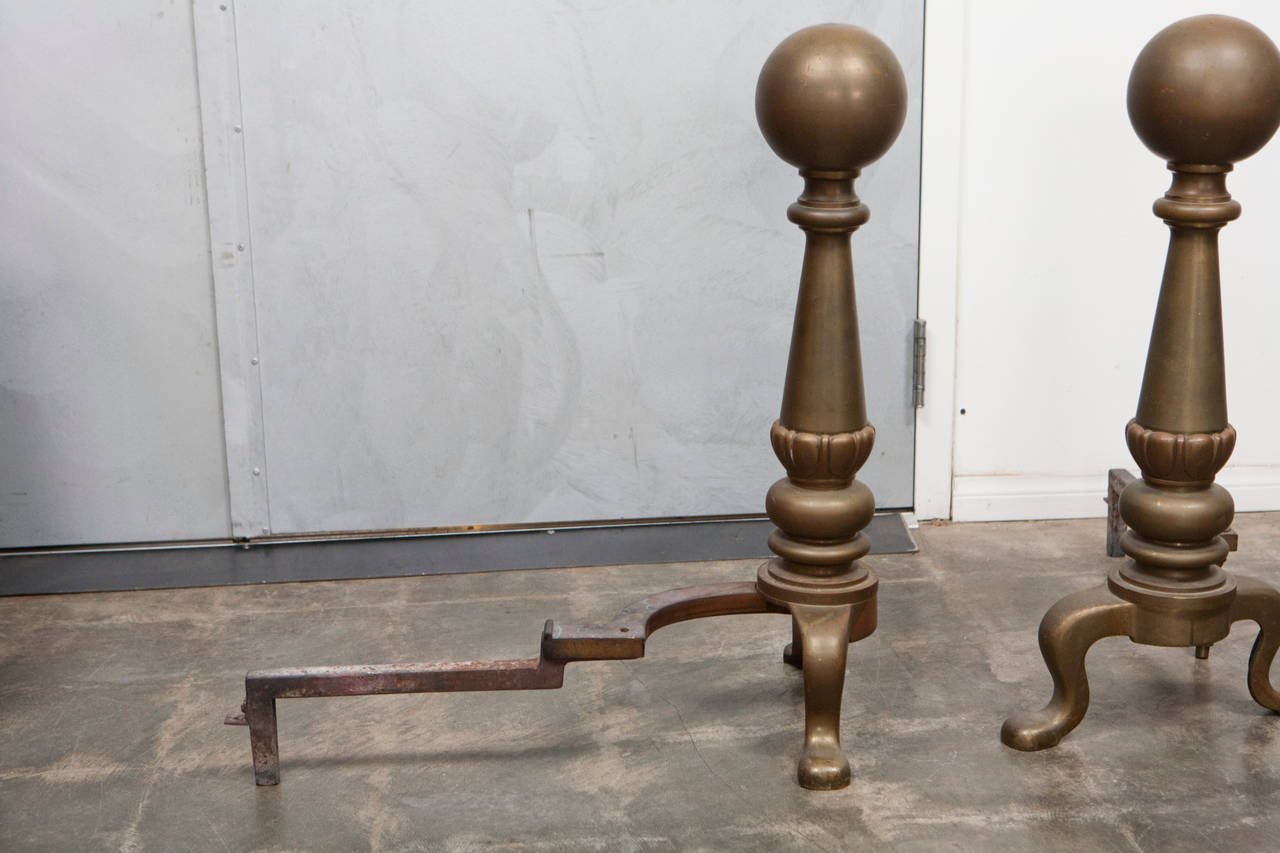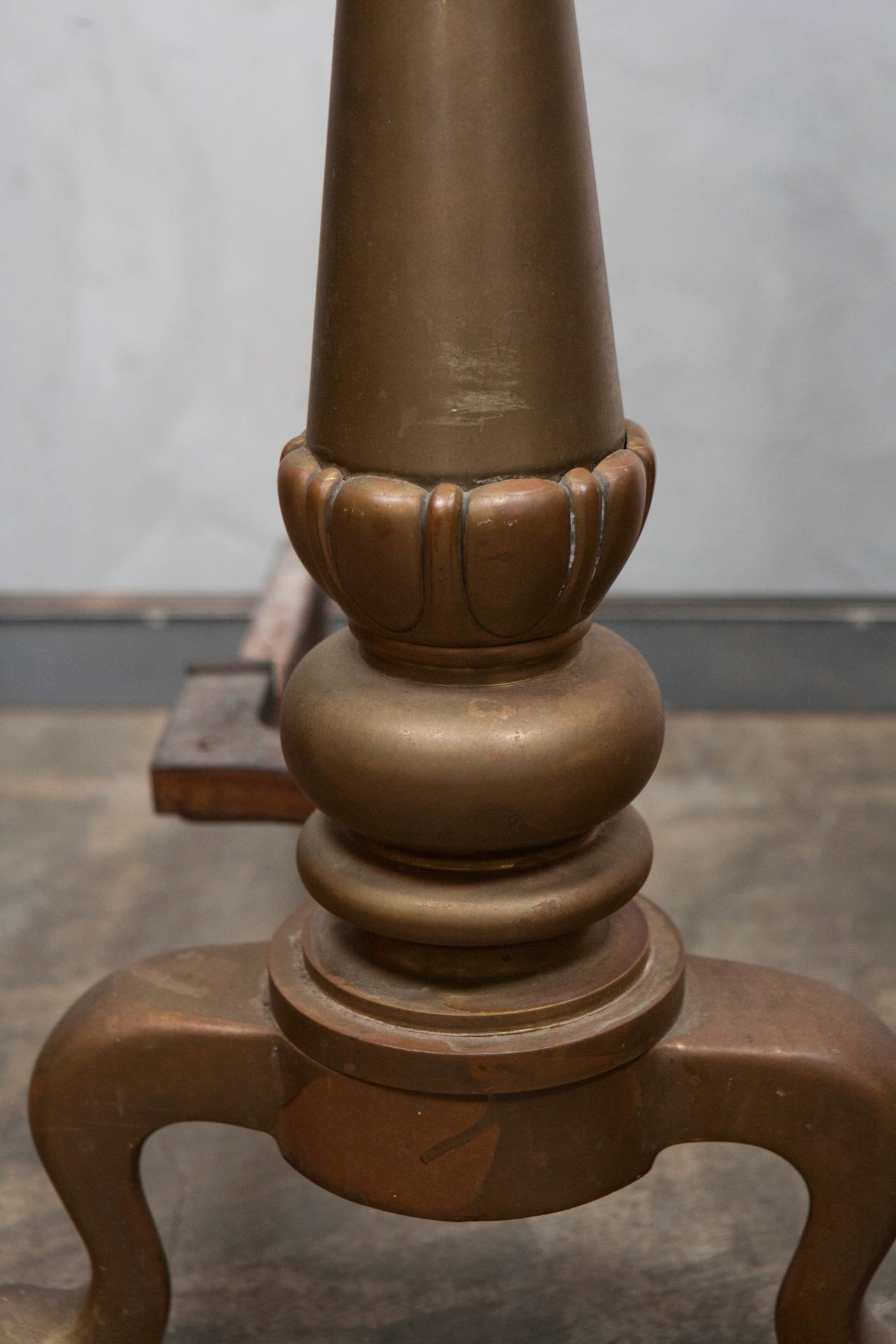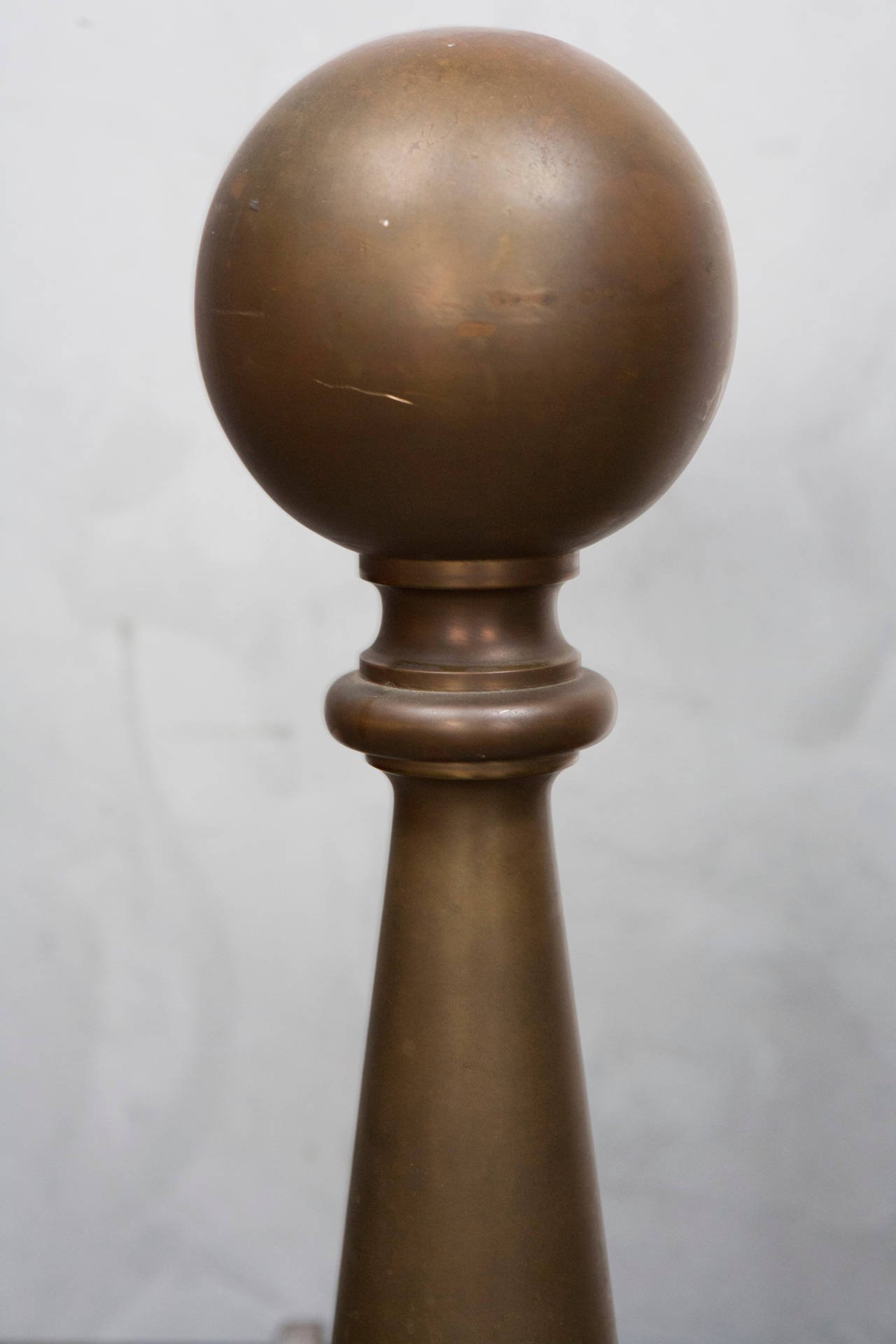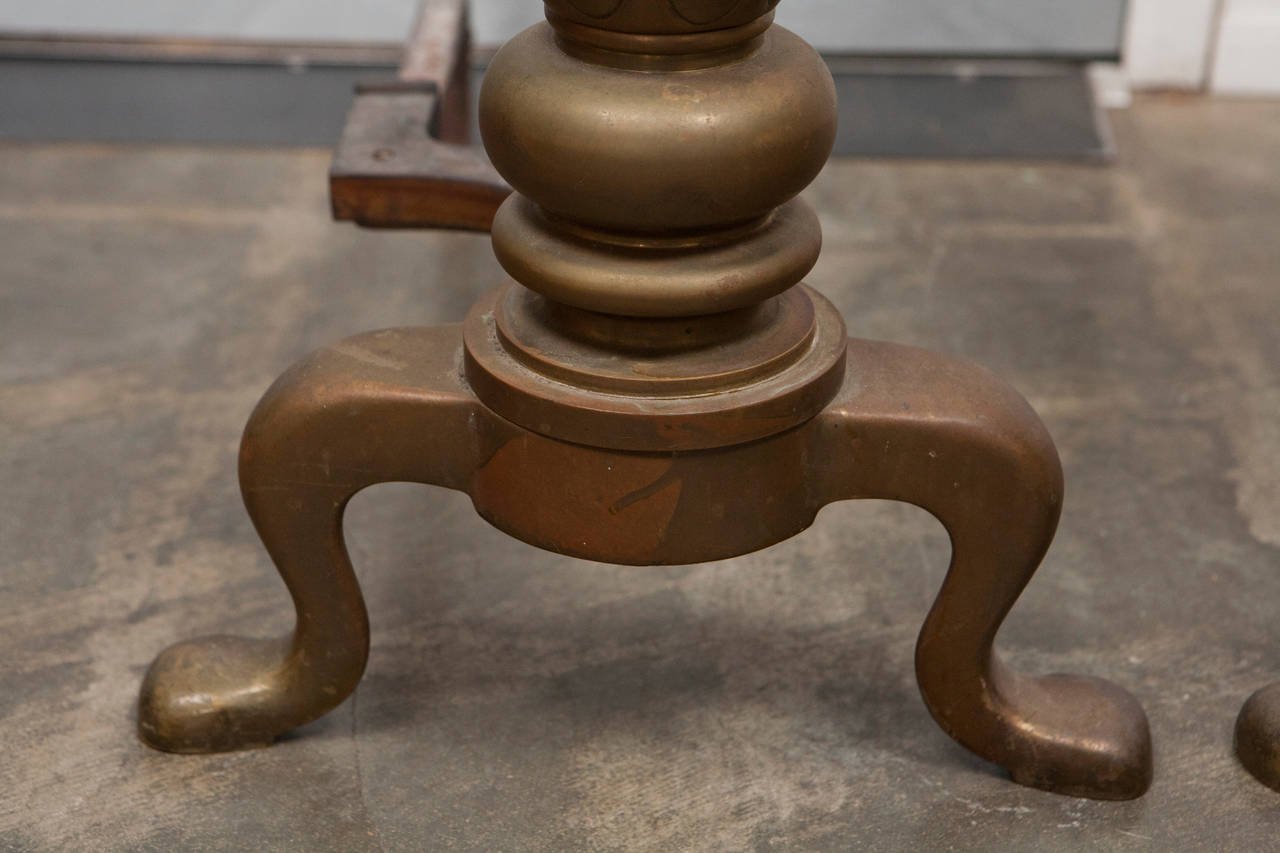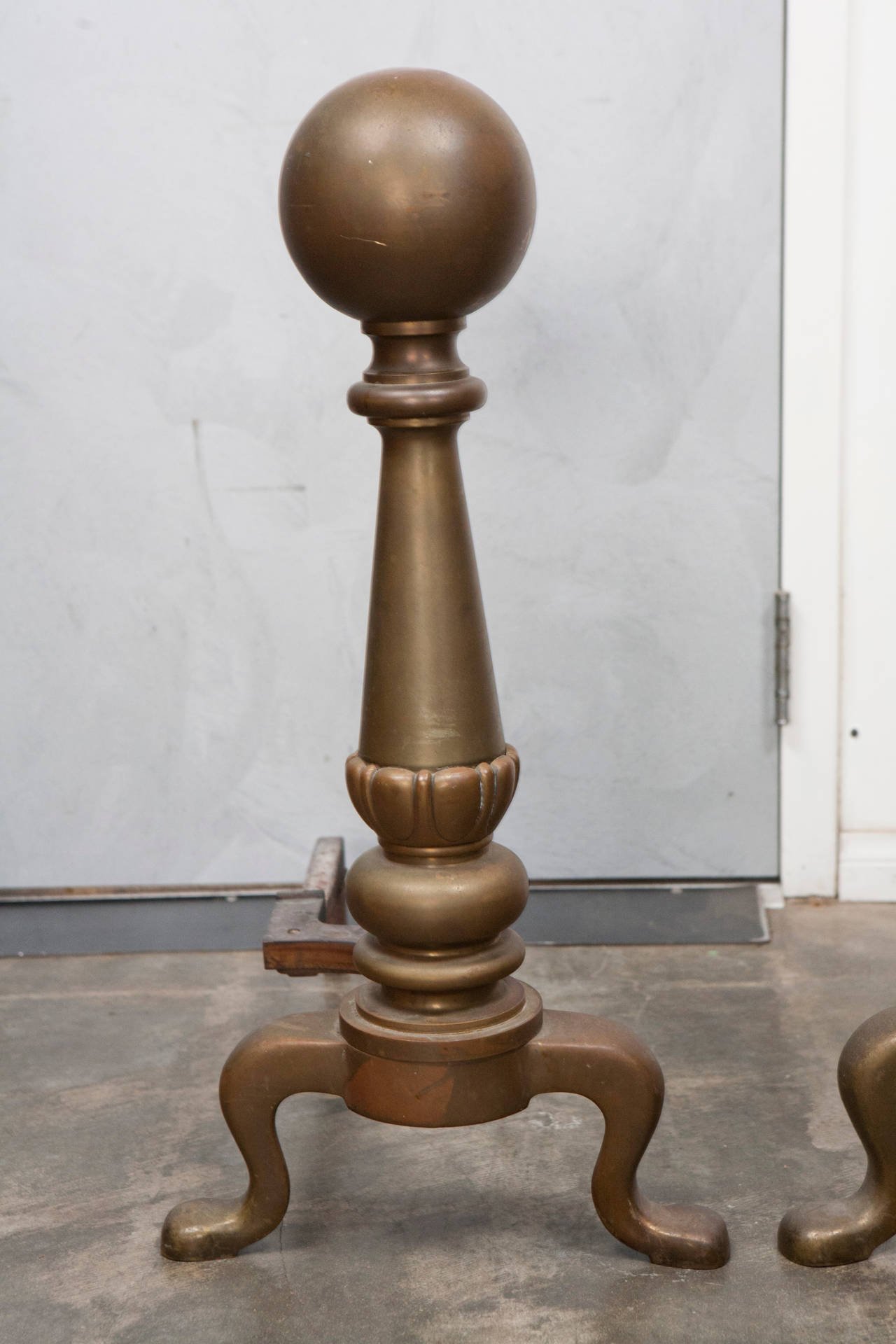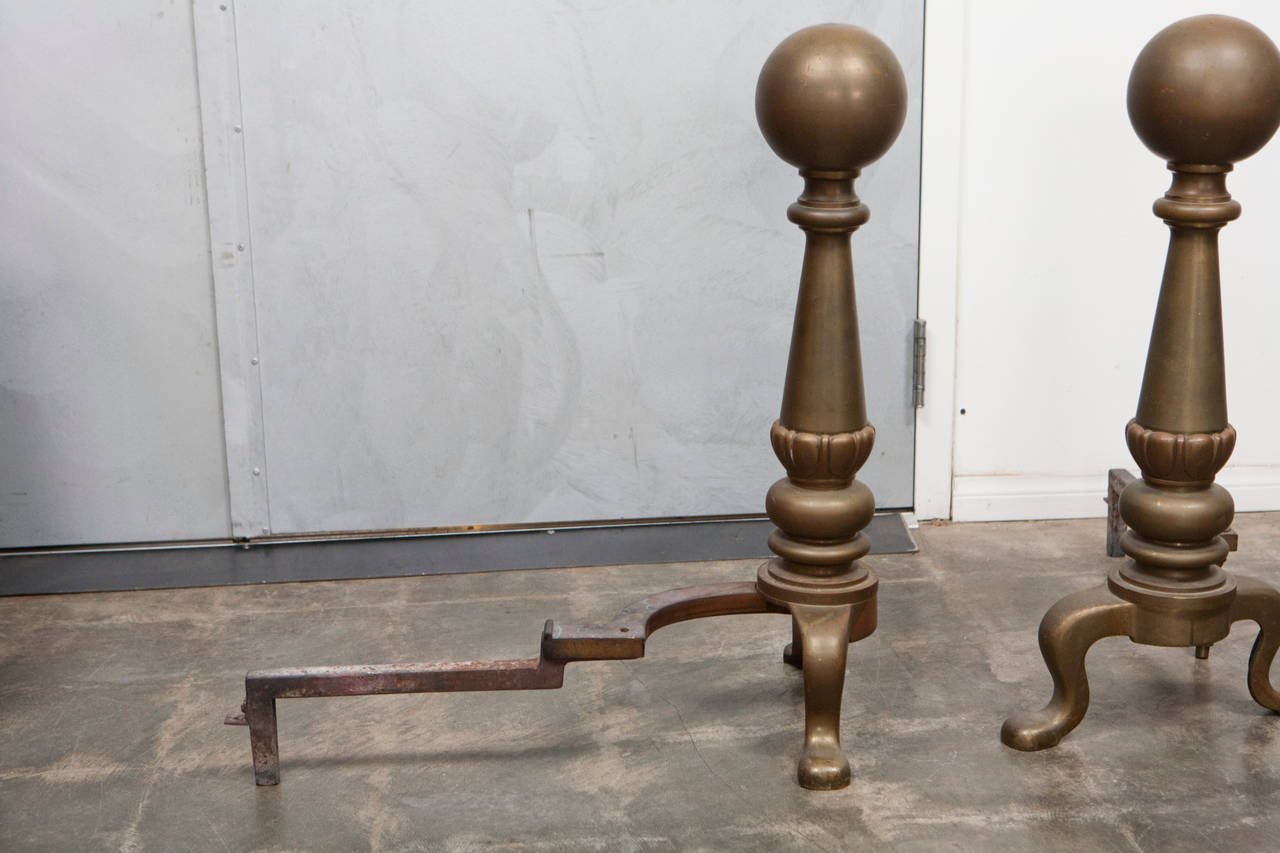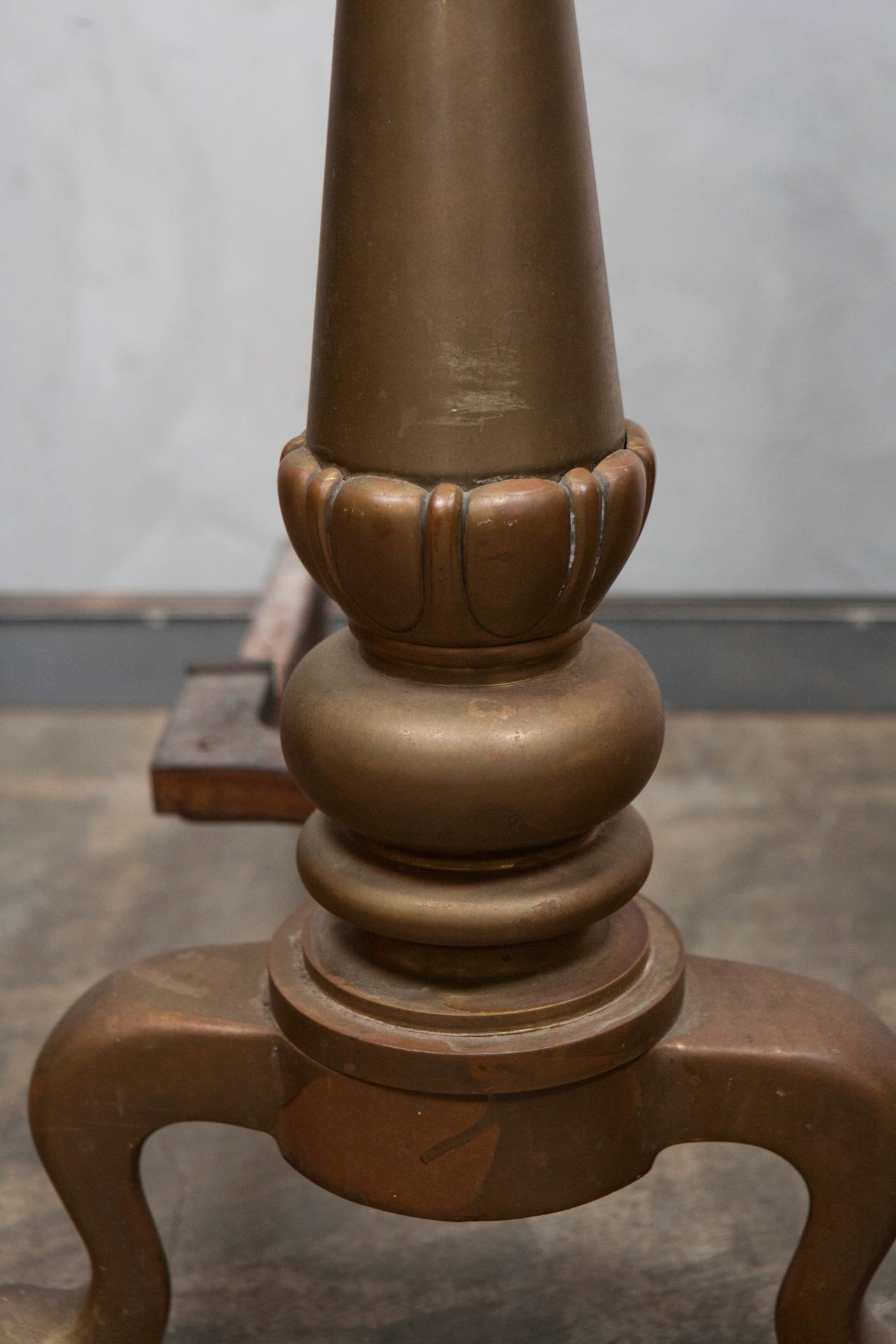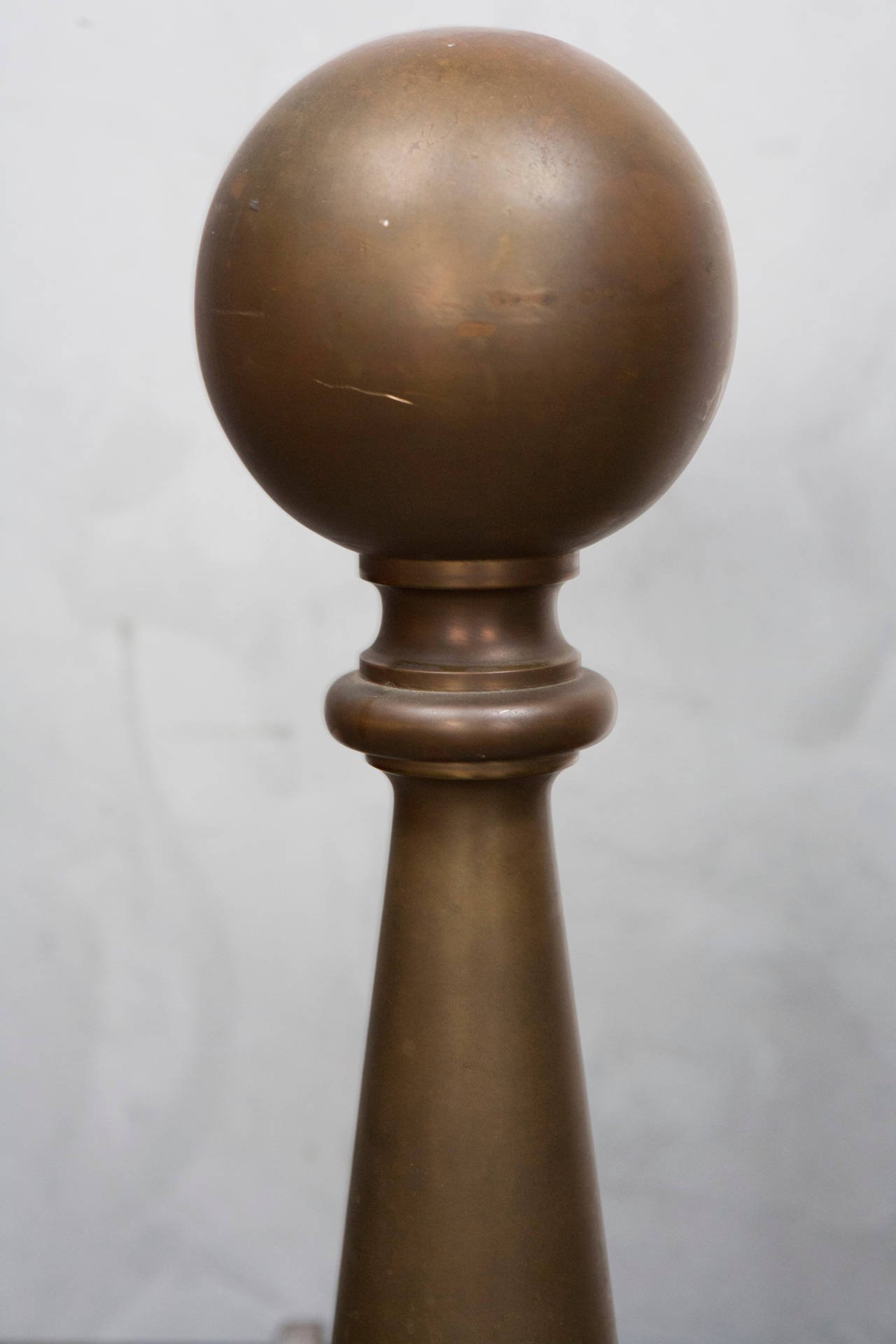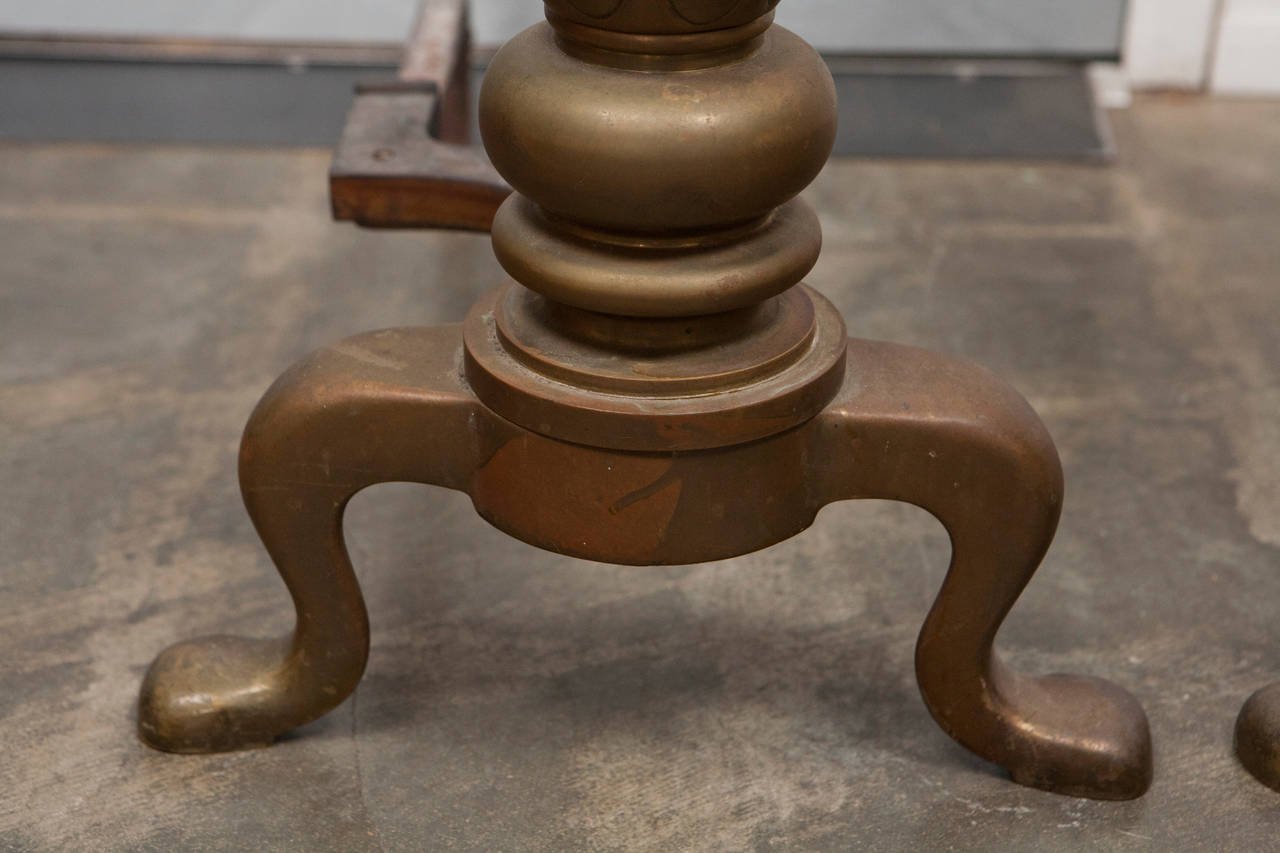 Large Brass Cannonball Andirons
A nice pair of unusually large aged brass andirons thought to be from the mid 20th century. The design has a solid classical look with a simplicity that would work well in a variety of settings.
United States, Mid-Century, 1950'sForged Brass
28.5" H X 13.5" W X 27" D
Materials and Techniques: Forged Brass
Condition: Good. Very good condition. Usual signs indicating age and wear which may include minor; marking, rubbing, shrinkage, cracking, surface oxidization, etc., wear consistent with age and use.
Reference: J02011