Large Terracotta Rooster Figure from Flanders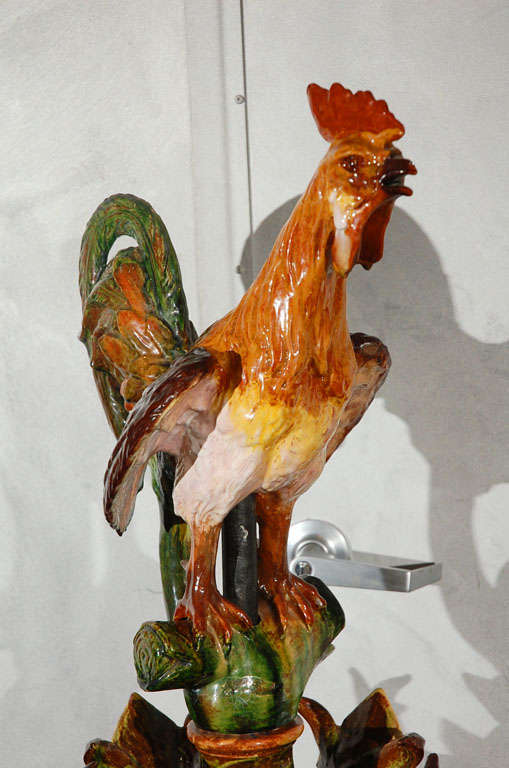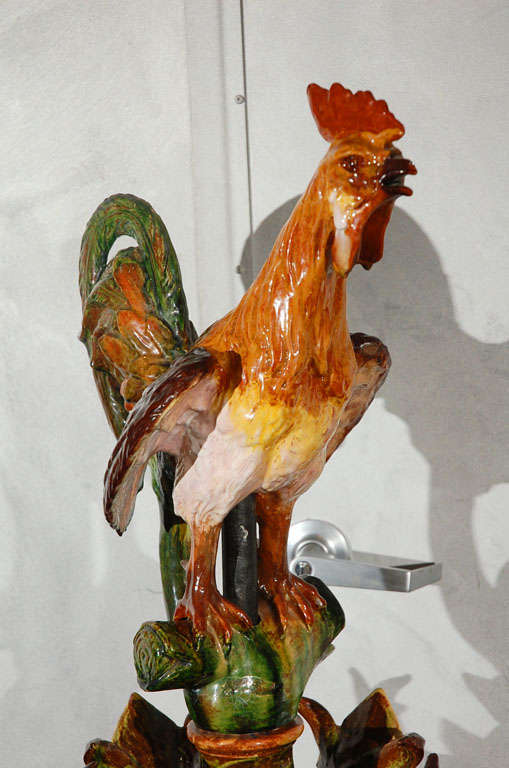 Large Terracotta Rooster Figure from Flanders
This multi-colored figure was originally fashioned for the gable of a farm building. It is thought to be 19th century and made in a Belgian pottery where these hand sculpted subjects were in favor.
Belgium, 19th Century
26" H X 11" D
Materials and Techniques: Glazed Terracotta
Condition: Very good condition. Usual signs indicating age and wear normal for an older item which may include minor; marking, crazing, surface oxidization, etc.. Cleaned, ready for installation and admiration.
Reference: 6H4019