Male Crouching Figure with Spear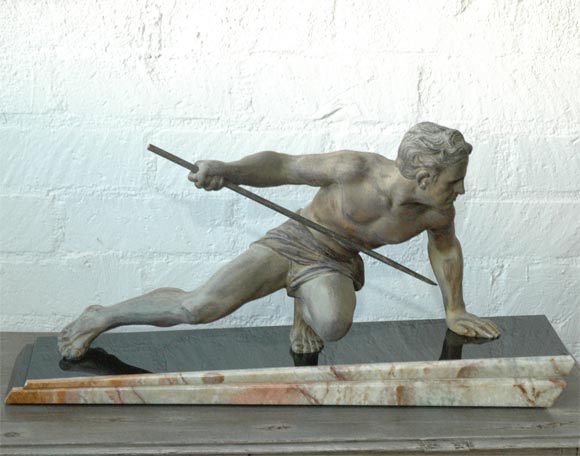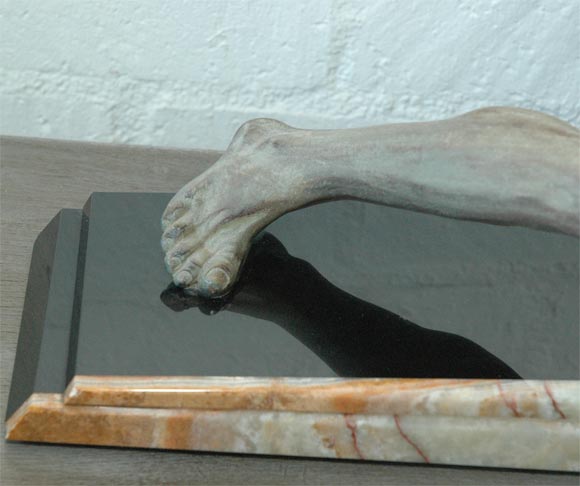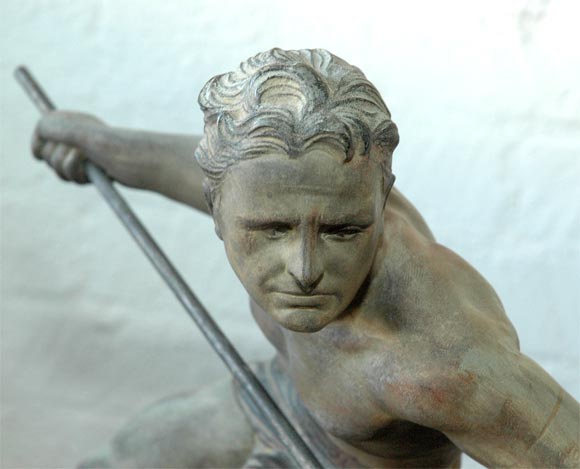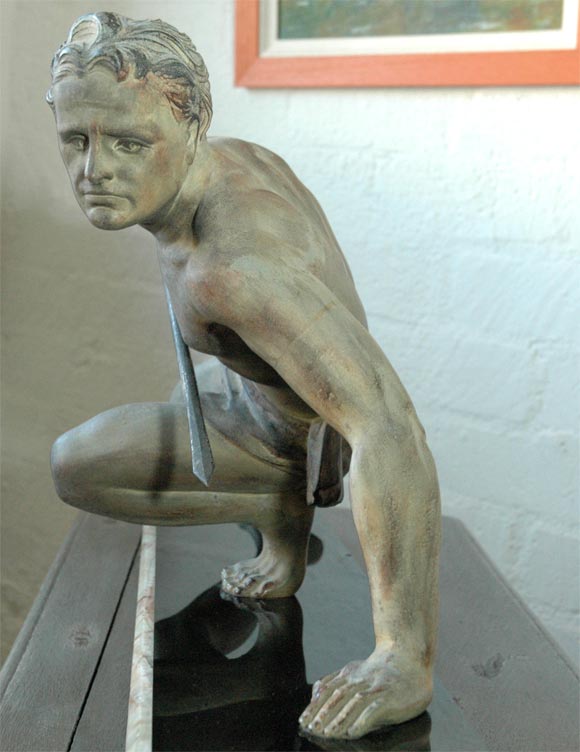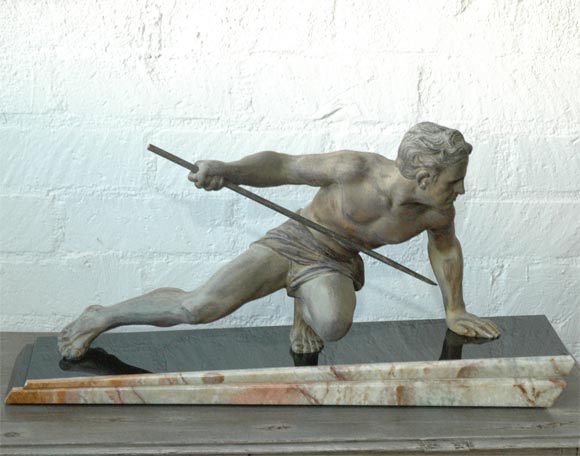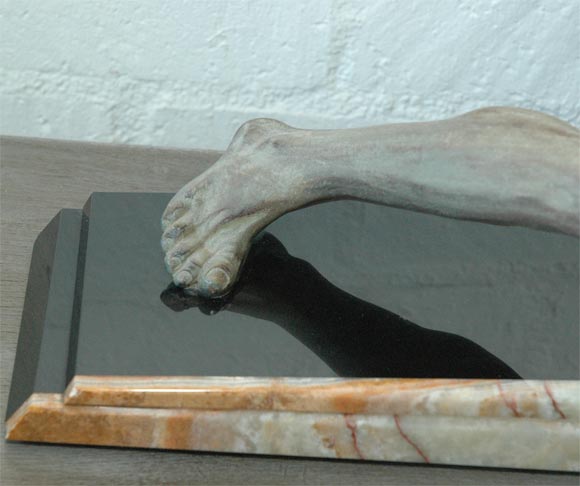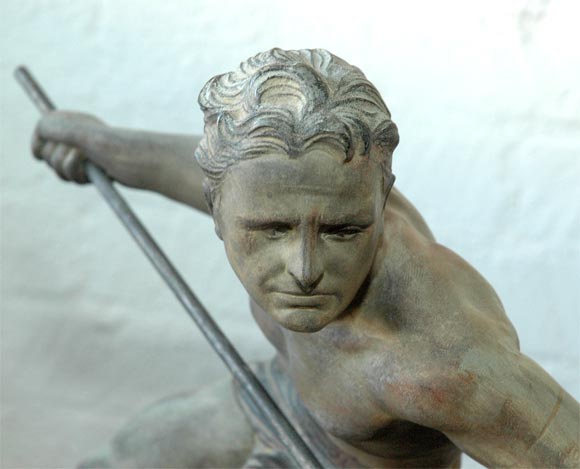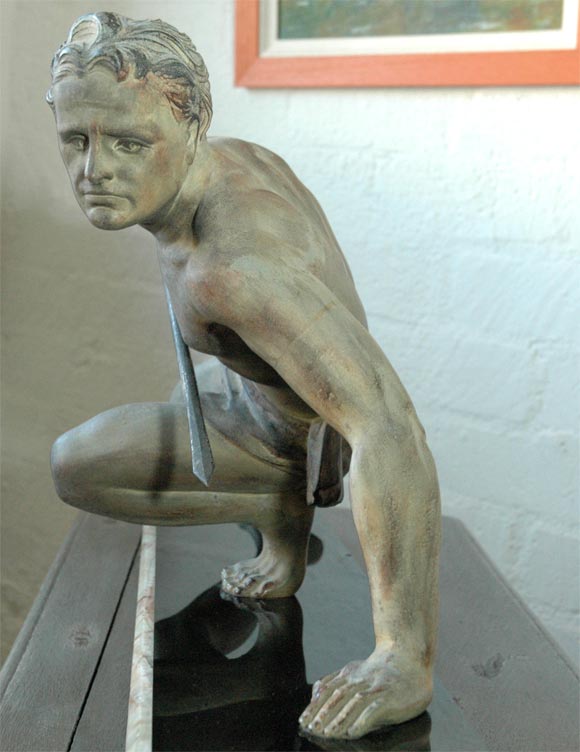 Male Crouching Figure with Spear
A muscular, curly haired, young man in a loin cloth, crouching with a spear on a black marble incline. This metal figure has a patinated surface which looks old and worn. The marble base is polished and bears a signature appearing as, "Buchet".
France, Circa: 20th Century
15" H X 28" W X 8" D
Materials and Techniques: Marble, Metal.
Condition: Very Good Condition. Minor fleck to marble.
Reference: 6H4080