Marx Tin Litho Highway Express Toy Truck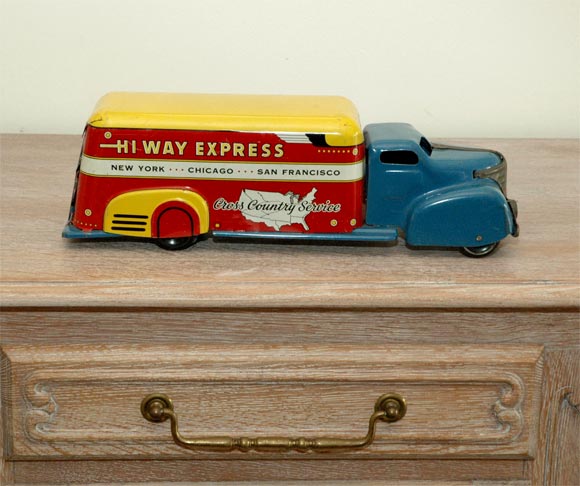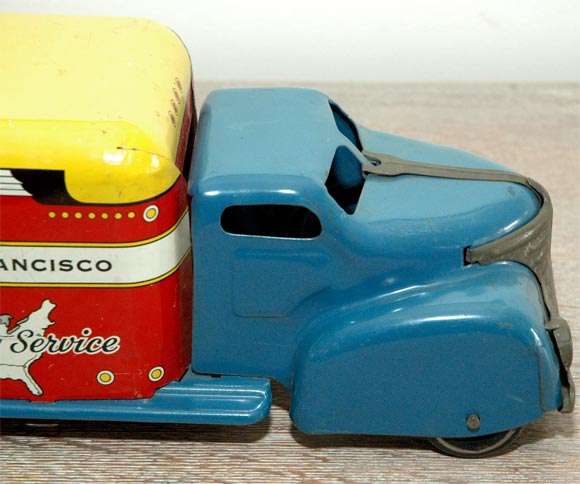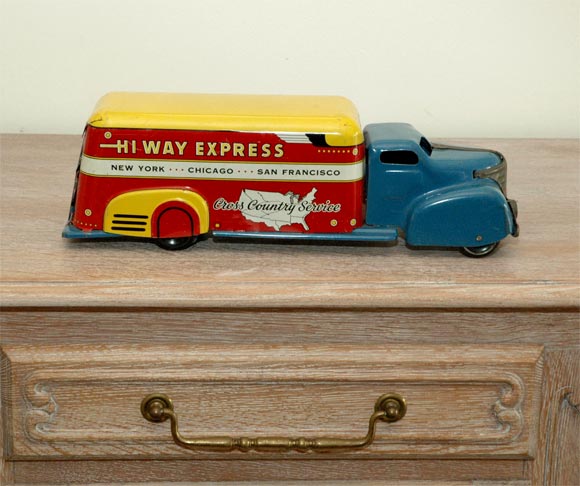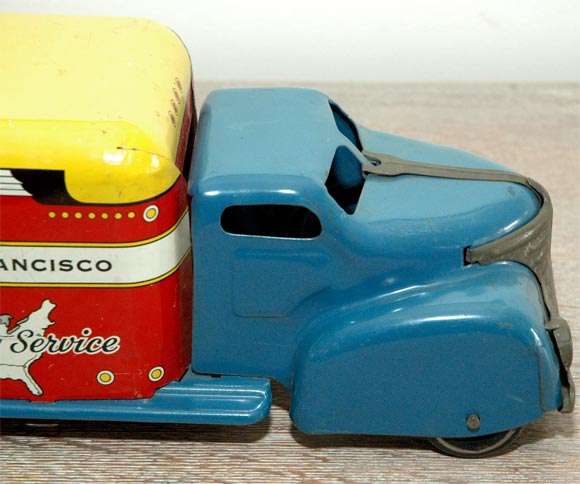 Marx Tin Litho Highway Express Toy Truck
"Great graphics, Batman!!!" as Robin would say, so do we. The graphics and the colors are "GREAT", just to say it again. This colorful toy truck from the 1950's was made in the USA by the Marx toy company. It is in very a good collectable condition and would make a great accessory, in a setting, that would add interest and encourage memories and conversation about a collective past and the way things "use to be" when childhood was more simple than today.
United States, circa, 1950's
102" W X 32 D
Materials and Techniques: Tin Litho
Condition: Very good condition.
Reference: 8092801