Oversize Vintage Wood Level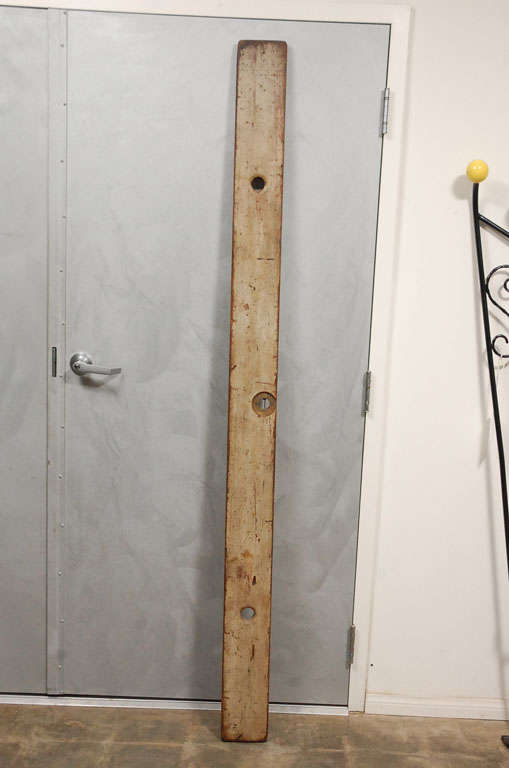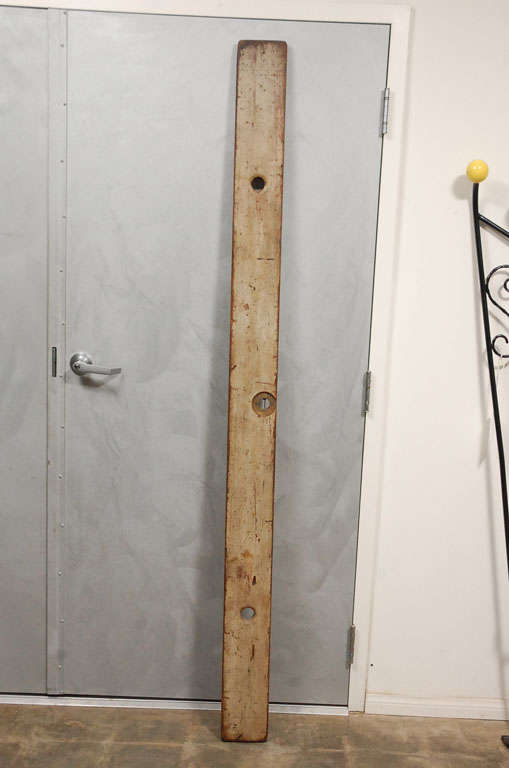 Oversize Vintage Wood Level
This very large level has seen the building site and given lots of assistance to keep things straight. There is a brass element that has the mark of "R.H. Ketchum Co Detroit". Use as a wall display piece to add interest to your setting.
United States, circa 1820's
78" H X 5.50" W X 1.25" D
Materials and Techniques: Wood
Condition: Good condition. Usual signs indicating age and wear normal for an older item which may include minor; marking, rubbing, cracking, shrinkage, losses, surface oxidization, etc.. Cleaned, ready for installation and use.
Reference: JWINN017