Pair of Antique Riding Boot Forms in Wood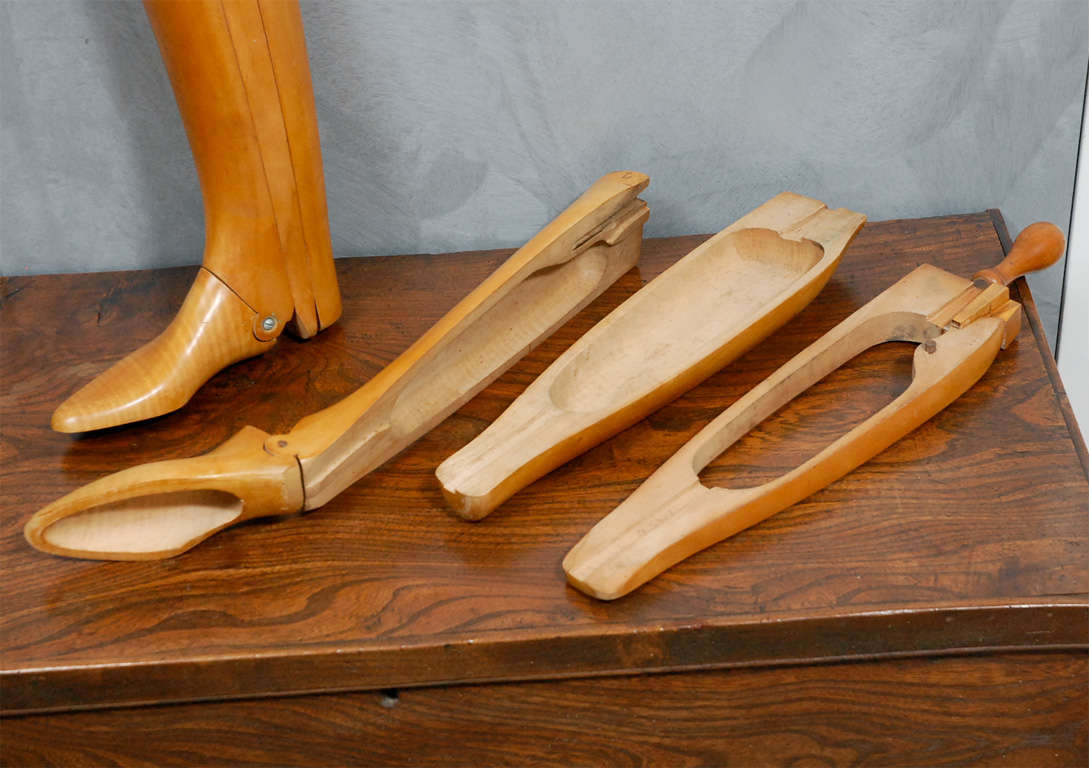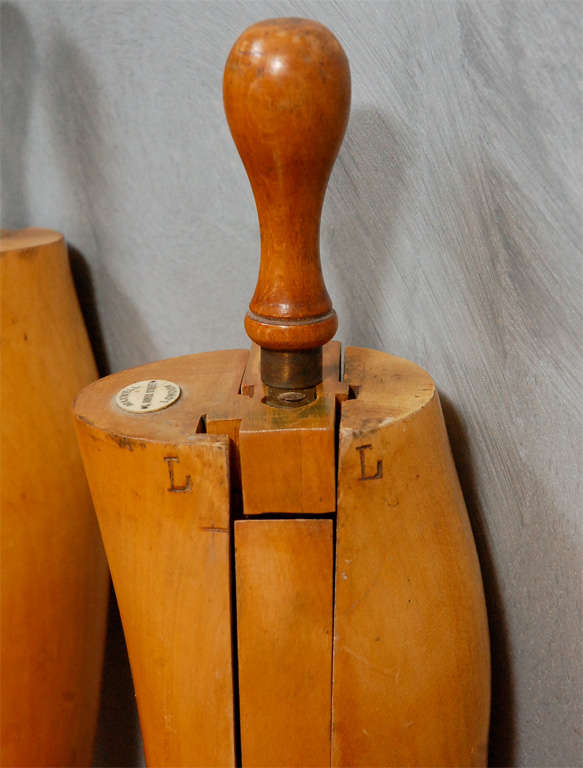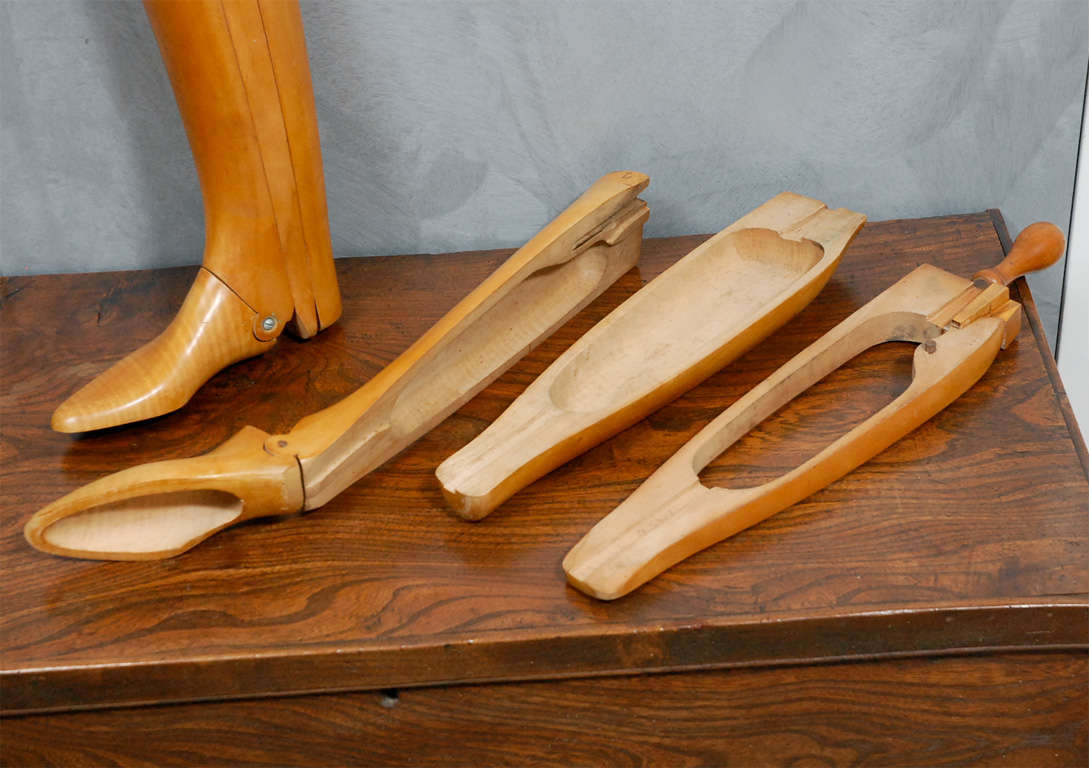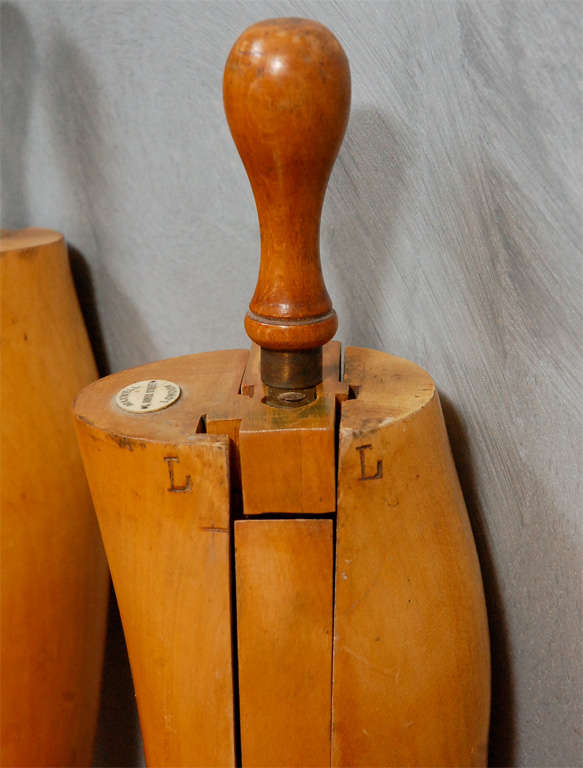 Pair of Antique Riding Boot Forms in Wood
A nice pair of riding boot forms that will add interest to a variety of settings. These English boot forms have the name tag for "Maxwell London."
England, Early 20th Century
21.5" H X 10" W X 4" D
Materials and Techniques: Wood, Brass.
Condition: Very good condition. Usual signs indicating age and wear normal for an older item which may include minor; marking, rubbing, shrinkage, cracking, surface oxidization, etc.. Cleaned, polished, ready for installation and use.
Reference: CONDP132