Pair of Brass Prickets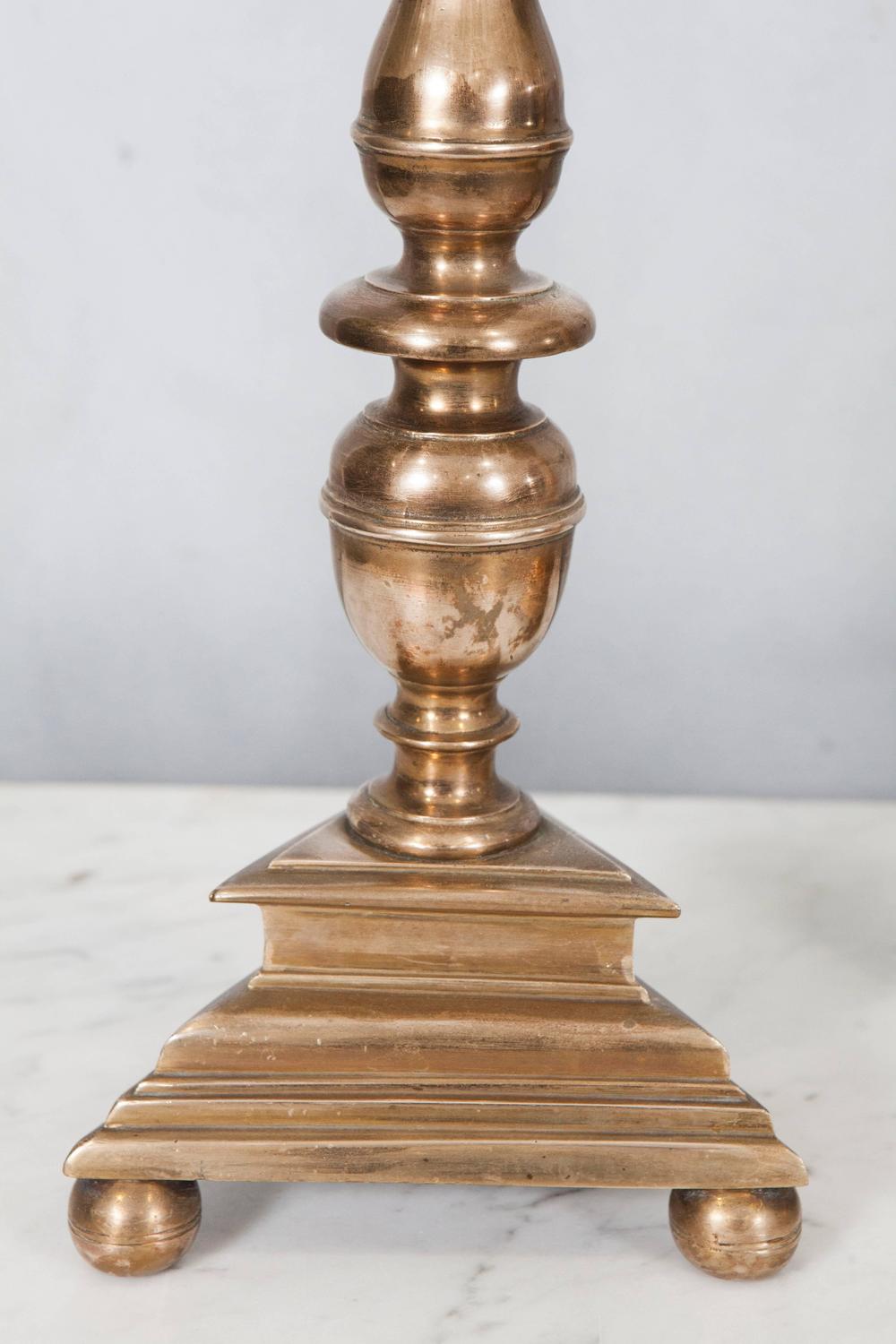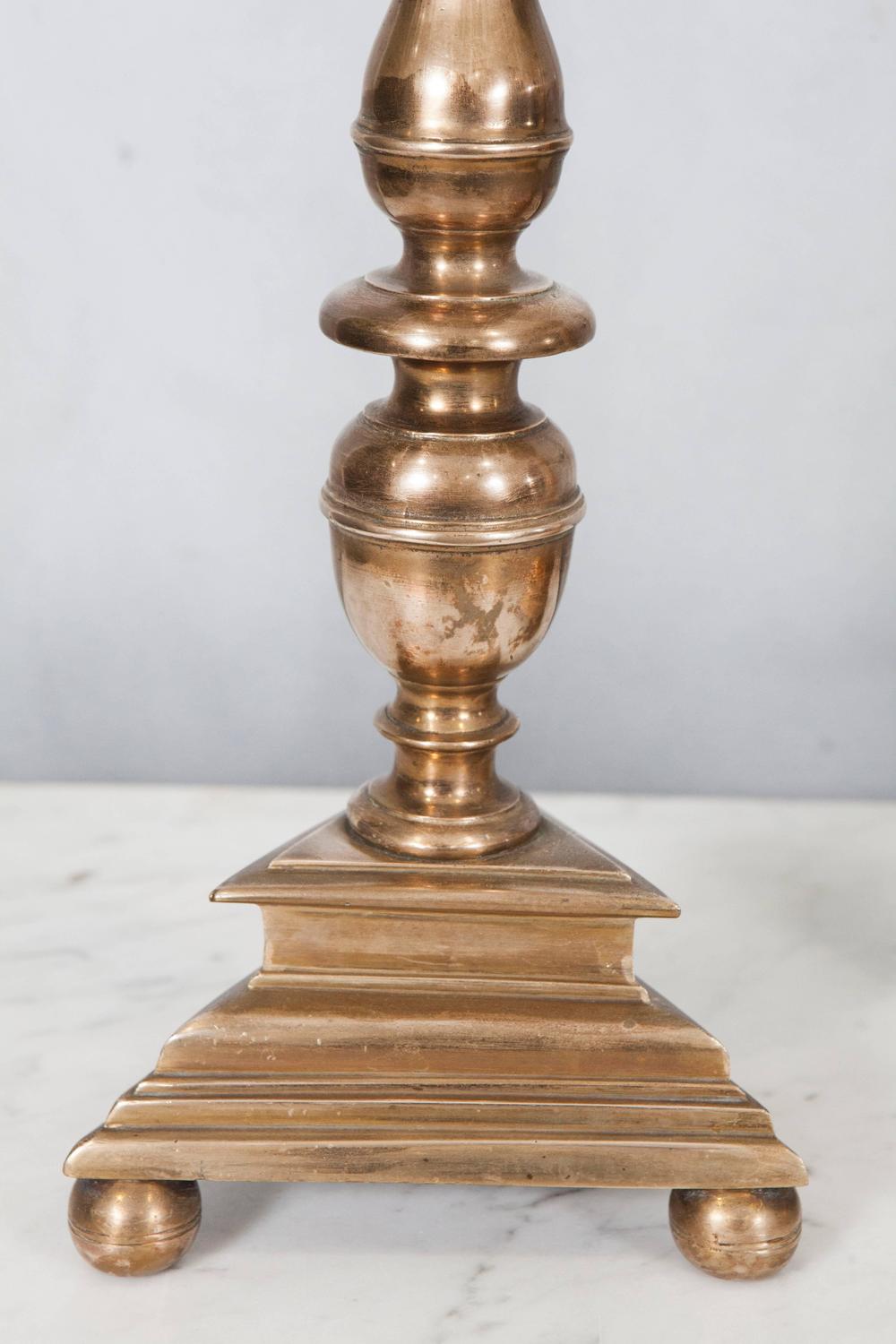 Pair of Brass Prickets
Pair of Dutch brass prickets from the 19th century in an earlier style. The pair has upswept drip-pans raised on turned baluster and egg stems, with triangular step moulded weighted bases supported by ball feet.
Netherlands, circa 1840's
18.5" H X 6.5" W X 6.5" D
Materials and Techniques: Brass
Condition: This piece is in good condition considering it's age. It may have signs of age and use including minor: rubbing, and surface oxidization.
Reference: 9HP005