Pond Boat Hull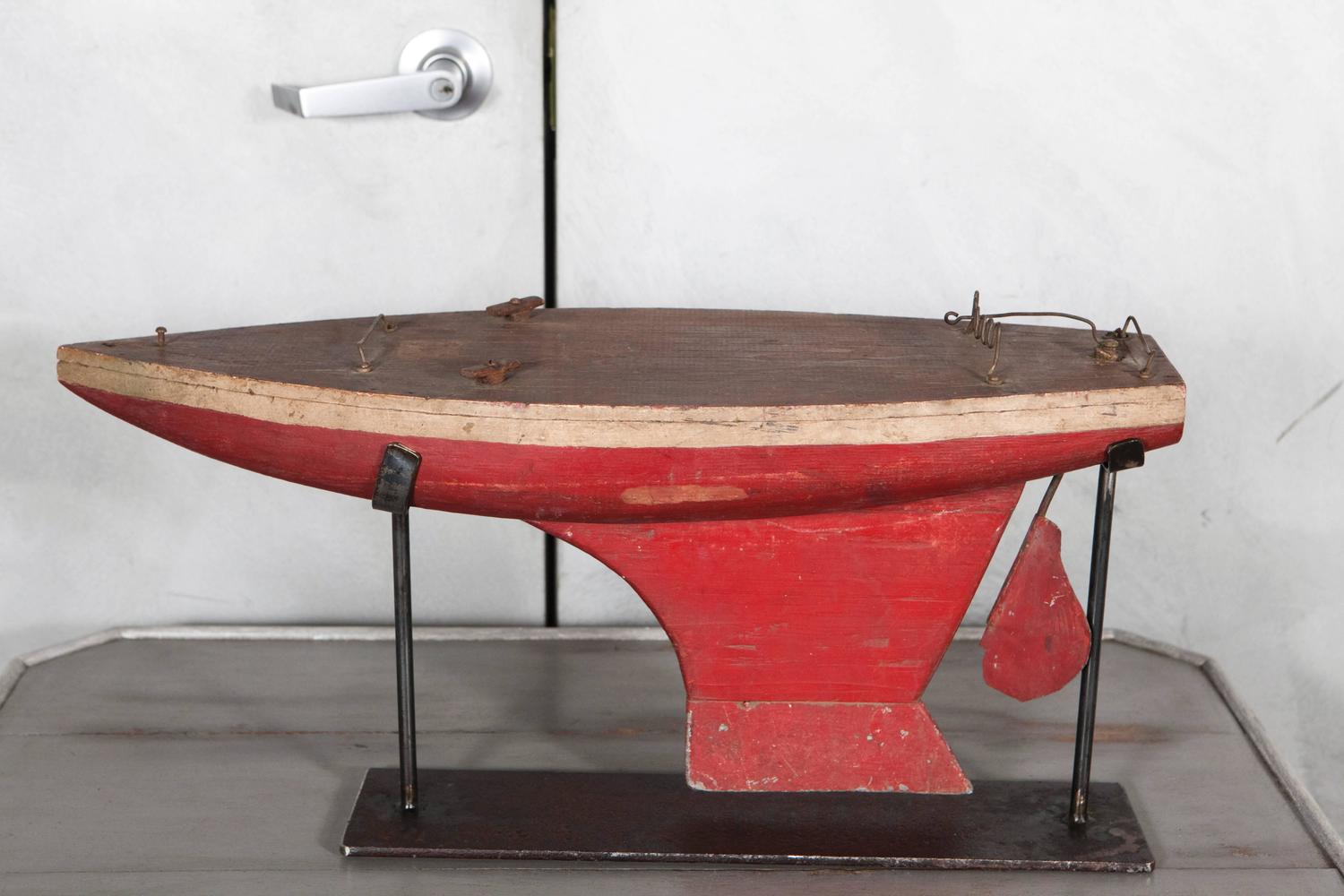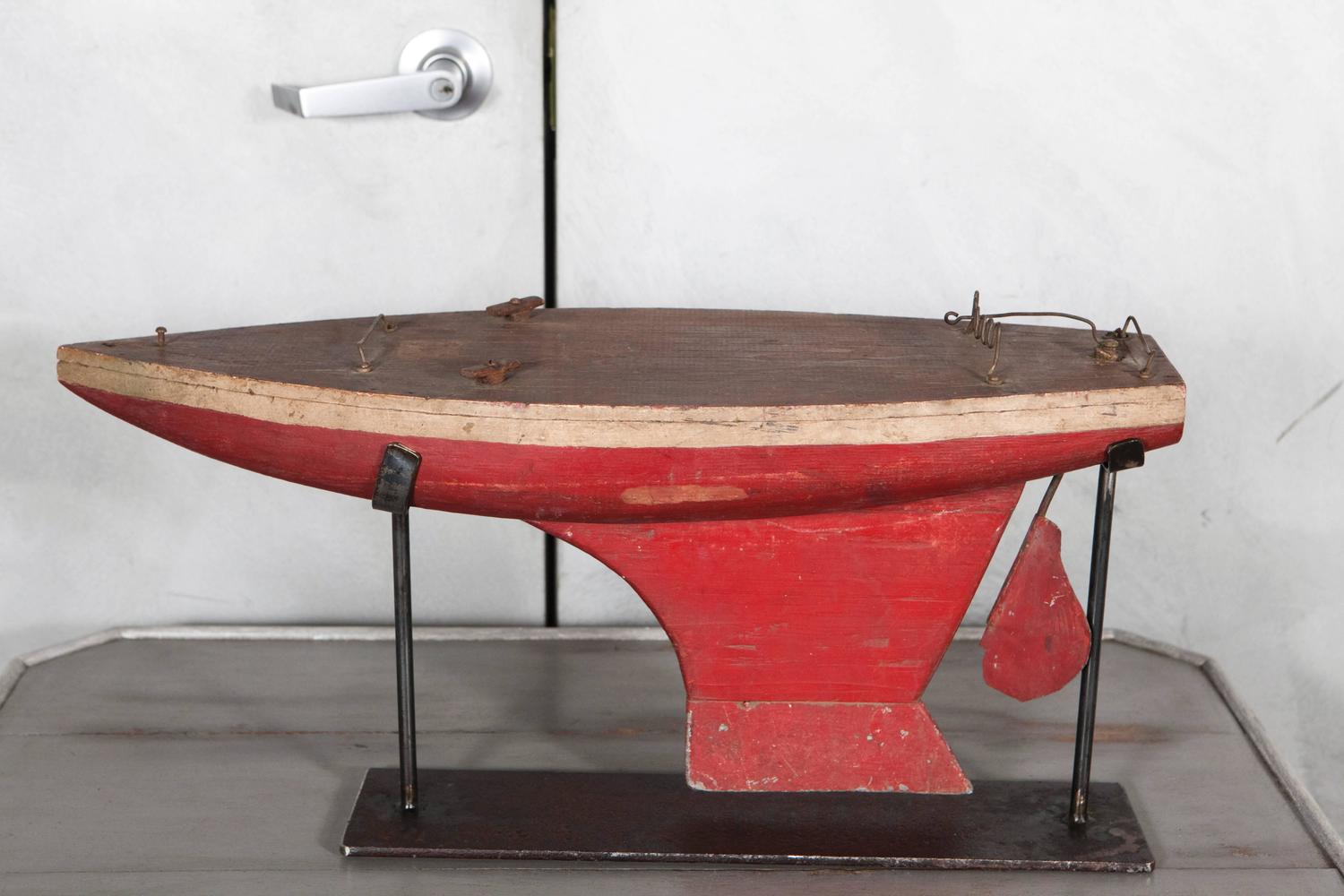 Pond Boat Hull
This nice vintage pond boat hull has a wood deck with various metal elements that relate to the rudder. The body is painted in red and white with a nice patina showing that this boat was a vessel that took many a voyage. The piece has a custom welded steel stand for display purposes. .
United States, circa 1920's
12.5" H X 24" W X 8" D
Materials and Techniques: Folk art boat Wood, Paint, Welded Frame
Condition: Good. This piece may have minor: shrinkage, surface oxidization, rubbing and wear consistent with age and use.
Reference: G05092