Swiss Military Wicker Basket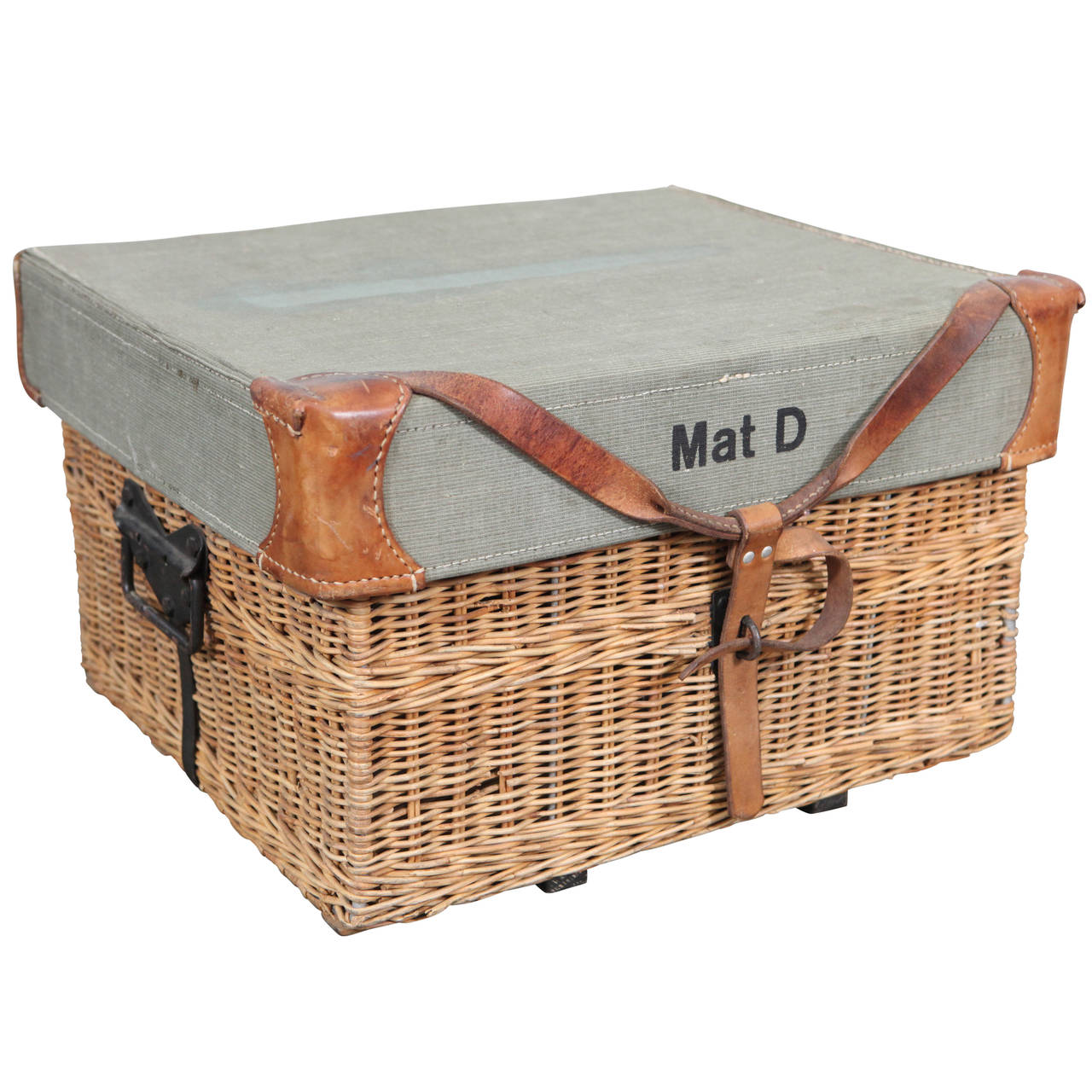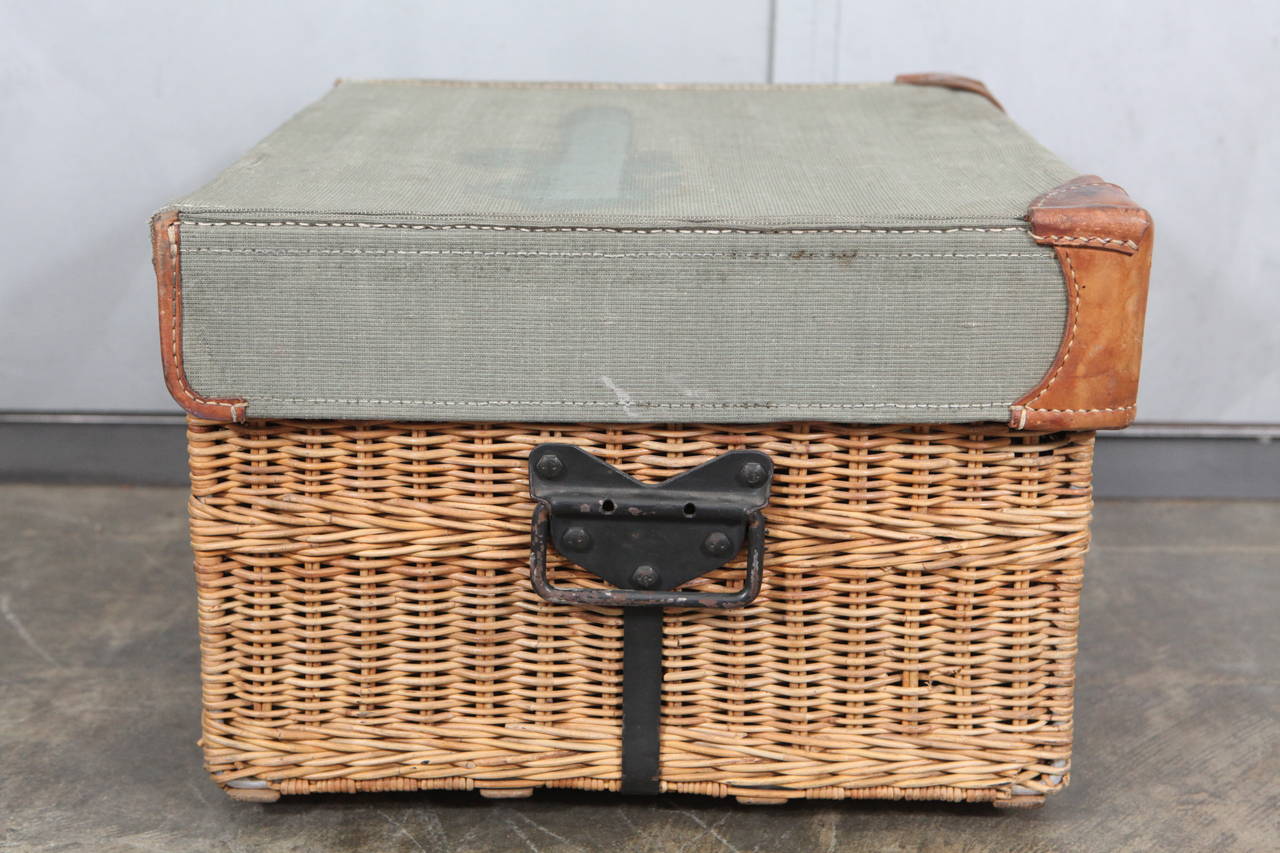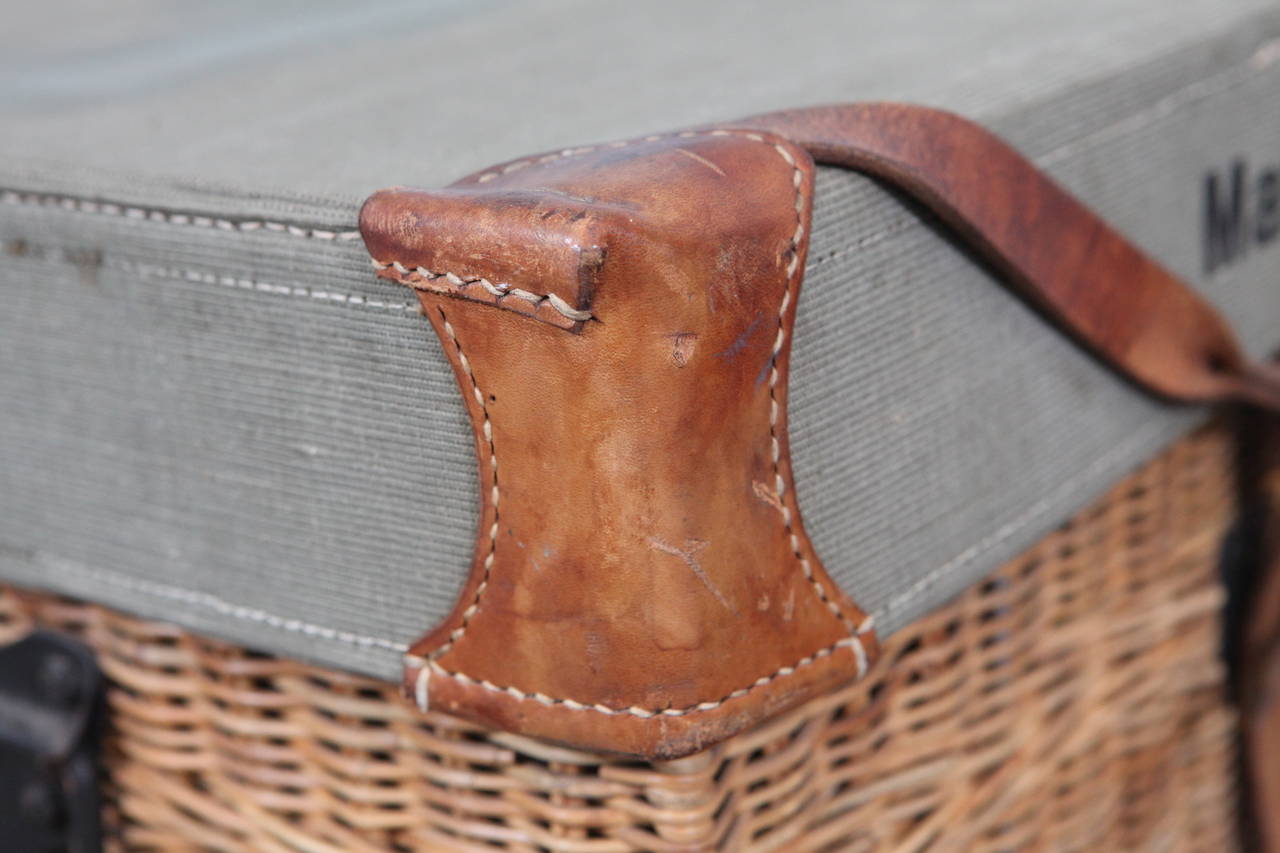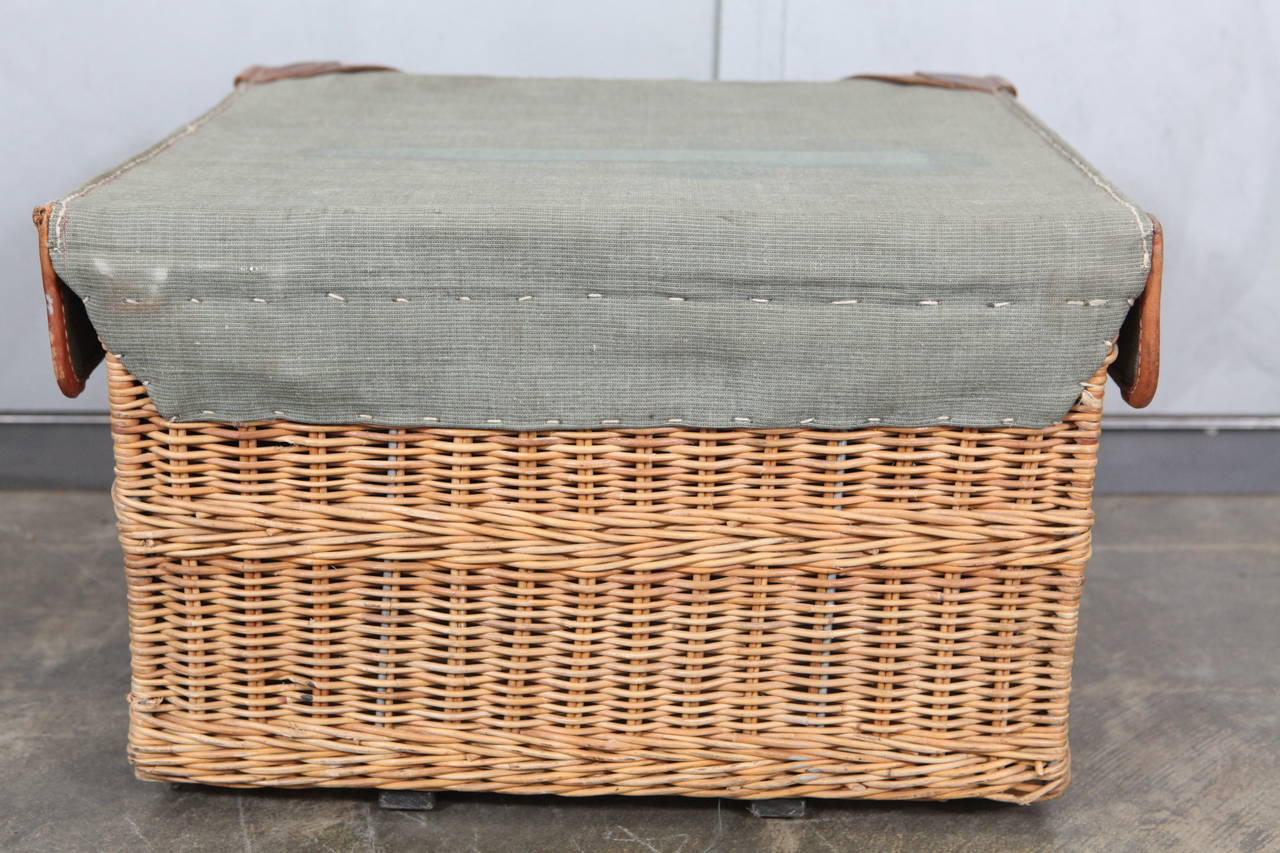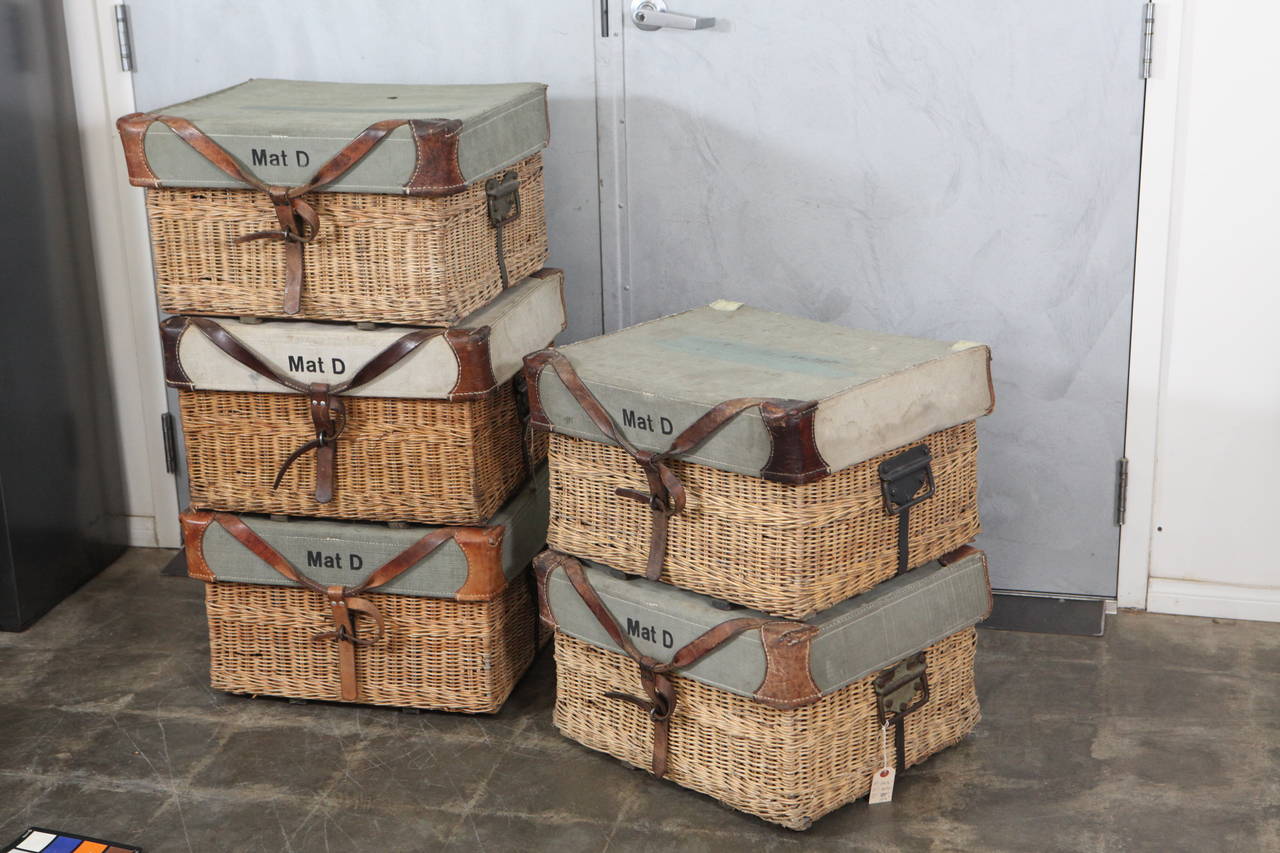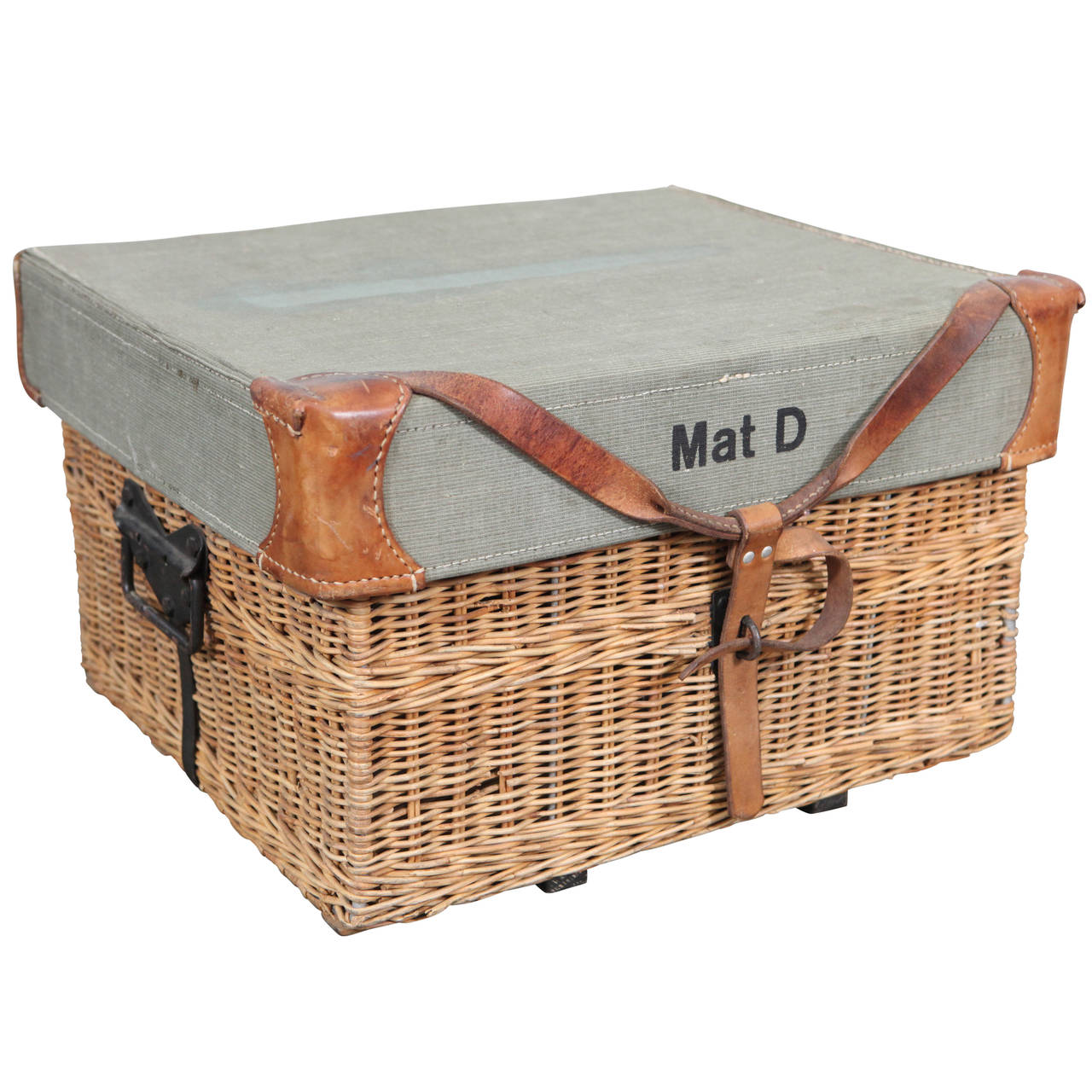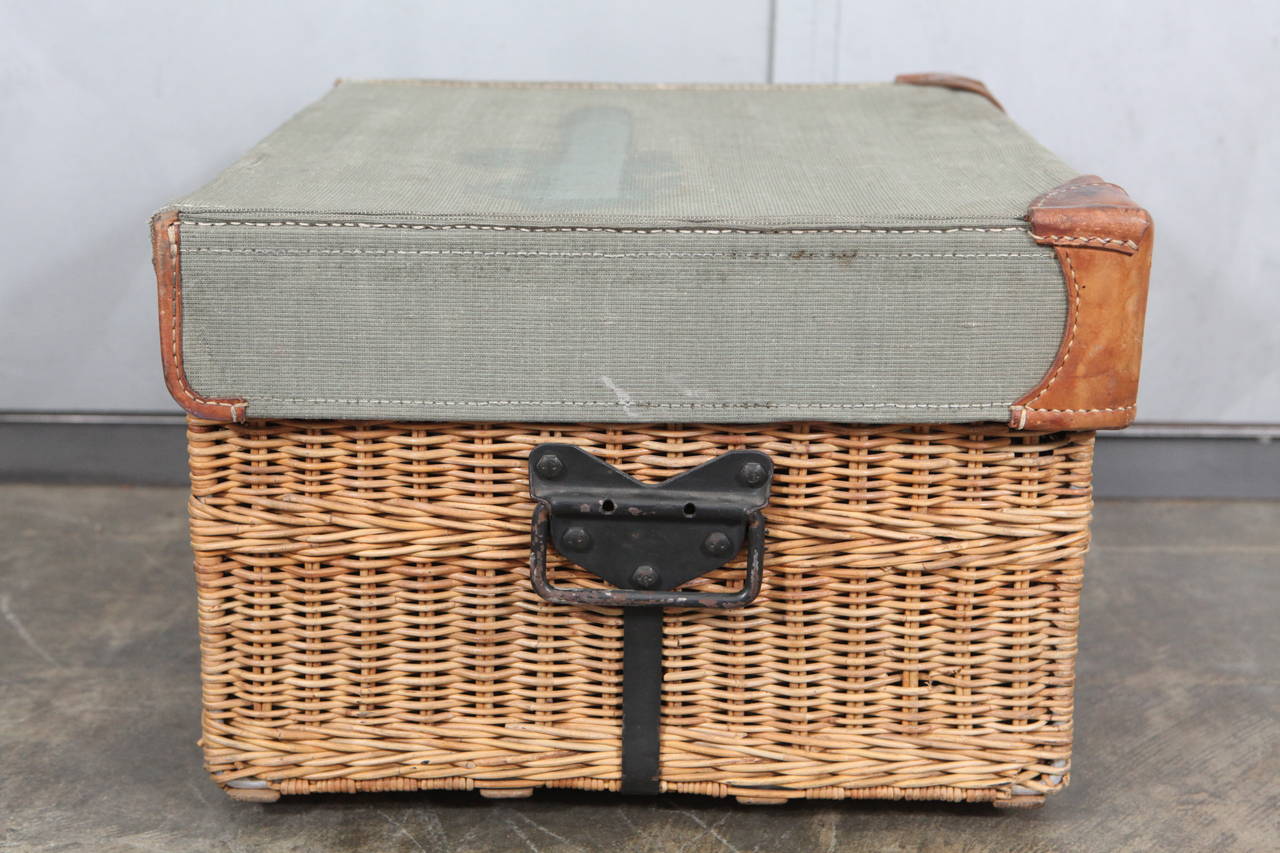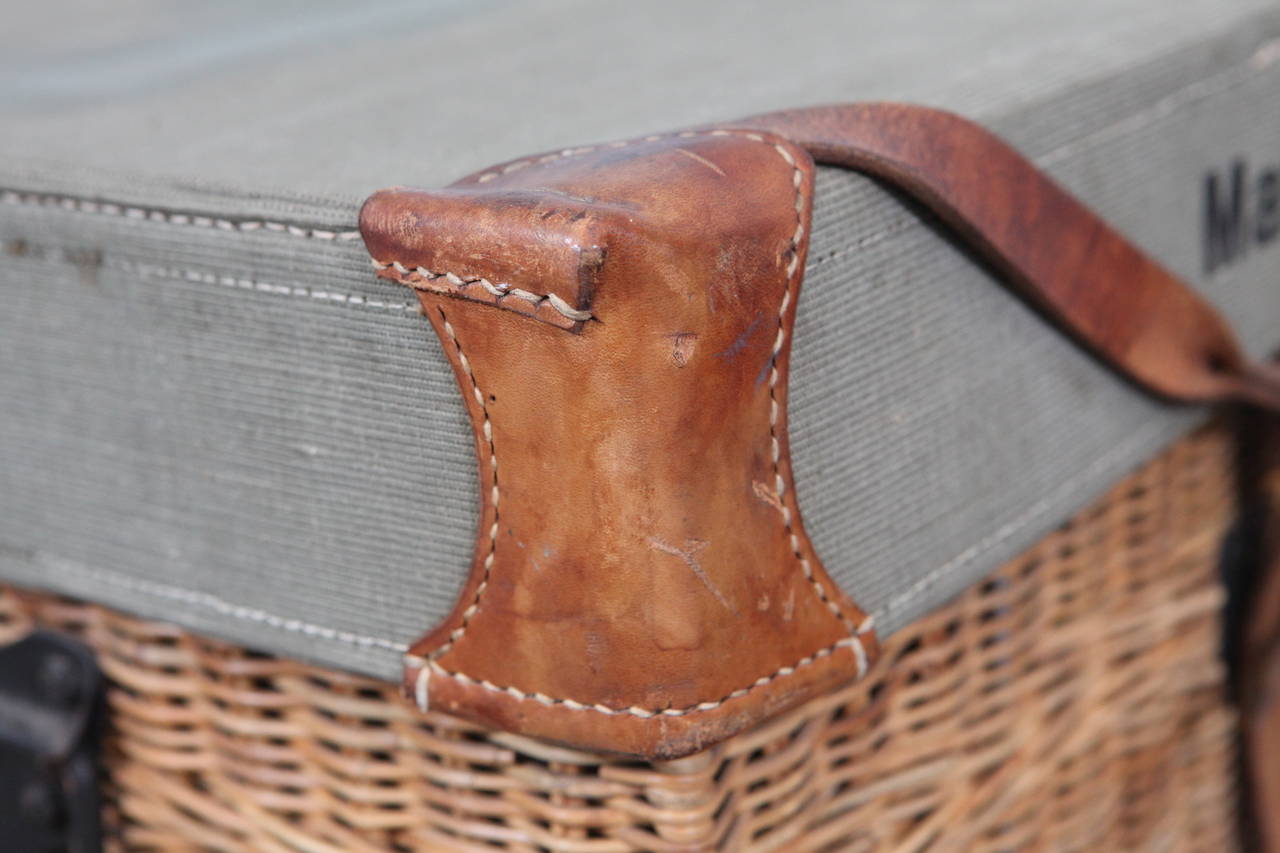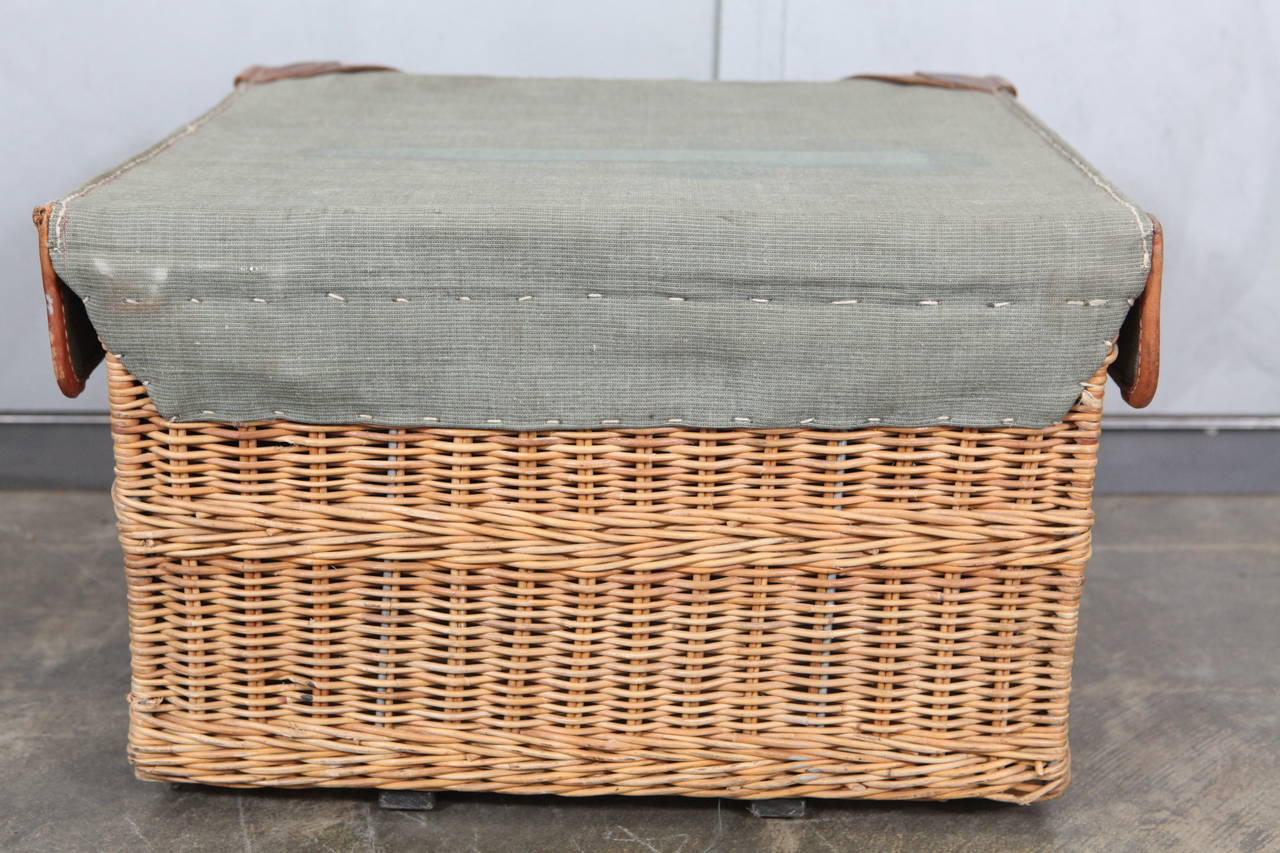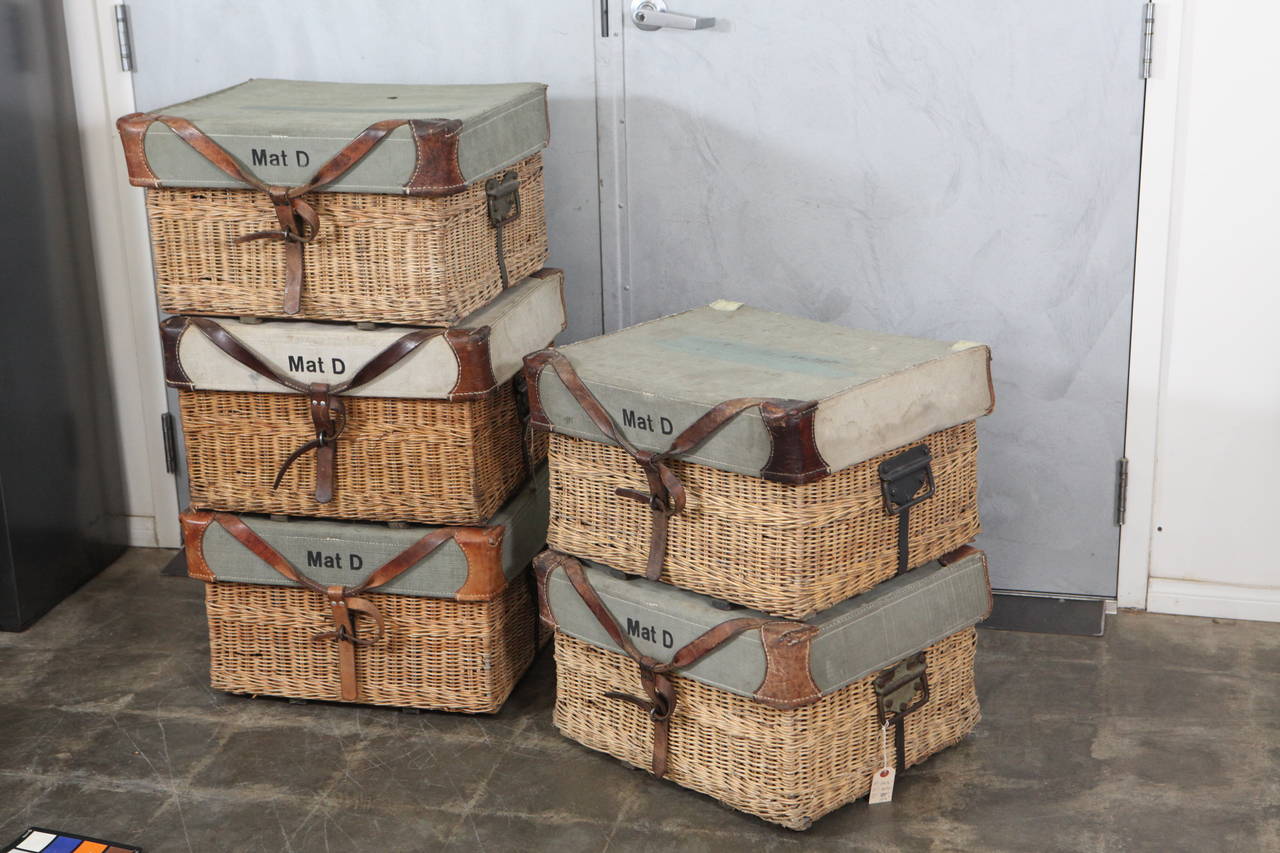 Swiss Military Wicker Basket
This rare example of a Swiss military wicker basket has a number of interesting features. From the condition and style the baskets appear to be issued during world war II, used to store and haul food. The basket has a sun faded green corduroy fabric cover with stitched leather reinforced corners and metal handles. The basket has leather straps with metal rivets and closure. This basket has a leather pocket on the inside of the top and wooden runners on the bottom attached through the wicker to wooden slats in the interior. We have a few of these available, each with slightly different coloring. Inquire for availability of a specific basket.
Switzerland, Circa 1940's
12.75" H X 20.75" W X 19.5" D
Materials and Techniques: Wicker, Wood, Fabric, leather, Metal
Condition: Good. Minor wear includes: Fading of material, and some losses in wicker normal for pieces of this age and history..
Reference: J05094