Tramp Art Keepsake Box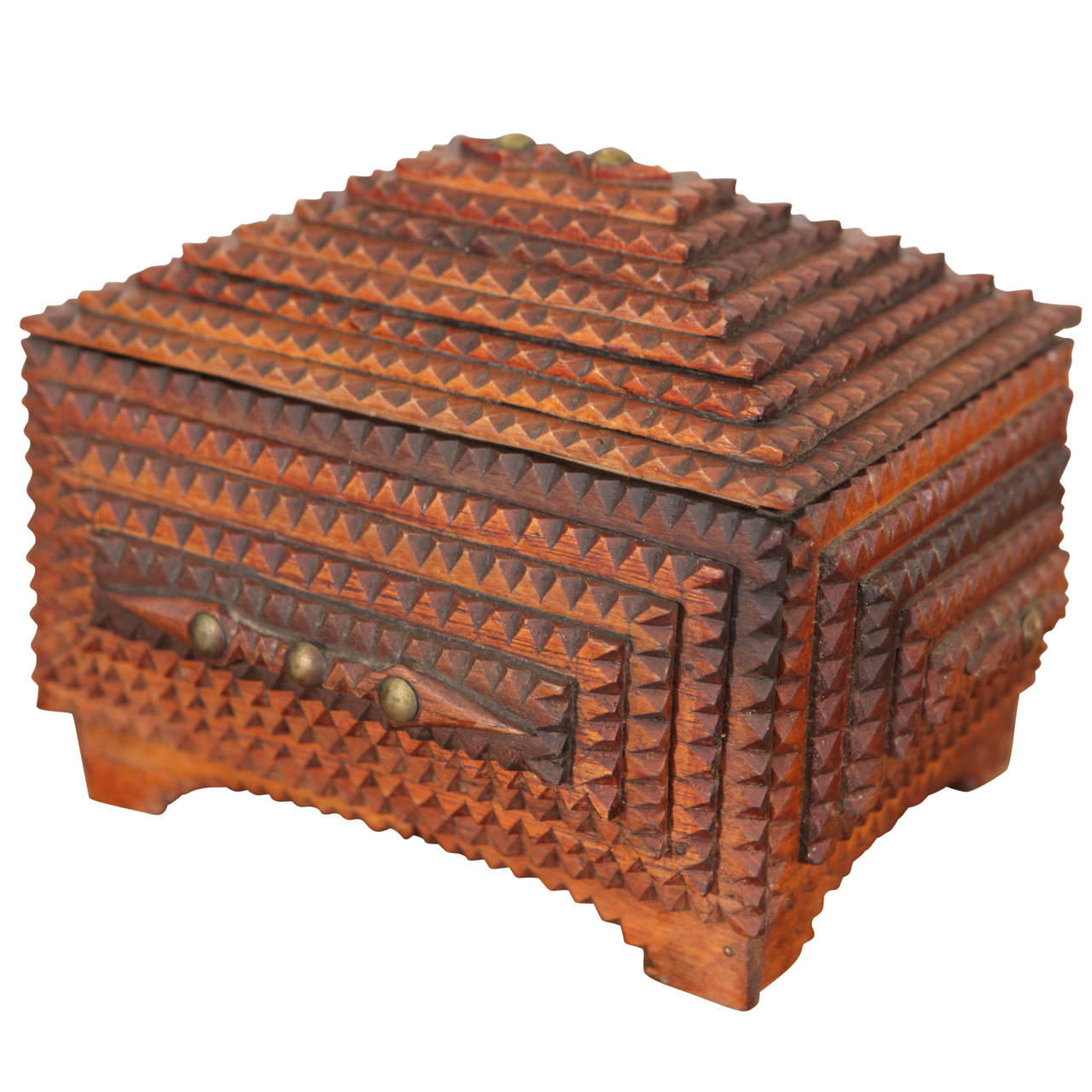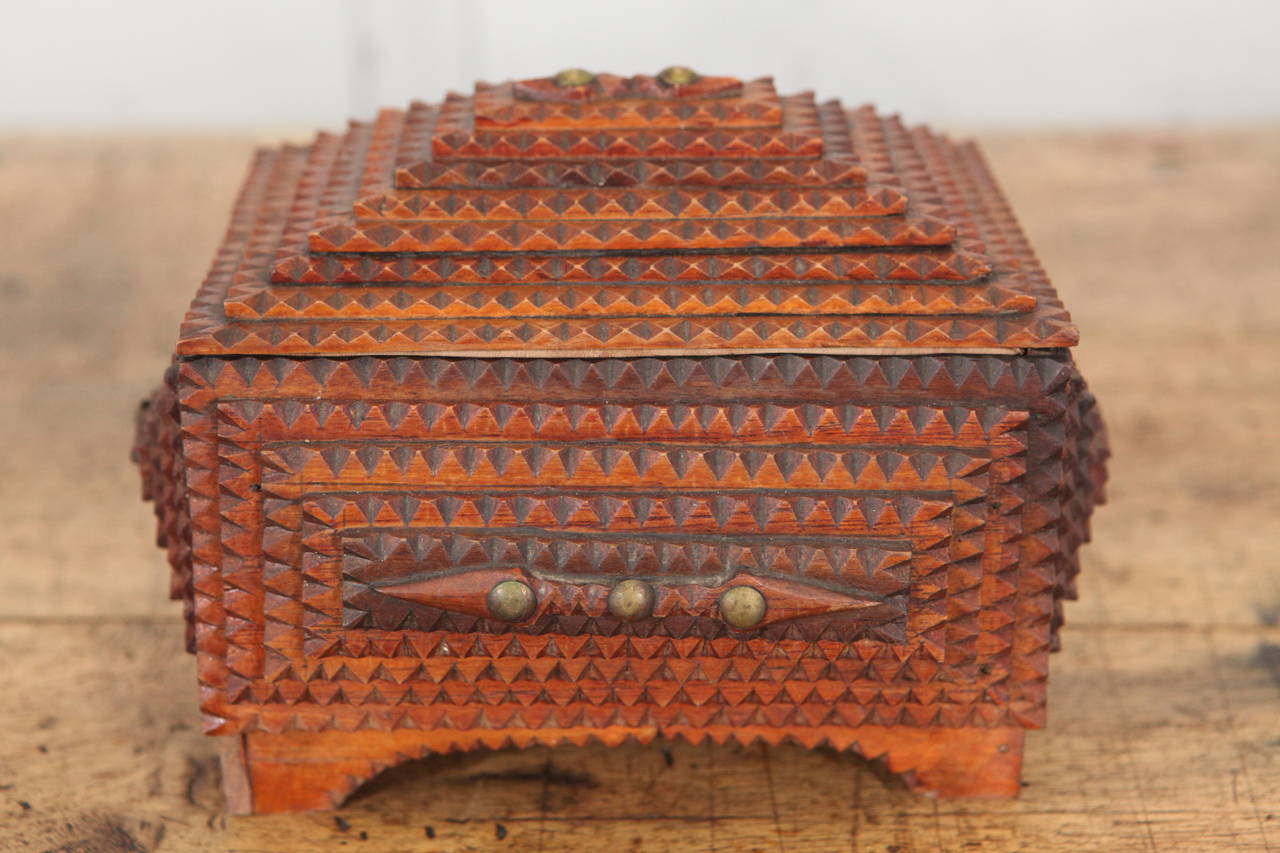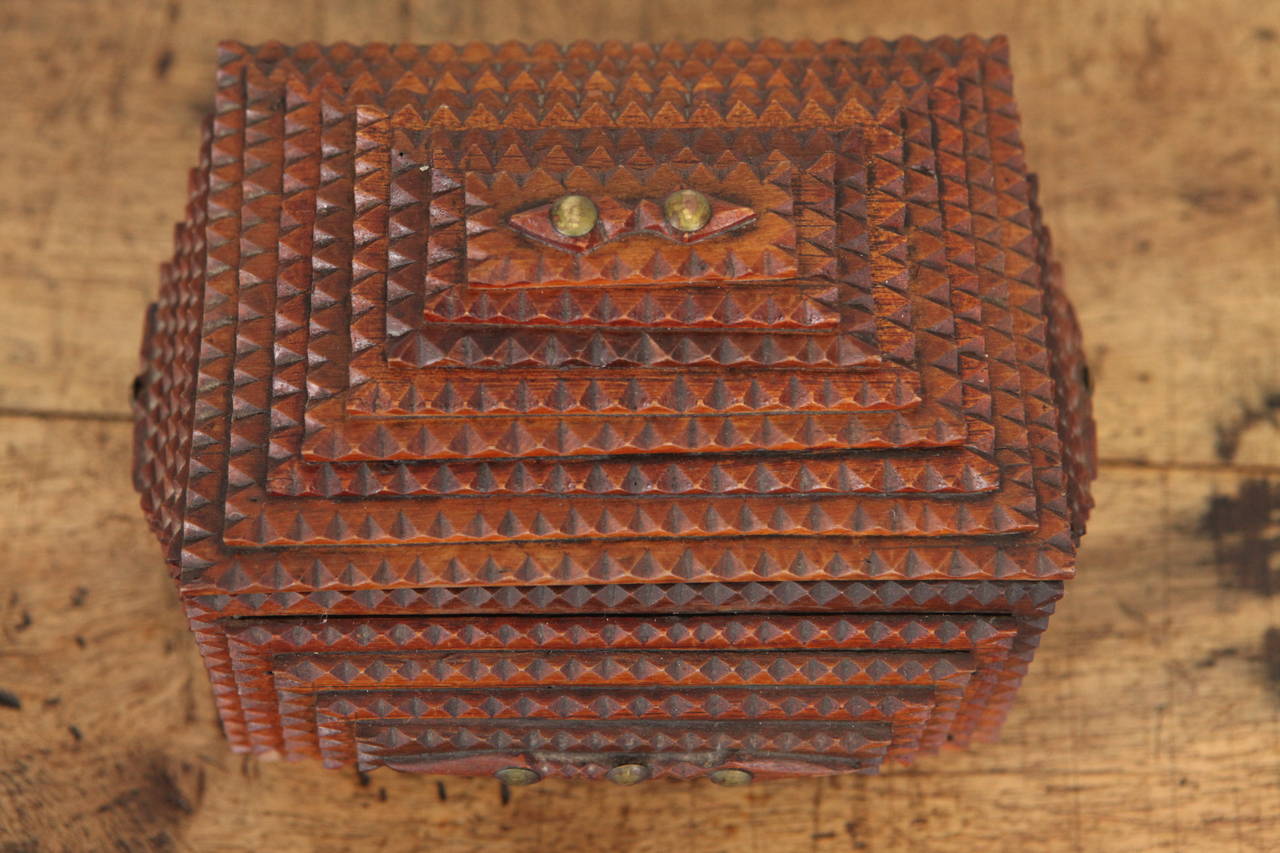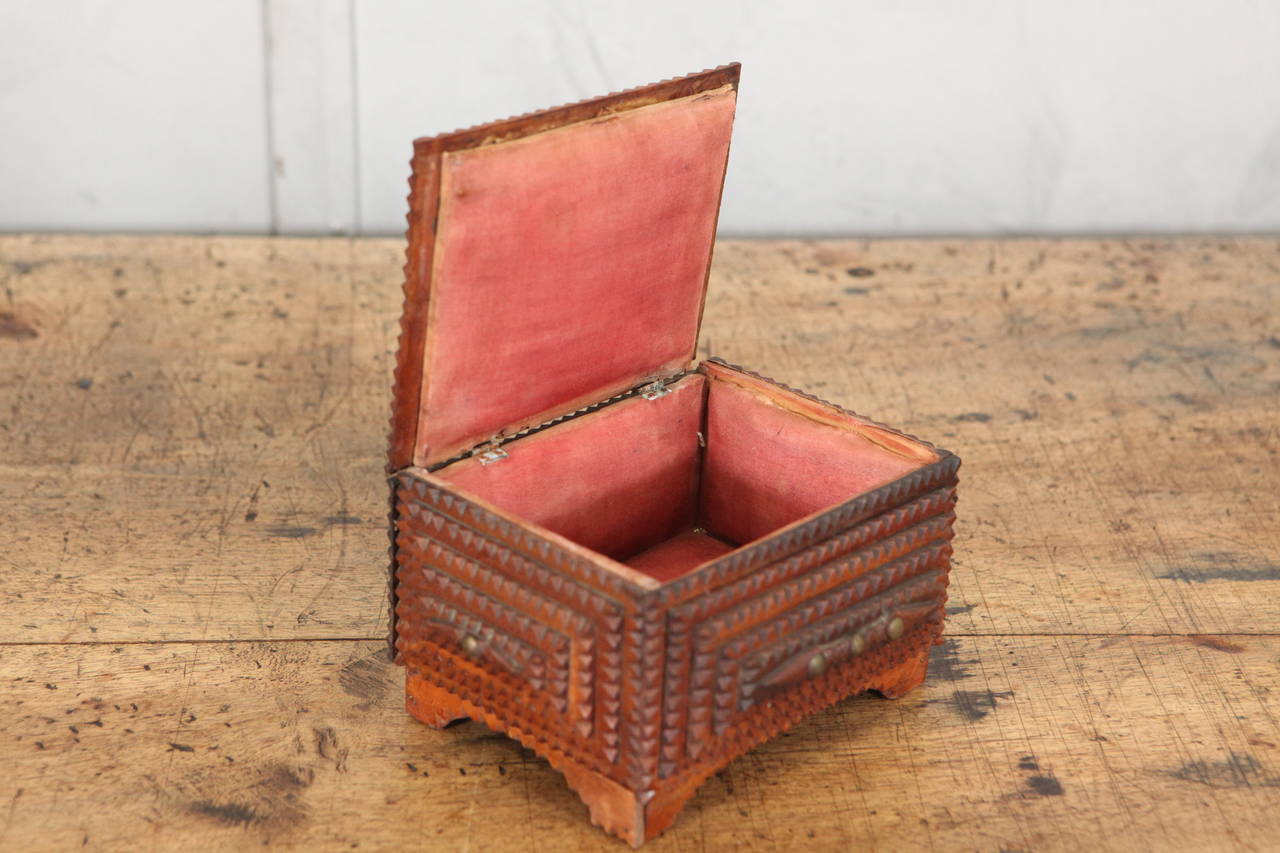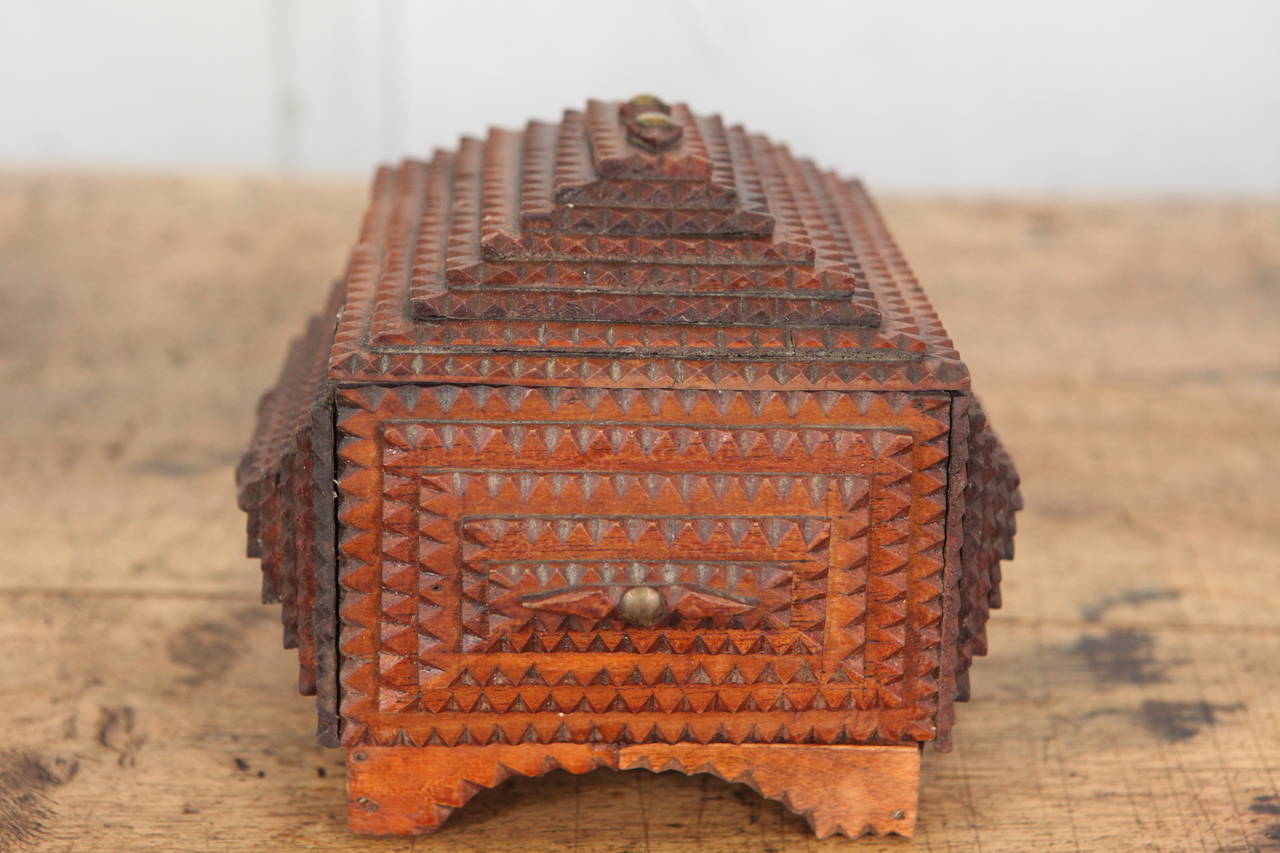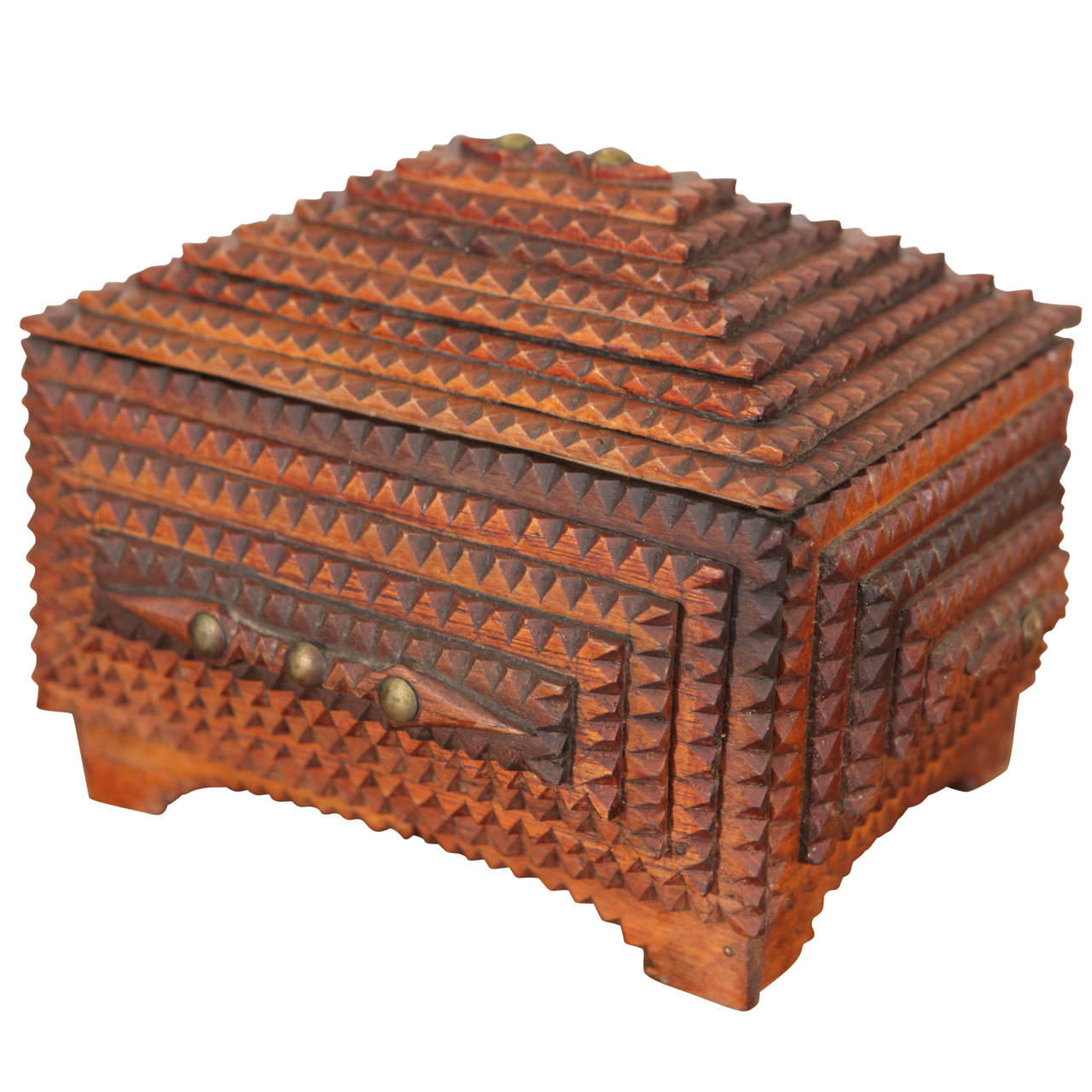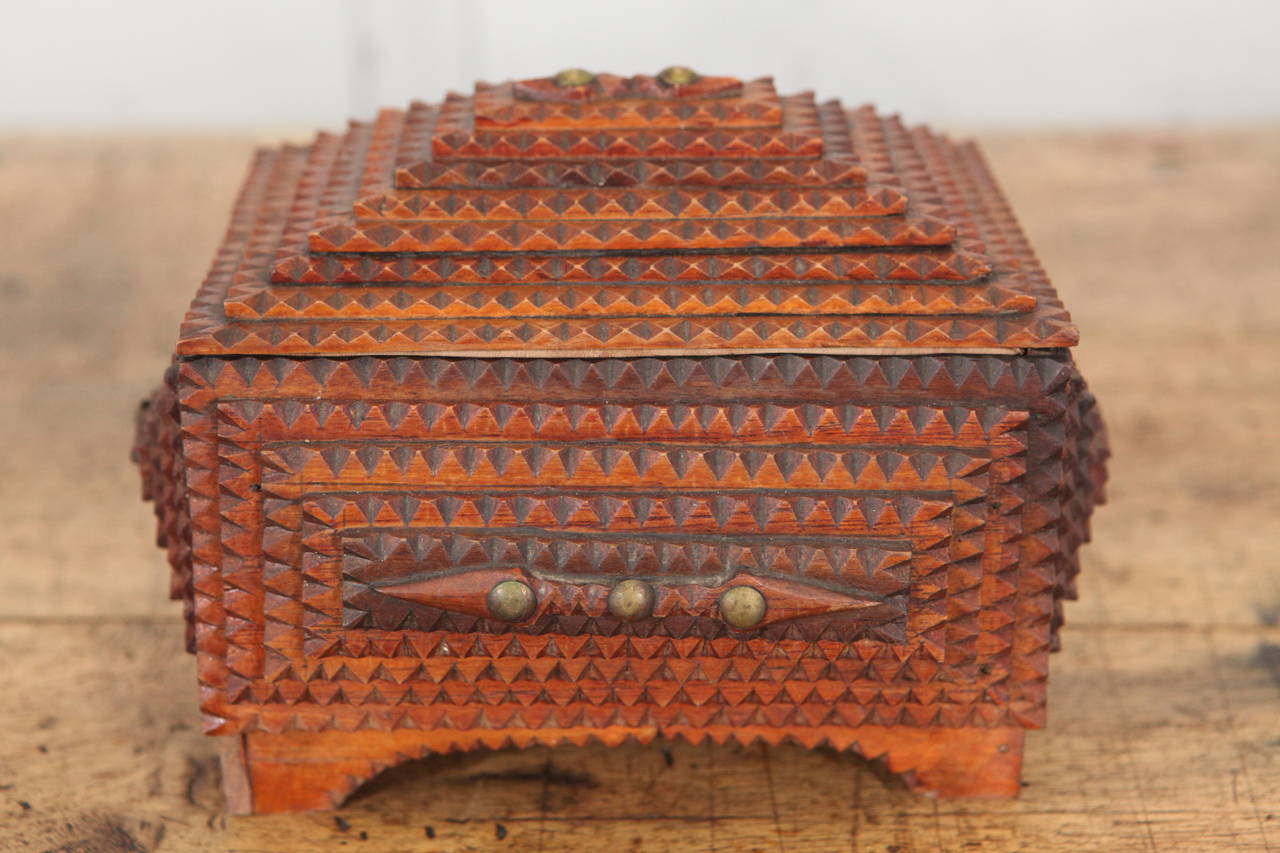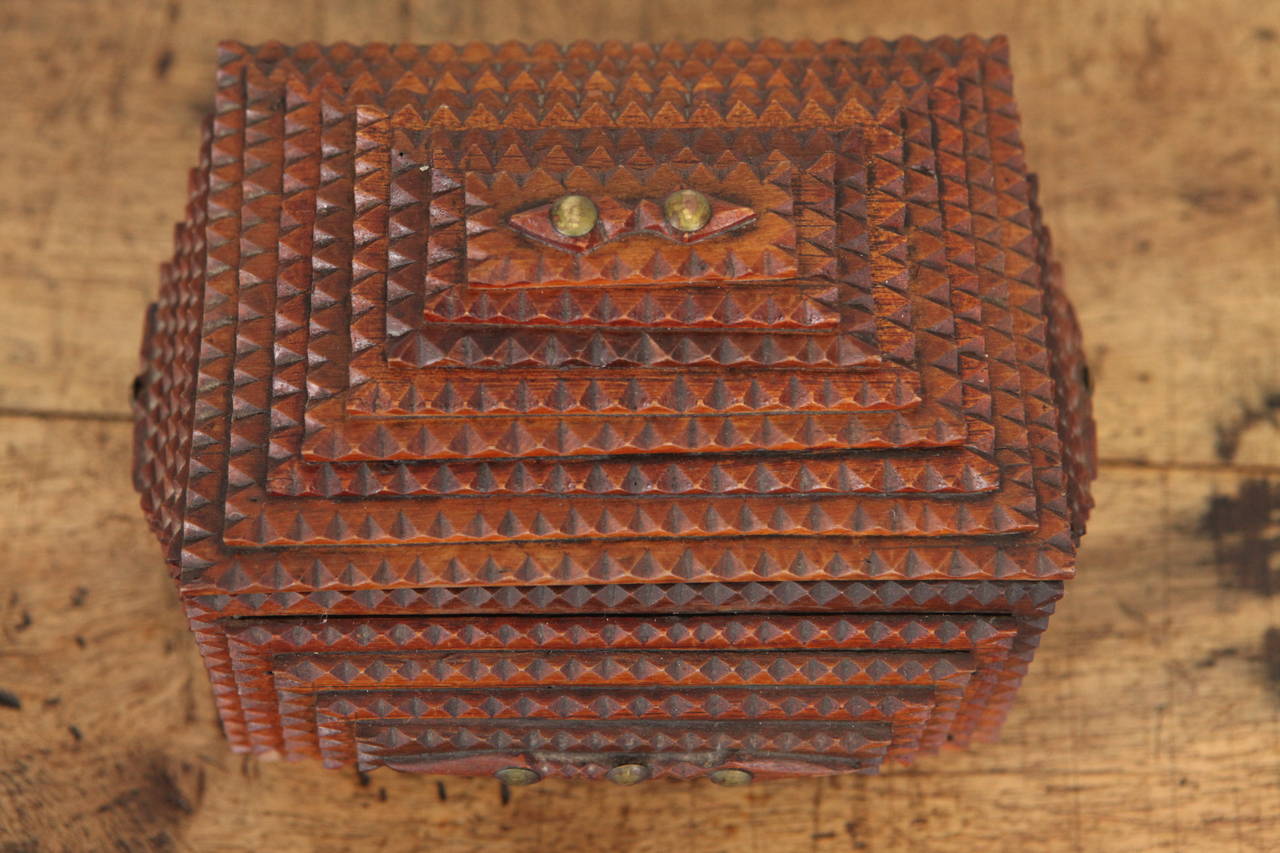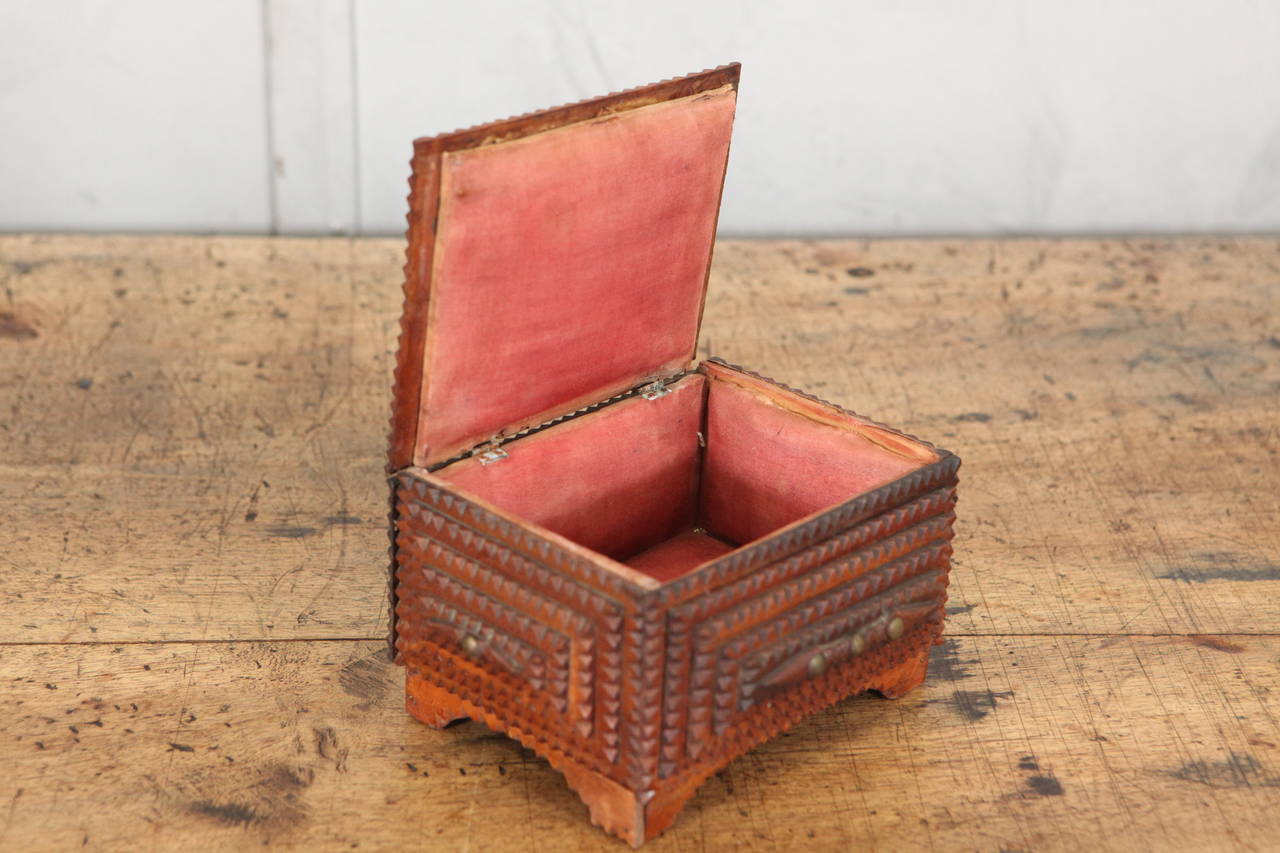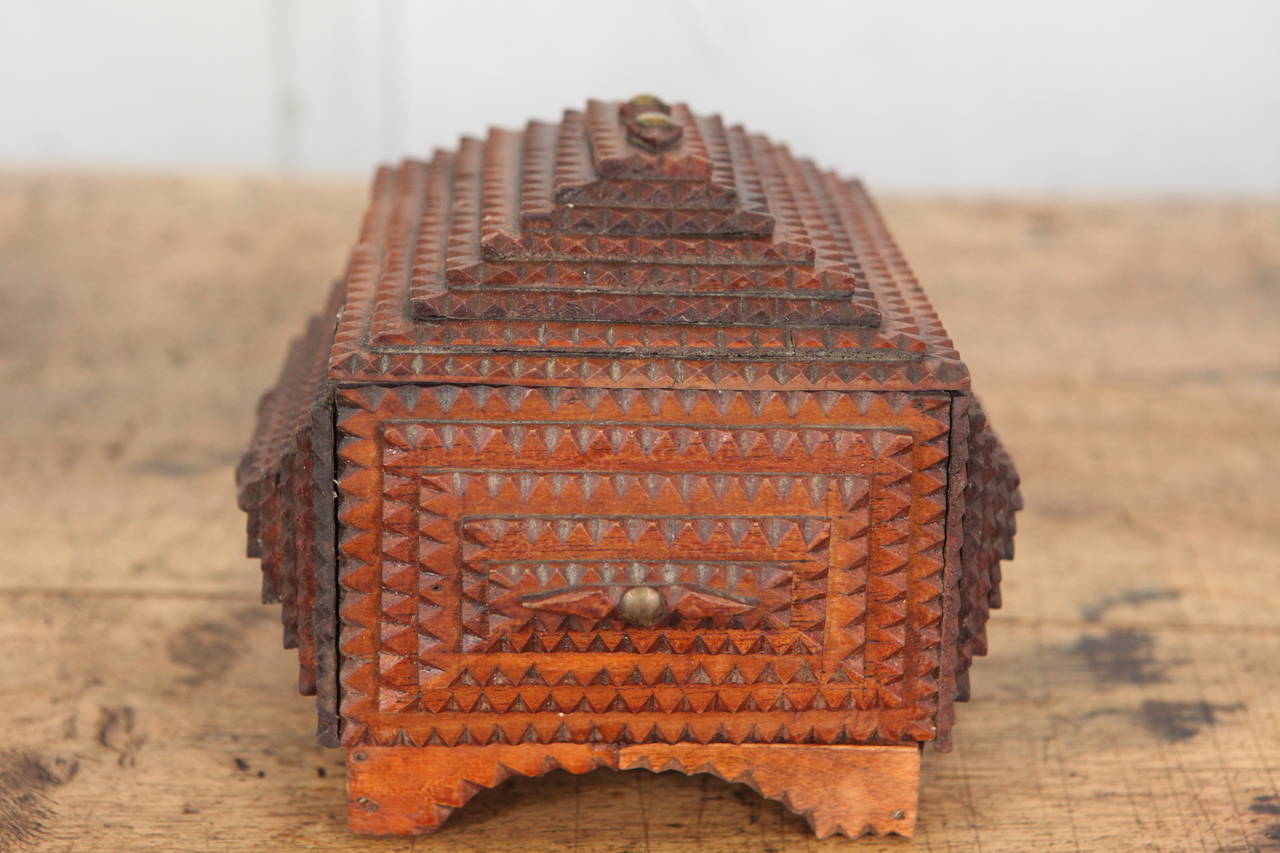 Tramp Art Keepsake Box
This spectacular example of an american tramp art box stands on raised legs with multiple geometric layers of hand cut cigar box wood. The box has the added interest of brass tacks as decorative details. The interior has the original fabric lining in beautiful gradated shades of rose pink.
United States, circa 1900
6.5" H X 8" W X 7.25" D
Materials and Techniques: Hand Carved Wood, Brass, Fabric.
Condition: This piece may have minor: shrinkage, surface oxidization, rubbing repairs and wear consistent with age and use. Interior fabric is in distressed antique condition with fading and wear.
Reference: J05125