Victorian Decorative Shell Display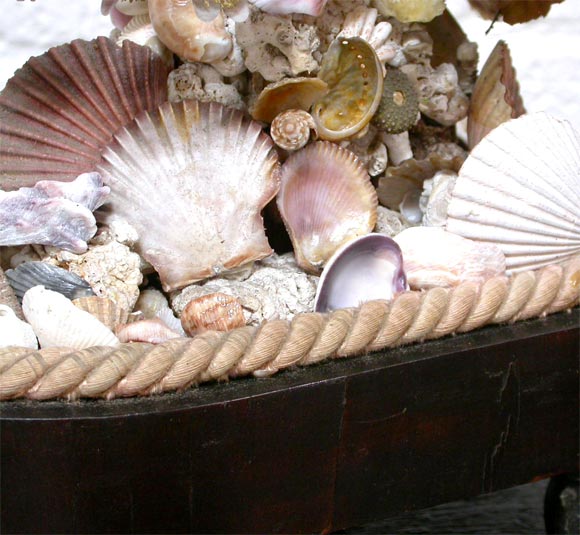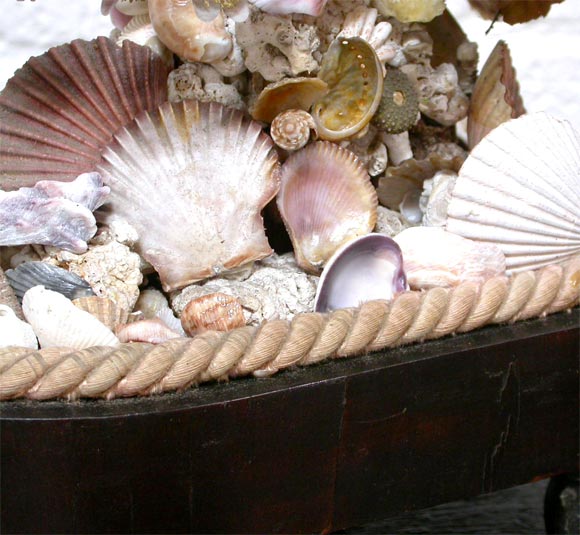 Victorian Decorative Shell Display
This display has simulated flowers, buds and leaves all surrounded by a multitude of shells at the base. A classic piece of Victorian busy work.
United States, circa 19th Century
15" H X 10" W X 6" D
Materials and Techniques: Variety of shells. Wire. Braid. Wood. Turned wooden feet. Paper.
Condition: Condition shows age. Some shells and/or paper missing on some flowers and leaves, but still very decorative and unusual. It started life under a glass dome at an earlier period.
Reference 4073006