Antique Two Wheel Flower Cart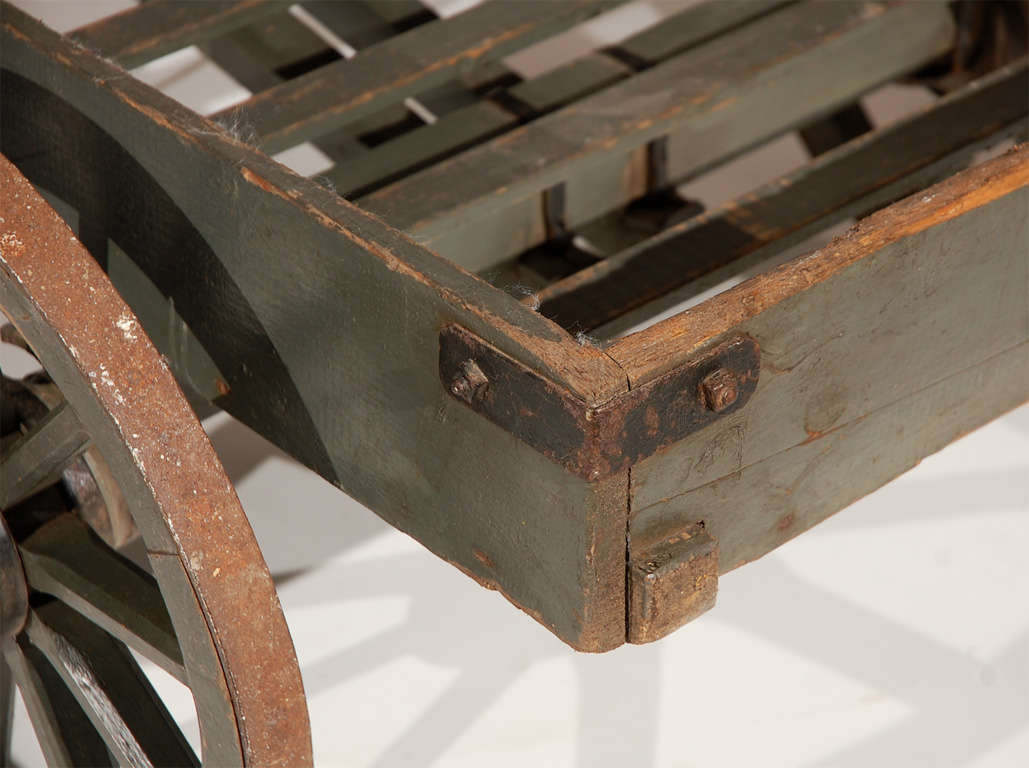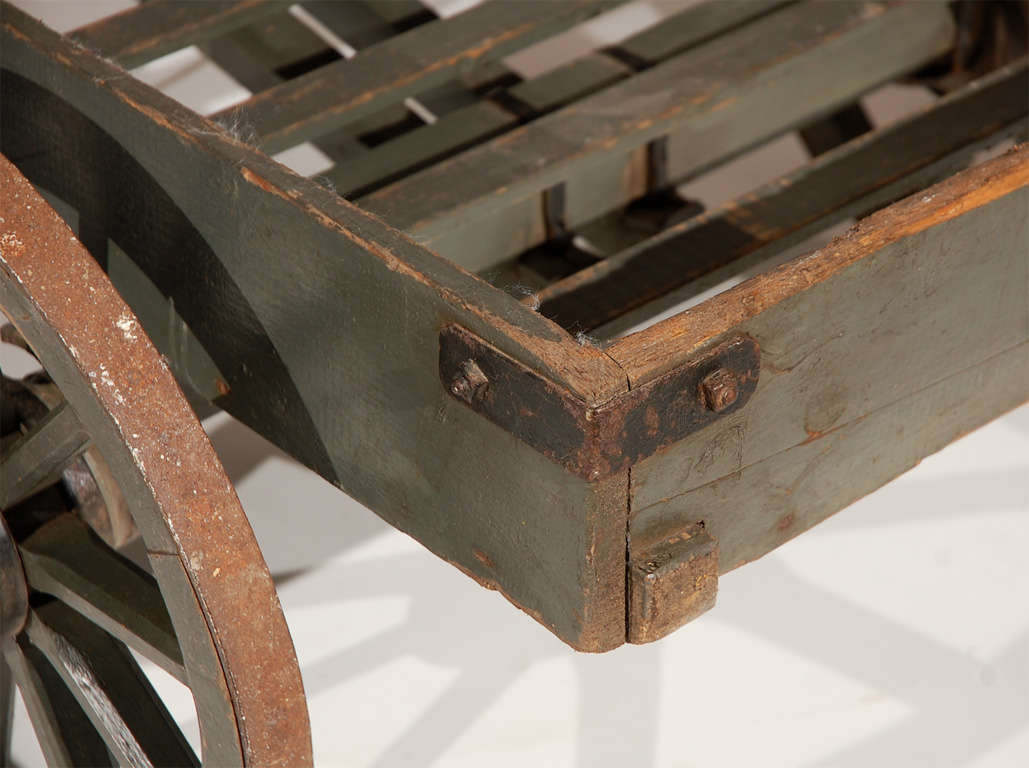 Antique Two Wheel Flower Cart
This is a nice size flower cart that will display well in a lot of spaces. It is just the sort of item that will add interest as well as being a good platform for other items.
EUROPEAN, Early 20th Century
16" H X 68" W X 32" D
Materials and Techniques: Mixed woods. Iron straps and rods. Screws and Nails. Solid metal wheel and axel. Old painted surfaces have been cleaned and waxed recently.
Condition: Usual signs of age and wear normal for an older outdoor item including: cracks, rubbing, marking, shrinkage and etc. Old repairs and restoration. Ready for installation and use.
Reference: 3CH071