Antique Wrought Iron Architectural Element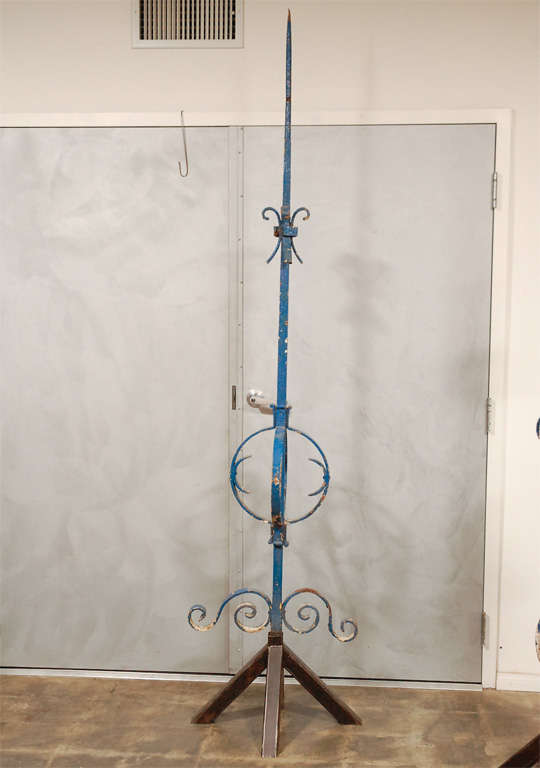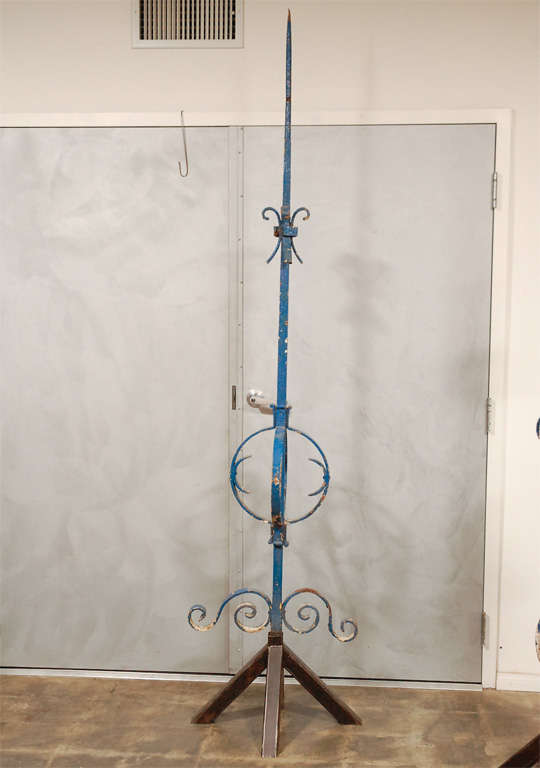 Antique Wrought Iron Architectural Element
A distinctive, rugged and appealing 19th century wrought iron element is part of a antique weather vane. This larger piece will make a good stand alone display in any number of locations. It could be used inside or outside, just let your imagination decide.
Belgium, 19th century
93" H X 23" Dia.
Materials and Techniques: Wrought Iron. Formed and painted. Sitting in a later Stand.
Condition: Good condition. Usual signs indicating age and wear normal for an older item including minor rubbing, marking, shrinkage, flaking, cracking, dings, surface oxidization, etc. Cleaned and ready for installation and use.
Reference: 3CH064