Industrial Syrup Bowls as Planters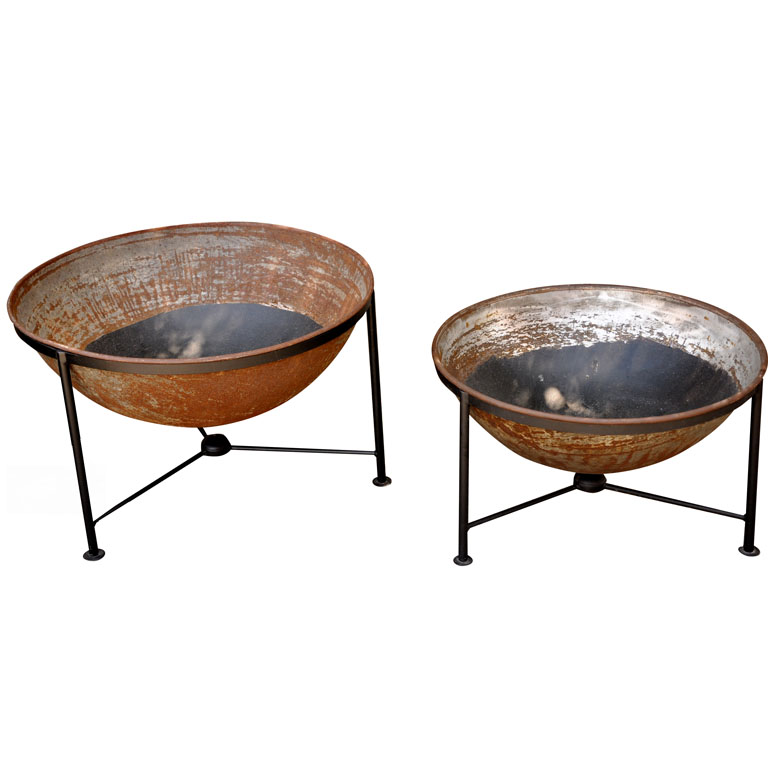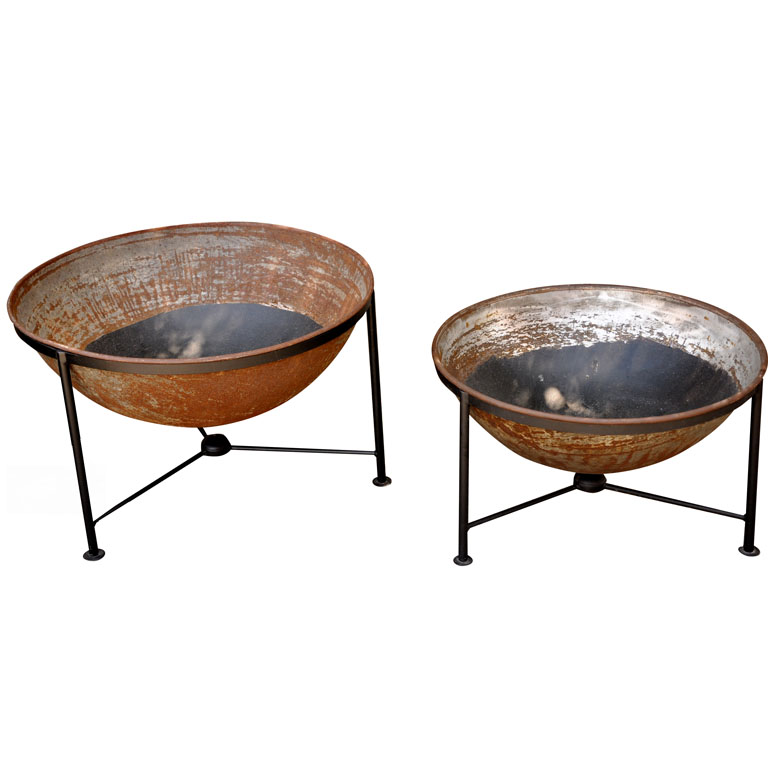 Industrial Syrup Bowls as Planters
These Industrial metal syrup bowls have been made into planters with the addition of welded Iron stands. The syrup bowls were made by forming metal into a bowl shapes with top rims. The bowls may be removed out of the iron stands. There are holes in the bottom of each bowl to allow drainage.
United States, Early 20th Century
Larger Bowl Planter: 22" H X 33" Dia.
Smaller Bowl Planter: 18" H X 29" Dia.
Materials and Techniques: Metal Bowls, Painted Surface. Welded Iron Stands.
Condition: Usual signs indicating age and wear normal for an older item which may include minor; rubbing, marking, distressing, rusting, surface oxidization. Cleaned and ready for installation and use.
Reference: TBGNA