Large Scale 18th C. Wrought Iron Weather Vane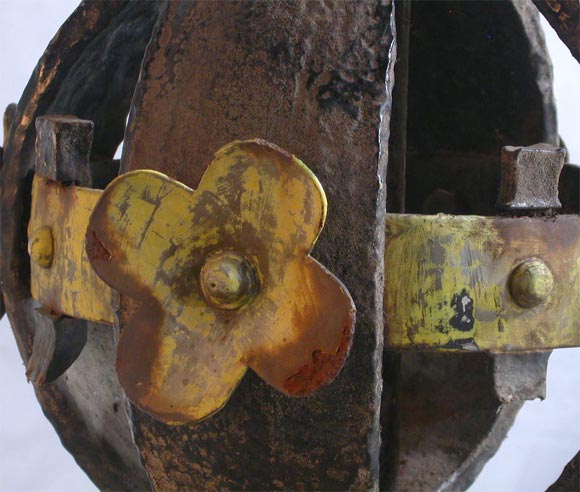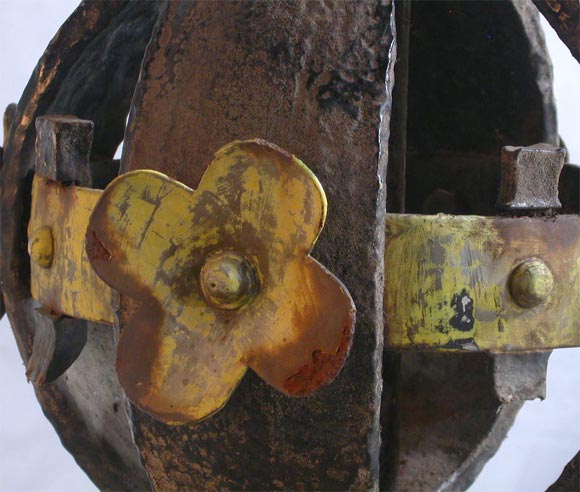 Large Scale 18th C. Wrought Iron Weather Vane
A most substantial, interesting and bold piece of art and purchased in Antwerp, Belgium, where similar examples can be seen on buildings today. This impressive piece is made of hand wrought iron with double sided enameled plaque/wind direction indicator and painted details.
Belgium, circa 18th century
Materials and Techniques: Hand wrought iron. Enamel.
Condition: Painted black with touches of other colors. Item may have minor: surface oxidization, losses, rubbing and wear consistent with age and use.
Reference: 3CH061V0