New England Painted Wheelbarrow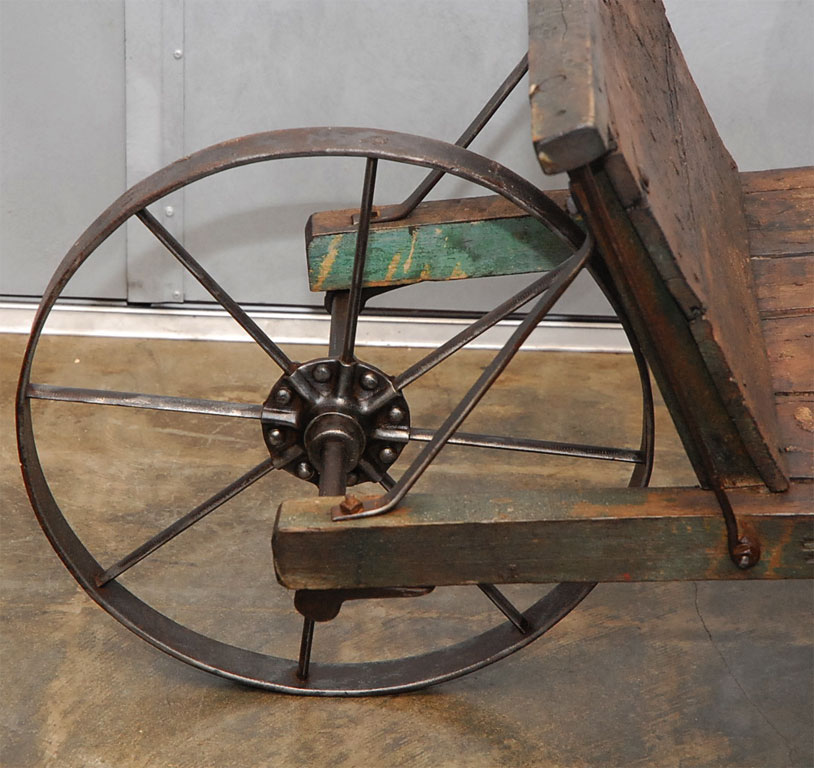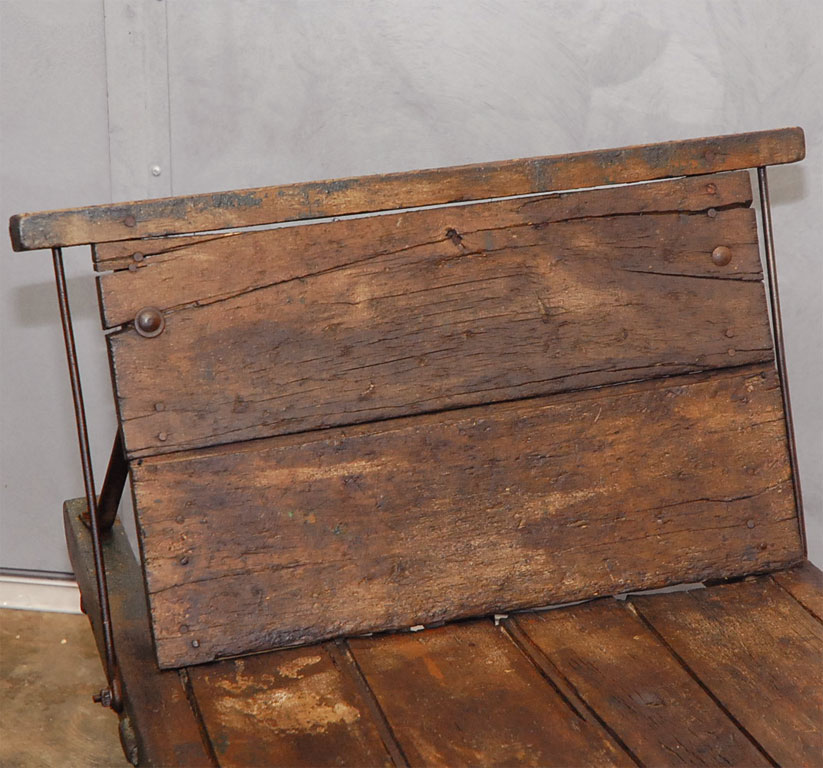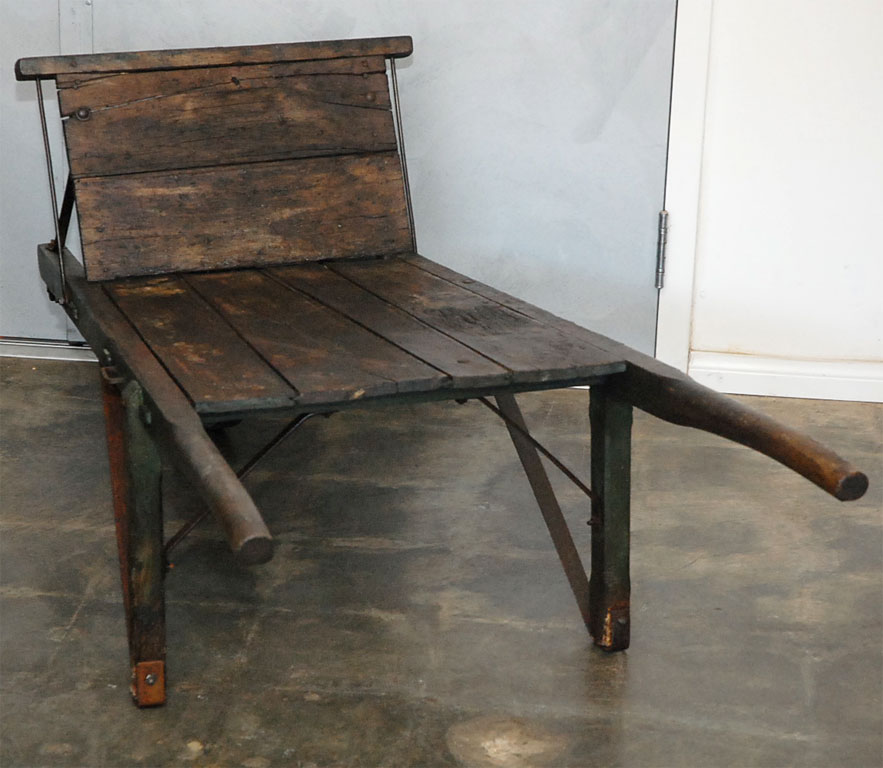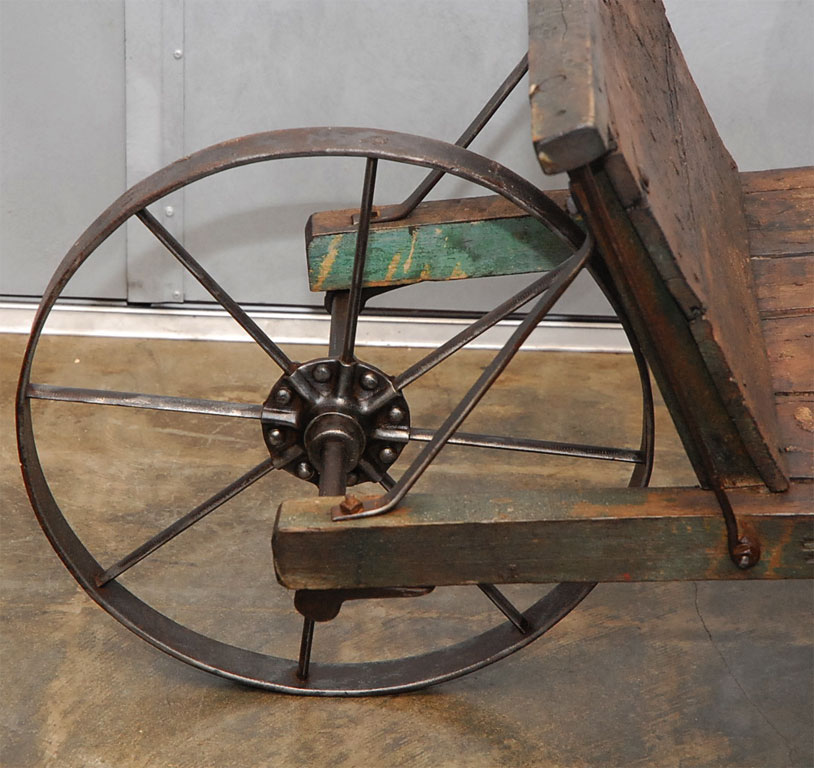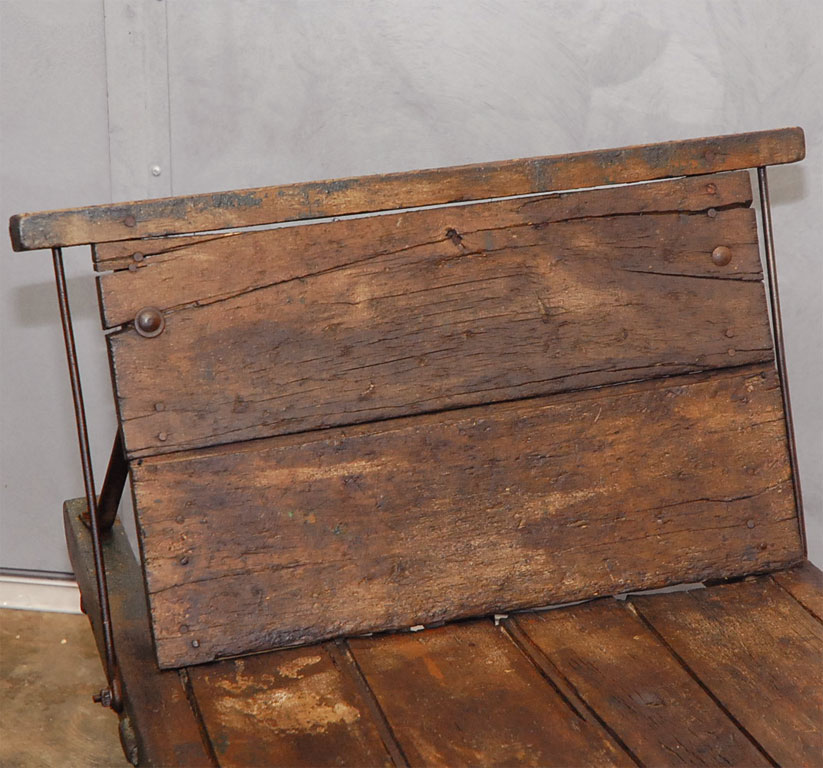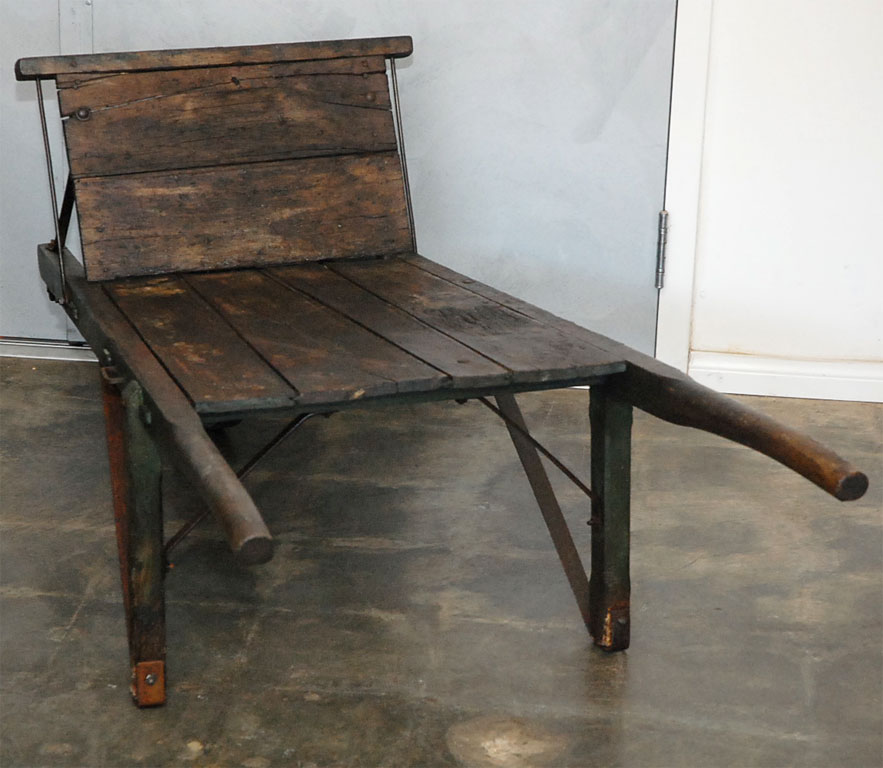 New England Painted Wheelbarrow
This dark green painted wheelbarrow came to us from Manchester, New Hampshire. At one time it was owned by John B. Varick Co., as stated on the piece. It has a beautiful iron wheel and iron straps. There are two sides that may be detached and replaced with ease.
United States, Early 20th Century
23.5" H X 68.5" W X 25.75" D
Materials and Techniques: Mixed woods. Iron straps and rods. Screws and Nails. Solid metal wheel and axel. Old painted surfaces have been cleaned and waxed recently
Condition: Usual signs of age and wear normal for an older outdoor item including: cracks, rubbing, marking, shrinkage and etc. Old repairs and restoration. Ready for installation and use.
Reference: BO904016