Painted Leaded Glass Architectural Element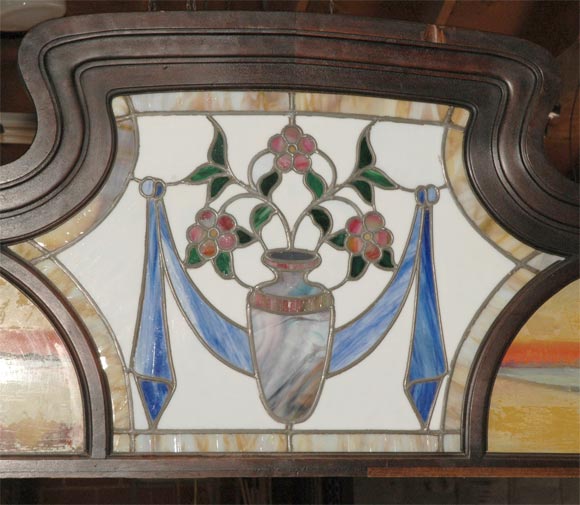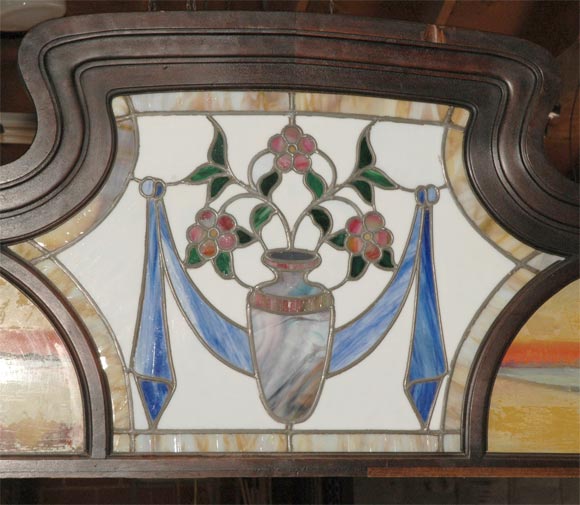 Painted Leaded Glass Architectural Element
Bold and substantial architectural detail from the late 19th century. A vase of flowers in leaded glass is the central feature between winter scenes, both of which are reverse hand paintings on glass. Carved wood bowls of flowers fill each end panel.
Three similar pieces are also available.
United States, Circa 1880's
24.5" H X 93" W X 1.5" D
Materials and Techniques: Leaded glass panel. Clear glass reverse hand painted panels. Shaped and stained wooden frames. Carved wood flowers in panels.
Condition: Usual signs of age and wear normal for an older item including minor; shrinkage, marking, rubbing, surface oxidization, etc. Cleaned and waxed. Ready for installation and use.
Reference: 8092511