Two Sided "Maloof's" Ice Cream Shop Sign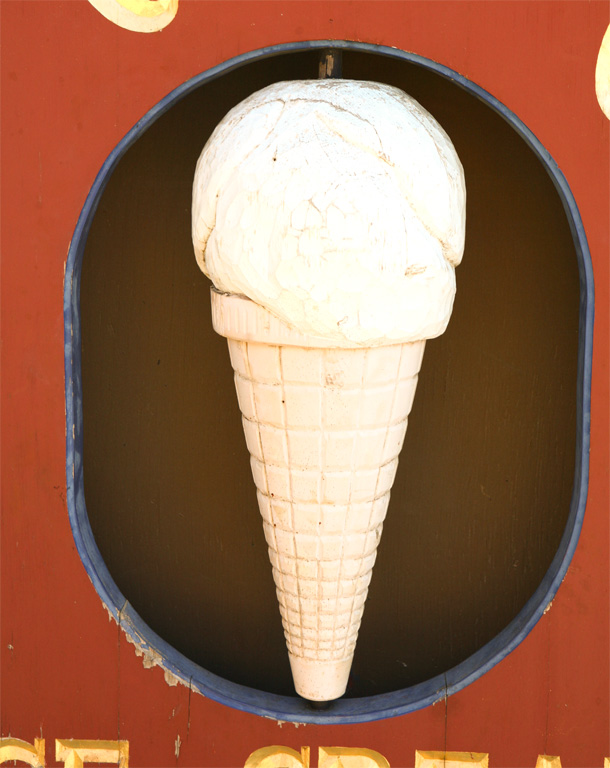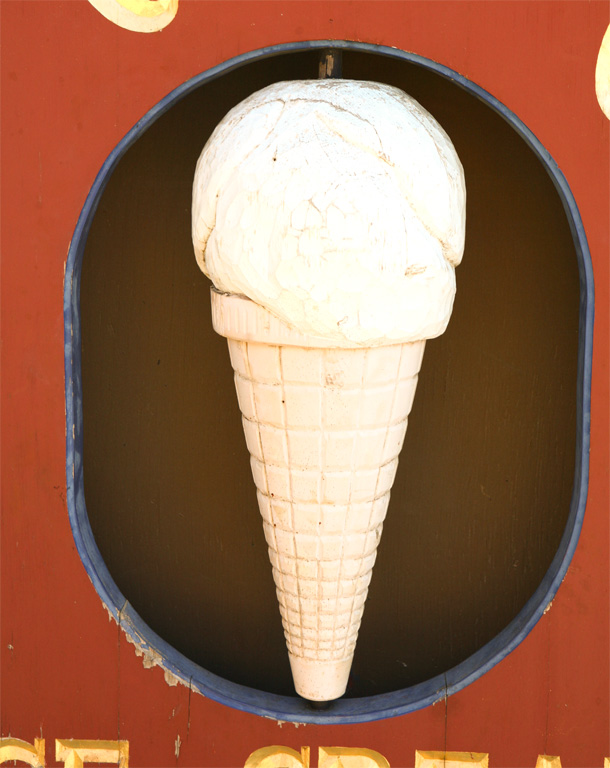 Two Sided "Maloof's" Ice Cream Shop Sign
This is the largest scoop of vanilla ice cream we have had the pleasure of seeing! This double sided wooden "Maloof's" sign has carved, painted and gilded/gold leaf elements. The ice cream cone is 24" in height and 10" diameter. The sign is said to have been worked by a sign maker in New London, CT. Just the type of stand out element that would work well in a number of places.
United States, mid 20th century
58" H X 40.5" W X 10" D
Materials and Techniques: Wood-worked and carved. Metal brackets. Painted and gilded surfaces. Inset carved elements. Screws. Chain. Carved wood ice cream cone with a scoop of vanilla ice cream. Hanging elements.
Condition: Good condition. Usual signs indicating age and wear normal for an older item including minor rubbing, marking, shrinkage, flaking, cracking, dings, surface oxidization, etc. Cleaned and ready for installation and use.
Reference: 60101373