Antique Fruitwood Armoire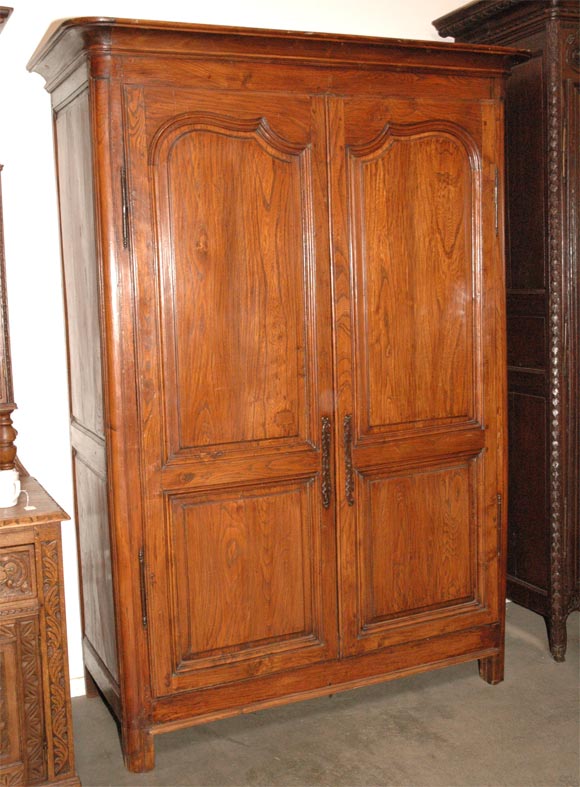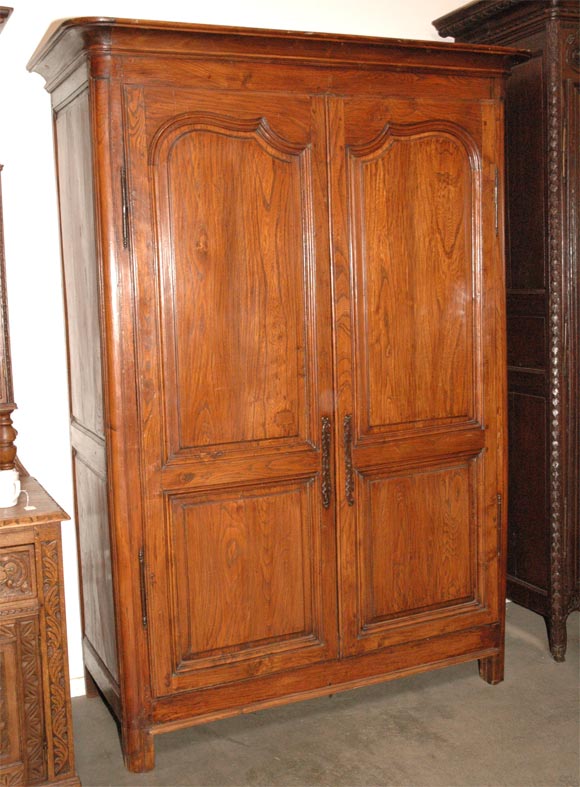 Antique Fruitwood Armoire
This antique armoire has raised and fielded panels in the doors and sides. While in good condition one door does have a patched area, where it is said a bullet struck.
France, circa 1800"s, 19th Century
84" H X 60" W X 27" D
Materials and Techniques: Fruitwood. Brass Escutcheons
Condition: Good condition. Waxed. Repairs & Restorations. Ready for installation and use. With a key. Two new shelves.
Reference: HO90