Dresser / Chest with Six Drawers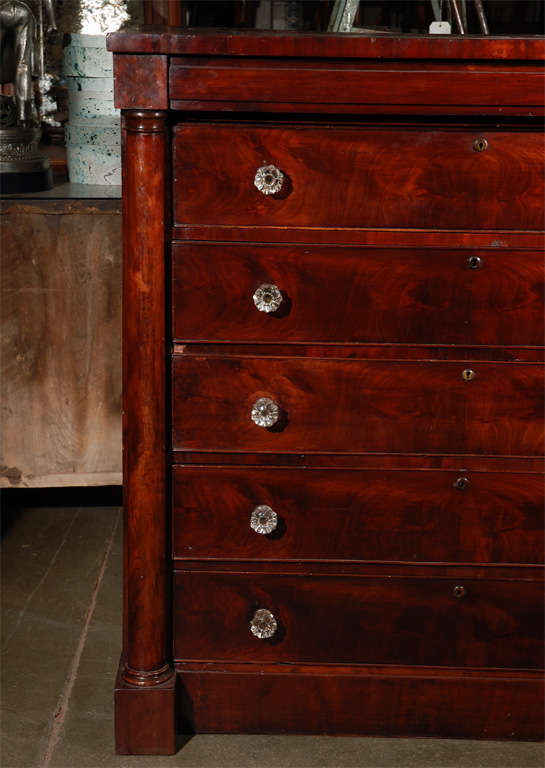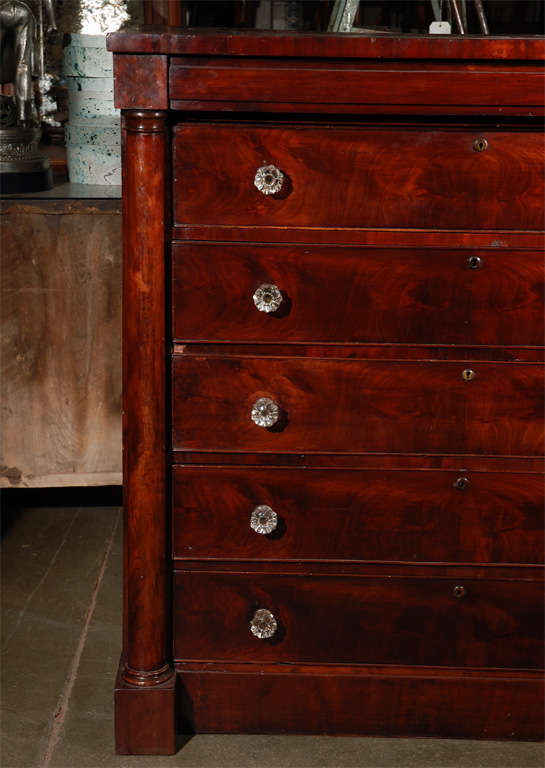 sale
Dresser / Chest with Six Drawers
The dresser is either English or Scottish, 19th century, larger than most chest, has five drawers having glass knobs along with another less obvious drawer at the top.
England, circa l800's
49.75" H X 48.5" W X 22" D
Materials and Techniques: Veneer, Mahogany, Glass pulls.
Condition: Good. Veneer needs a little love. Usual signs indicating age and wear normal for an older item which may include minor; marking, rubbing, distressing, cracking, shrinkage, losses and surface oxidization, etc.. Cleaned, polished, ready for installation and use.
Reference: LG0015