Dutch Marquetry Server/Butler's Secretary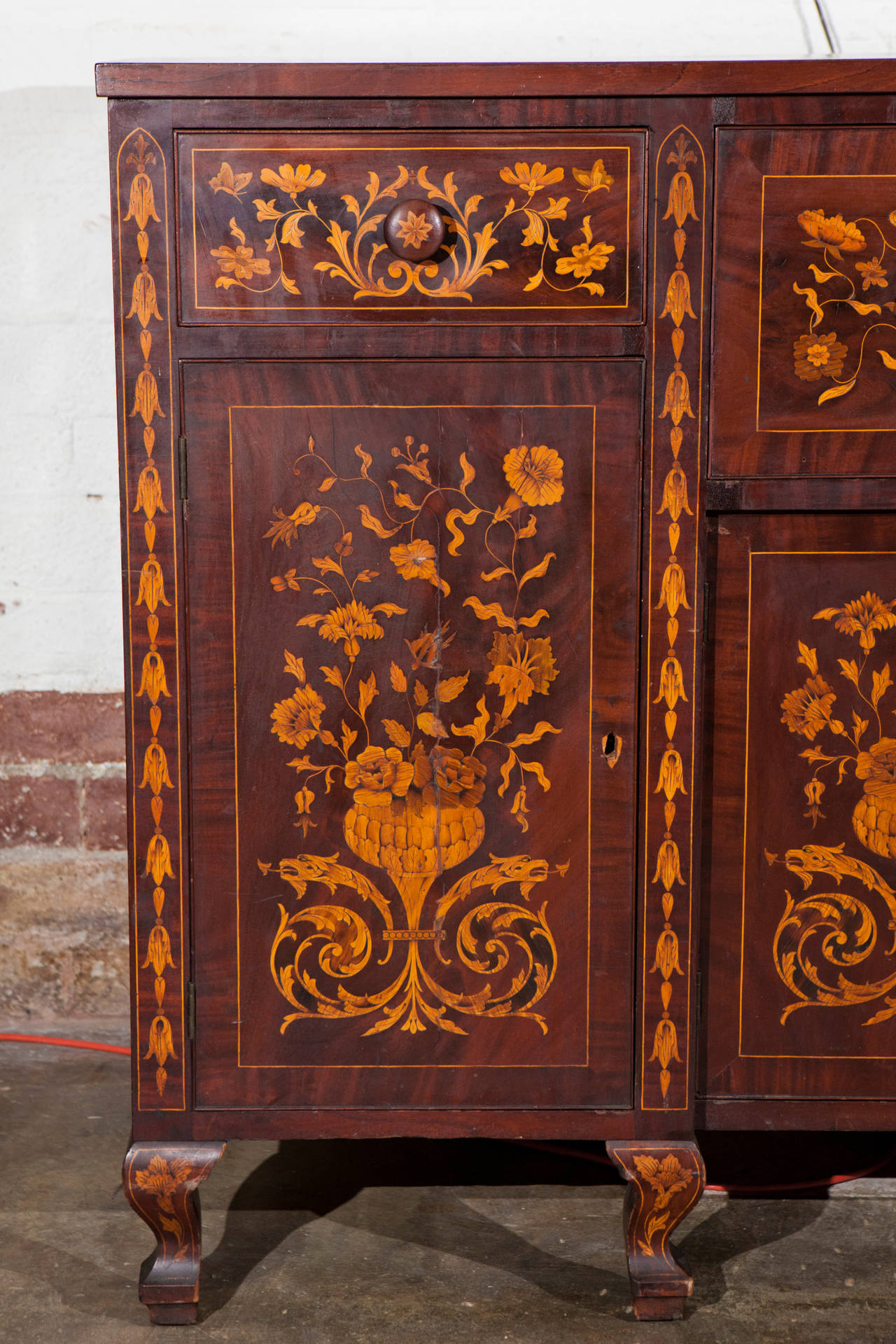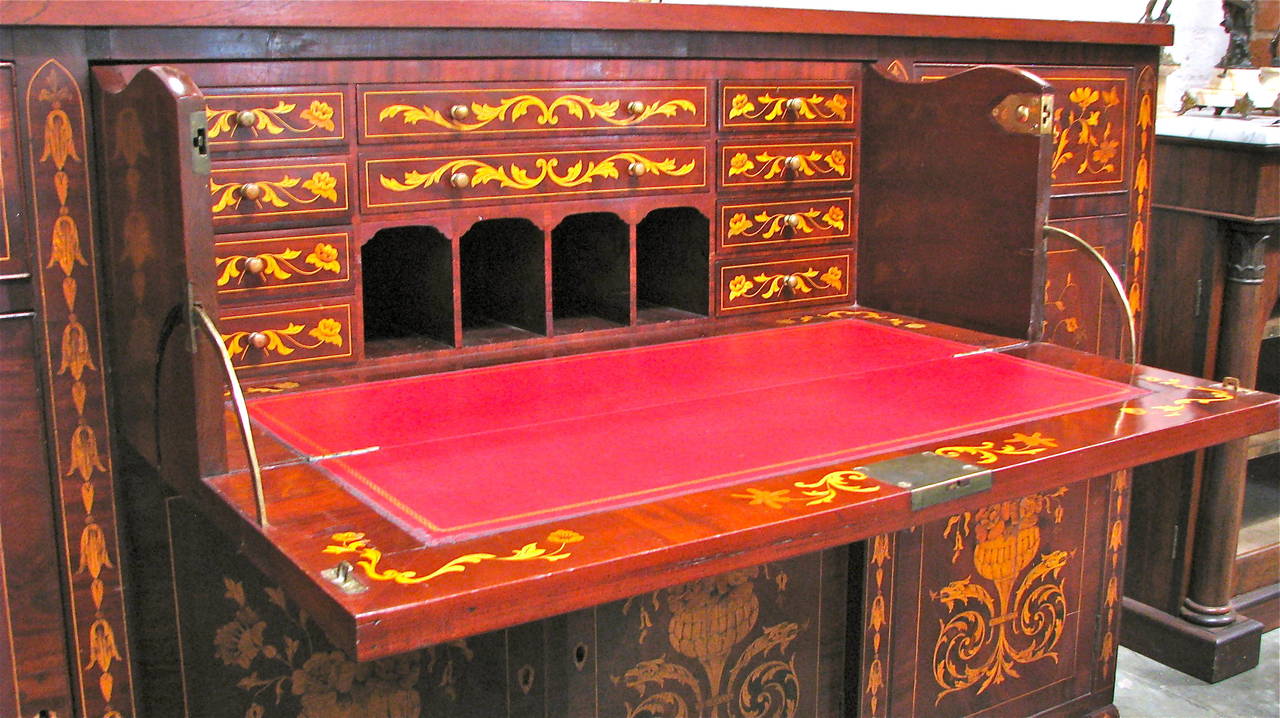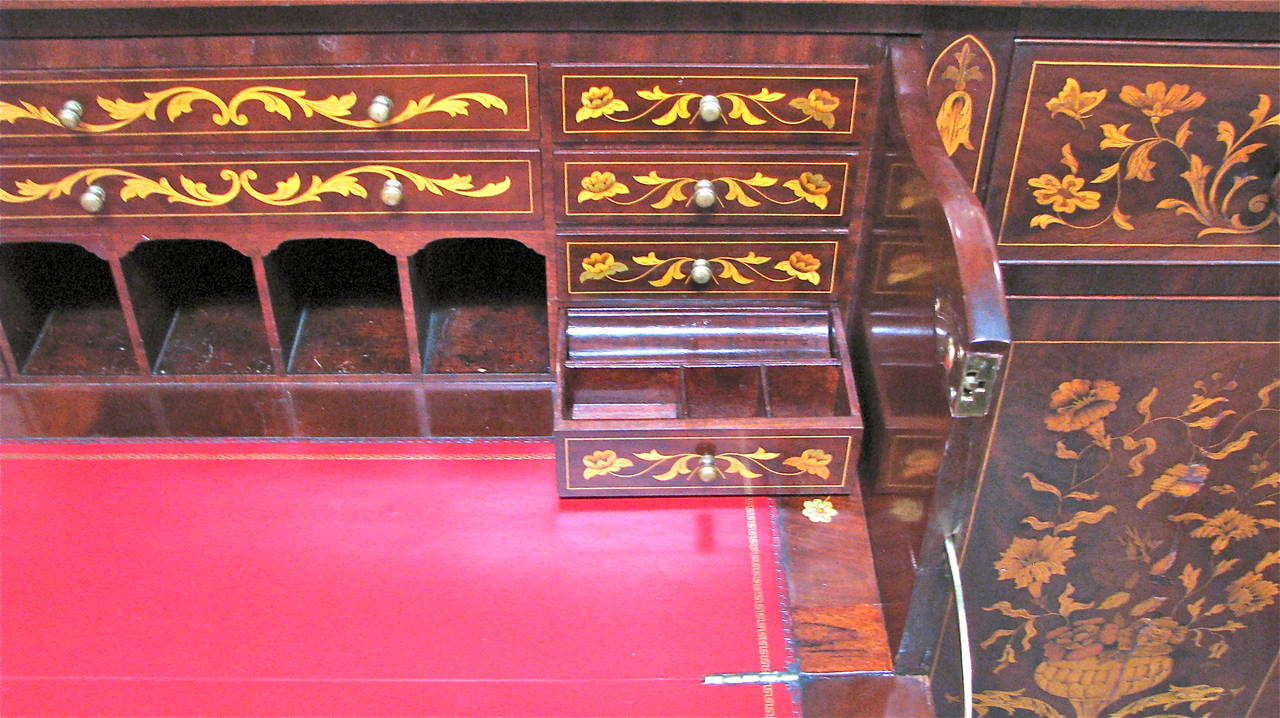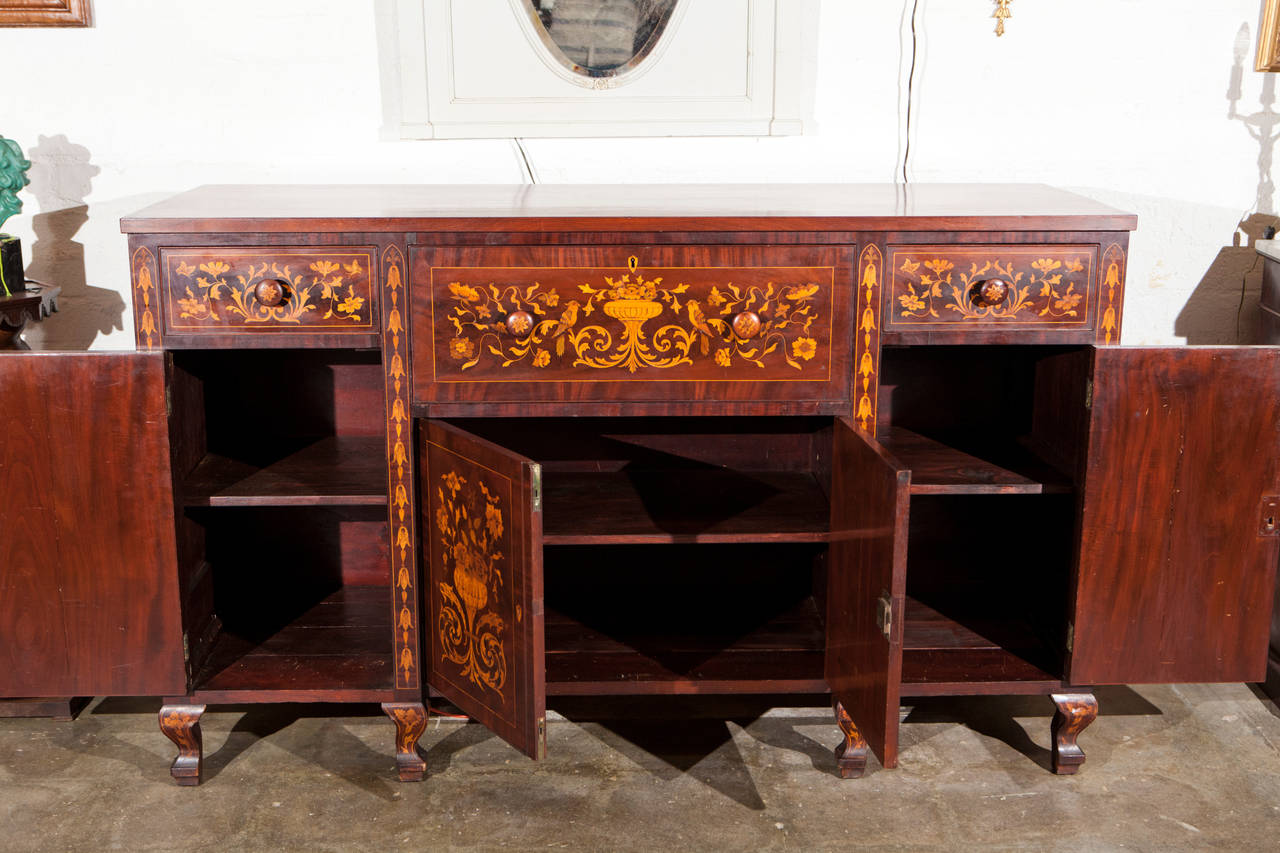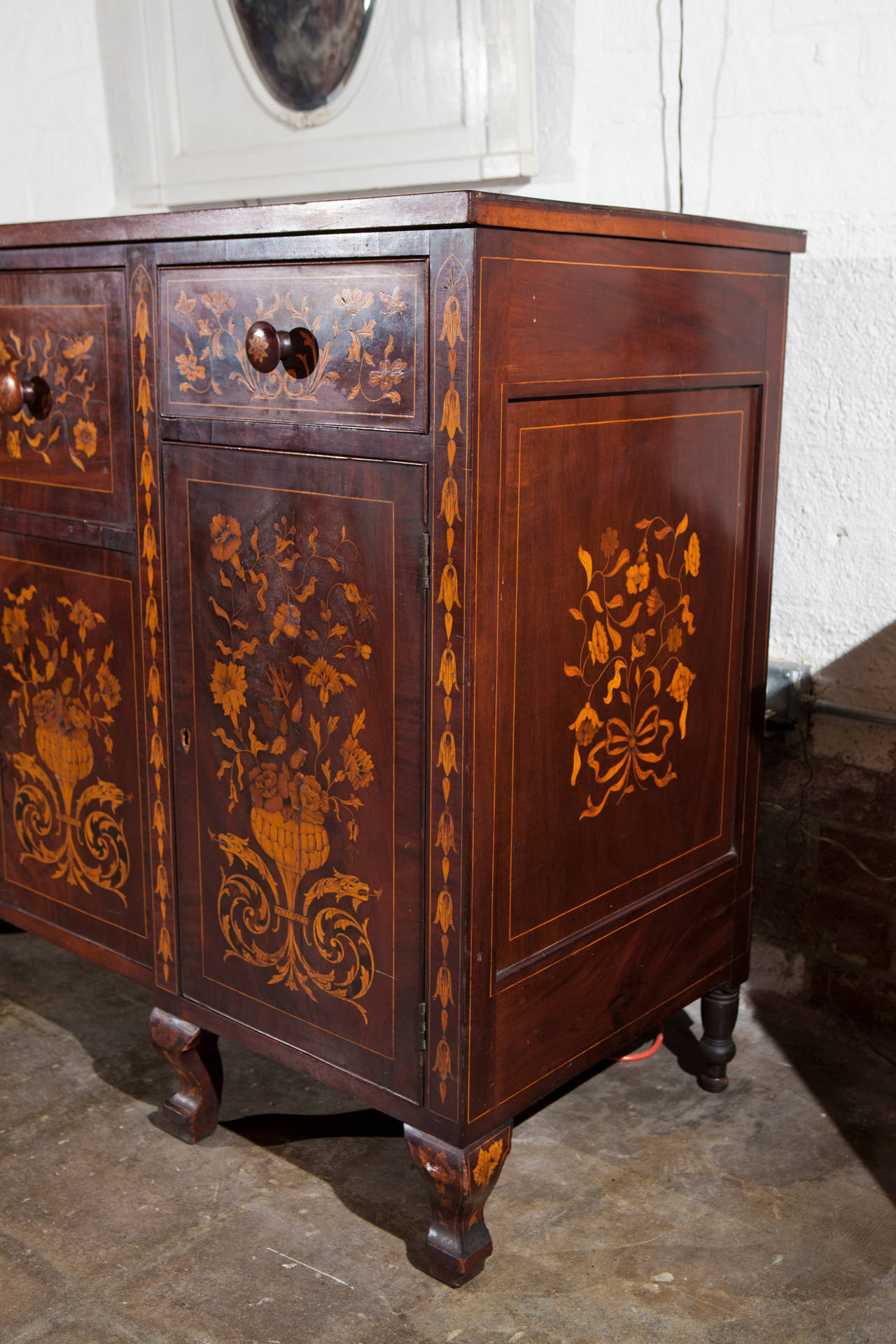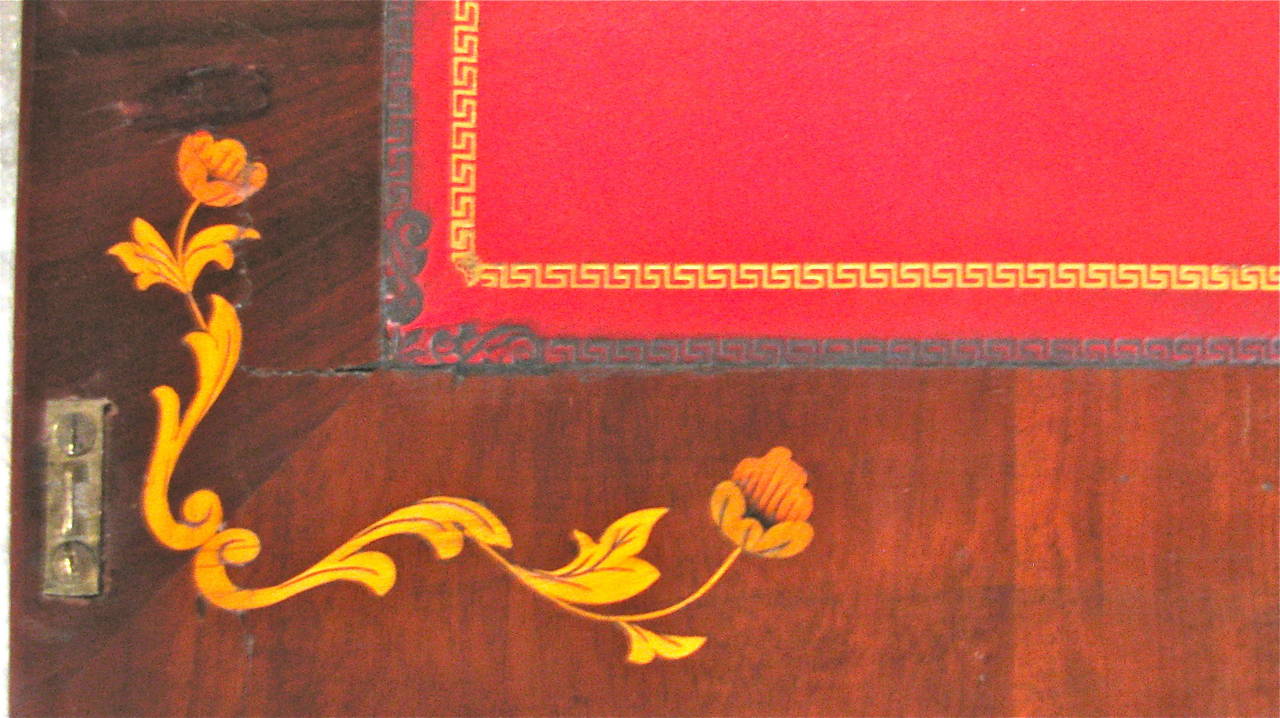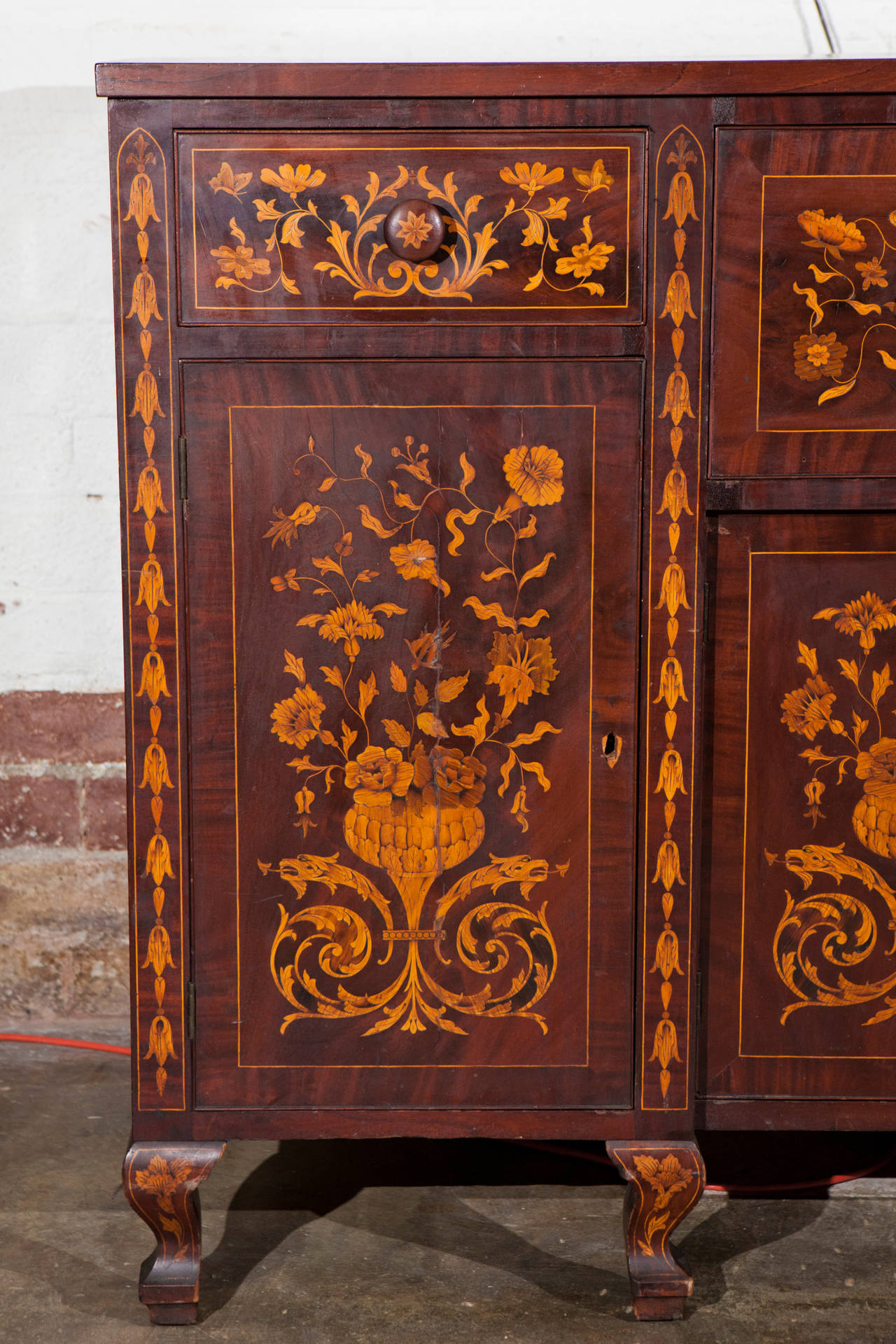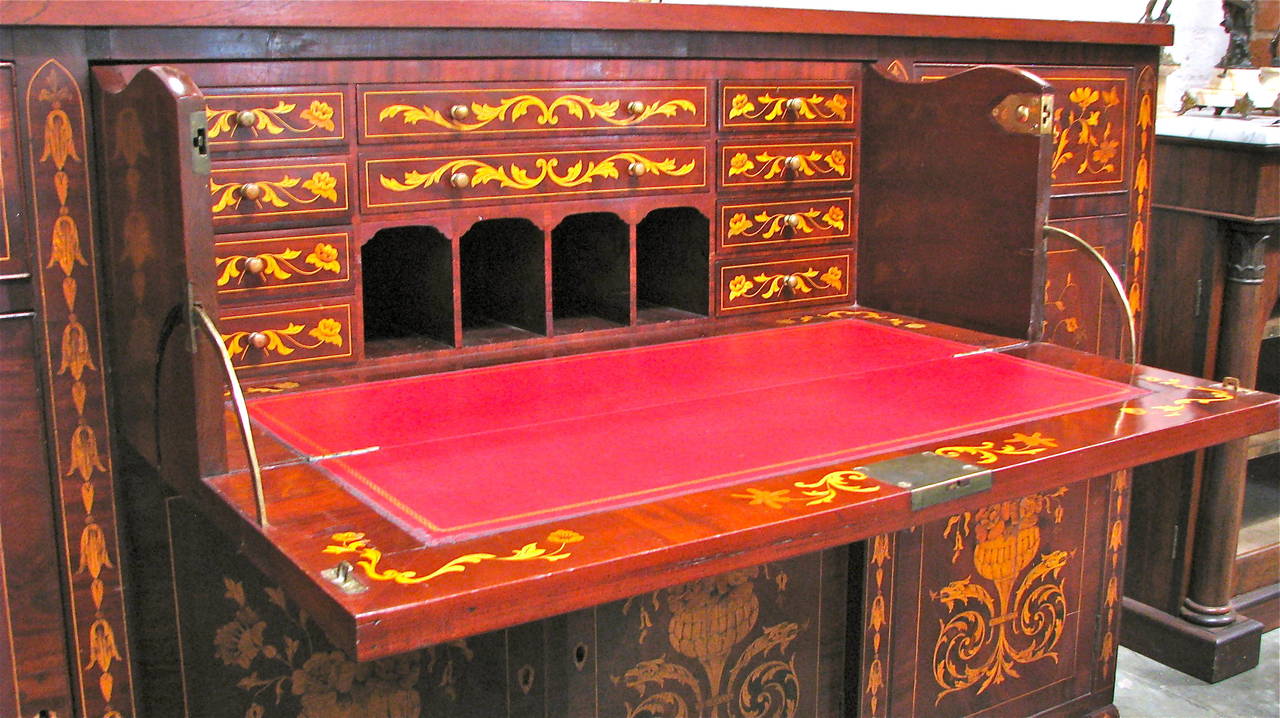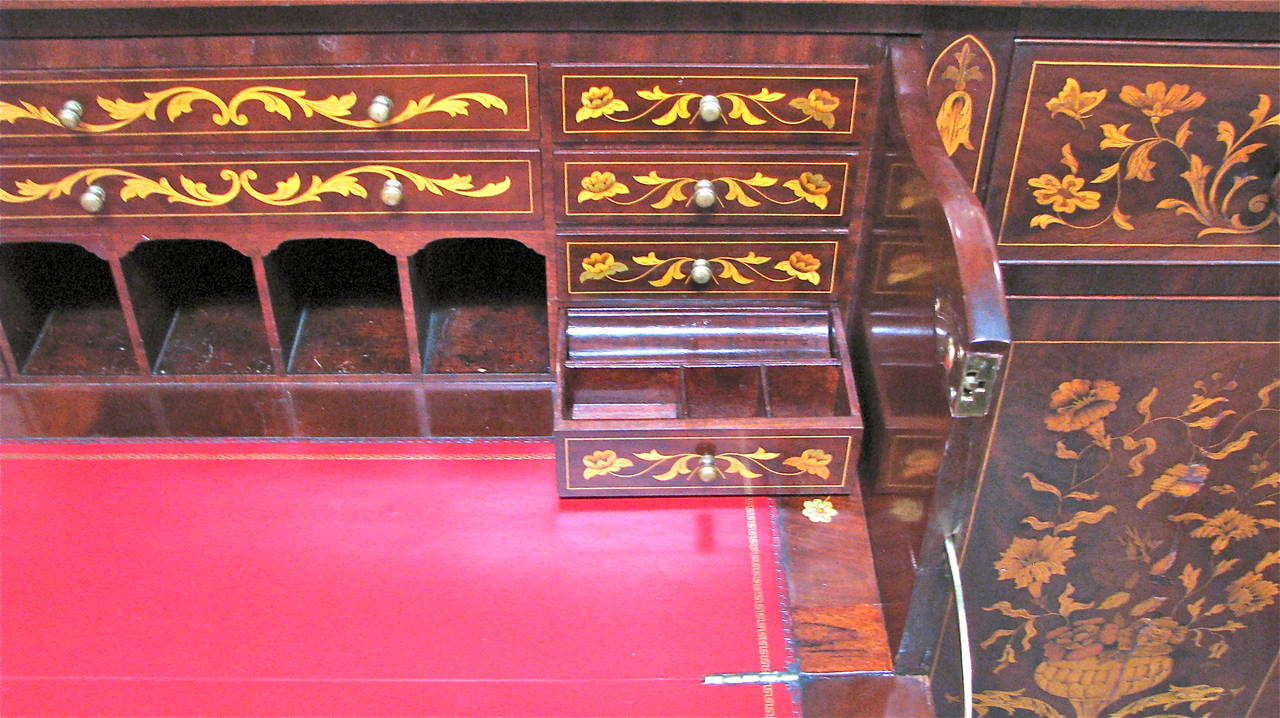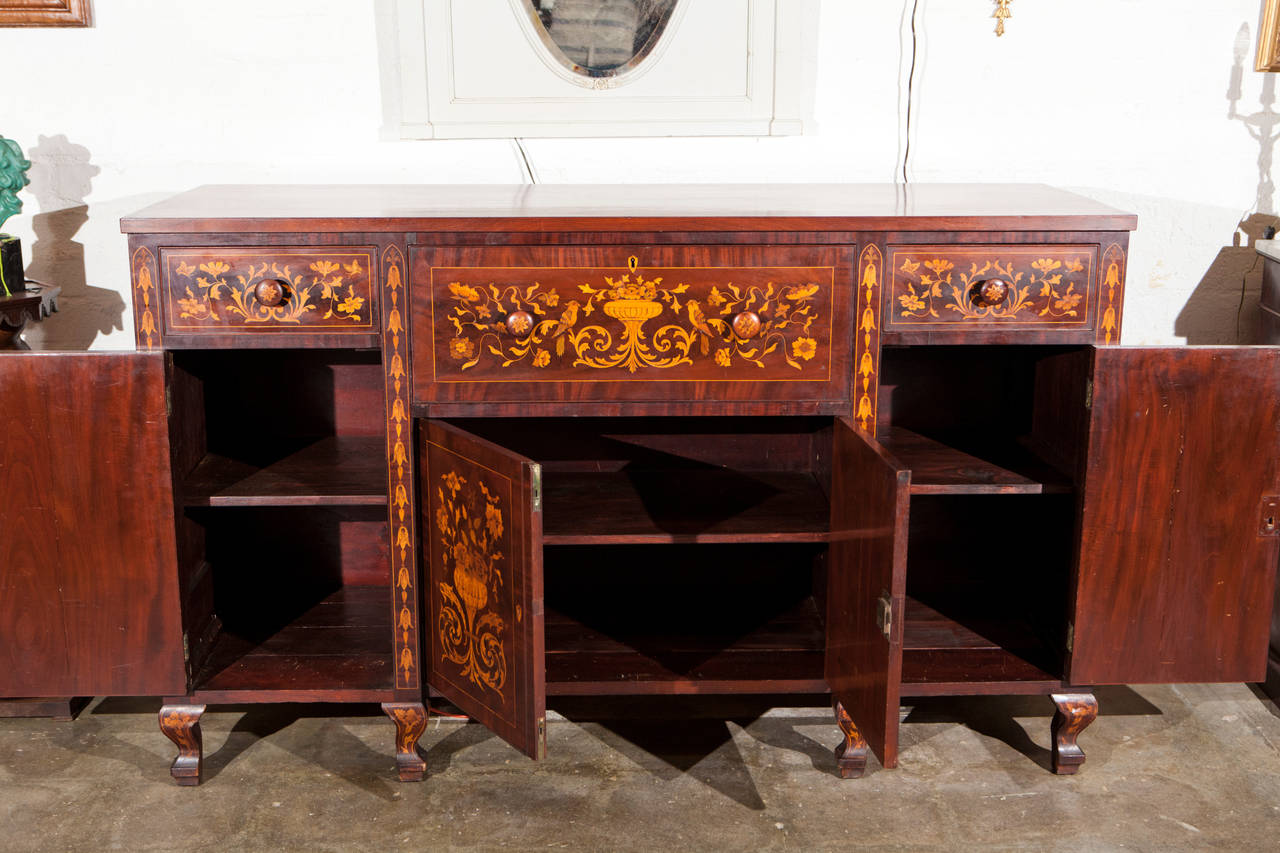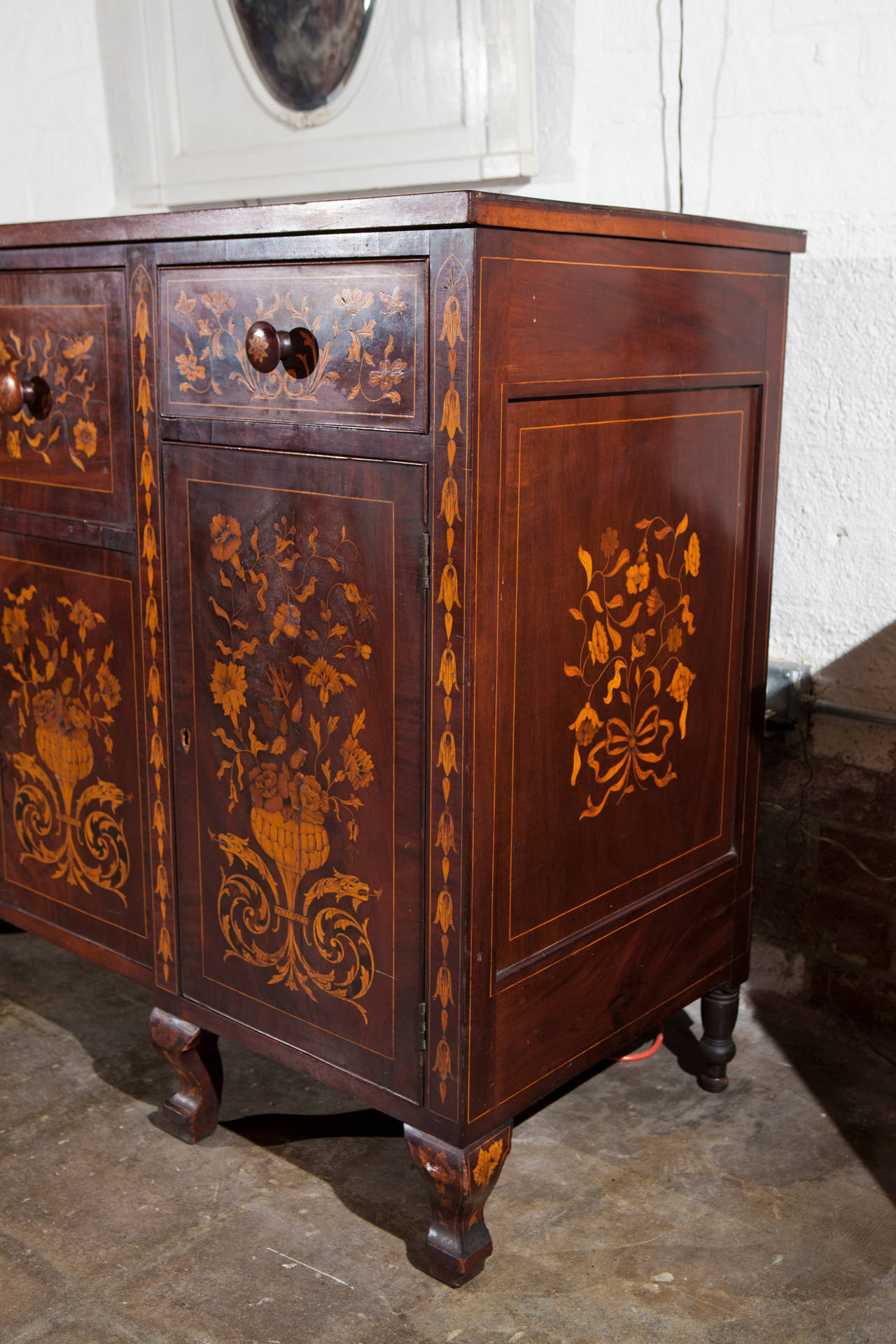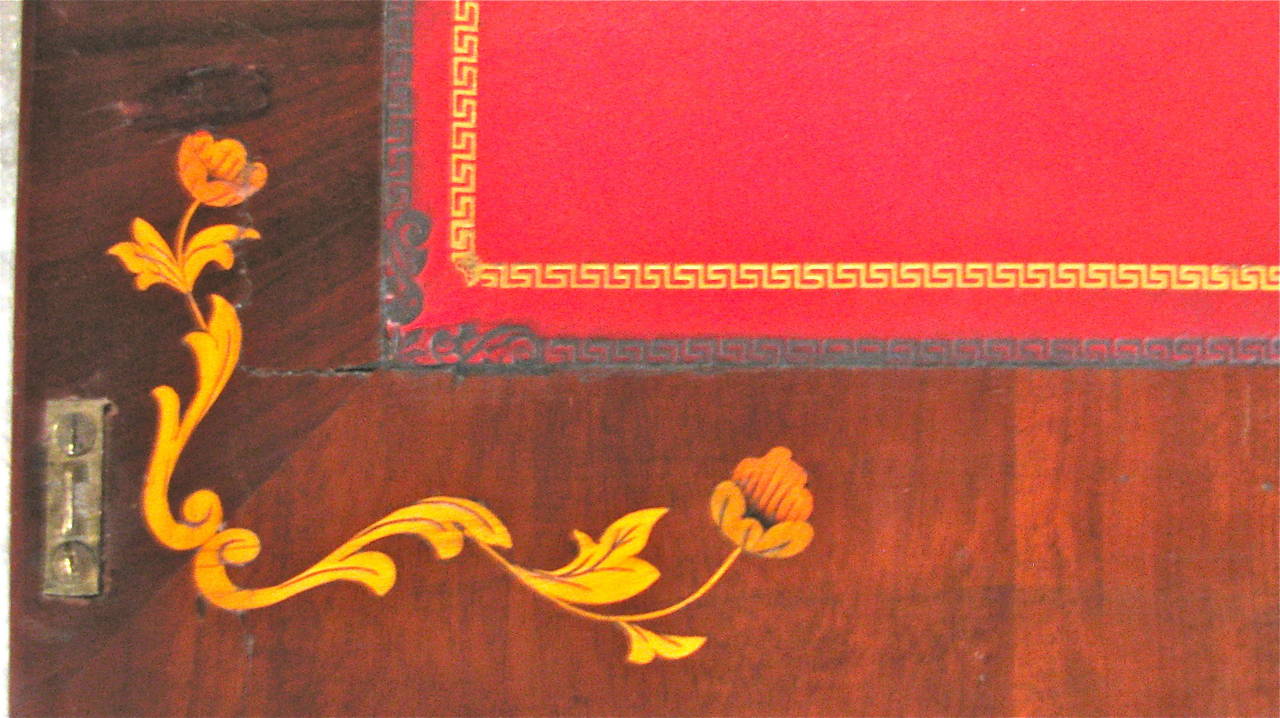 Dutch Marquetry Server/Butler's Secretary
This piece is what some call a butler's secretary and was most likely used to conduct the domestic business of a household. This mahogany Dutch large buffet or cabinet with a front fall desk has wonderful inlaid marquetry of satinwood with decorative motifs. The marquetry figures include: urns, flora and fauna, ribbons, birds, and bell flora patterns running vertically across the piece. Note how the details of how the marquetry inlays appear delicately from the turned wooden knobs to the shaped feet. With three drawers, four doors with shelves and a front fall desk that contains an additional ten small drawers and four cubbies this piece has an immense amount of storage making it a beautiful and practical piece. The four drawers have wooden escutcheons and brass lock and latch that lock with a key. The interior of the desk have brass knobs on the drawers and brass hinges, brackets and latches. The red leather writing surface has been recently replaced and has hand tooled blind tooling with an inner band of gilt tooling.
Holland, circa 1820's
Measurements : 41.5" H X 67.5" W X 23.25" D
Materials and Techniques: Marquetry, Mahogany, Gilt leather, Brass, Fruitwood
Condition: Good. May have very minor: shrinkage, cracking, surface oxidization and rubbing as is normally found with a piece of this age. The leather is new.
Reference: 8091406