English Satinwood Chest of Drawers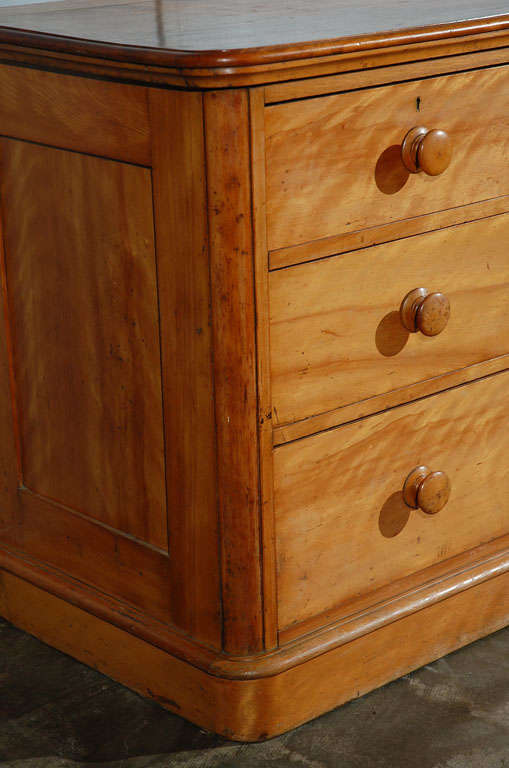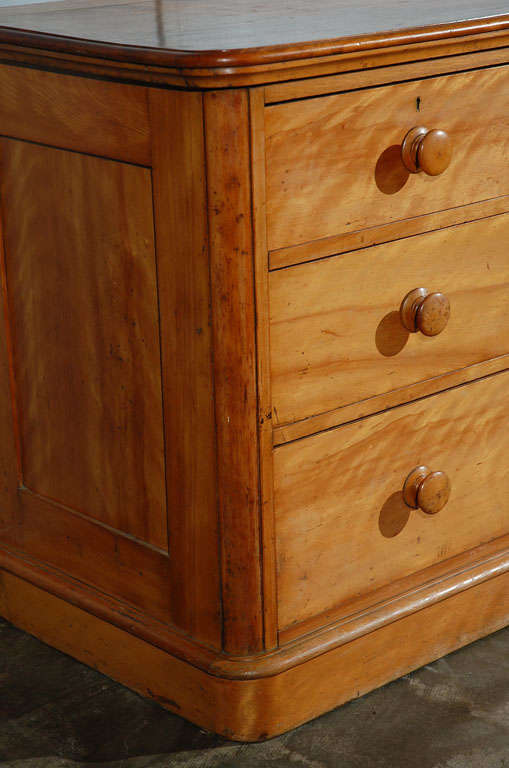 English Satinwood Chest of Drawers
A good quality 19th Century, English Satinwood chest of two over two drawers. The piece stands on a plinth base with rounded corners and paneled sides.
England, 19th Century
Size: 31.5" H X 45.25" W X 22.25" D
Material and Techniques: Satinwood, Woodwork.
Condition: Good. May have minor: shrinkage, cracking, surface oxidization and rubbing as is normal with an antique item..
Reference: 8HG028