French Wedding Armoire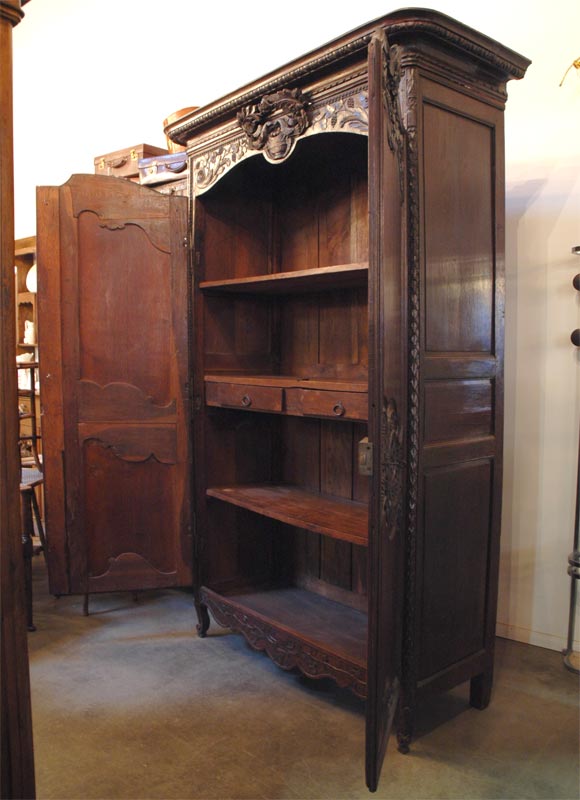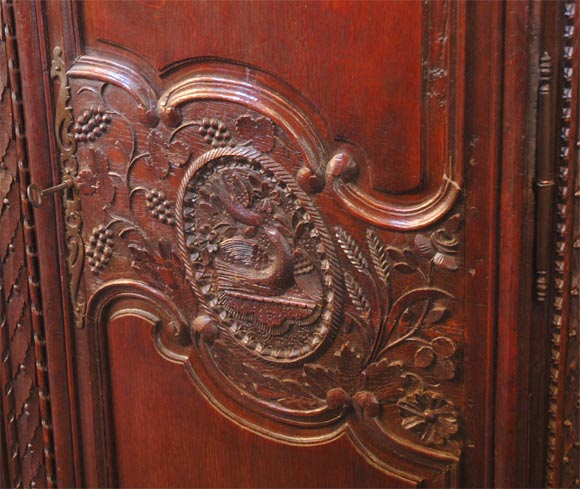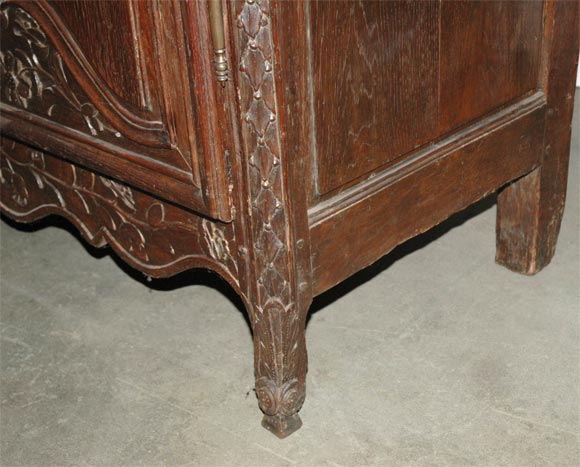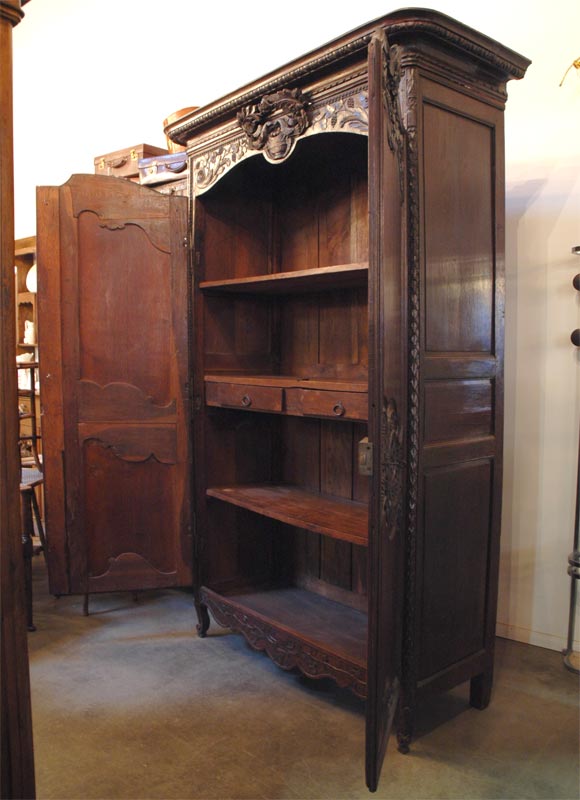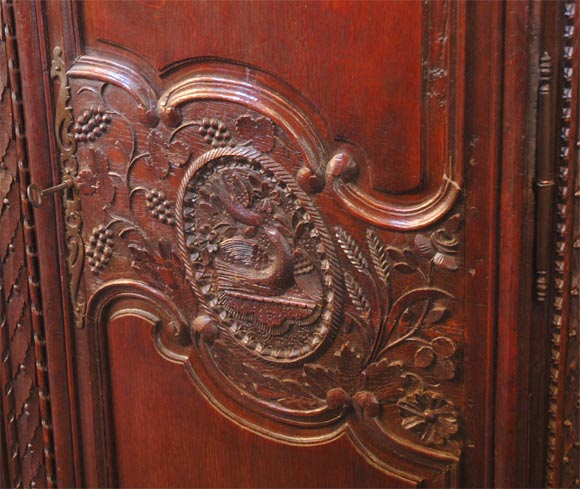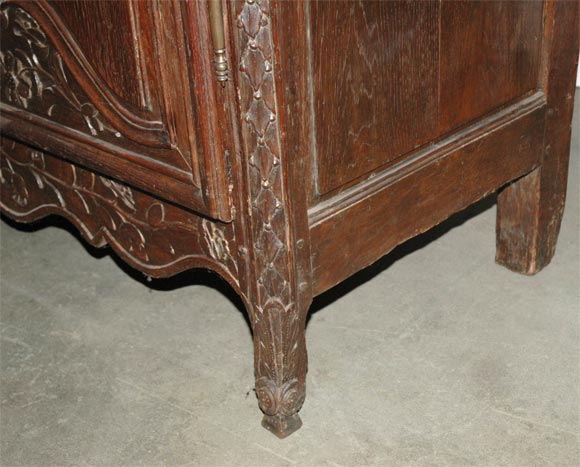 French Wedding Armoire
The armoire for every lover. Made for lover's of life and beauty, this carved oak "Wedding Armoire" has an eminence sense of love and well being. The armoires two raised paneled doors are situate below a pair of love birds attending to their nest, which is under a canopy of flowers. The doors are further caved with; grapes on the vine, wheat sheafs and flowers, along with love birds in oval medallions. The armoire is raised on front scroll-work feet with leaf and hoof design. Below the doors is a shaped and carved panel. The sides have fielded panels. The top is fully carved and is removable for convenience. The interior has three shelves and two drawers.
France, circa 1800
94" H x 53" W x 22" D
Materials and Techniques: Carved Oak
Condition: Very good condition. Old restoration. Some shelf and other replacement, all in keeping with the sense and character of the piece.
Reference: 8052901