Louie Philippe Cupboard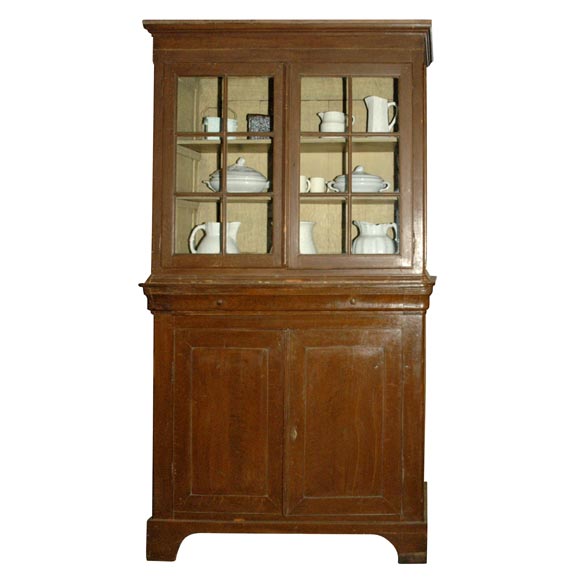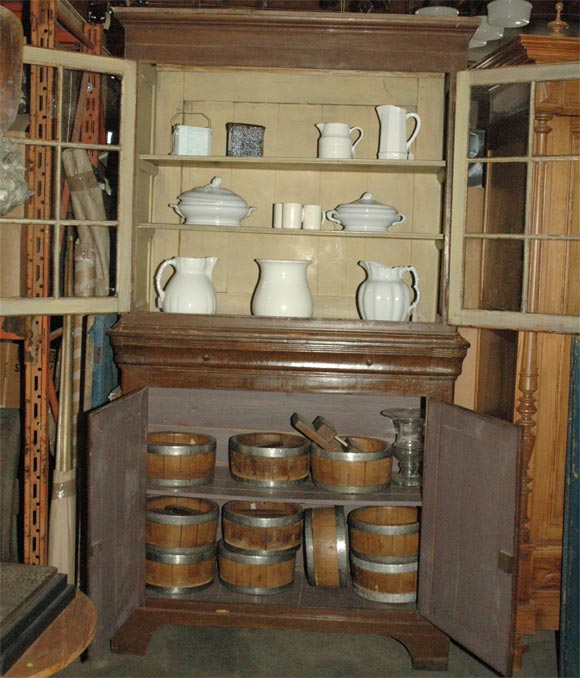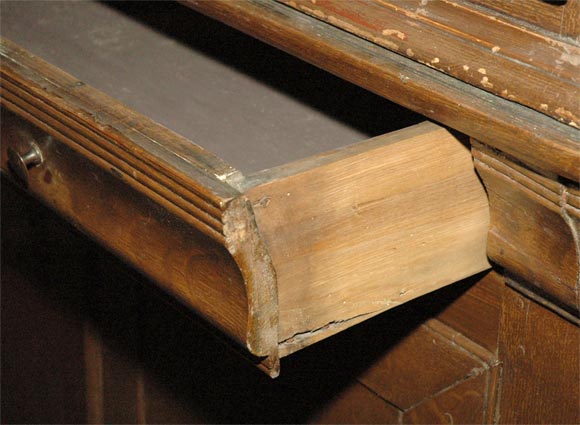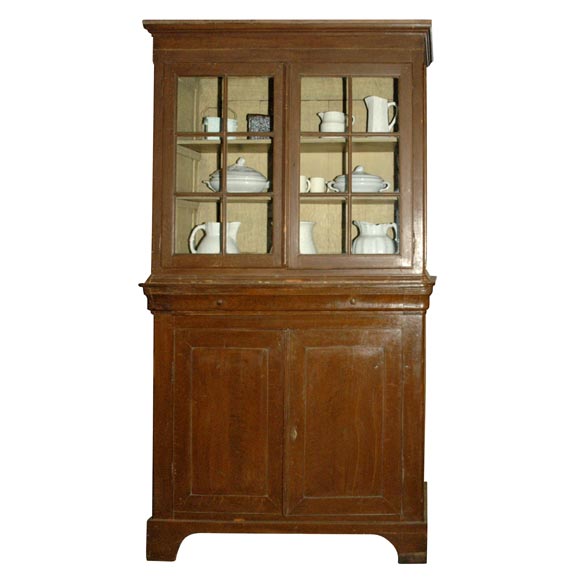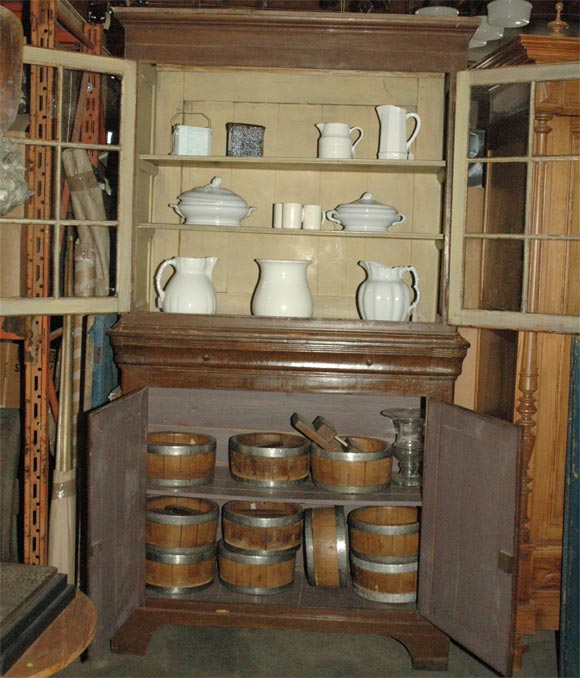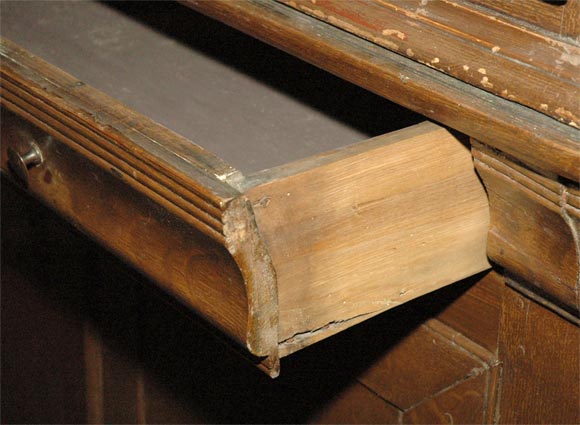 Louie Philippe Cupboard
The antique top to this cupboard was married to the antique base a long time ago. Both sections are French, 19th century and similar in age, style and construction. Probably from the same house, perhaps after a war. A marriage of convenience that has worked perfectly and they look good together. The top section has bar glazed doors and two shelves inside. The base has one long slope fronted drawer over two paneled doors, one shelf and is raised on bracket feet. Top and bottom section are faux grained.
France, 19th century
91" H X 50" W X 21" D
Materials and Techniques: Wood with old faux grain finish. Bar glazed doors. Paneled doors. Brass knobs. Iron locks. Iron hinges. Painted insides. Glazed doors.
Condition: Good. Signs of old repairs and heavy use consistent with type of piece and age. Old signs of wood worm.
Reference: 6H4060