Large 18-Light Wire and Metal Chandelier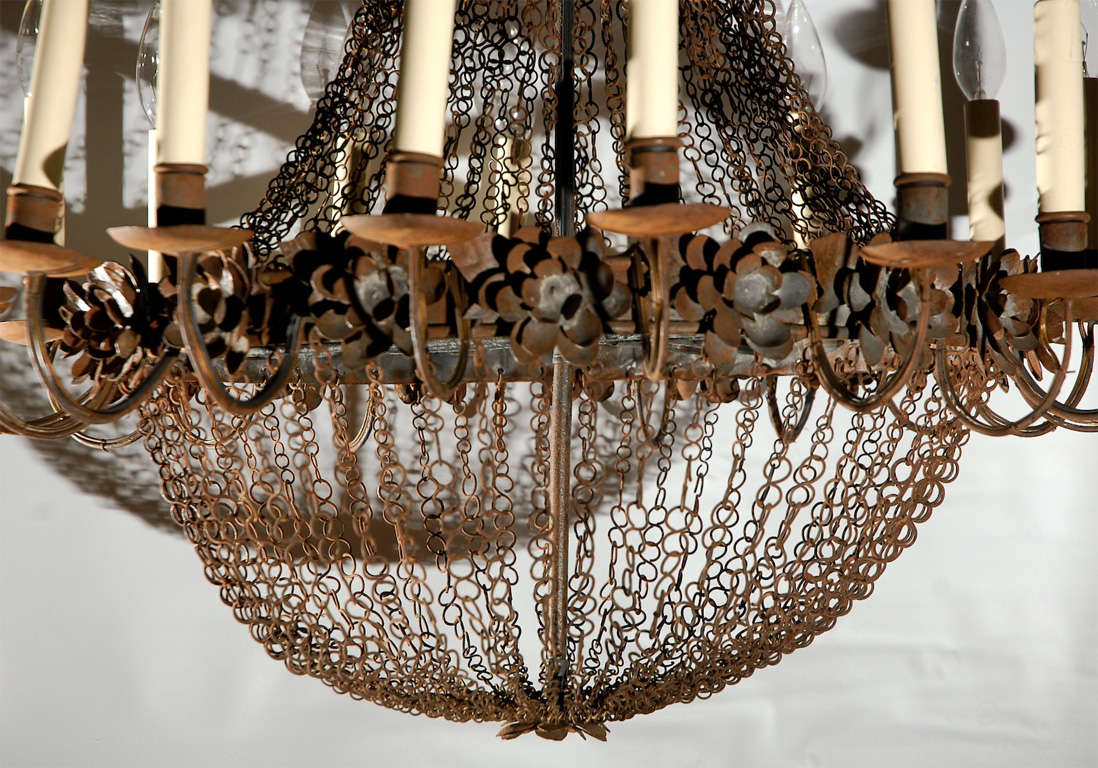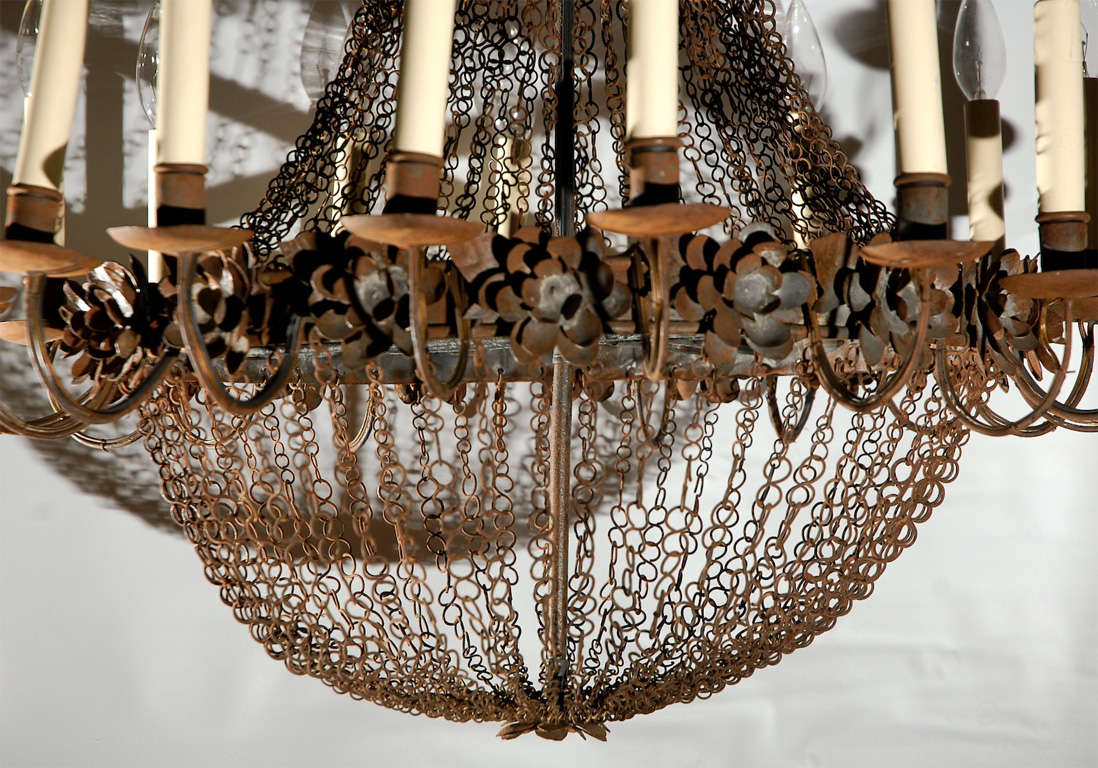 Large 18-Light Wire and Metal Chandelier
A good size 18 light wire chandelier thought to be French, but possibly Italian and from the earlier part of the last century. This will make a nice element in a number of different settings. Jefferson West antiques offer a large selection of lighting, furniture, mirrors, accessories and other.
France, early 20th Century
30" dia.
Materials and Techniques: Wire bent and suspended in strands. Upturned iron brackets with candlestick type light holders. Decorative metal elements. Other metal elements. Candle covers. Electrical wiring and light holders. "French" surface type wiring.
Condition: Very good condition with minor signs of age and wear such as rubbing, surface oxidization, etc. Cleaned, polished, and ready for installation and use.
Reference: GR020