Deer Horn Chandelier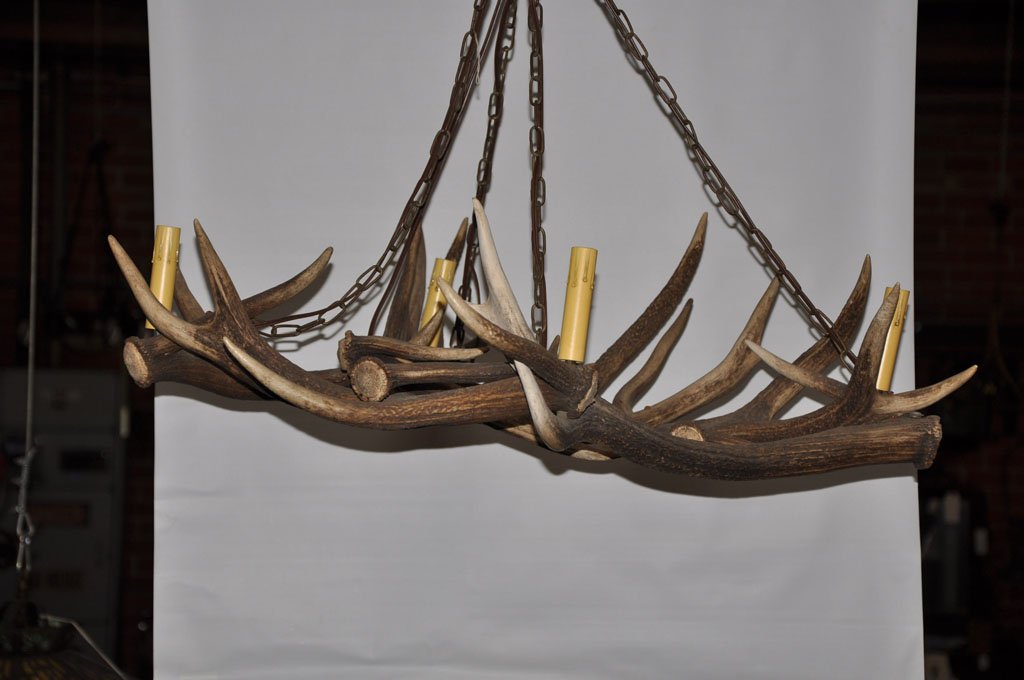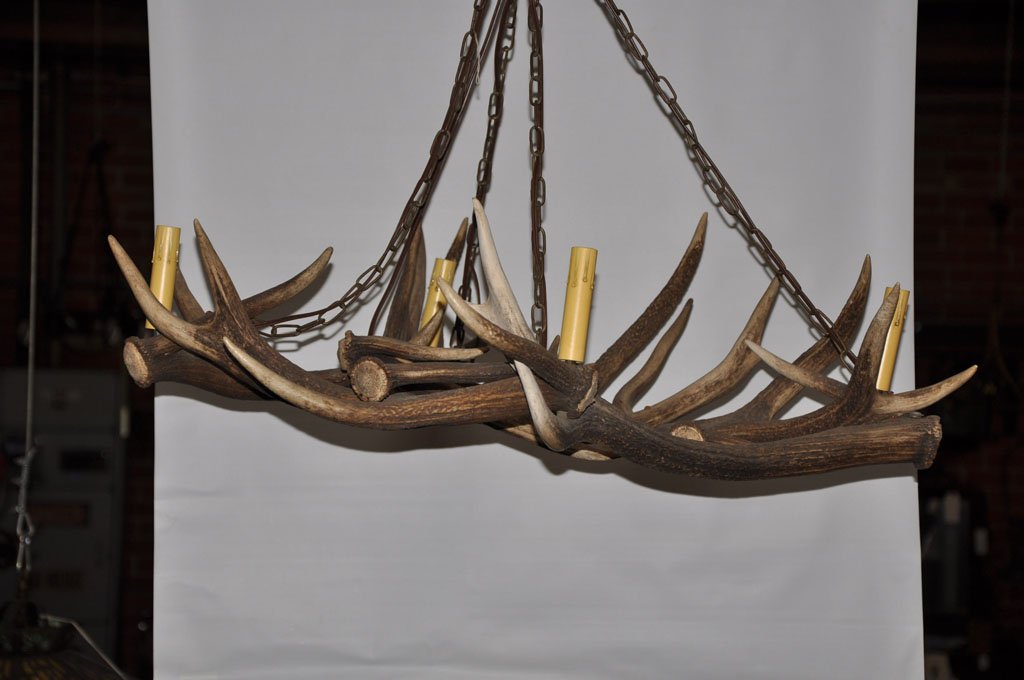 Deer Horn Chandelier
This authentic deer horn chandelier is probably French or German, circa 1910-20's, has four up-lights, candle covers and is suspended from four chains. Add it to your next rustic setting.
French or German circa 1920's. Early 20th Century.
68" H X 43" W X 36" D
Materials and Techniques: Deer Horn, Brass, Fittings.
Condition: Good condition. Usual signs indicating age and wear normal for an older item which may include minor; rubbing, marking, surface oxidization, etc.. Cleaned, recently rewired, ready for installation and use.
Reference: 7HG045