Floor Lamp with Turned Central Column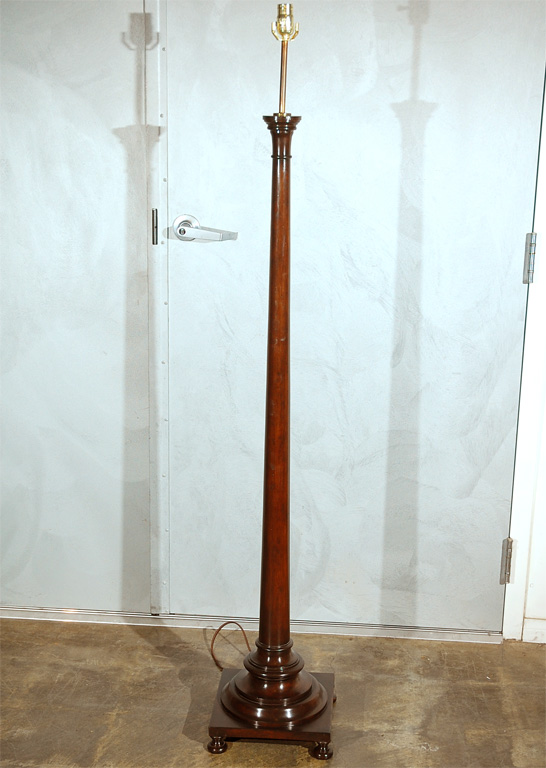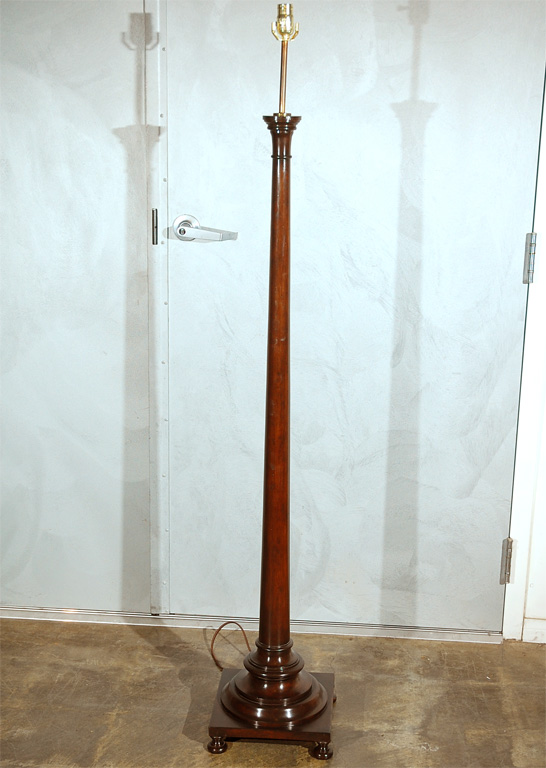 Floor Lamp with Turned Central Column
A good light fixture for various settings that will be finished in the manner your interior requires. Stained and polished, glazed, lacquered or otherwise painted, your choice.
United States, circa 21st Century
54" H X 10.5" W X 10.5" D
Materials and Techniques: Polished turned Wood. Electrical lamp fitting and cloth wiring (brown).
Condition: Excellent. New.
Reference: D0219003