Pair of English Parian Figurines into Lamps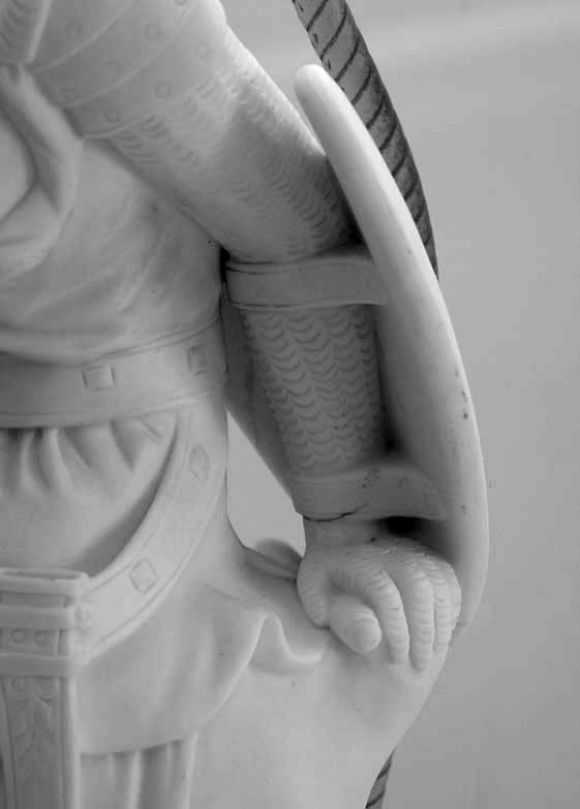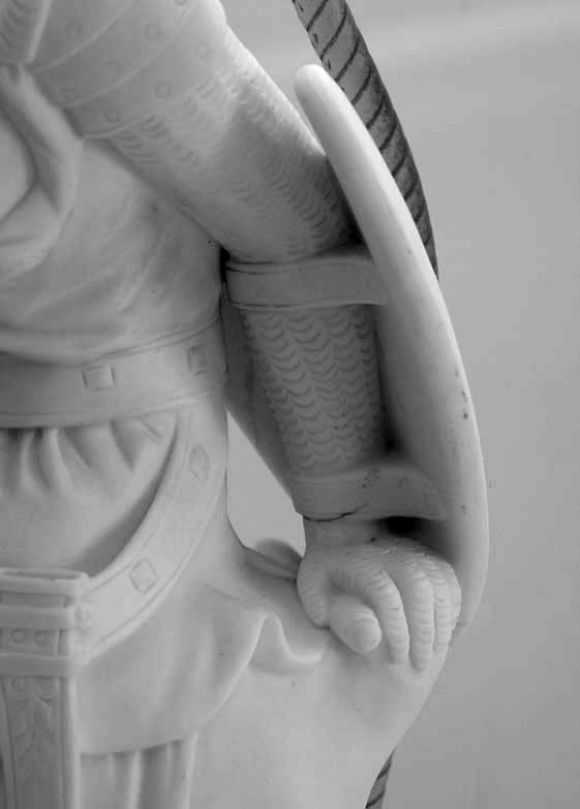 Pair of English Parian Figurines into Lamps
These attractive young maidens portray Clorinda the warrior with shield, scabbard and helmet along with Dorothea in pheasant attire. The parian ware figures are by "John Bell" with an English Victorian Registration mark indicating the "4th October, 1847", (along with various other marks). Each maiden sits upon a painted wooden base which is decorated with brass flowers and beaded chains. Figures are approx. 13.25" tall and 17" as they rest upon their wooden bases.
England; circa 1850
Figurines 13" H + 17" H
Bases 3.25" H X 10" D x 8.5" W
Materials and Techniques: Ceramic, Brass base, Fabric Cord Covering, Silk Shades.
Condition: Figures are in excellent condition and may be removed from their plinths. The later plinths which were custom made, have considerable age, the paint and gilt show nice signs of age, use and wear. Cleaned and polished. Recently rewired and ready for installation.
Reference: 30605001