19th Century Swedish Long Case Clock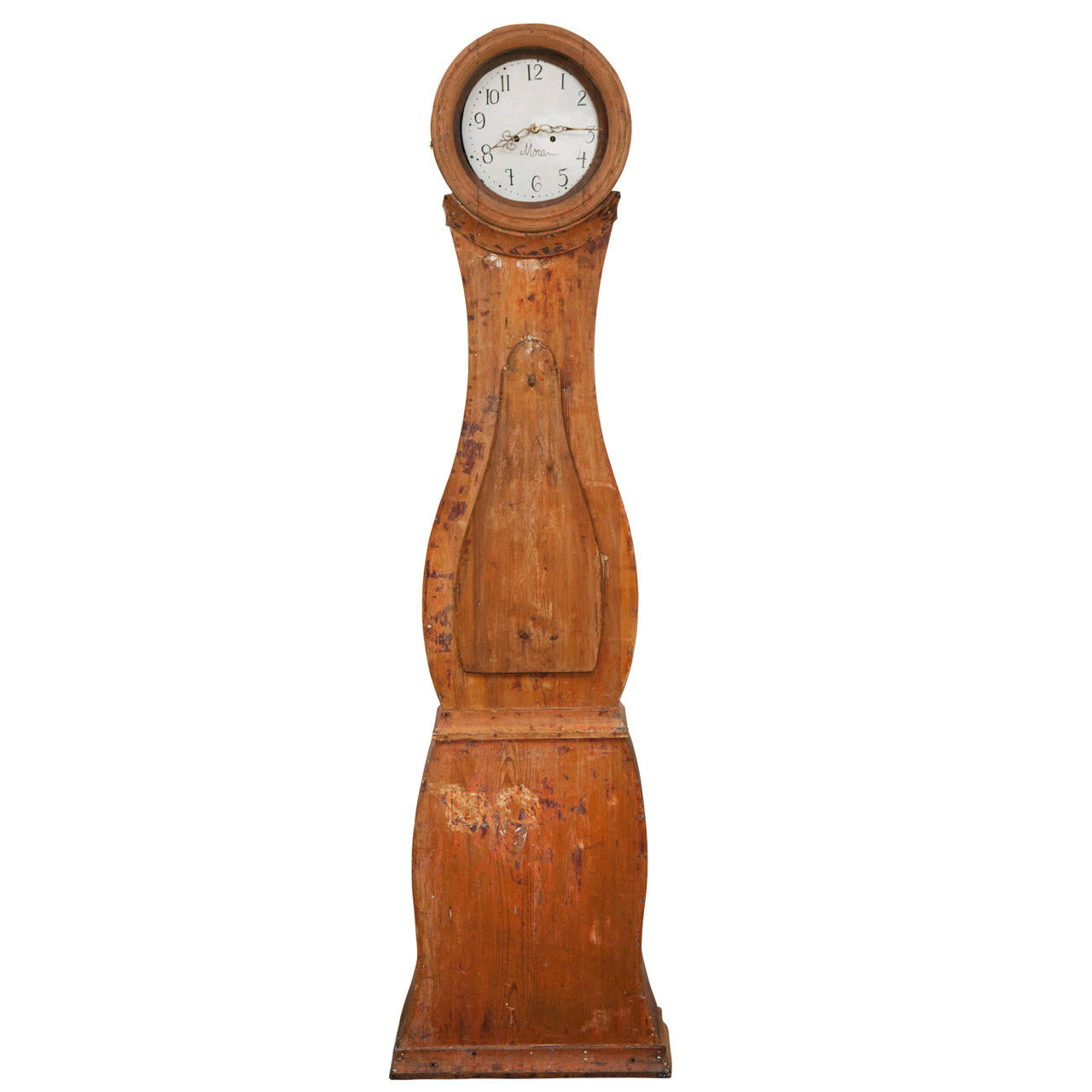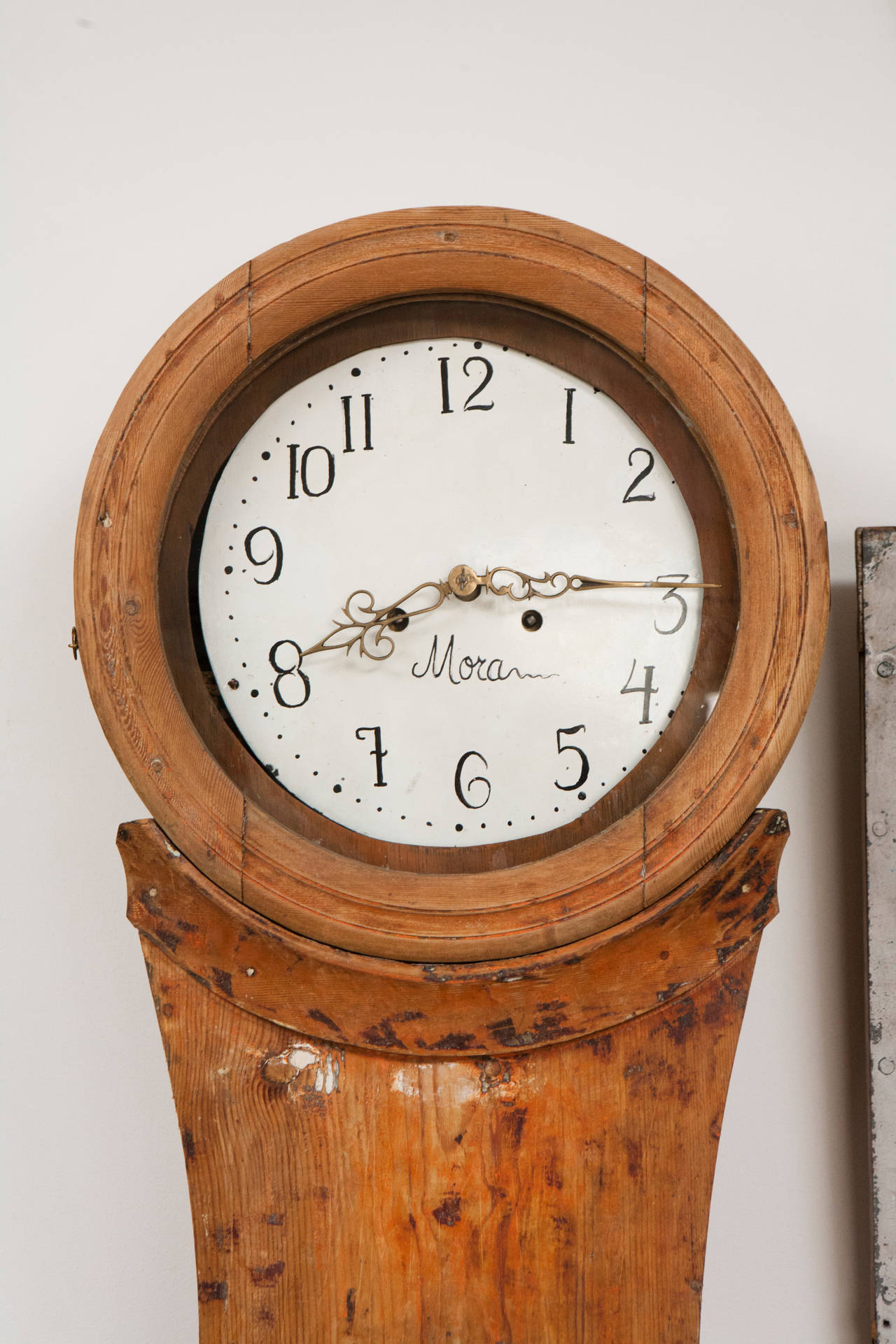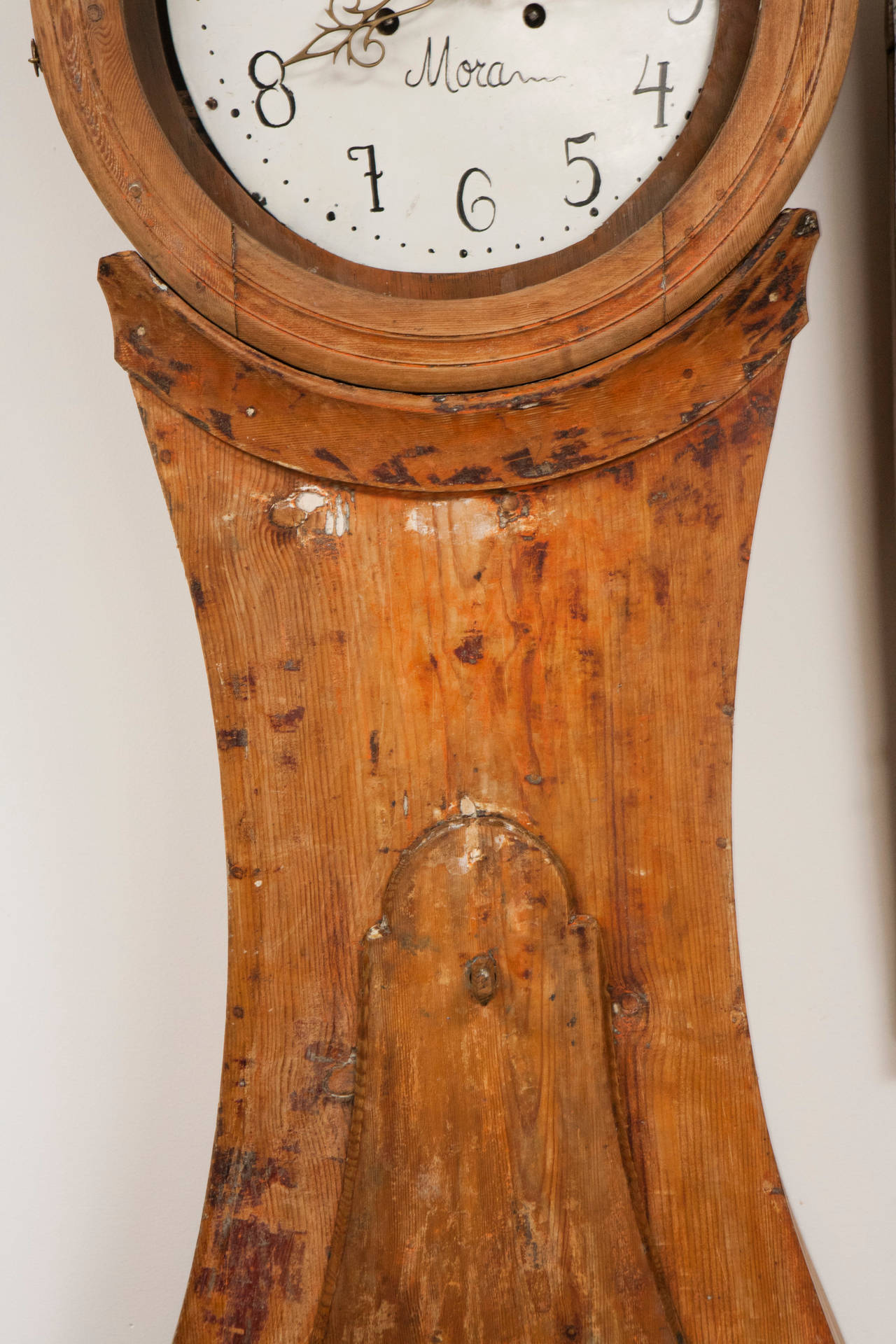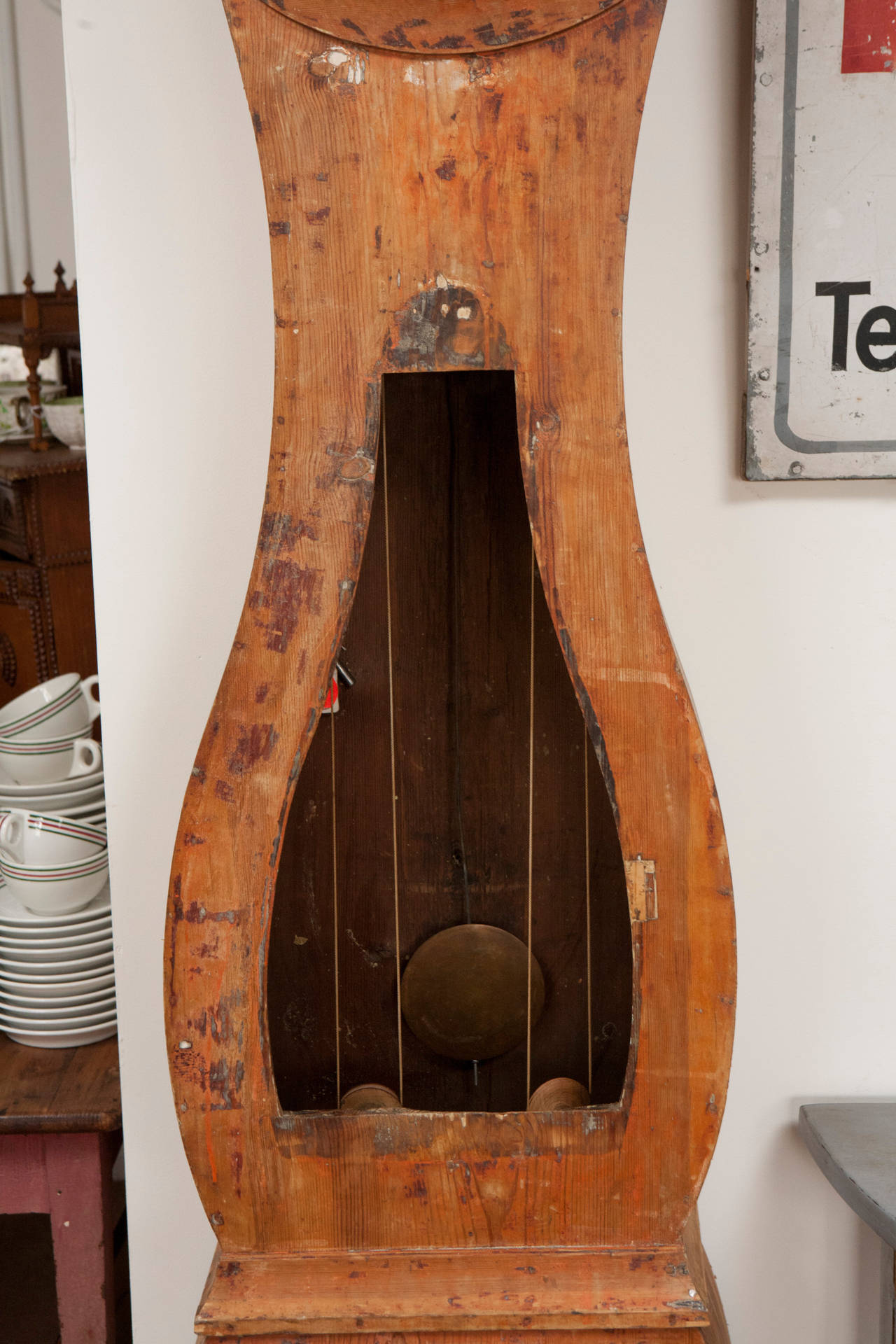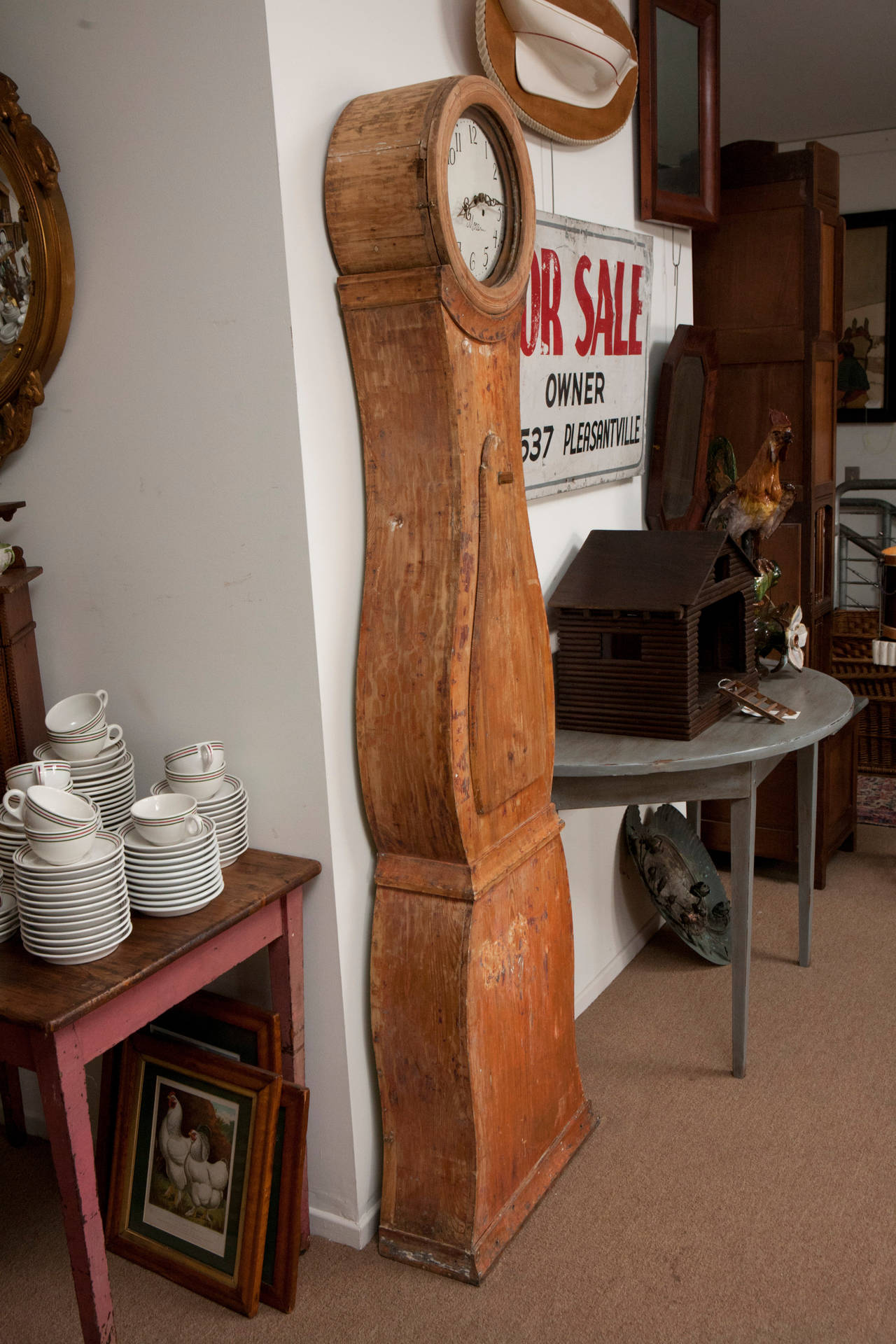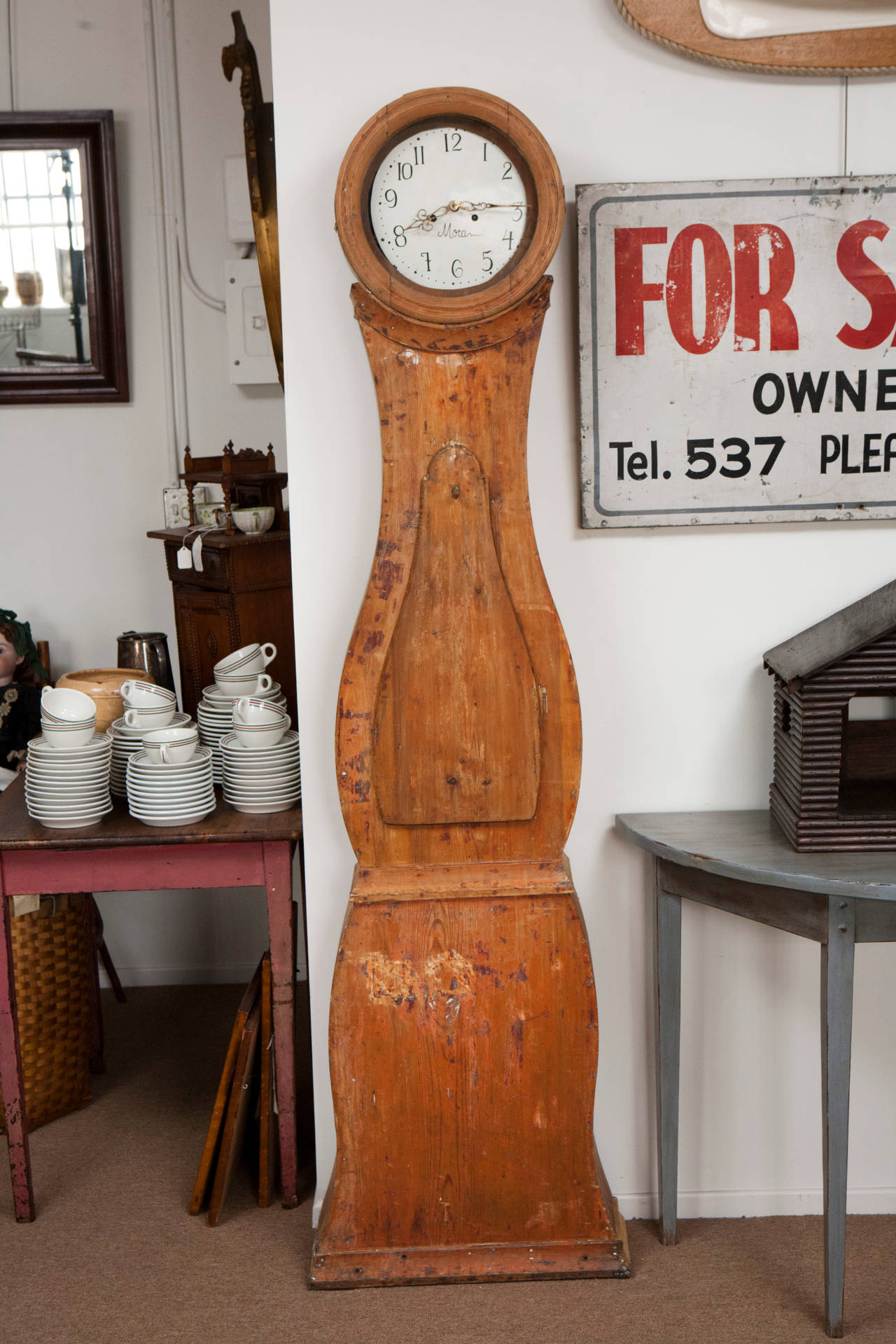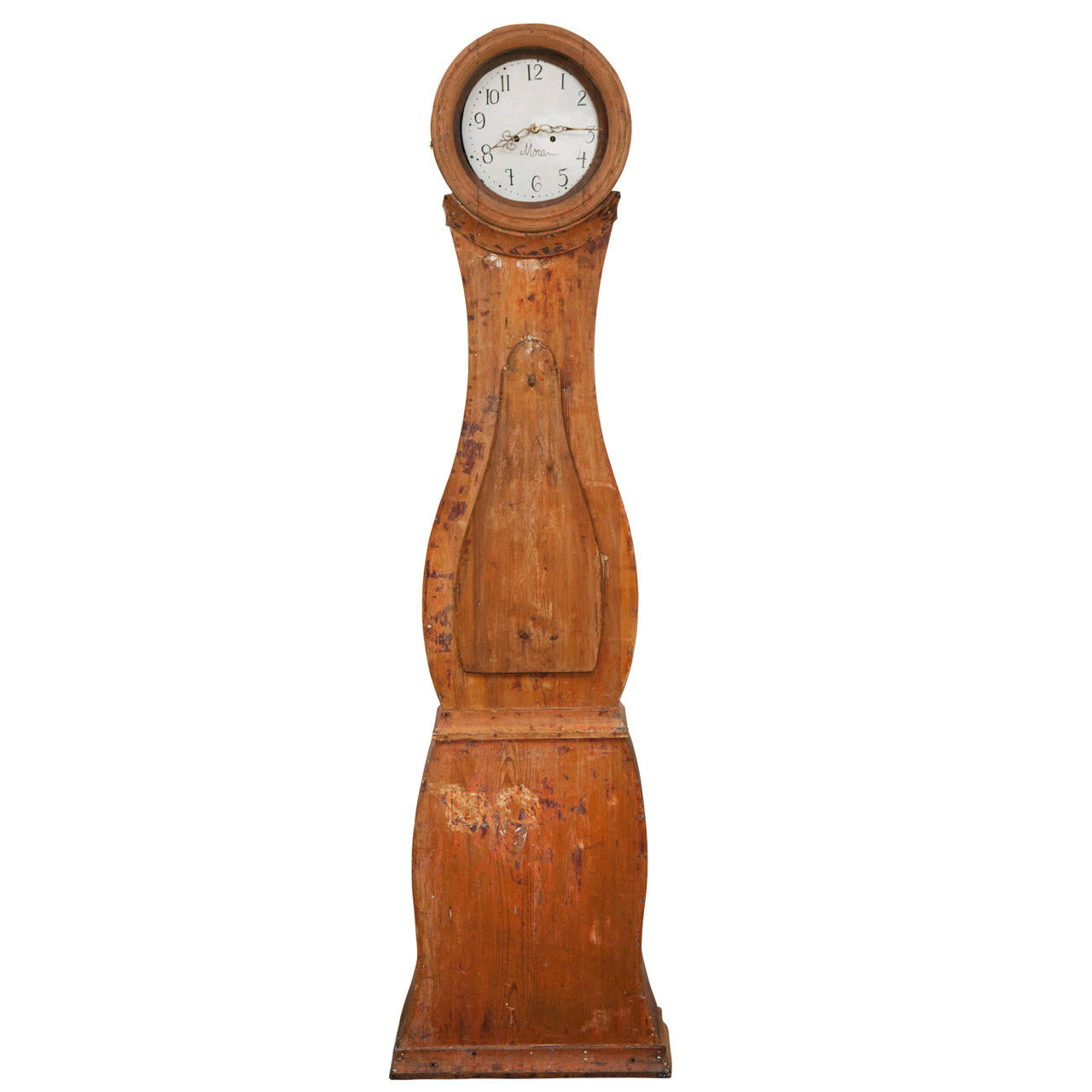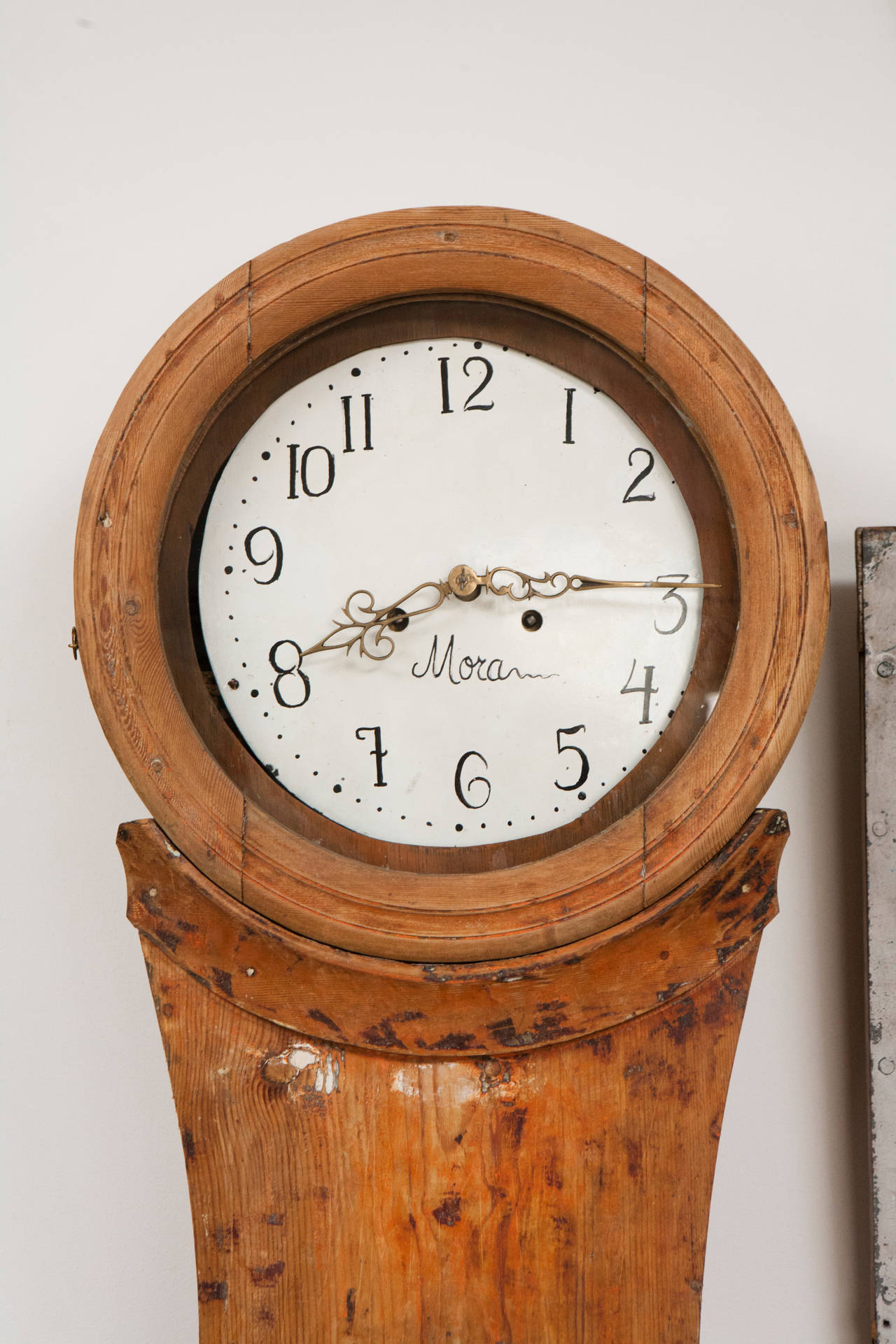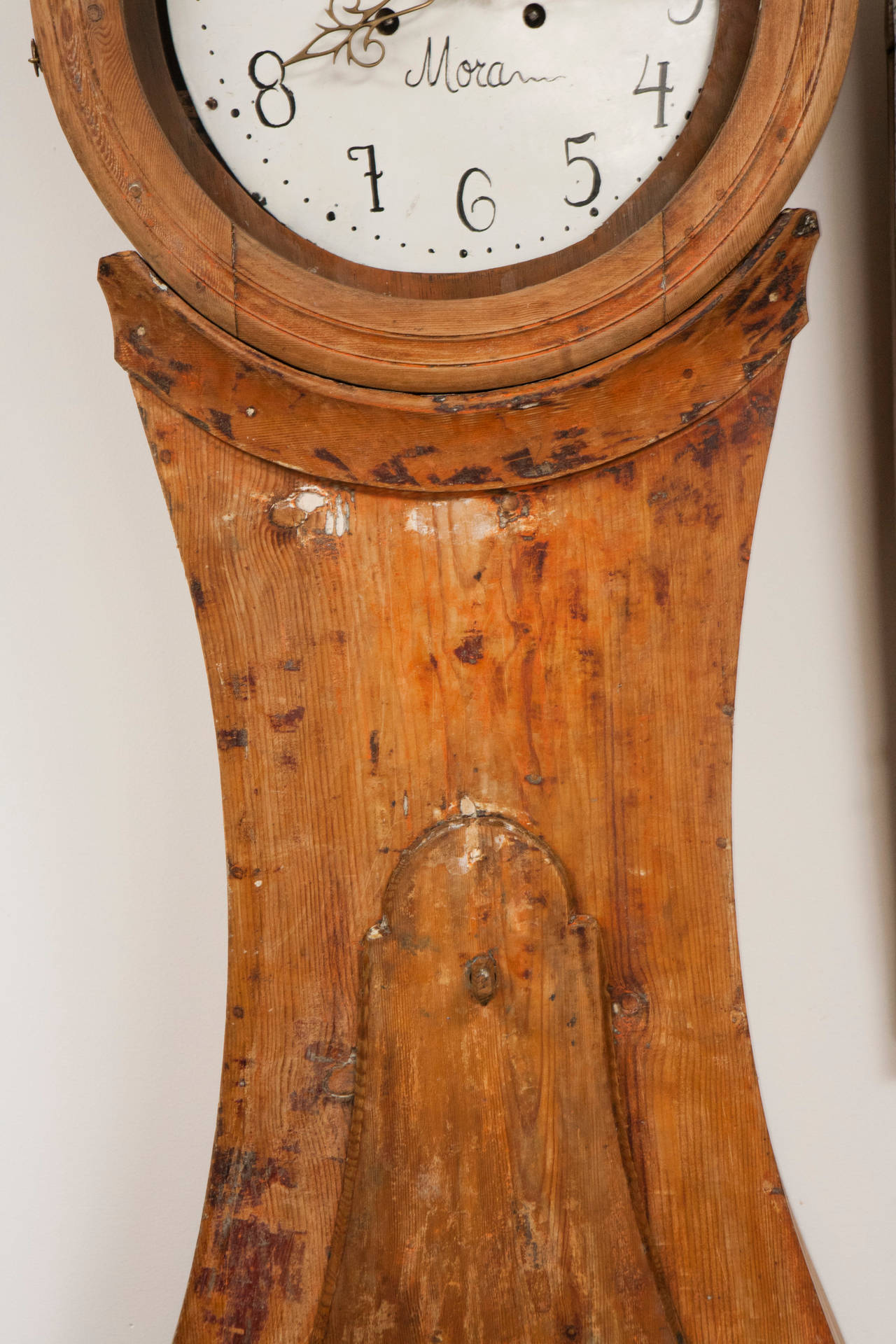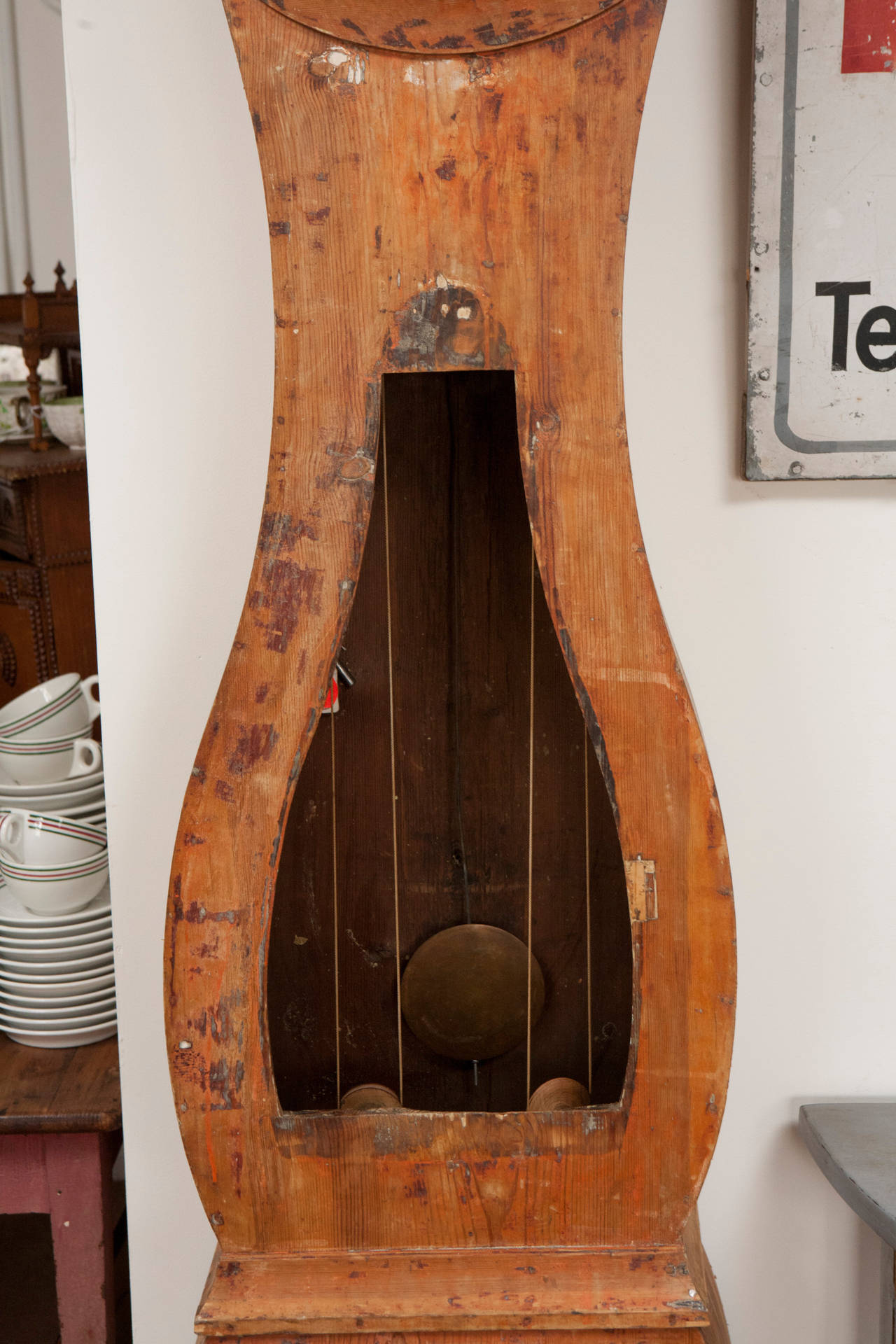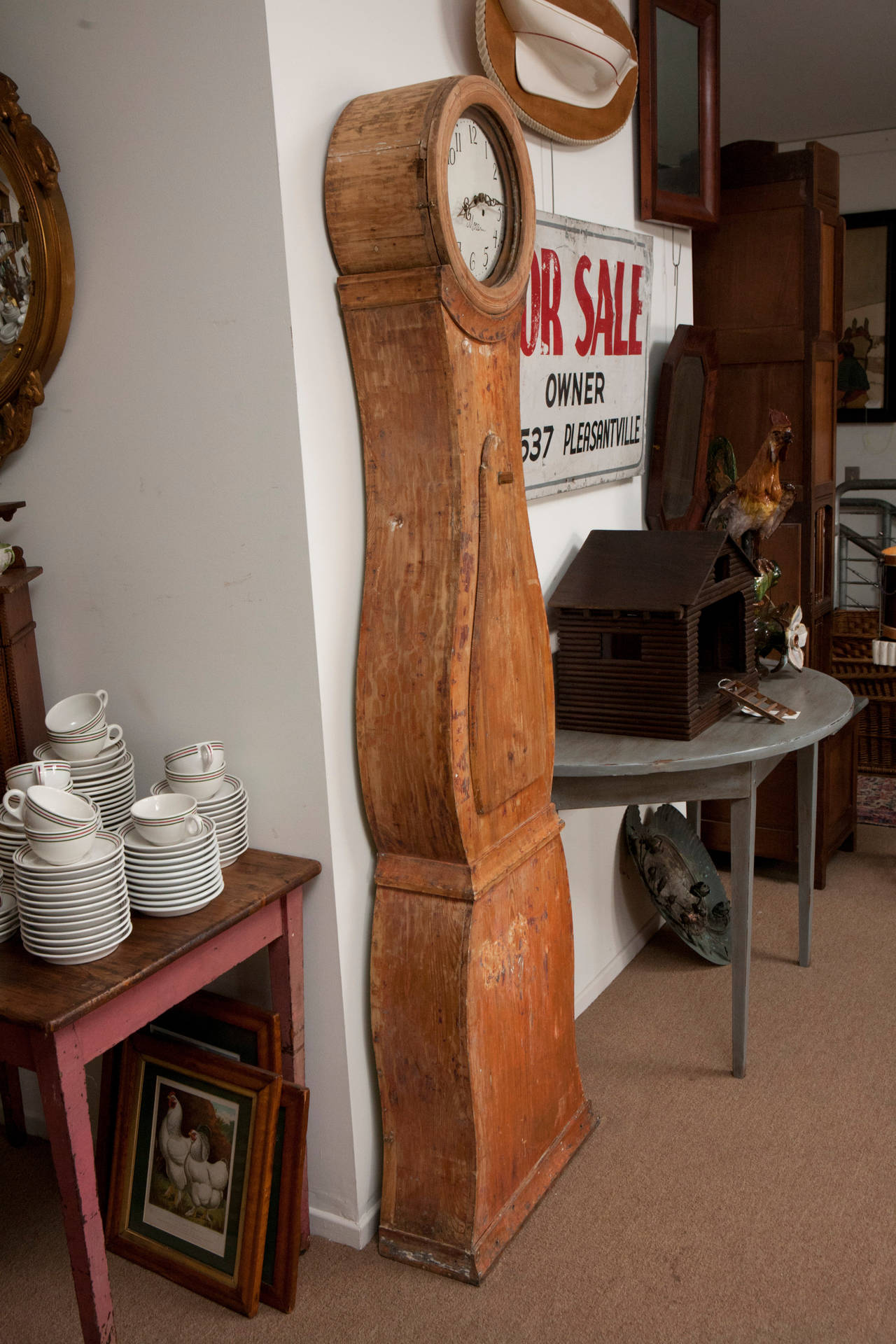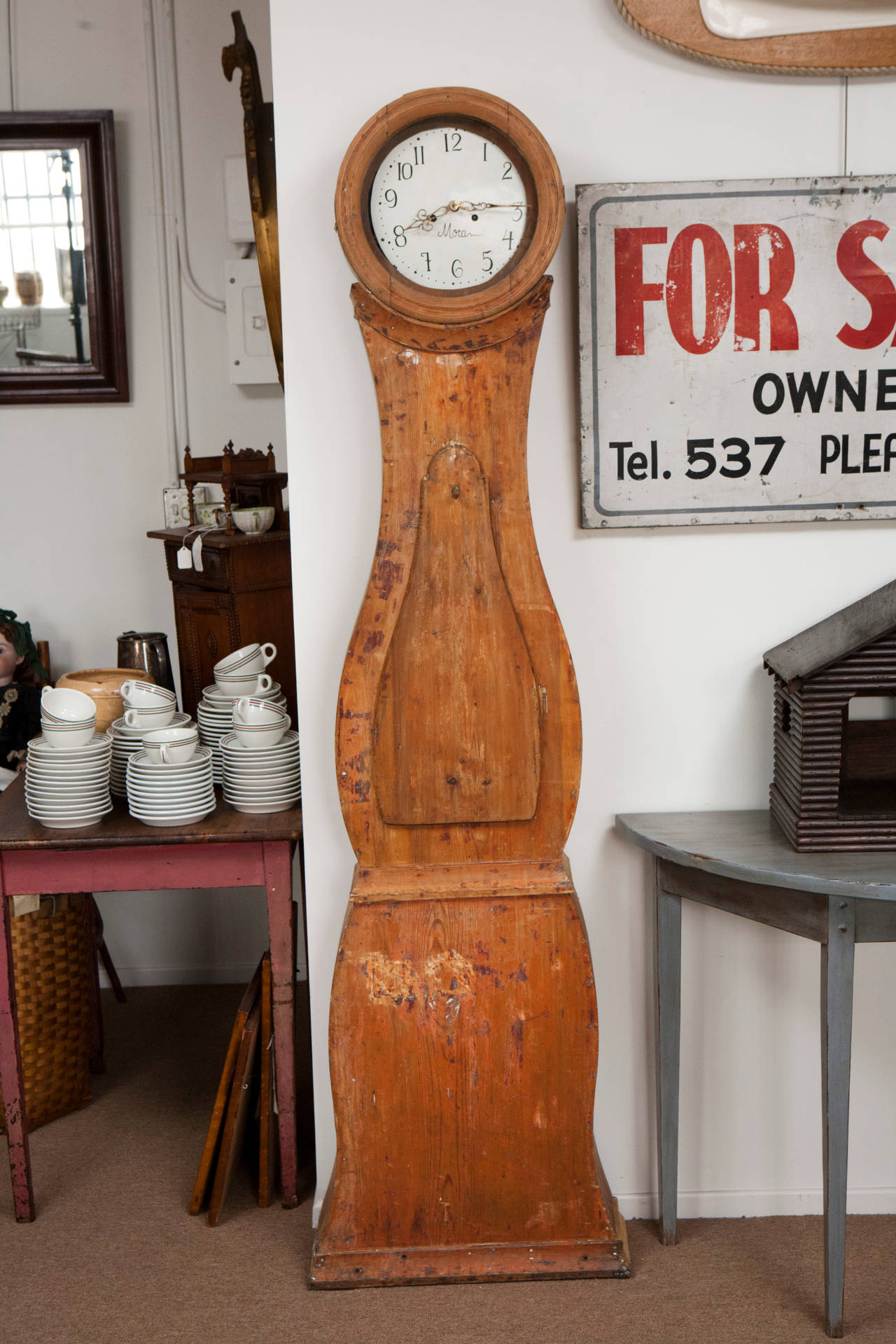 19th Century Swedish Long Case Clock
This slender Mora pine long case clock has been stripped down to its original burnt orange color with remnants of old paint. Gustavian Mora clocks are a type of long case clock which were made in, and derived their name from, the town of Mora in Dalarna province, Sweden. The clock has a removable panel in the body which is held in place with a wooden knob. The hands are pierced with a delicate lyrical pattern that creates a nice contrast to the rustic finish. The clock is in working order with brass and metal clock movements. The 8 day clock workings are key wound with a brass pendulum and two iron weights driving the time and strike trains which strikes on a bell on each hour.
Sweden, circa 1820's
77" H X 21" W X 7.75"D
Materials and Techniques: Woodwork, Pine, Cast Brass, Iron
Condition: Very good condition with minor signs of age and wear such as rubbing, surface oxidization, etc. Movement has been serviced by clockmaker. Repairs & restoration. Ready for installation and use.
Reference: 3CH106