Antique Clerks Desk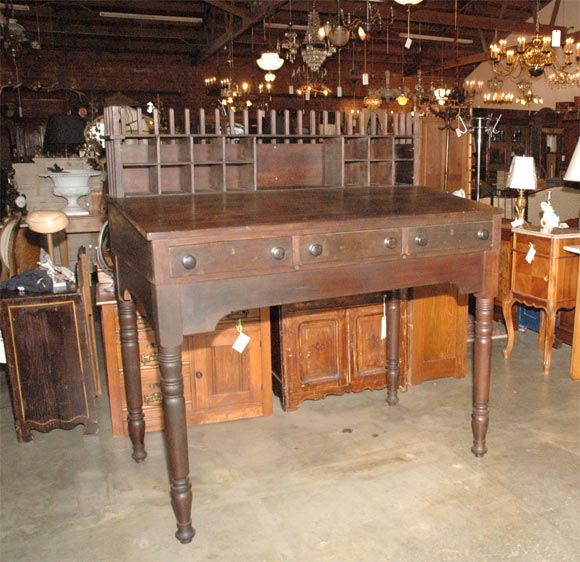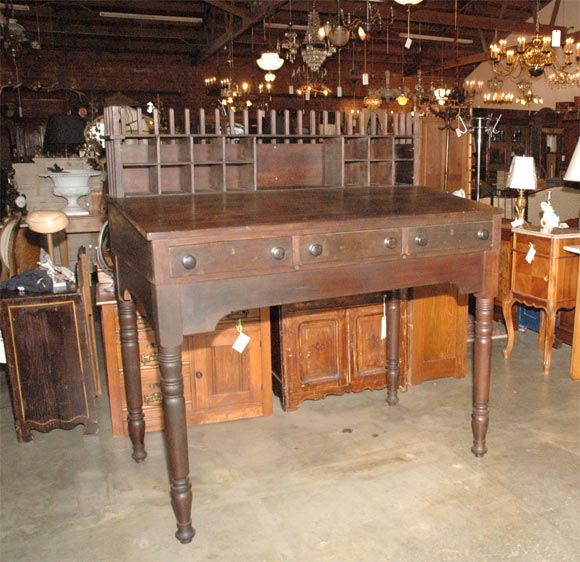 sale
Antique Clerks Desk
This early 19th century, tall free standing desk has; three drawers under the sloped writing surface. There is a "nest of 14 pigeon holes (4.75"W x 4"H)" or letter boxes at the top which are enclosed within a gallery. Each drawer is 3" deep, 15" wide and 27" long, joined with fine dovetails, has two turned wooden knobs, an iron lock and a brass keyhole liner. A good piece of period furniture.
United States, circa 1810
60 in.H x 56.25 in.W x 31.25 in.D
Materials and Techniques: Wood
Condition: Excellent. Excellent condition. Re polished.
Reference: 8072505