Antique Heywood Wakefield Chaise Lounge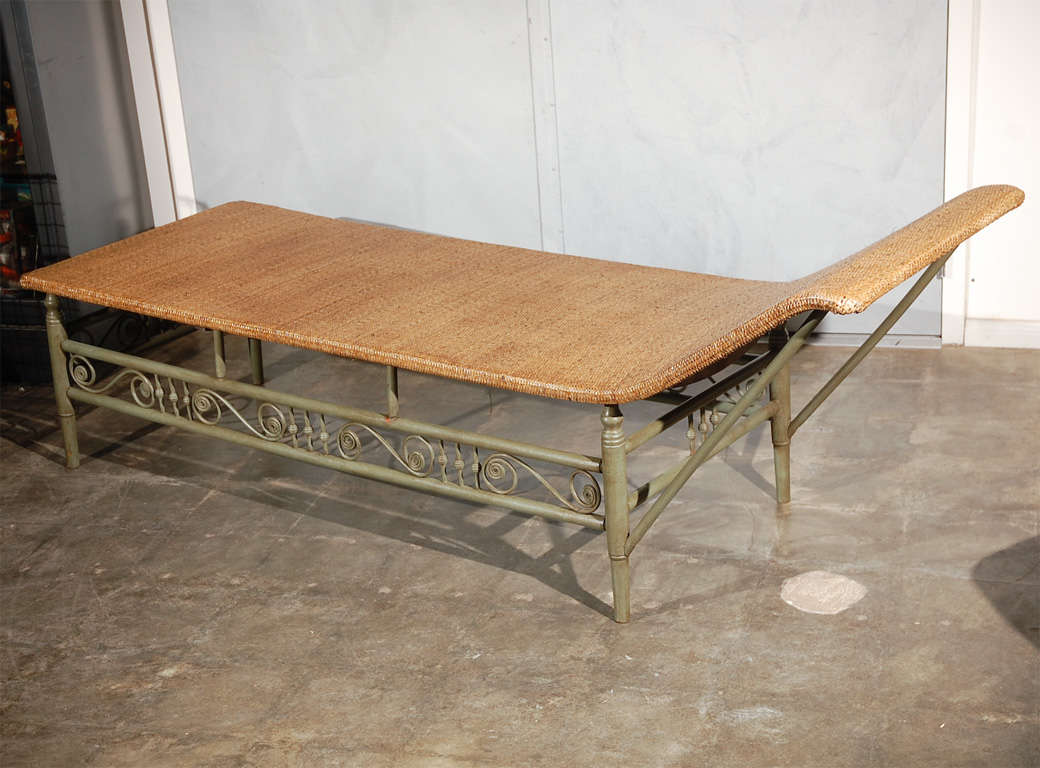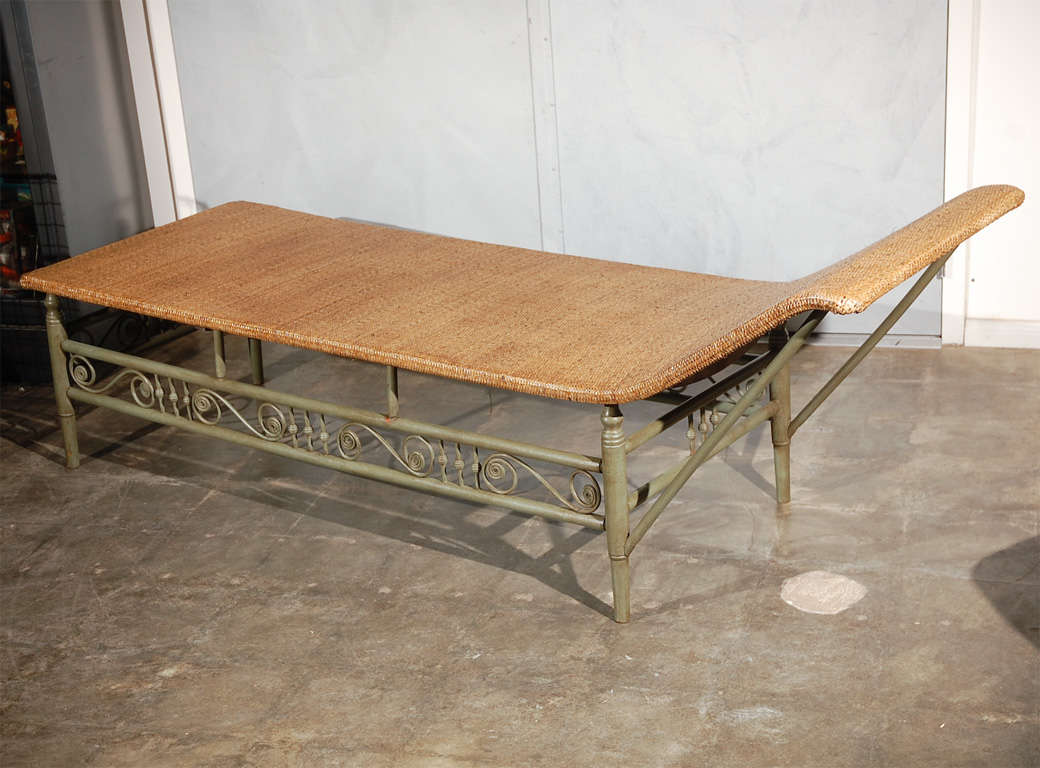 Antique Heywood Wakefield Chaise Lounge
This chaise, done by the Heywood Wakefield Company in the 19th century. It has a new caned top, the base is green painted as found.
American, circa 1880's
25.5" H X 74.5" W X 24" D
Materials and Techniques: Turned Wood Base with Painted Surfaces, New Cane Matting
Condition: Good.
Reference: 4042707