Black Forest Planter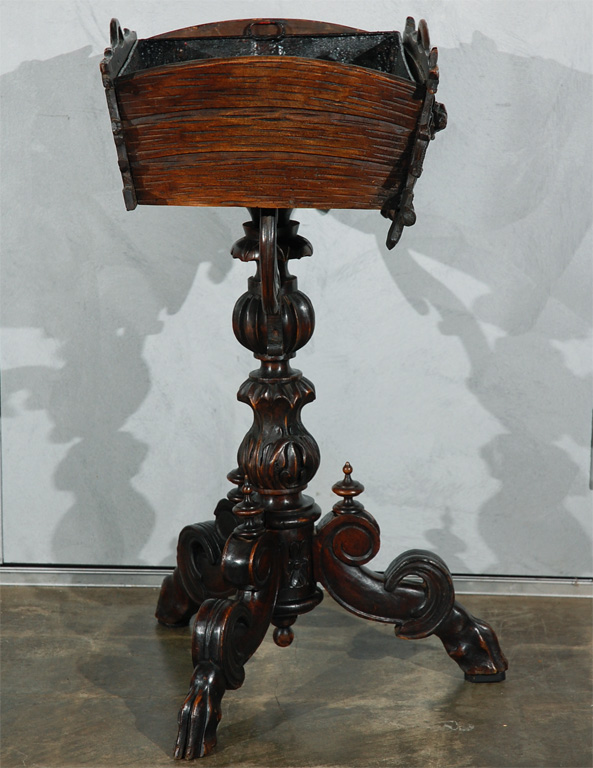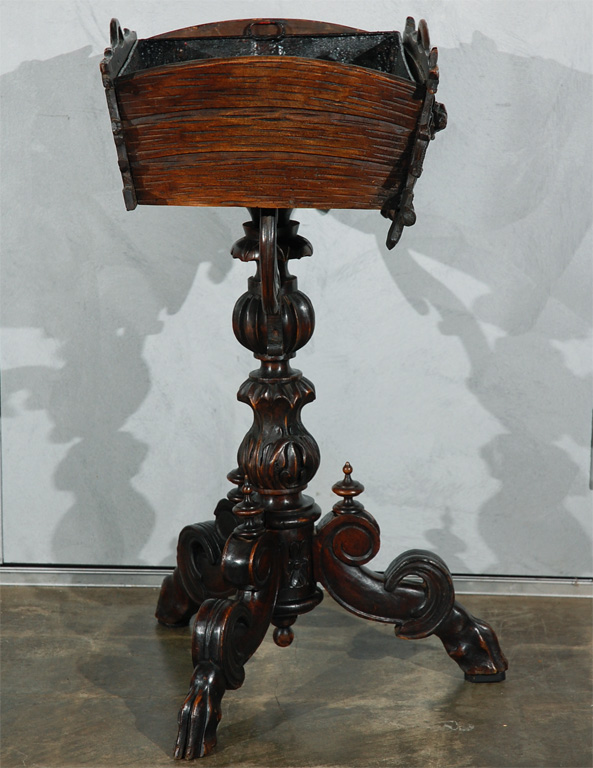 Black Forest Planter
A good Black Forest planter resting on a central column which is supported by three hoofed feet. The planter, column and feet have an interesting variety of carved and turned elements. All in all this planter will make a statement wherever situated.
Germany, 19th Century
34" H X 23.25" W X 19" D
Materials and Techniques: Carved Wood
Condition: Good condition. Usual signs indicating age and wear normal for an older item including minor; shrinkage, marking, rubbing, dings, cracking, surface oxidization, etc. Cleaned, polished, repaired, ready for installation and use.
Reference: DF121