Decorative Pair of Wall Half Columns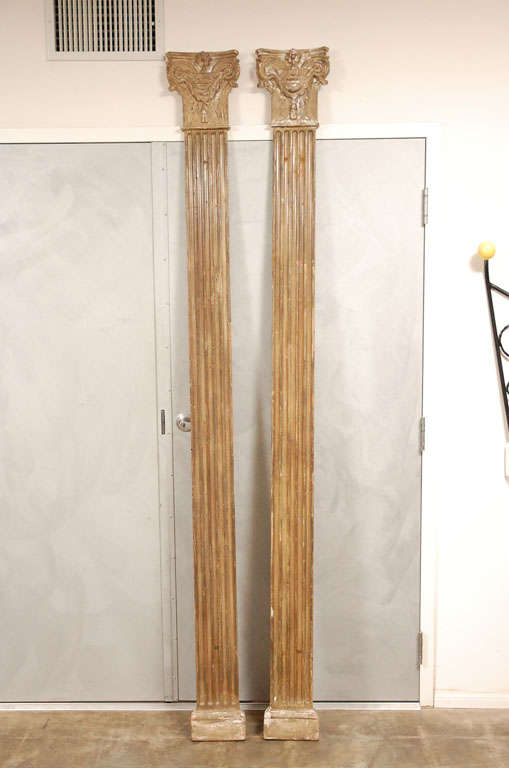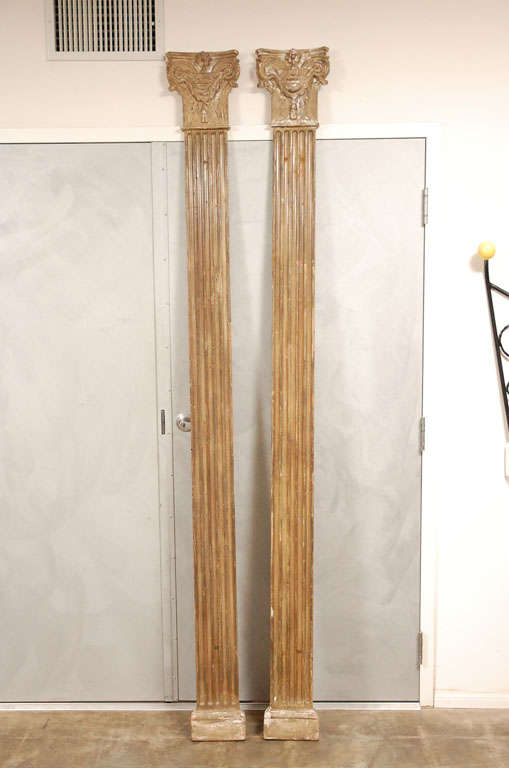 Decorative Pair of Wall Half Columns
A good pair of old decorative wall columns, thought to be early 19th century and from Italy. They could add interest to your next project.
Italy; circa 19th Century
90" H X 9.75" W X 11.5" D
Materials and Techniques: Carved Wood, Gilt
Condition: Very good condition. Usual signs indicating age and wear normal for an older item which may include minor; marking, rubbing, distressing, shrinkage, cracking, loss of paint, surface oxidization, etc.. Cleaned, polished, ready for installation and use.
Reference: CONGR008