Large Antique Hallstand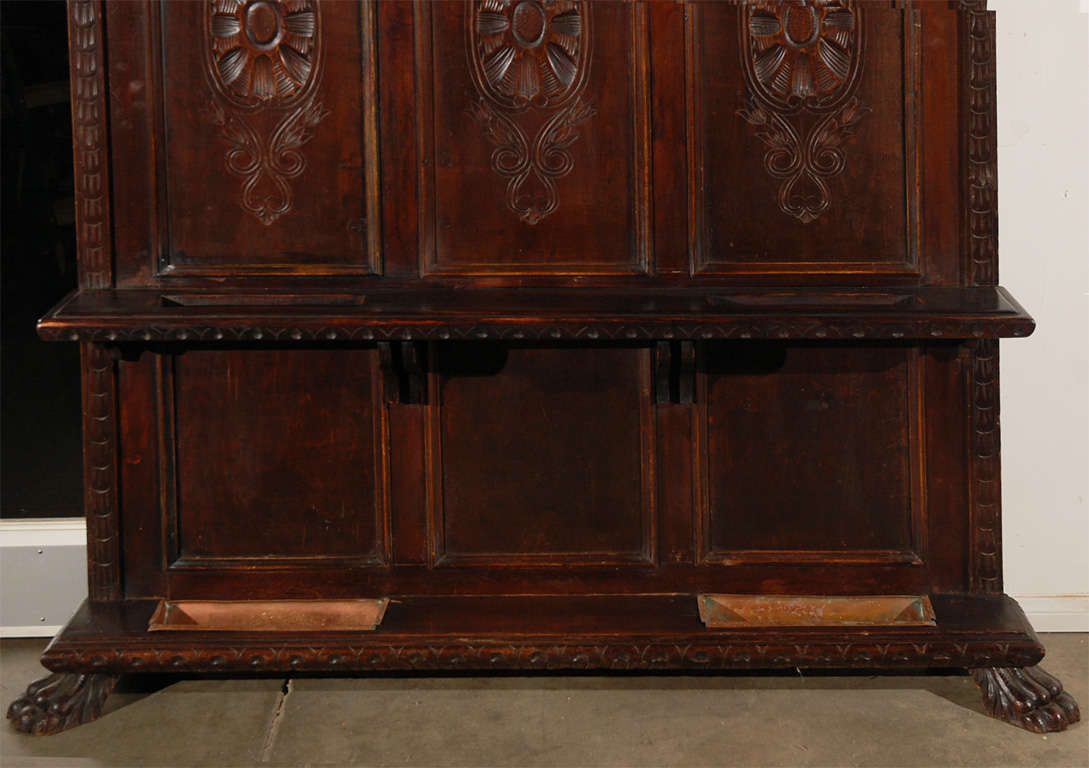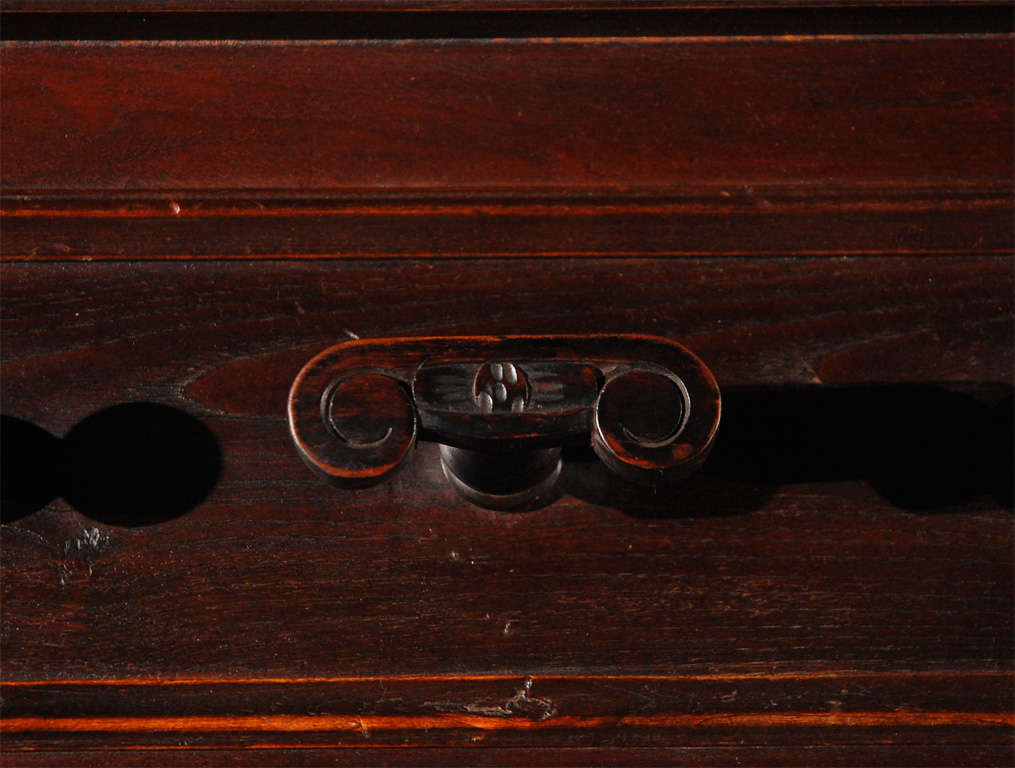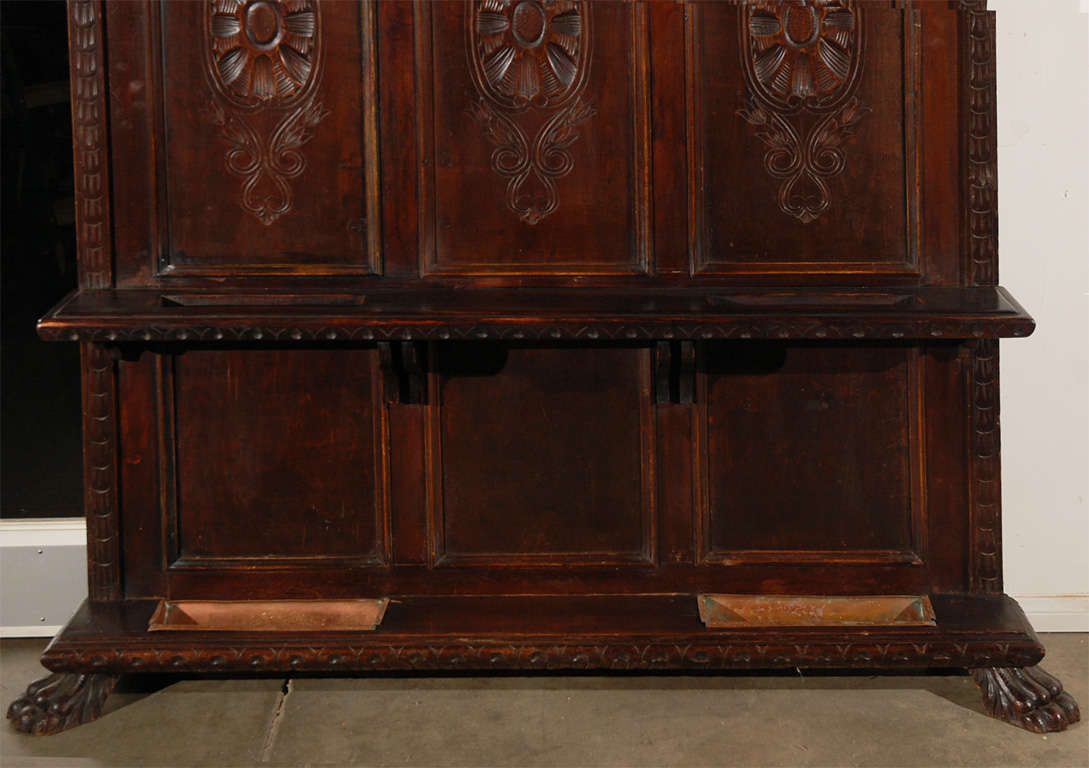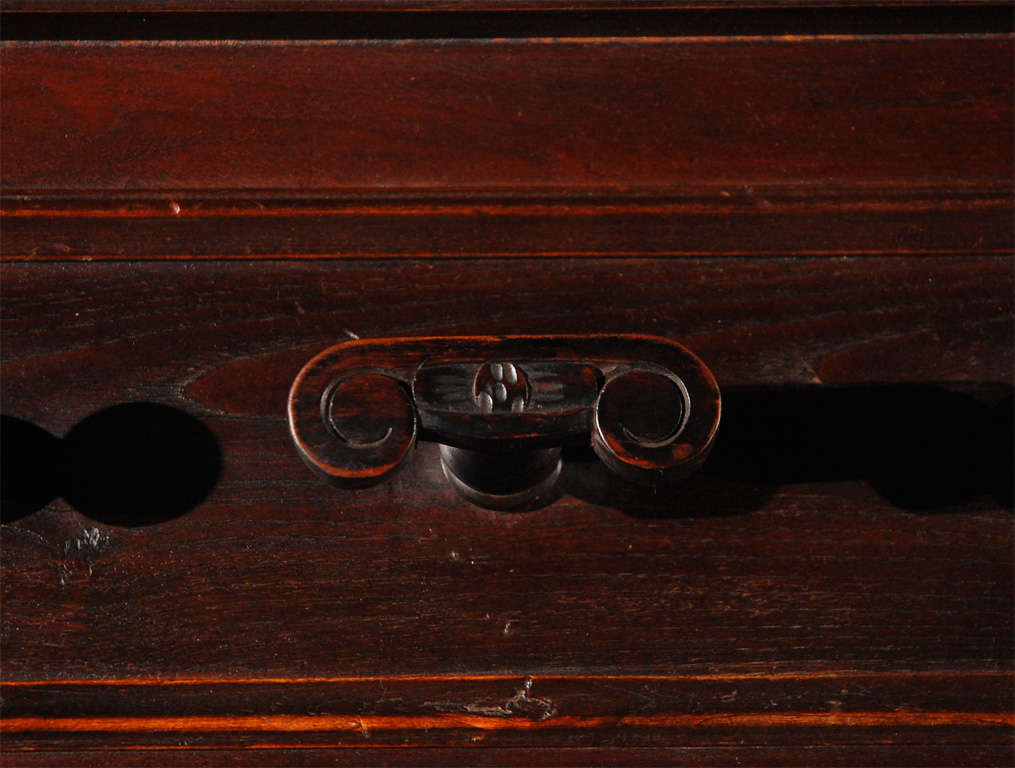 sale
Large Antique Hallstand
A very nice, large, antique 19th century French carved oak stand for hats, coats, umbrellas and walking sticks. This will easily fill a wanting space and create a point of interest.
France, 19th century
85" H X 64" W X 9" D
Materials and Techniques:Carved, turned or molded oak elements. Small shelf having two openings for walking sticks or umbrellas. Seven hat and coat holders. Six panels, three having chip carving. Heavy carved paws (2). Copper drip pans (2).
Condition: Very good condition. Usual signs indicating age and wear normal for an antique which may include minor; marking, rubbing, cracking, shrinkage, old repairs, surface oxidization, etc. Cleaned, polished, ready for installation and use.
Reference: DF119