Neon "X"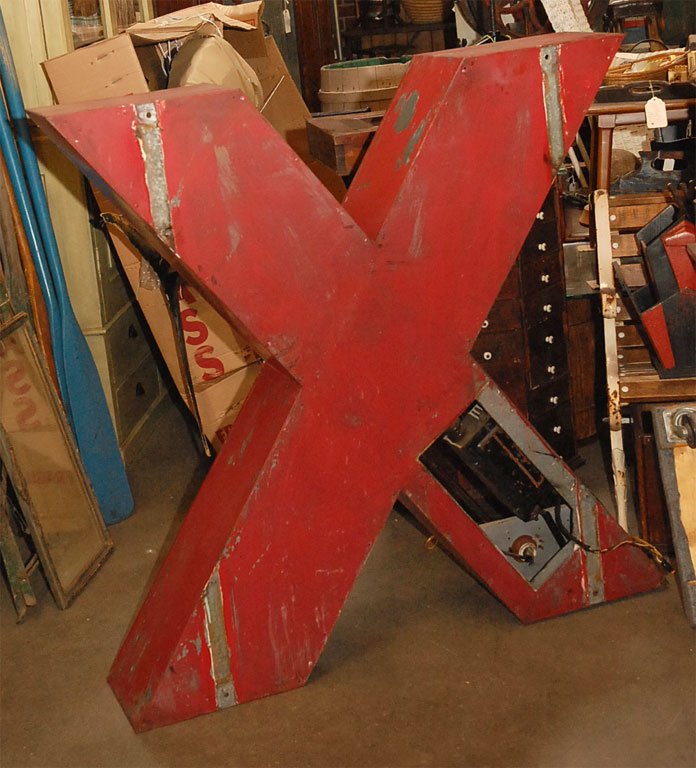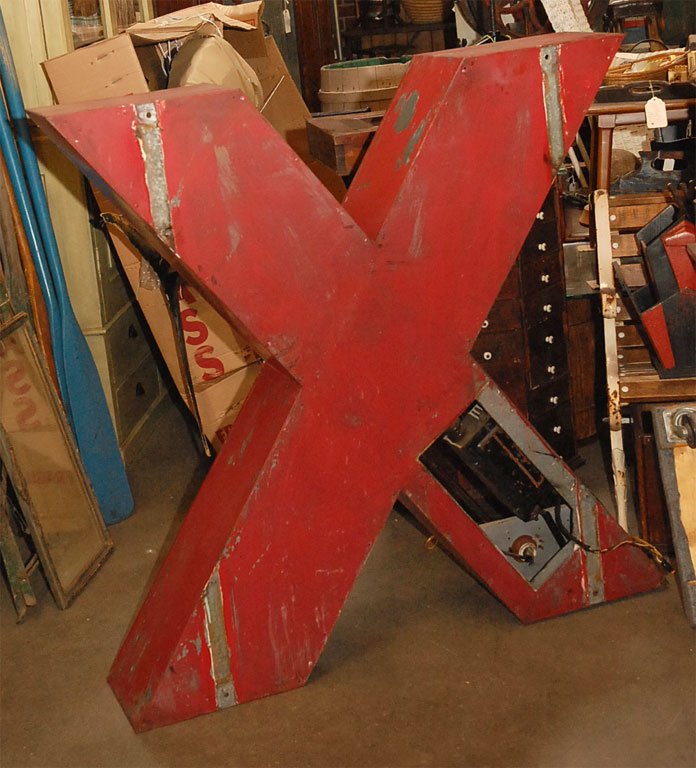 Neon "X"
What can we say? Who would want this? Who wouldn't? We love it so we bought it, shipped it from New York to California (via the Santa Fe railroad) and then...Lit it UP...And SURPRISINGLY IT STILL WORKS!!! You only need the right spot for this "one of" piece of Americana.
United States, circa 20th Century
47.5" H X 47.5" W X 10.25" D
Materials and Techniques: Metal, Neon Glass, Paint
Condition: Good condition. While it is a working neon sign, all elements show signs of age and wear including; rubbing, marking, flaking, surface oxidization and other other considerations.
Reference: 70111296