Odd Fellows Vanity with Secret Compartments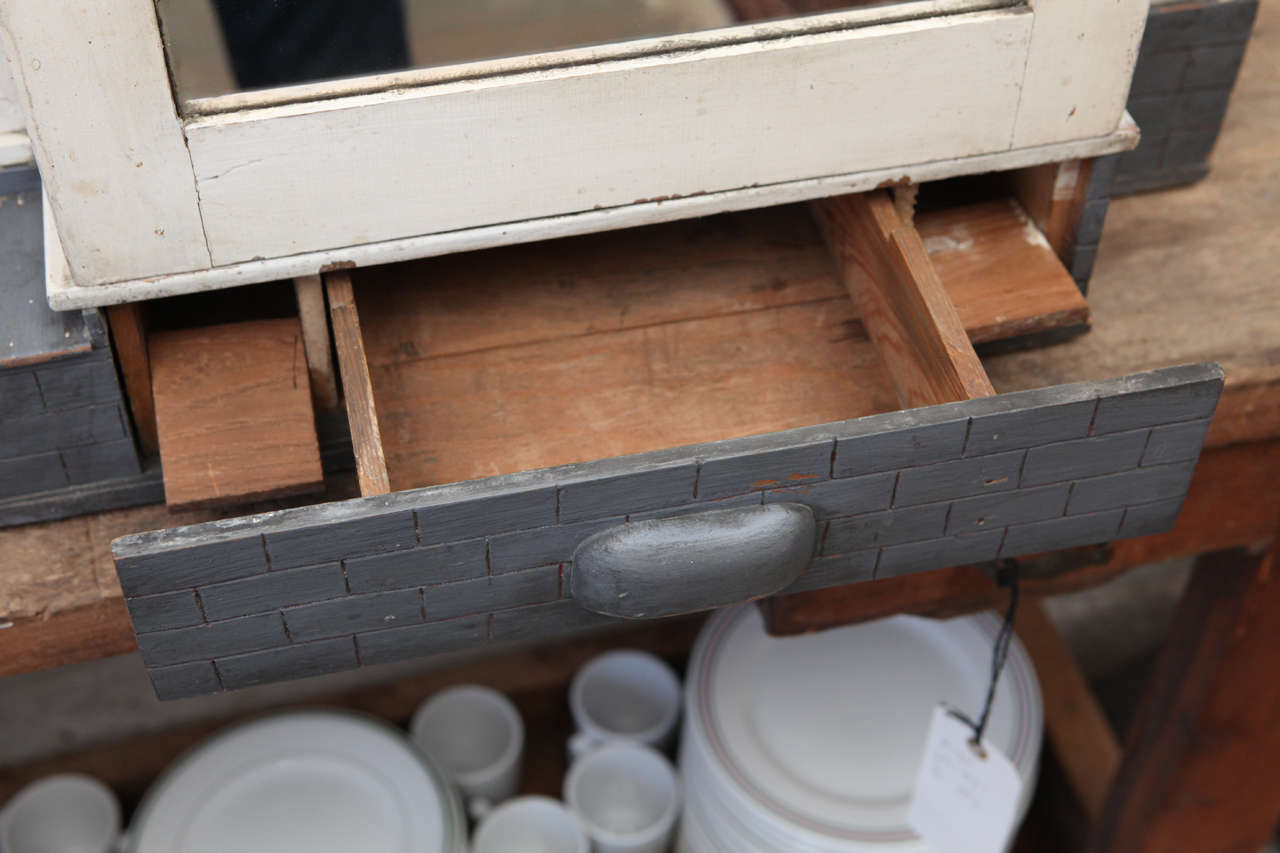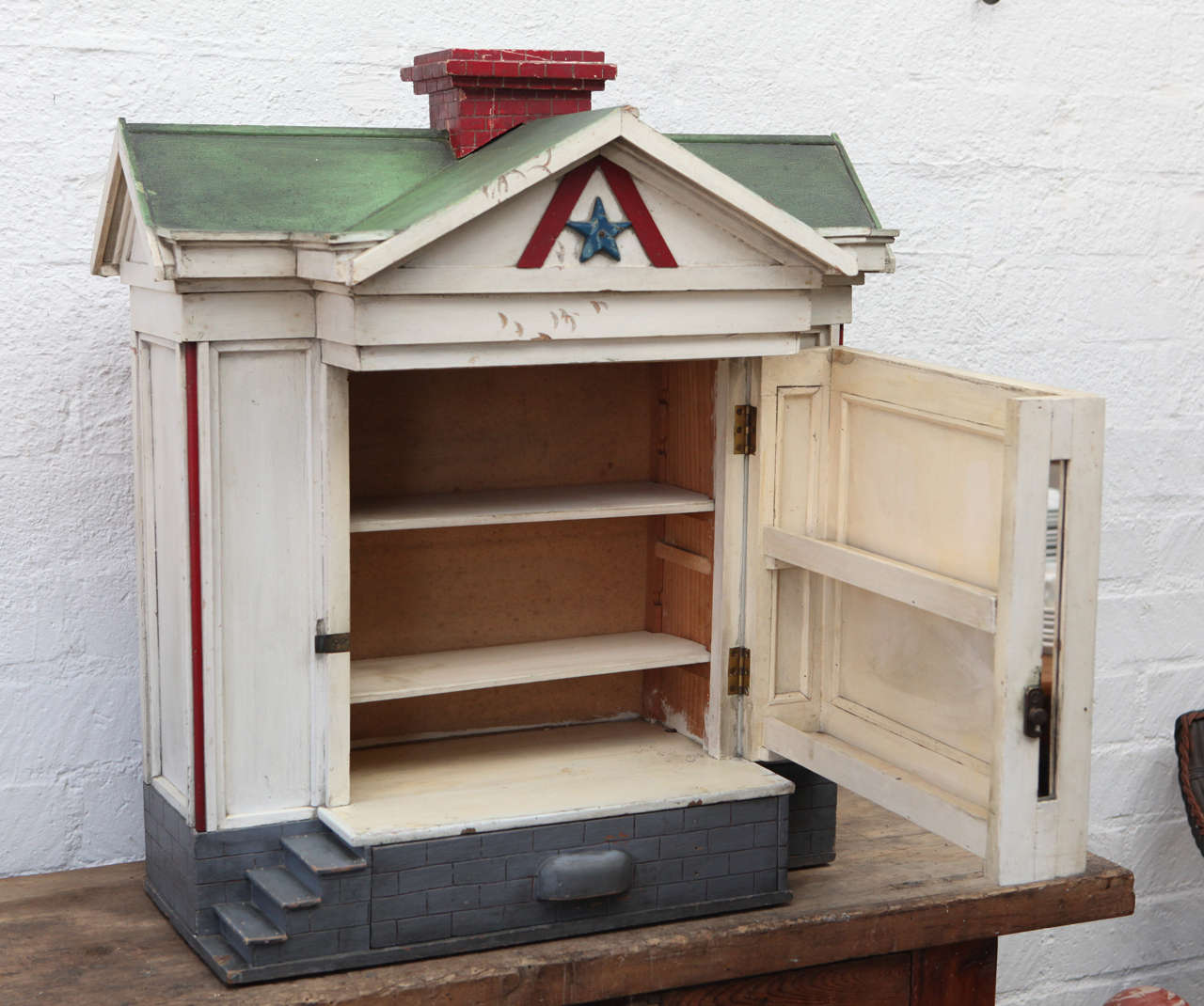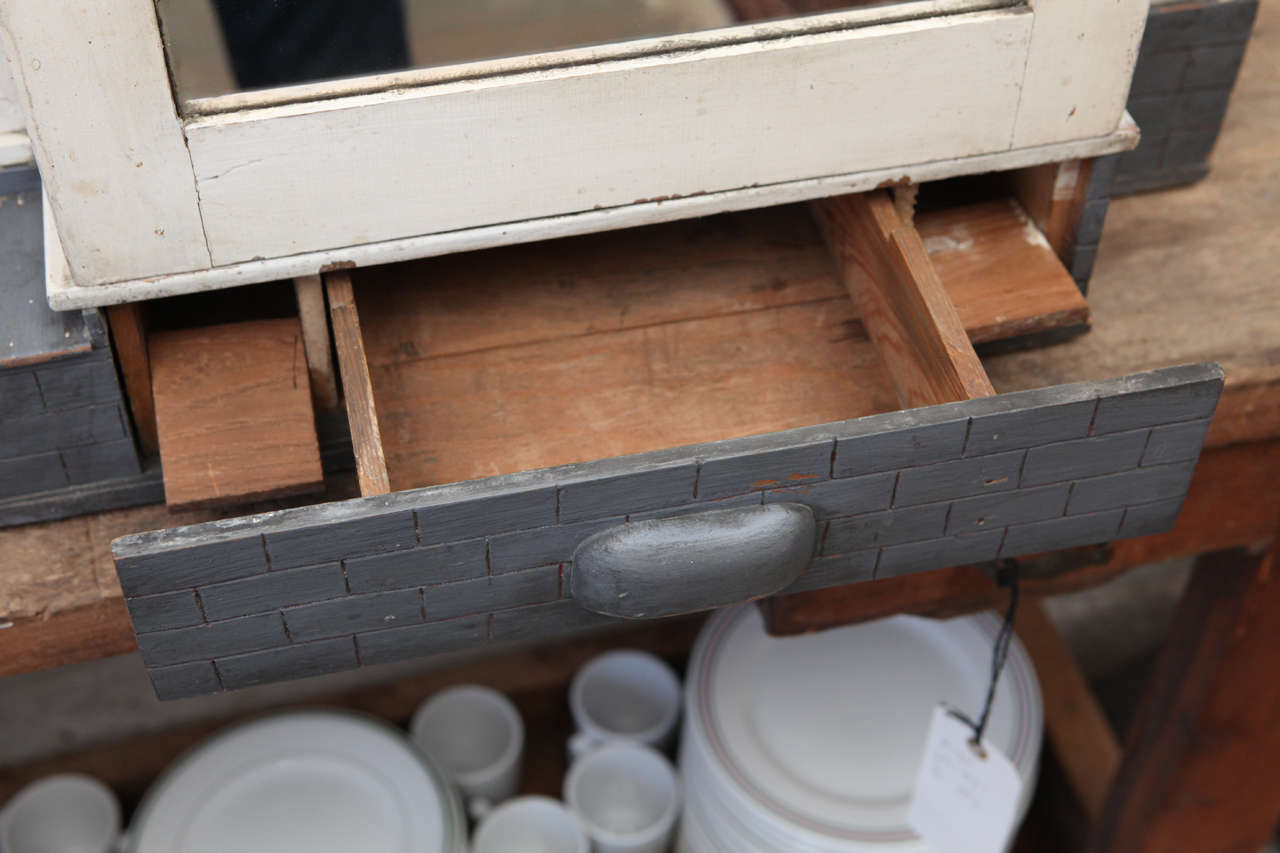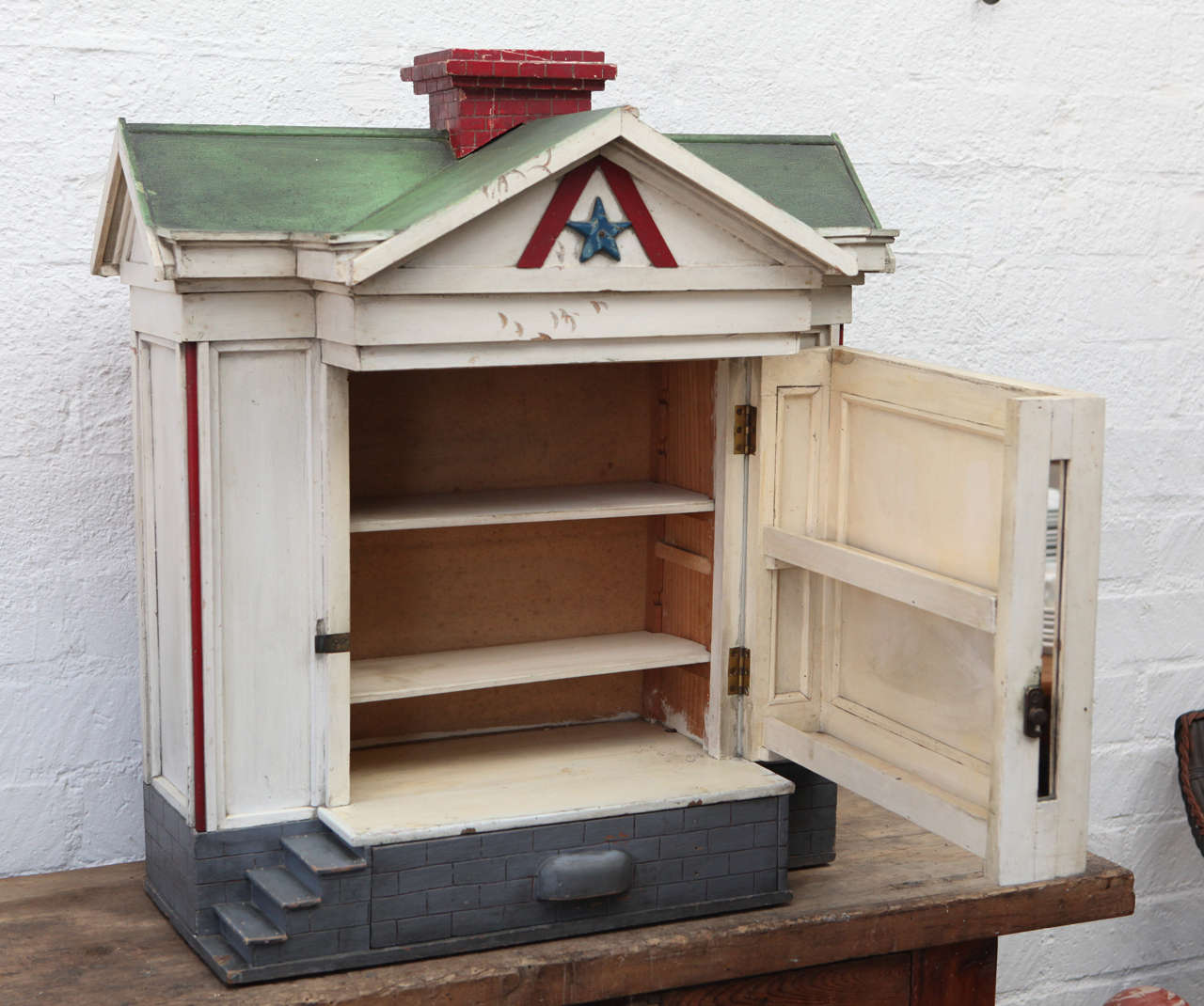 Odd Fellows Vanity with Secret Compartments
This is a truly one of a kind historical curiosity and a beautiful example of Folk Art. The Odd Fellows are a community association with links to the English Odd Fellows Association from the 17th century. The furniture was designed to be used as a vanity or make-up station with shelves inside the mirrored door. The wonders of this piece are a variety of secret compartments hidden with false backings and hollowed side compartments in the "columns" of the house, accessed under the hinged roof. Another interesting architectural detail is the proportioned side steps which give it the real look of a dollhouse.
United States, circa 1920s
30.5" H X 27.75" W X 15.5" D
Materials and Techniques: Wood and Paint.
Condition: This piece may have minor: shrinkage, surface oxidization, rubbing repairs and wear consistent with age and use.
Reference: EO910001