Wooden Berry Crate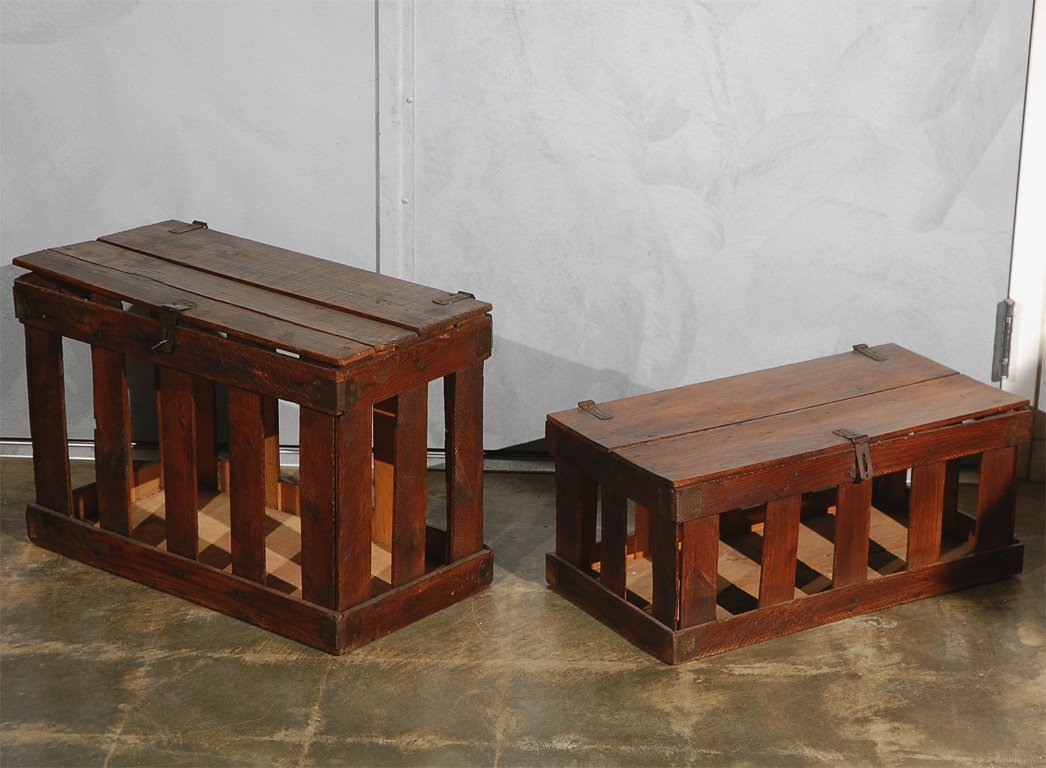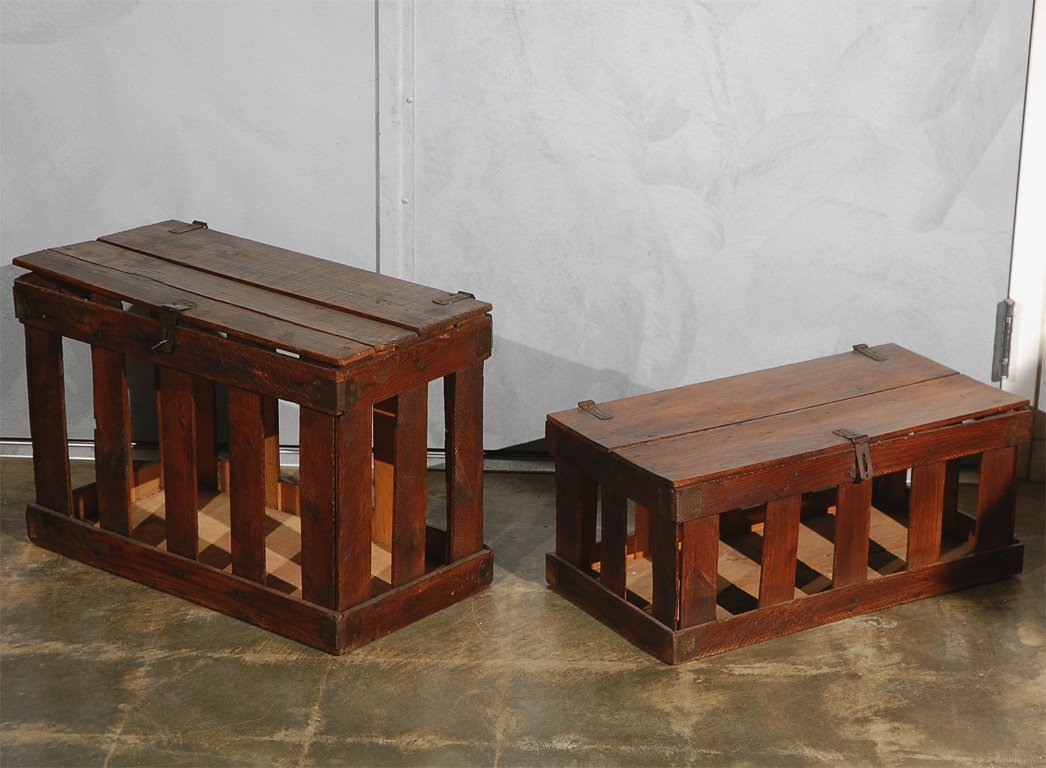 Wooden Berry Crate
We have several of these American berry crates, in different sizes, all are in good condition and will make a good impression when on display. Just the type item for your rustic setting.
Price given is for one crate which may be acquired as a single item.
United States, circa 1830's
12" H X 23" W X 12" D
Materials and Techniques: Wood
Condition: Usual signs indicating age and wear normal for an older item including; shrinkage, cracking, marking, rubbing, surface oxidization, etc. Some crates have smaller trays for berries. Cleaned, waxed, ready for installation and use.
Reference: B0605011