Wooden Delivery Box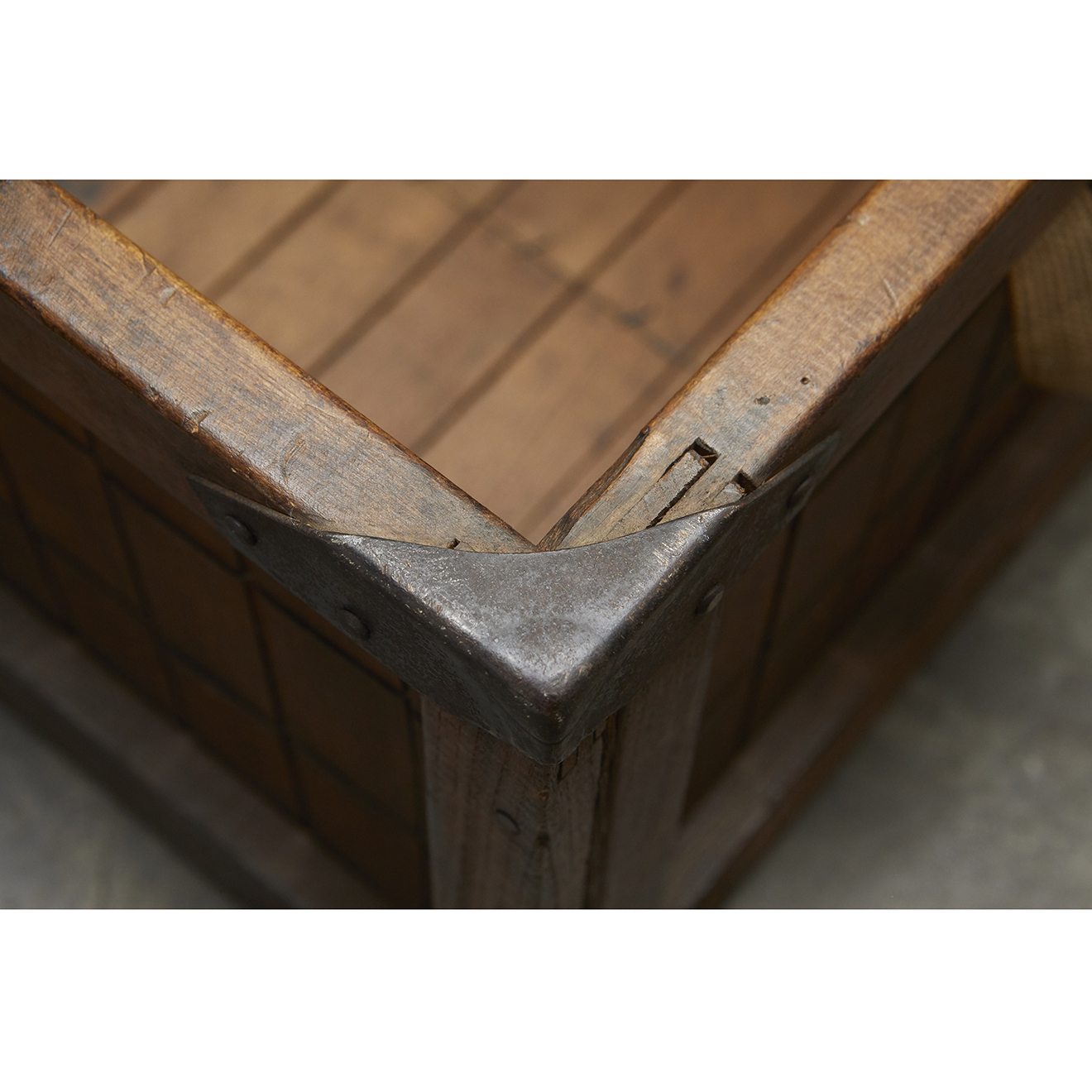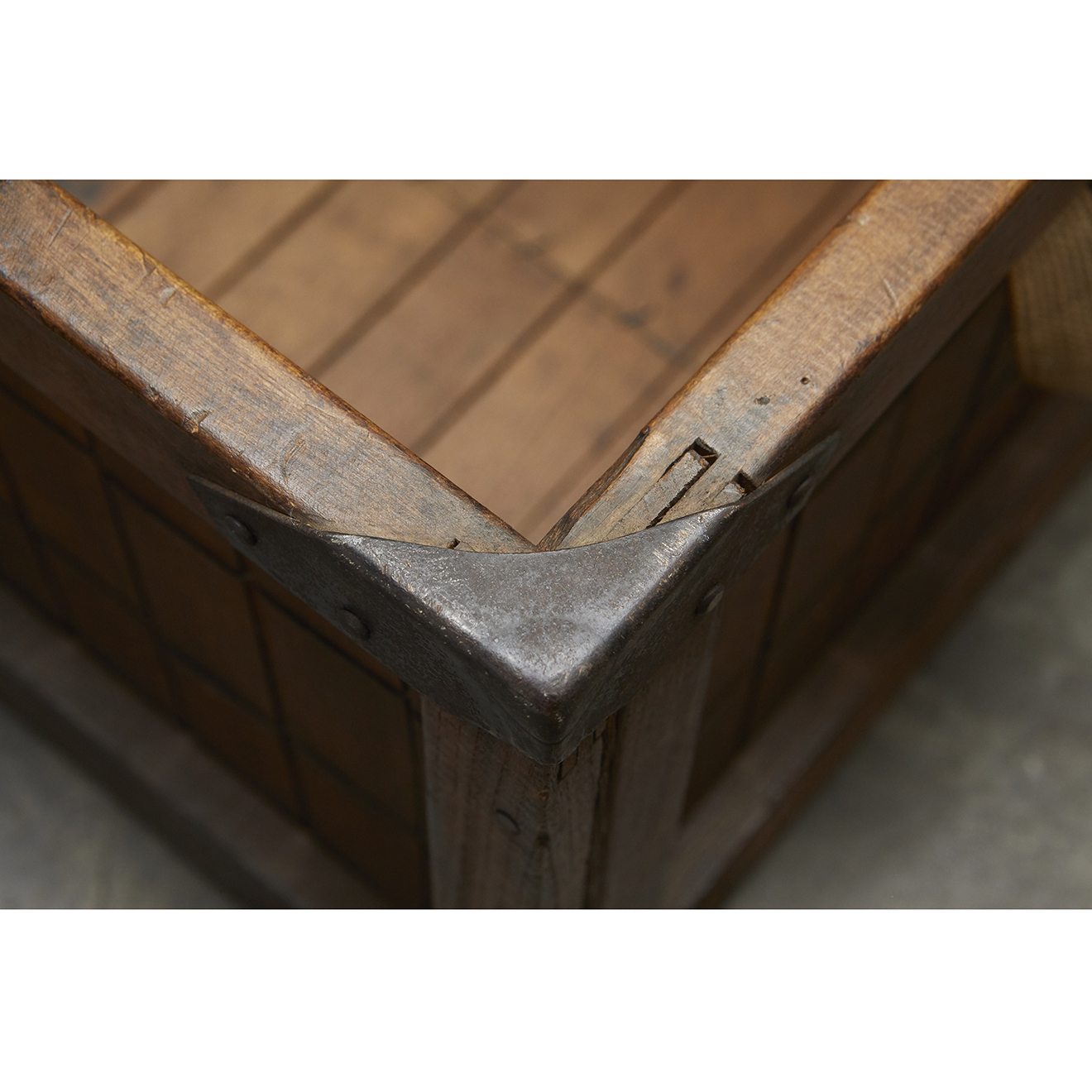 Wooden Delivery Box
This early 20th century slated delivery box is well suited for a variety of display and storage purposes in a home or a commercial setting. The frame is made of solid wood with reinforced metal corners. The slated sides and bottom are connected with neatly wound wire. The box has two fabric handles.
United States, circa 1920's
14.5" H X 28.25" W X 20.13" D
Materials: Wood, Metal, Wire, Fabric.
Condition: Good condition with usual signs of age and use for an older item.
Reference: E0909006