3-Seat Sling Sofa by Bruce Hannah & Andrew Morrison for Knoll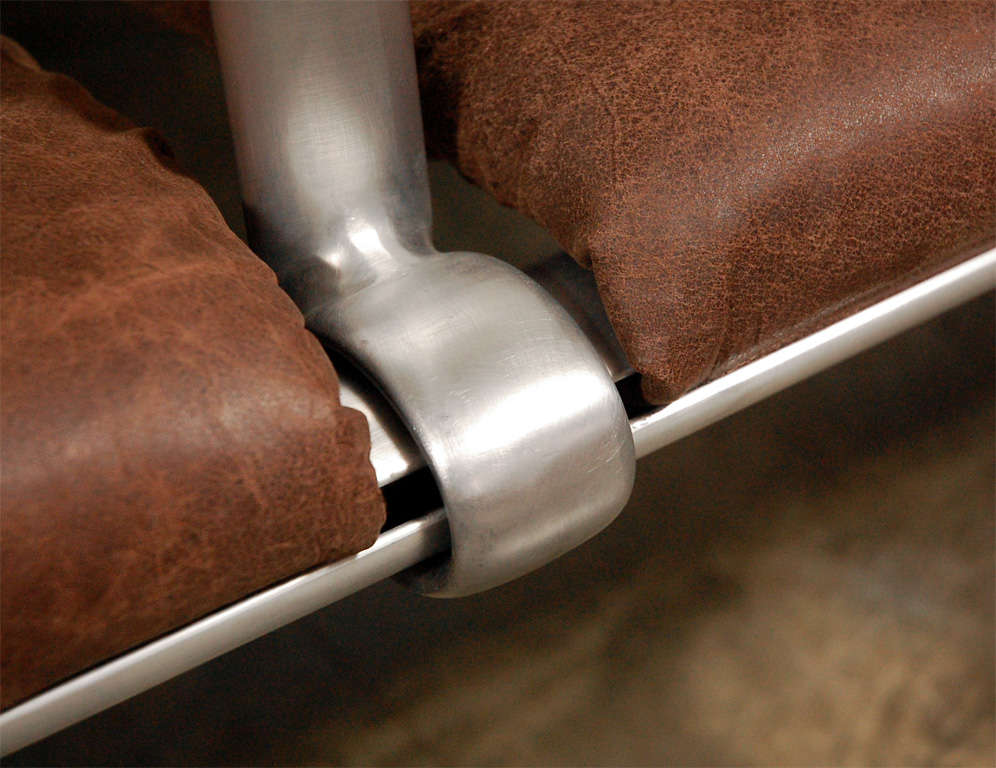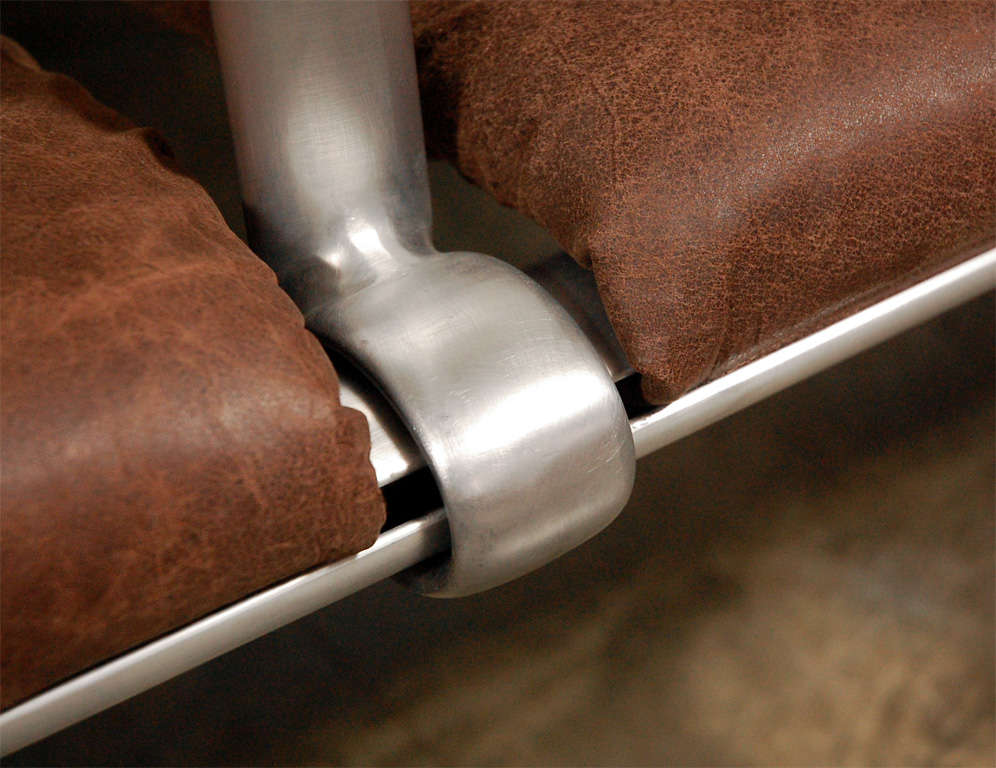 3-Seat Sling Sofa by Bruce Hannah & Andrew Morrison for Knoll
This mid-century Iconic 3-seat Sling Sofa was designed by Bruce Hannah & Andrew Morrison for Knoll. The frame is caste aluminum and the seats have been re-upholstered in soft distressed leather with linen backs.
United States, circa 1970's
28" H X 73" W X 30" D
Materials and Techniques: Caste aluminum, leather, and linen.
Condition: Excellent restored condition
Reference: 80809010