Metal Chiavari Chairs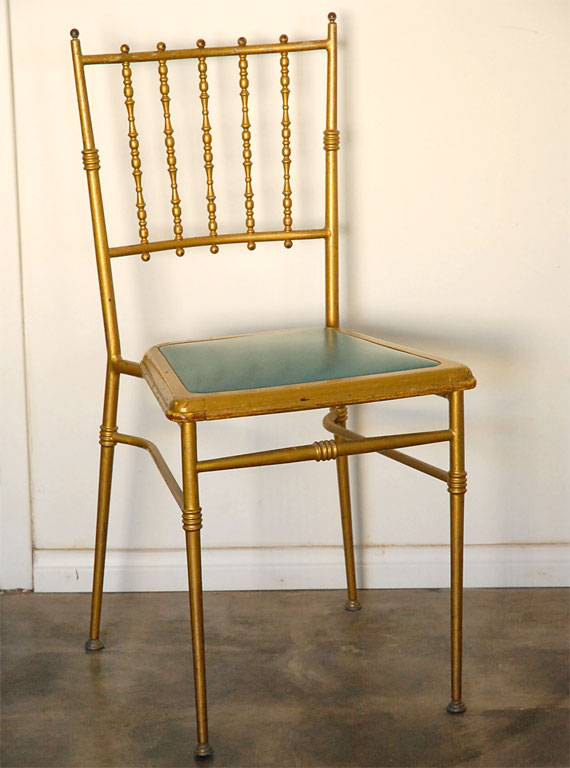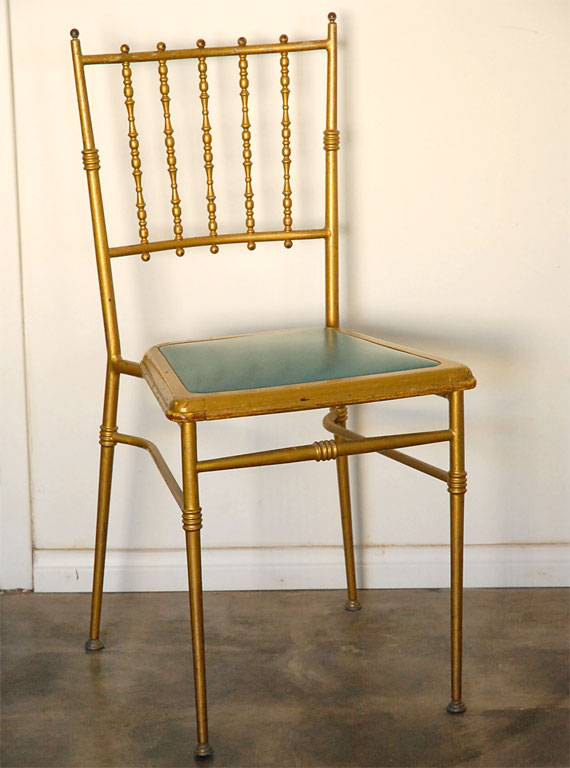 Metal Chiavari Chairs
Used in England for parties and at dances. This set of six chairs would be well suited for that perfect setting, around the dining room table, on the patio or other appropriate spot.
England, circa, 20th Century, 1950's
33" H X 16" W X 15.5" D
Materials and Techniques: Metal, Wood, Paint, Upholstery.
Condition: Painted surfaces worn. Usual signs of age and wear for an older item. Reupholster or as use as is.
eference: CE000