Mid-Century Upholstered Rosewood Chairs- Pair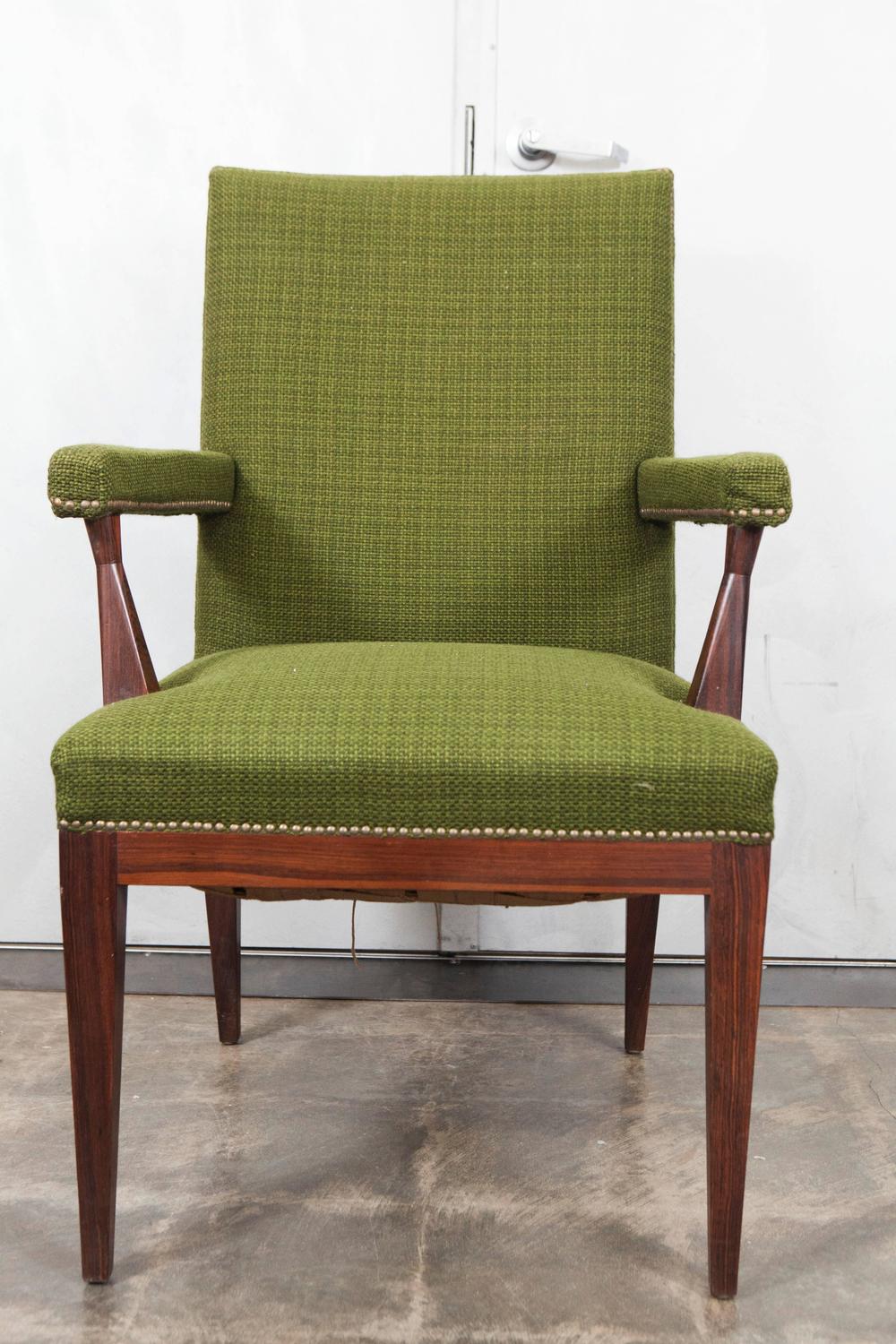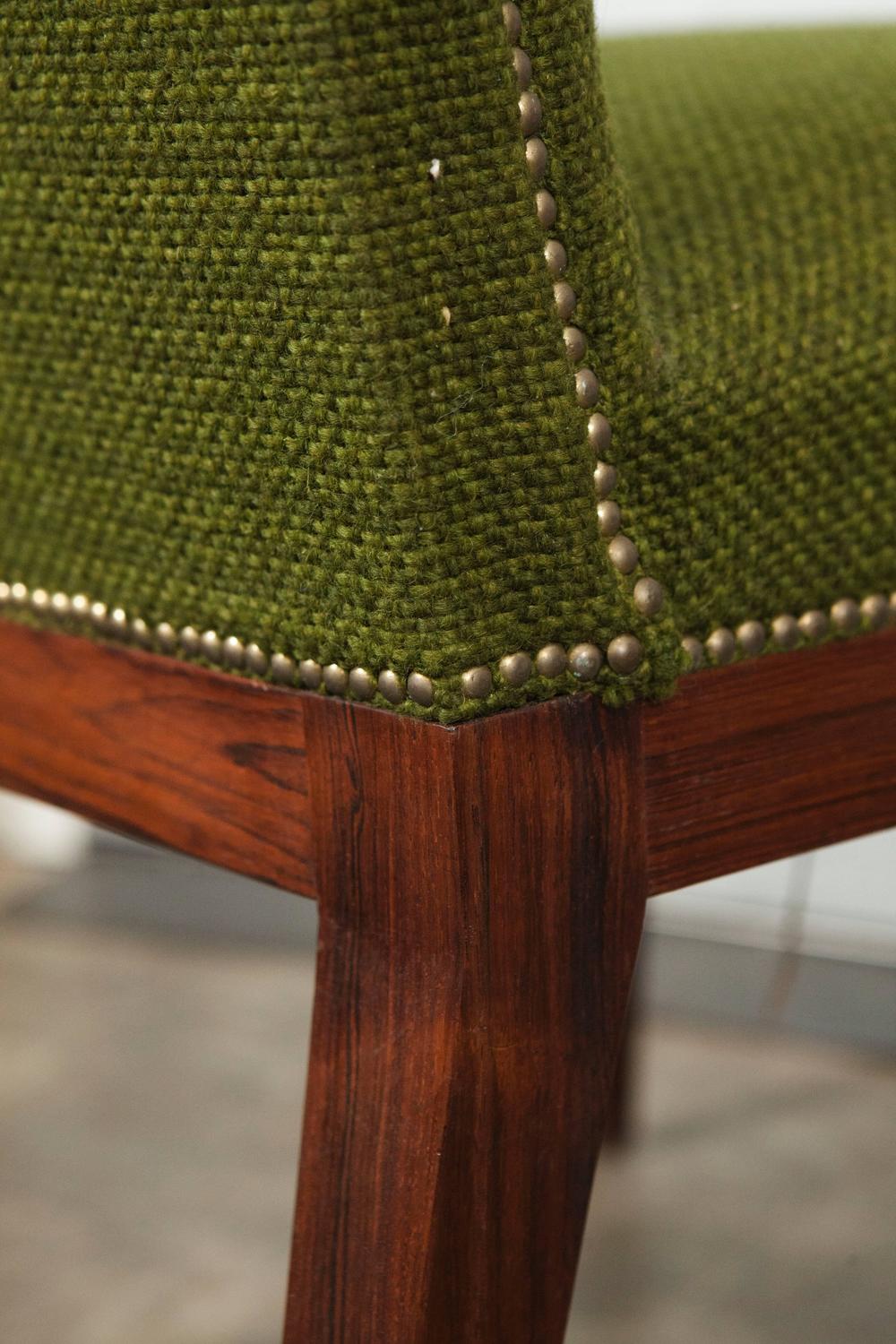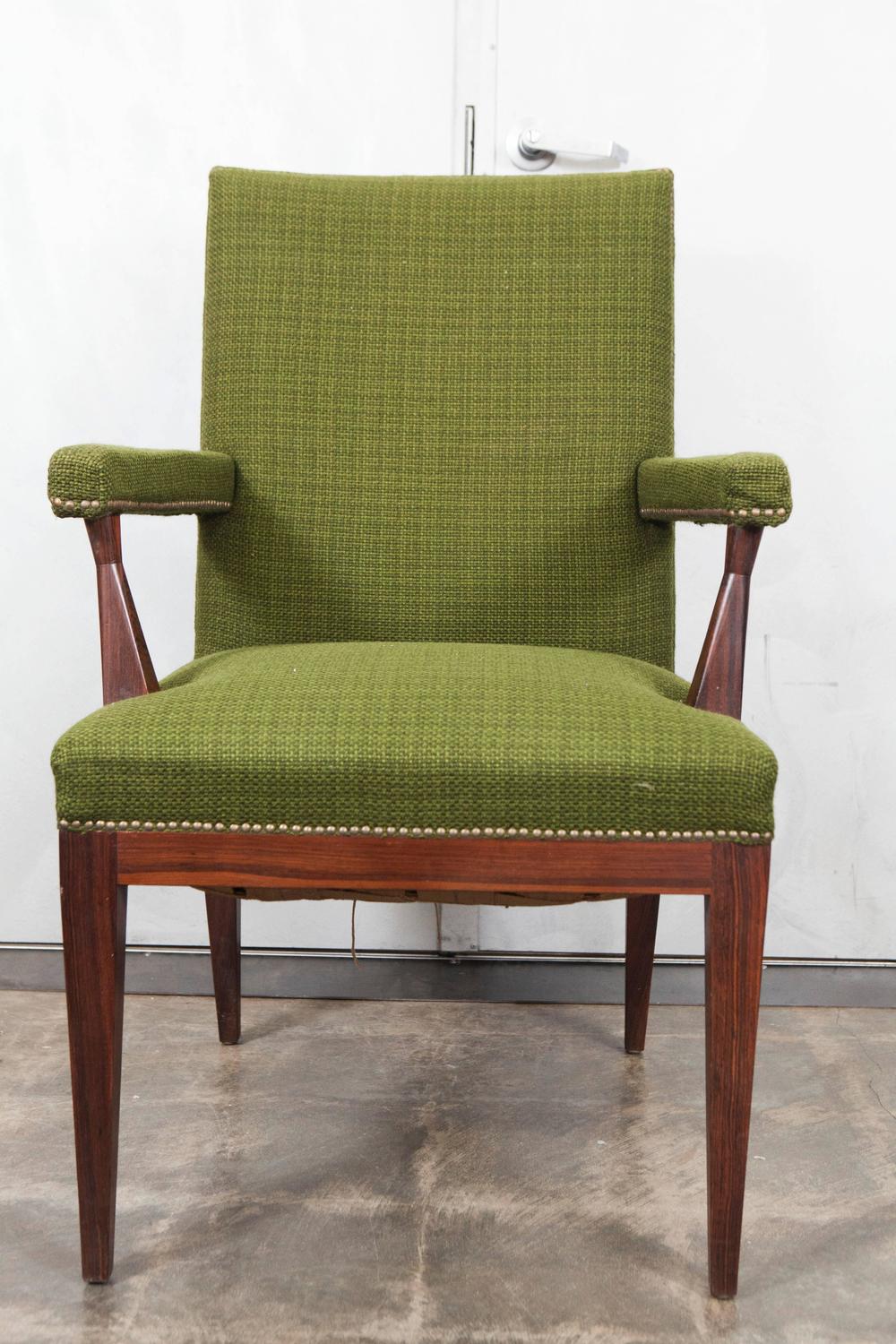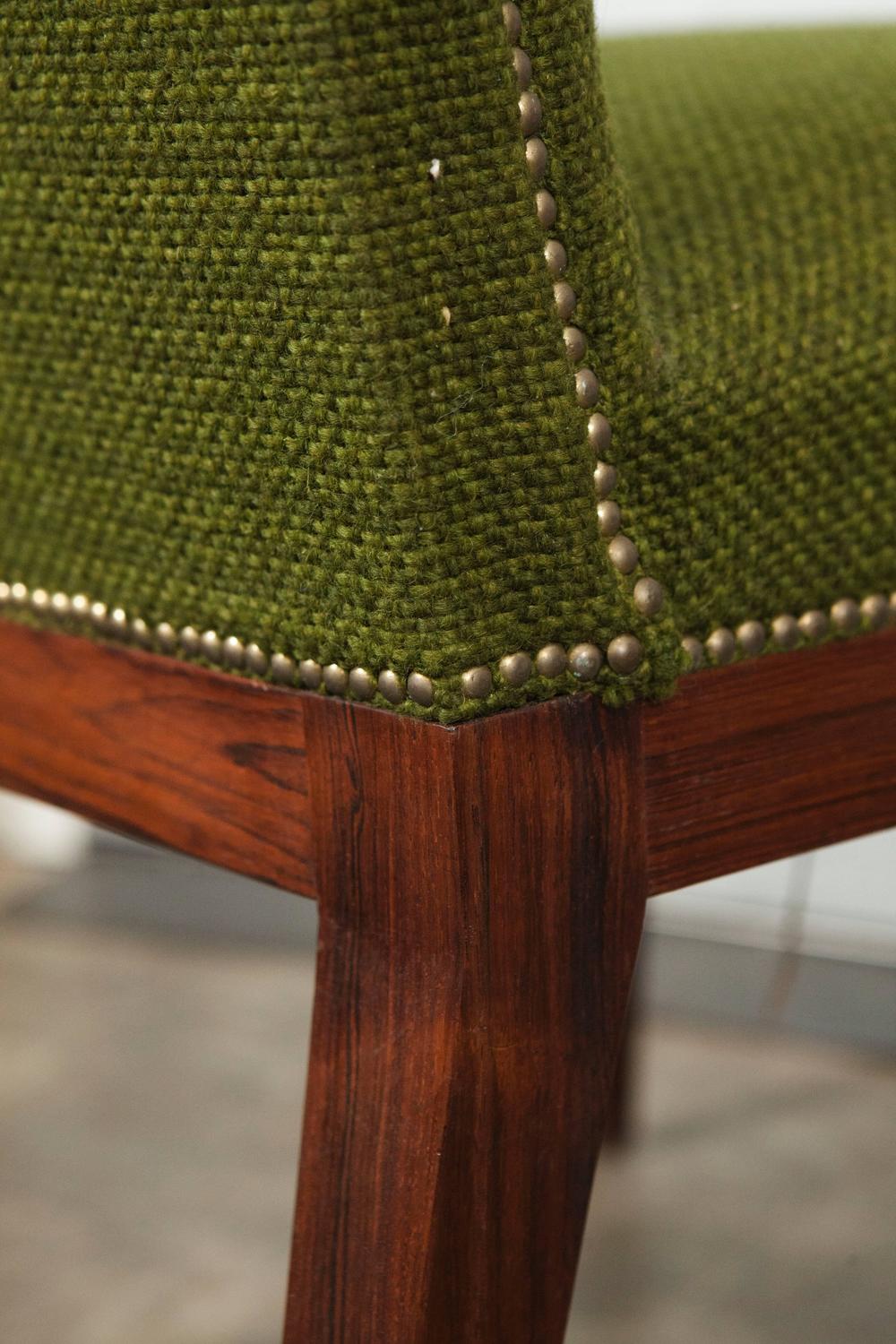 Mid-Century Upholstered Rosewood Chairs- Pair
This pair of Mid-Century armchairs are made of rosewood and upholstered in a vintage green fabric. Based on their style and materials we believe they were designed and produced in Scandinavia in the 1950s.
Scandanavia, circa 1950's
40" H X 24.5" W X 23" D
Materials and Techniques: Rosewood, Vintage Upholstery.
Condition: Good. May have very minor: shrinkage, cracking, surface oxidization, rubbing, as is normal with an item of this age.
Reference: 9HP039