Vintage Stool with Adjustable Seat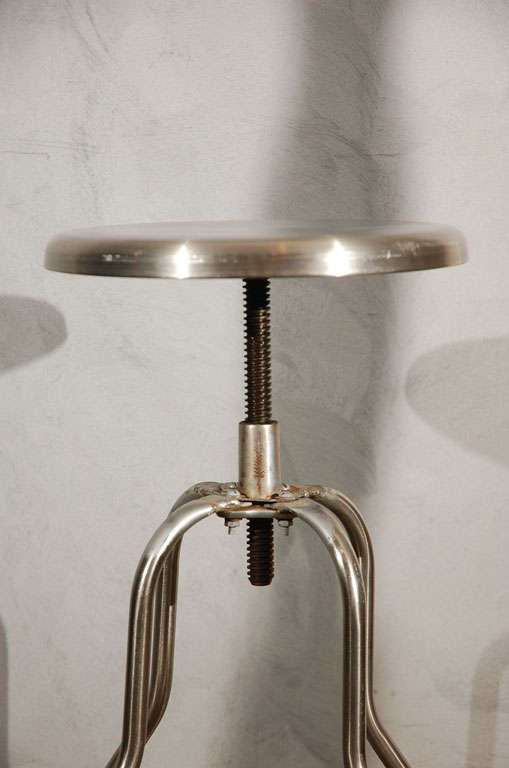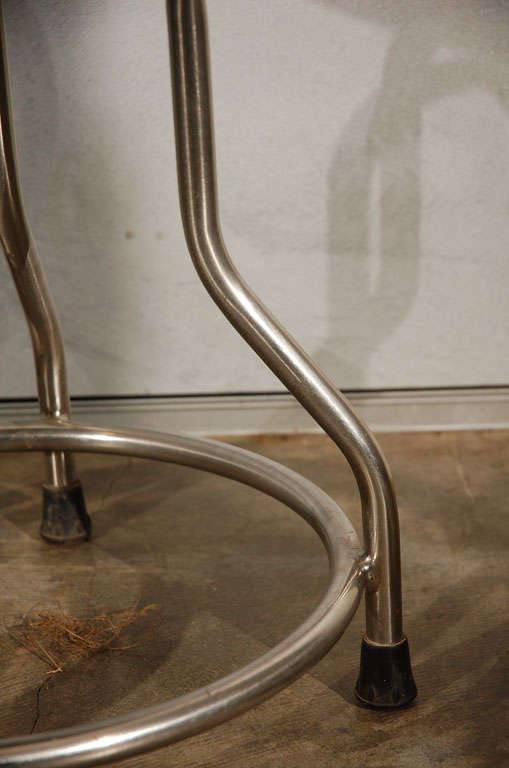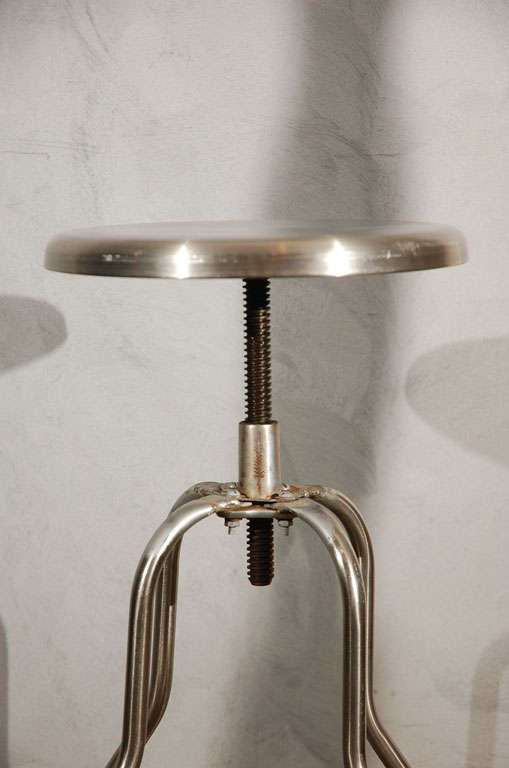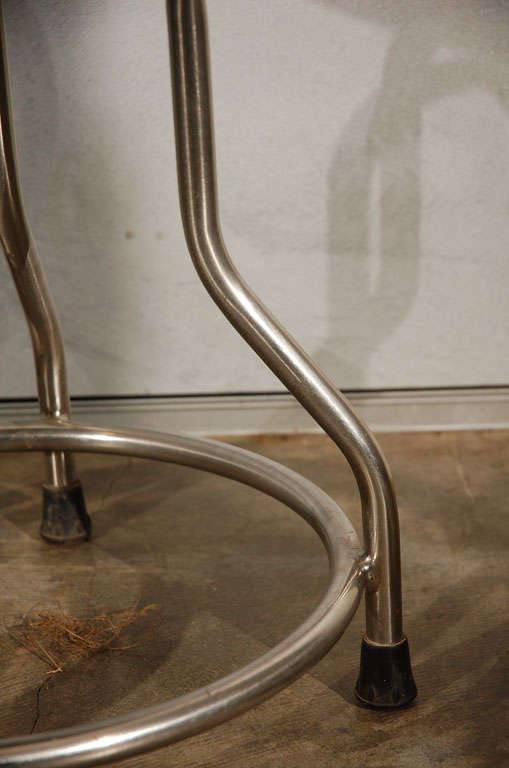 Vintage Stool with Adjustable Seat
This good stool in polished steel has an adjustable (screw) seat and a lower bar foot rest. It has a nice clean design. The piece will be an asset in all types of settings. There is an original paper label on the underside of the seat.
United States, circa 1950's
H 21.5 in. x Dia. 17 in.
Materials and Techniques: Metal, Rubber tips
Reference: F1224001