1920's Wicker Console or Sofa Back Table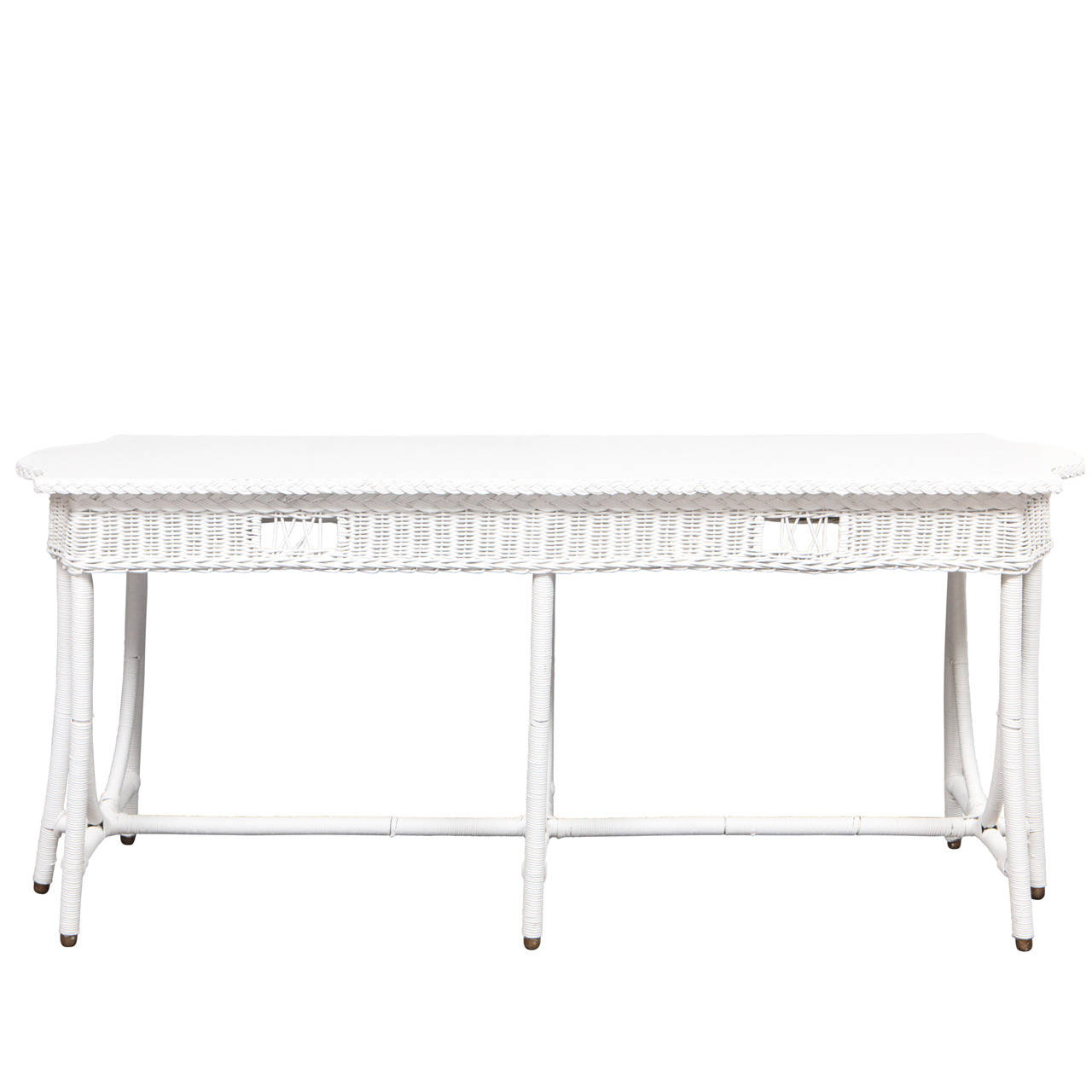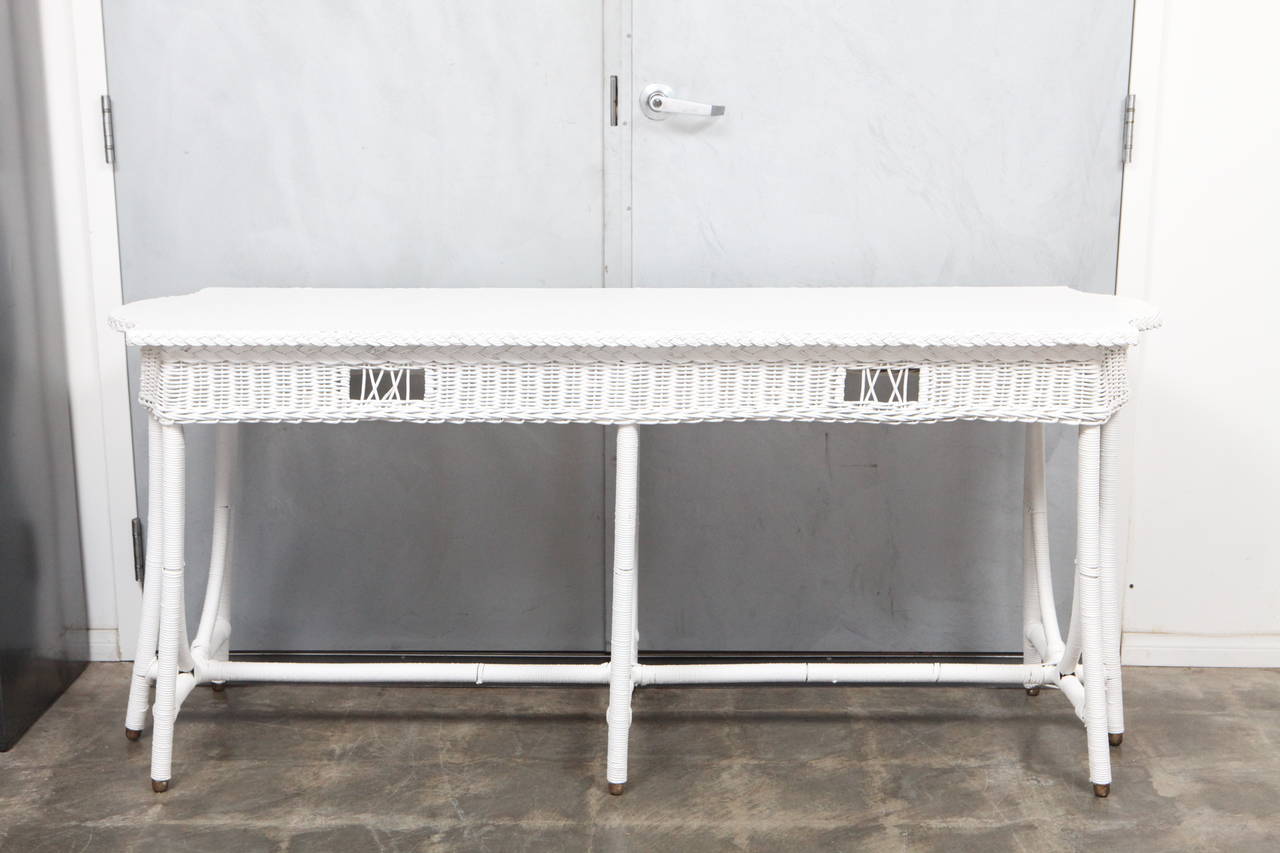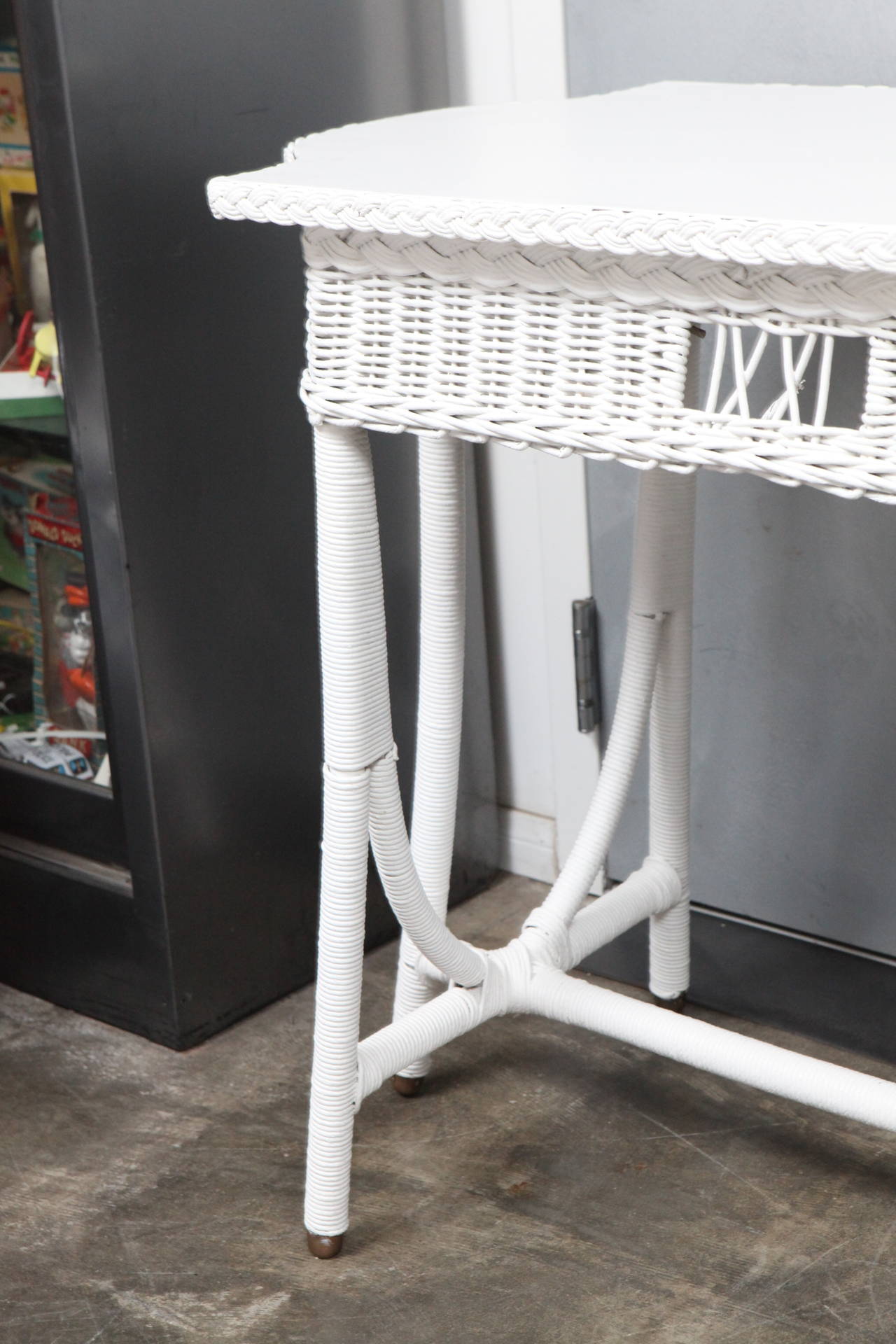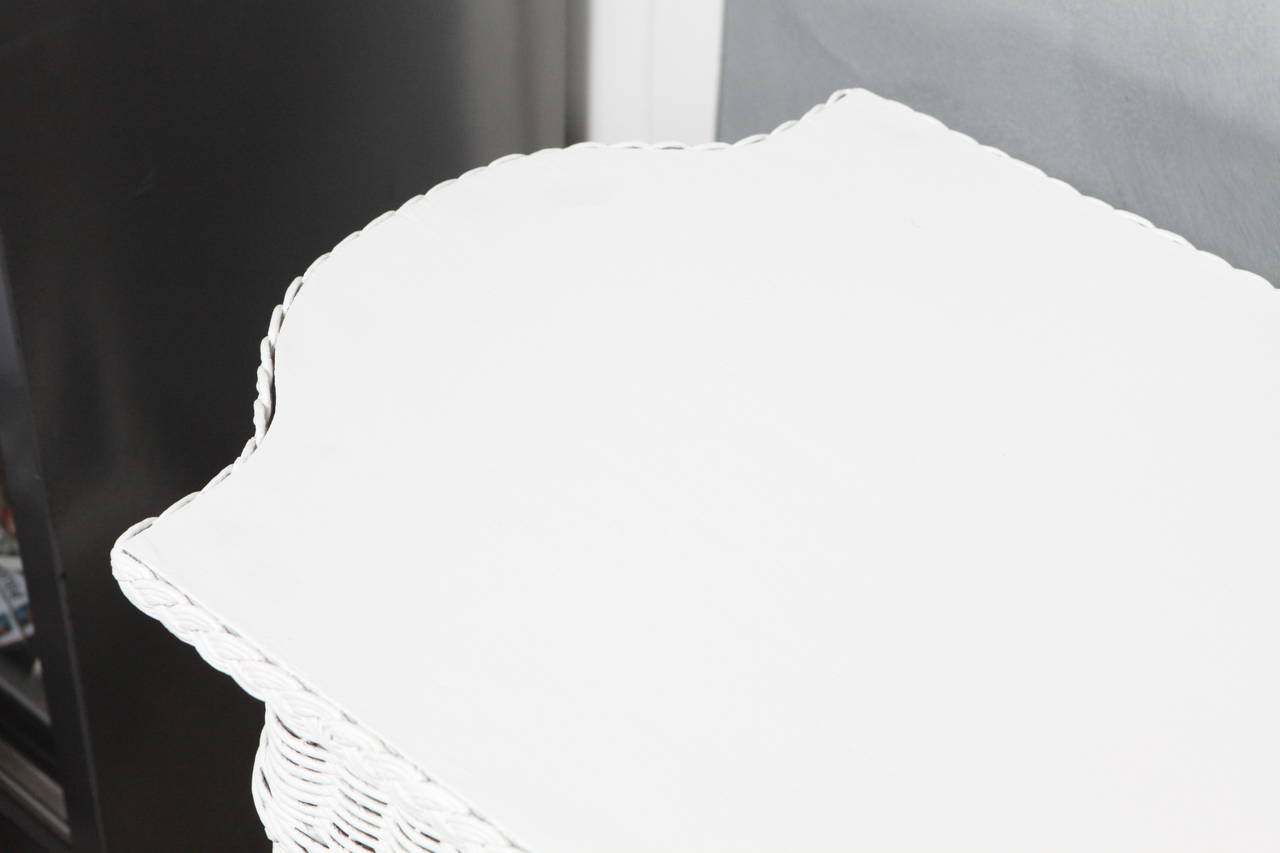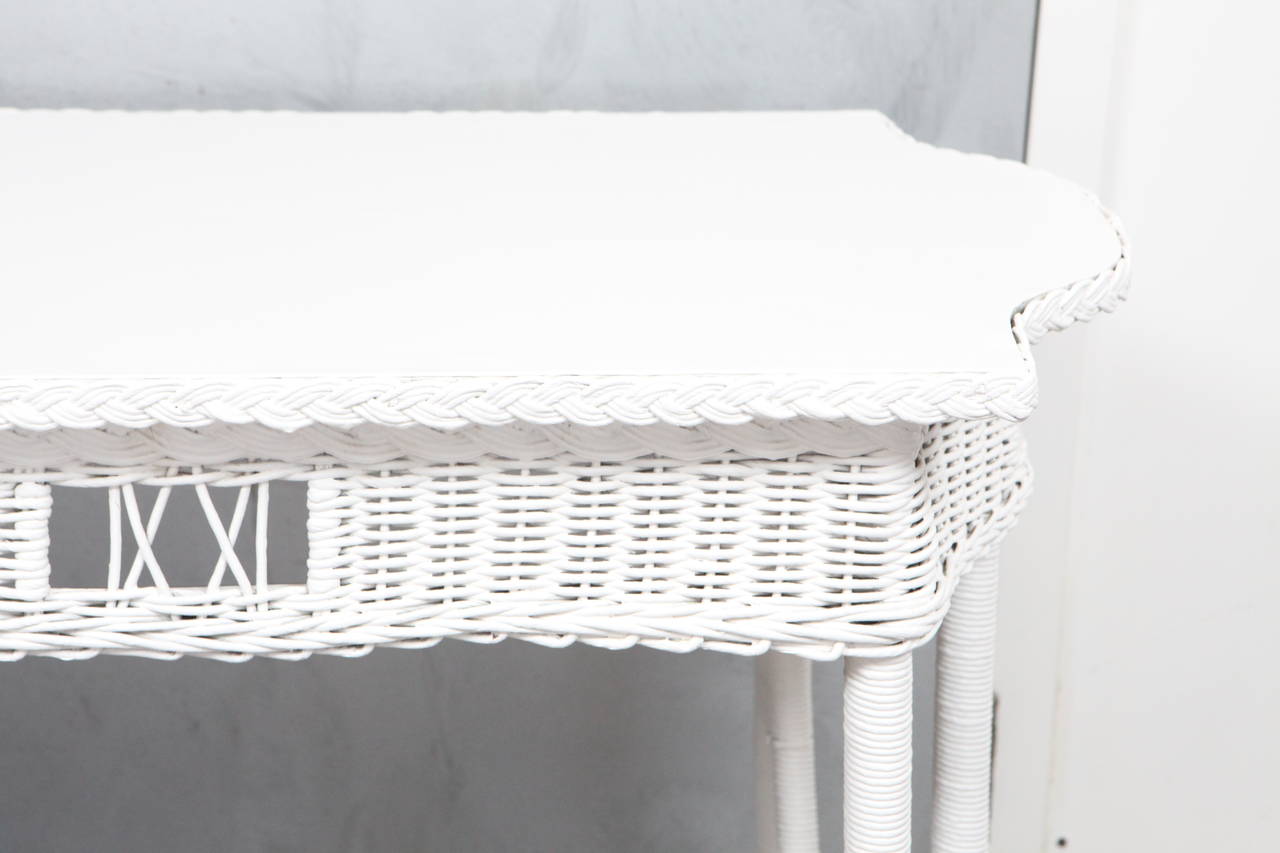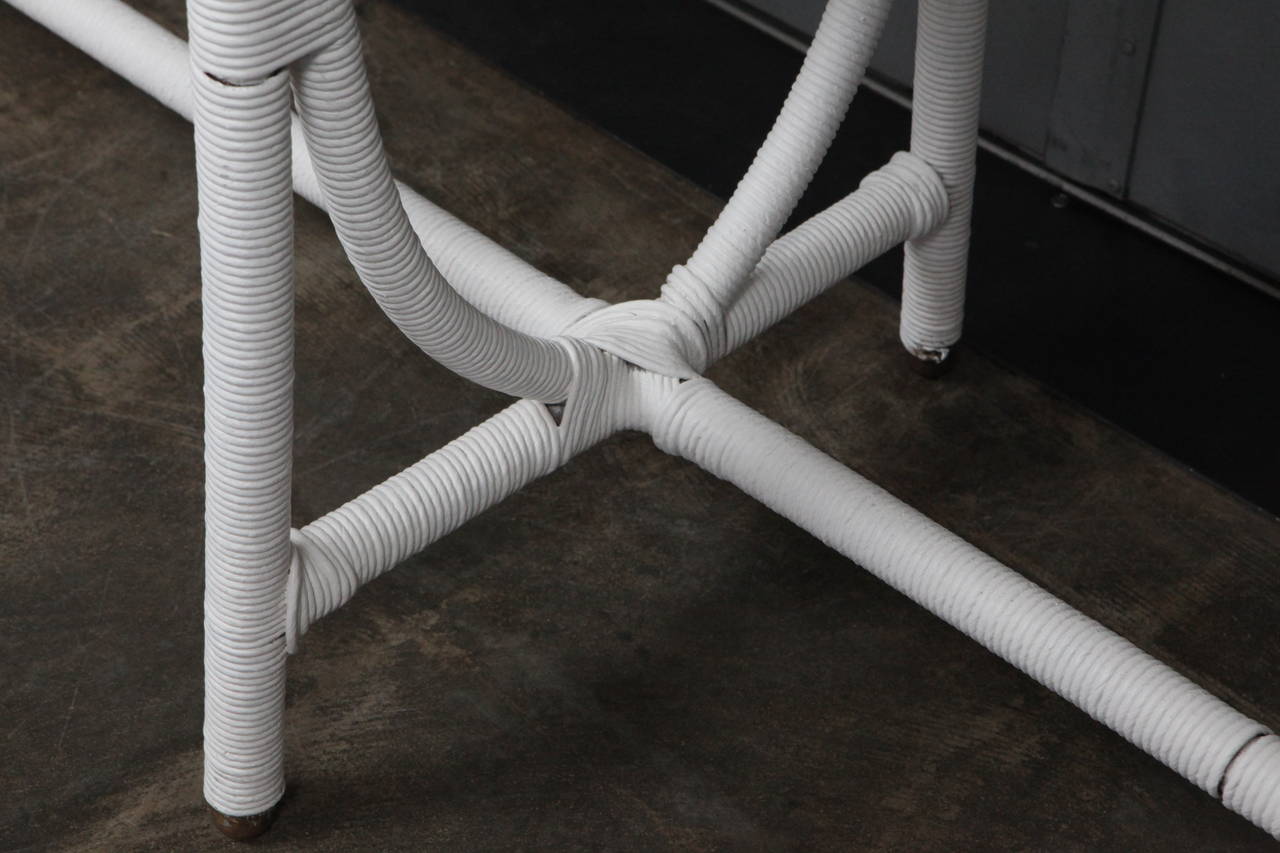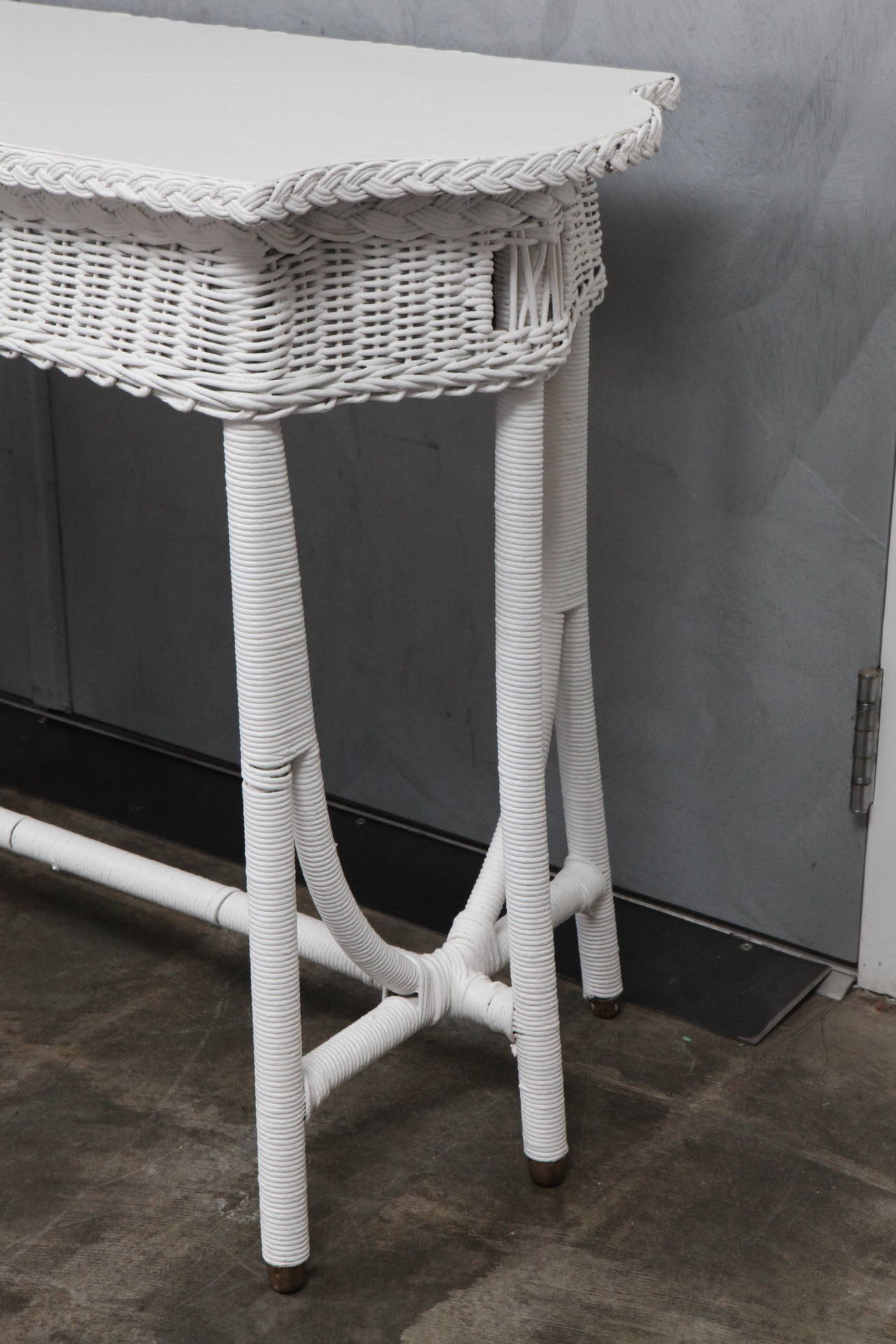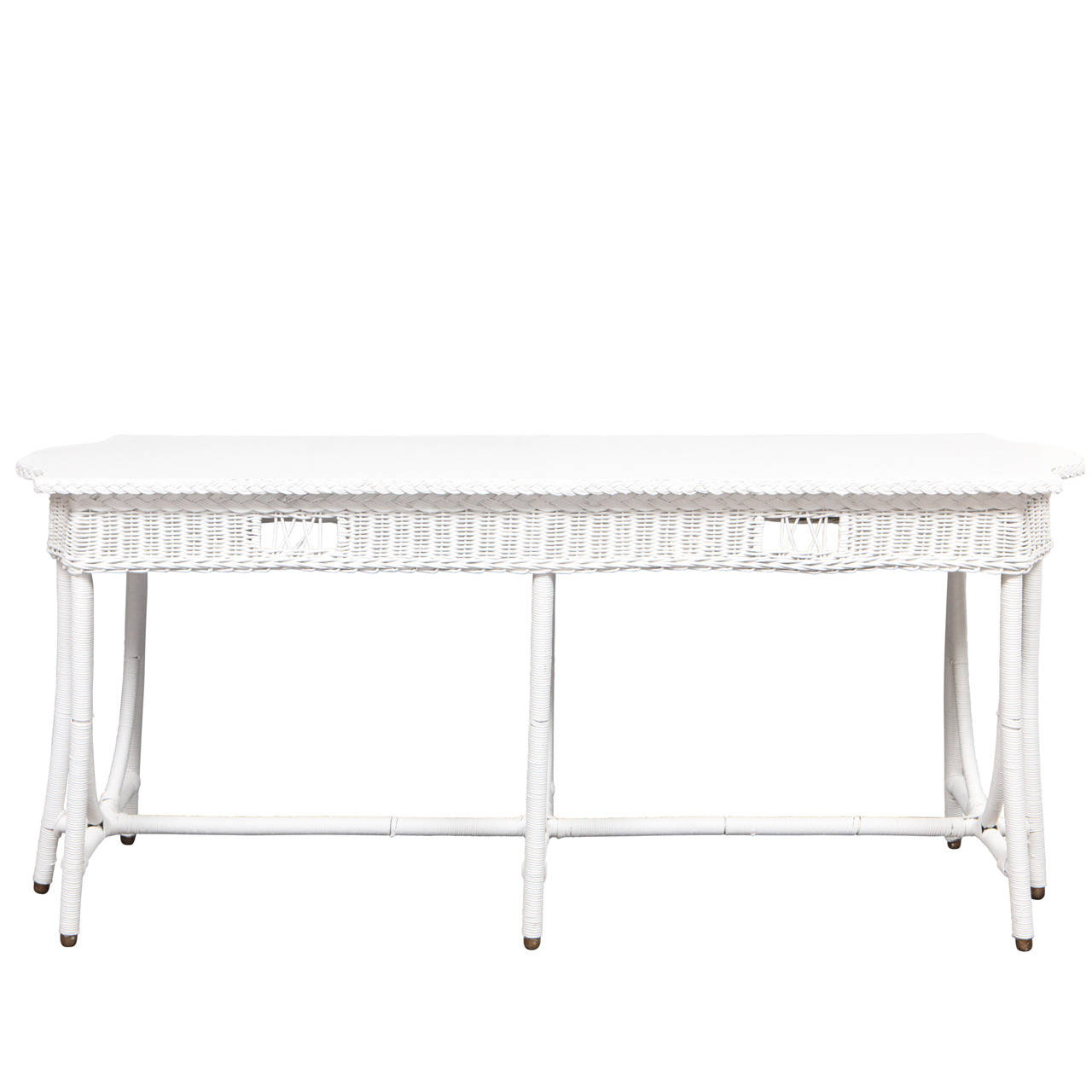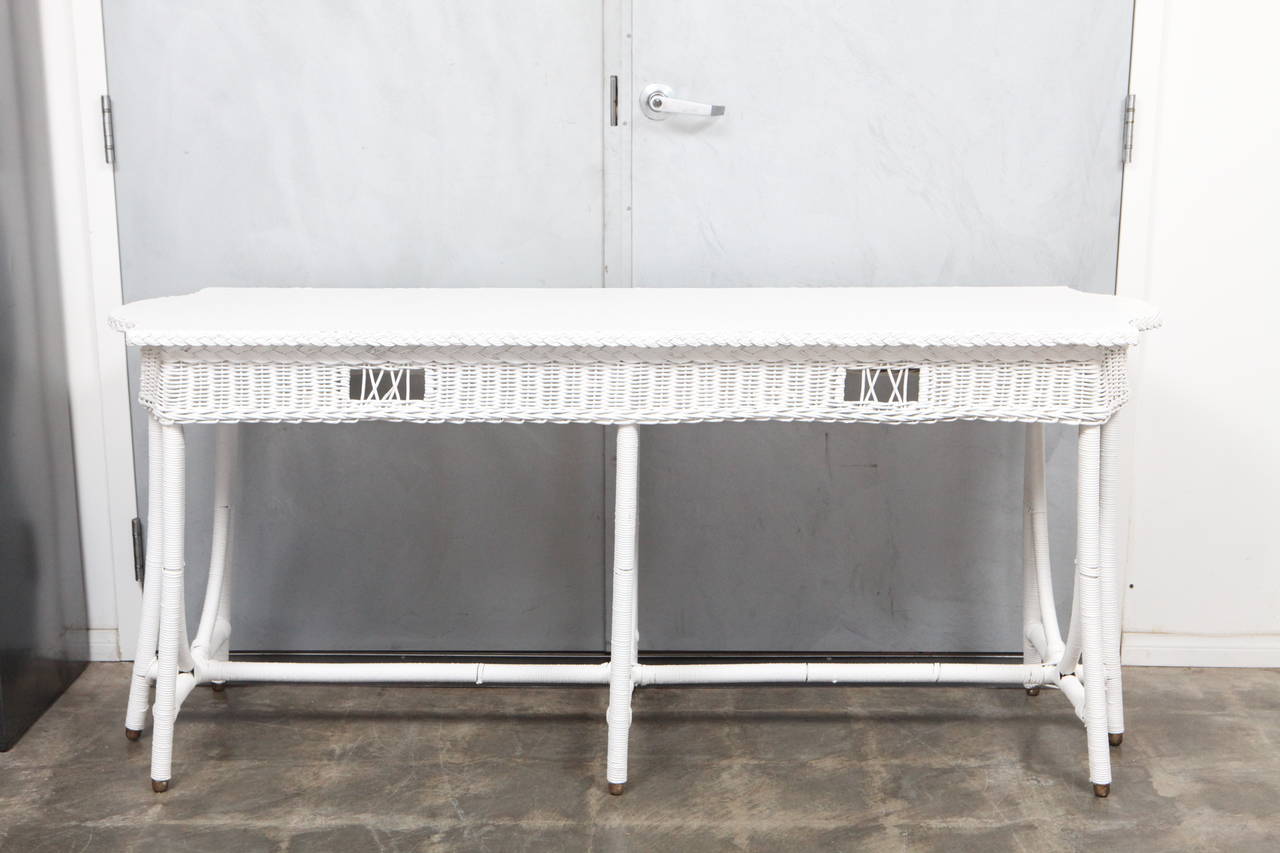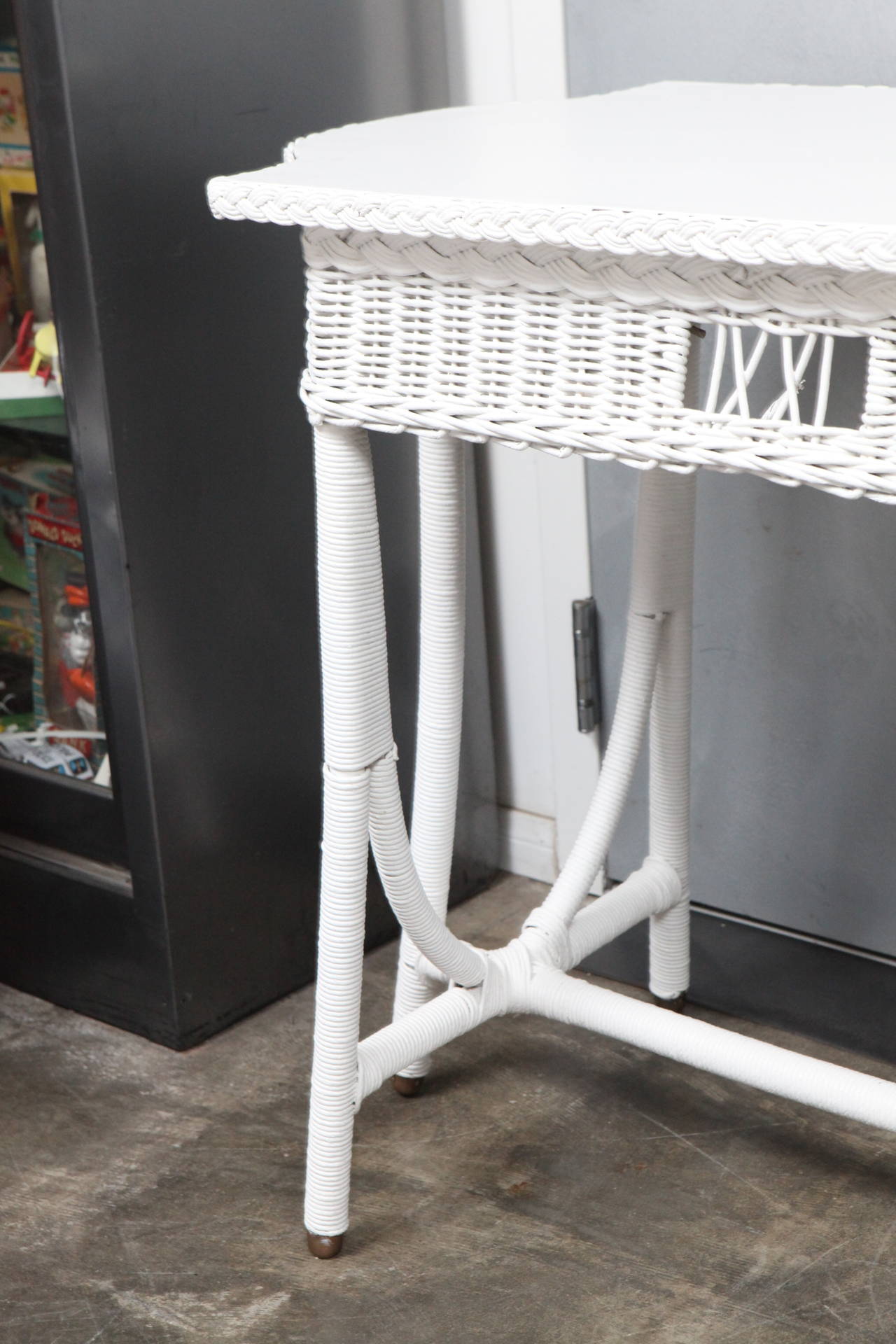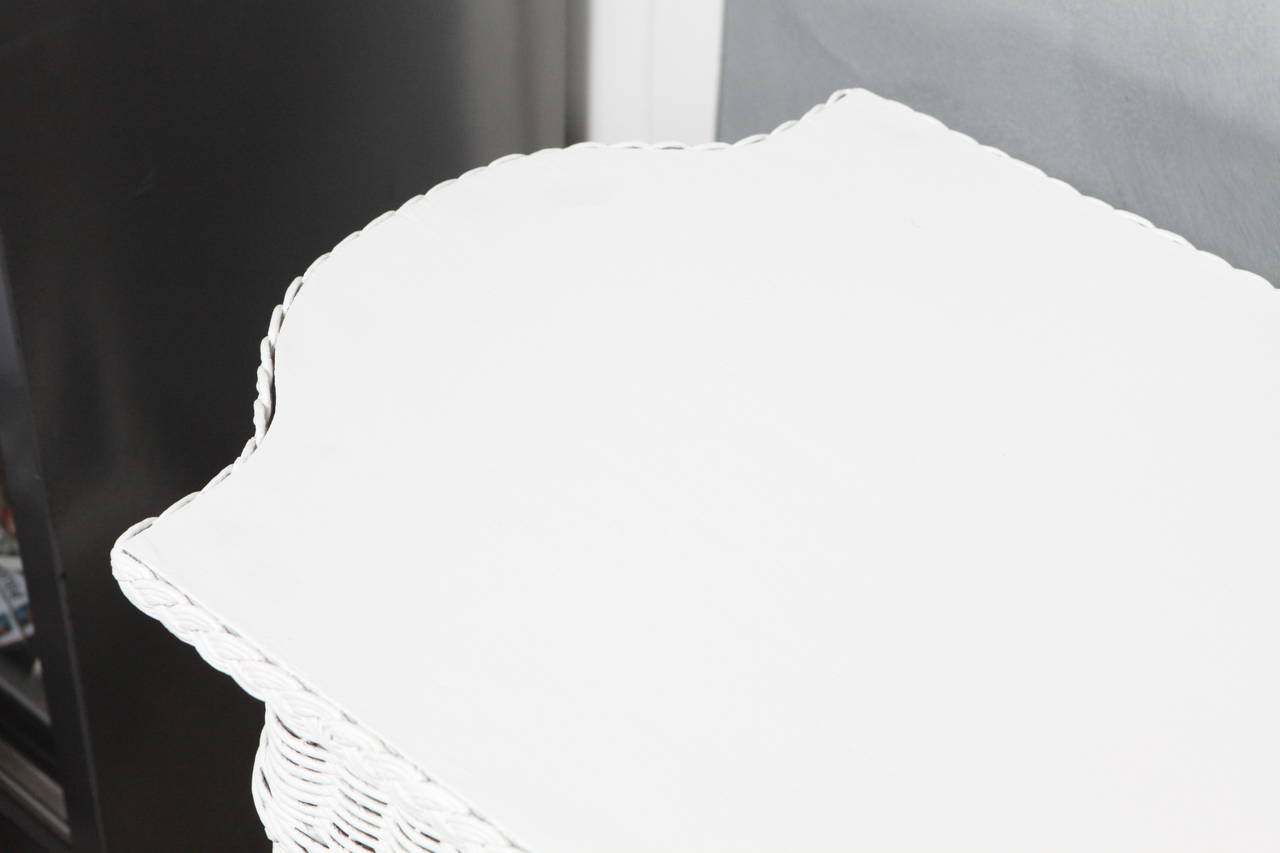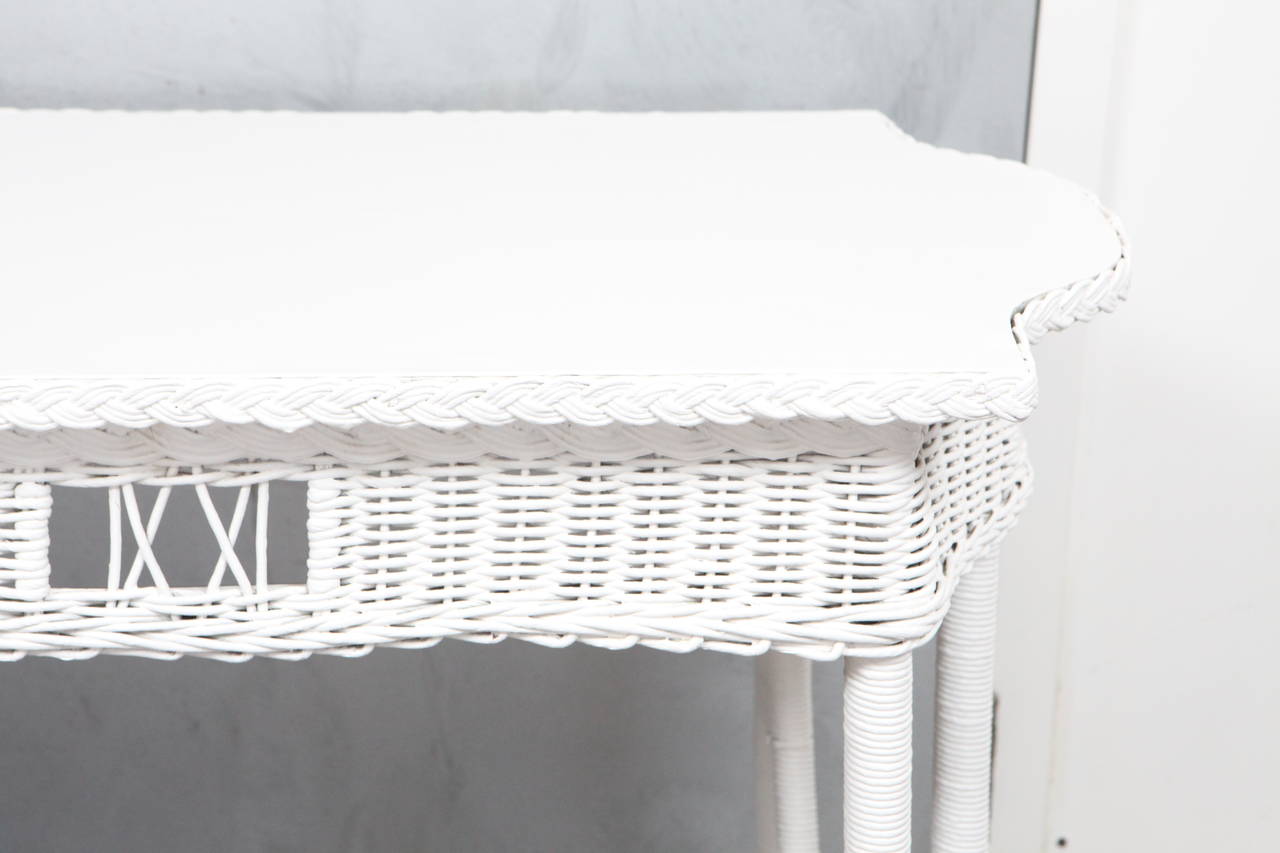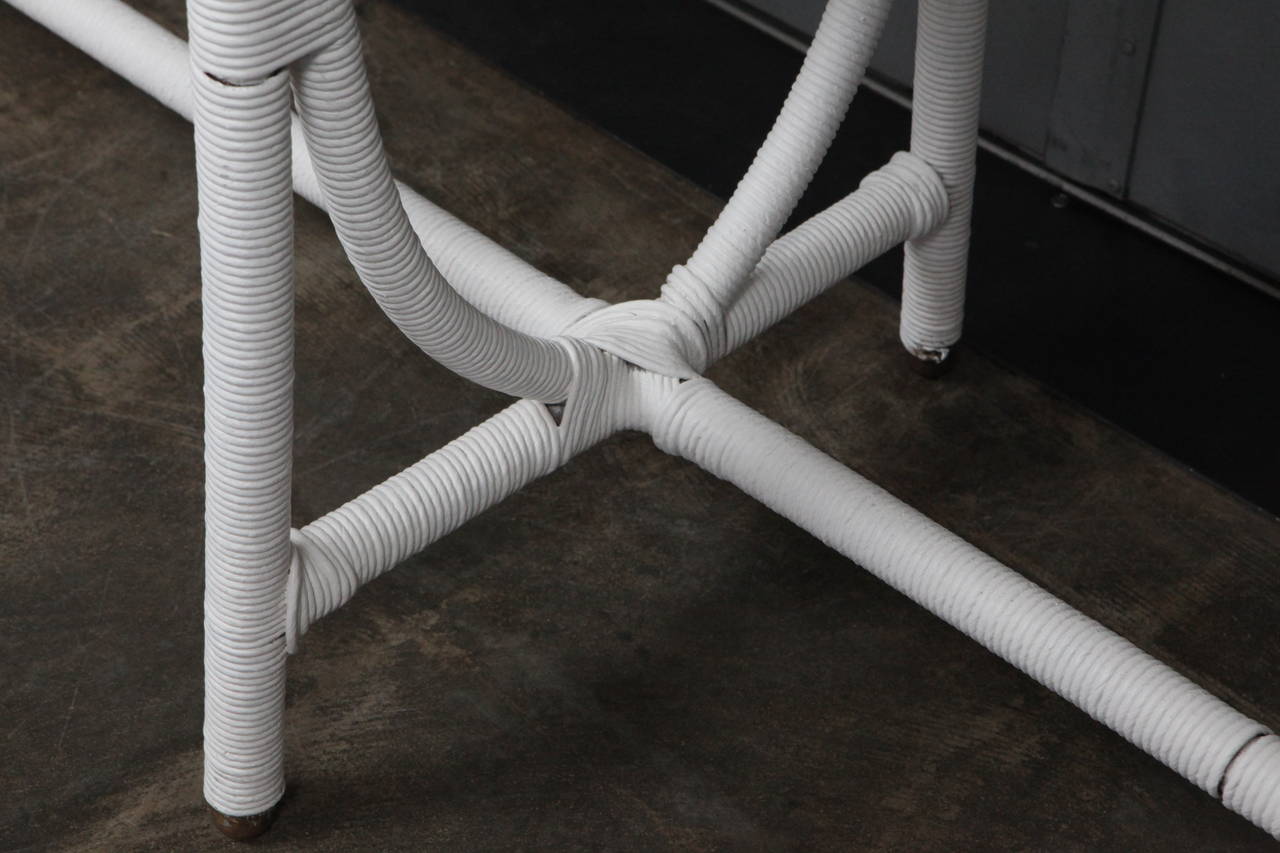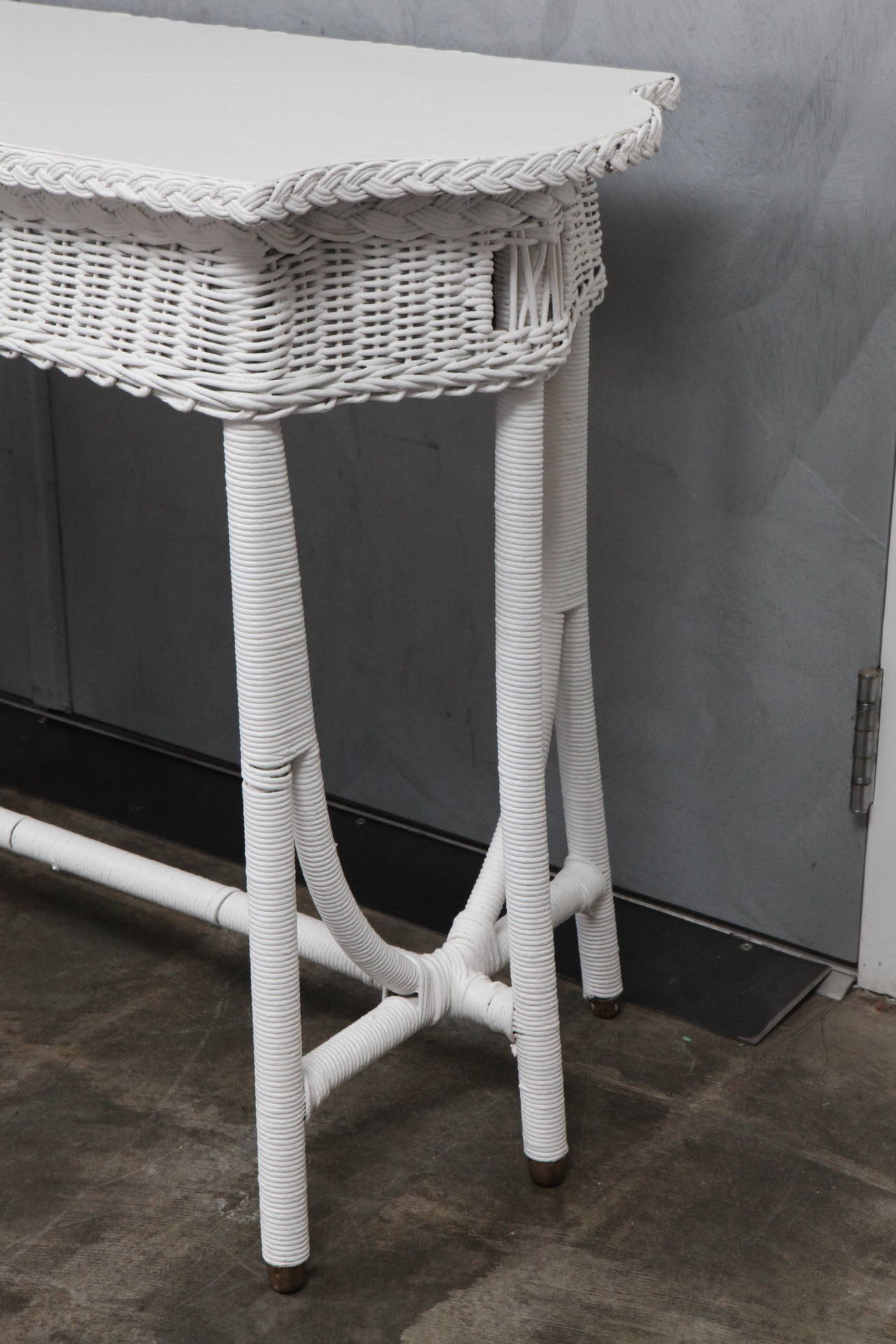 sold out
1920's Wicker Console or Sofa Back Table
This white wicker table has reed woven to a bent wood frame with a shaped wood top, elegant bent wood legs and delicate woven patterned details. This white painted wicker piece has eight woven joined legs with metal tipped feet. It is of a good size for use as sofa back or console table.
United States, circa 1920's
29.5" H X 66.75" W X 18.5" D
Materials and Techniques: Painted Wicker, Bentwood.
Condition: This piece may have very minor shrinkage, rubbing, cracking, surface oxidization, as is normally found with an item of this age.
Reference: K02008